A wedding should be one of the happiest days of a couple's lives. The event brings friends and family together in a celebration of love. Drinks flow, food is devoured and, hopefully, everyone goes home having had a great time.
In all the excitement, it's easy to overlook the impact a wedding might have on the environment. Sustainability is being spoken about more now than ever. Online jewellers, 77Diamonds have produced an excellent in-depth feature on the issue, filled with advice and tips for more sustainable, eco-friendly celebrations.
They caution that UK weddings are one of the chief offenders when it comes to CO2 contributions and, of course, a wedding often starts with an engagement and for many this means choosing a ring. Here's their advice on ensuring the choice for your beloved also loves the planet and the people in it.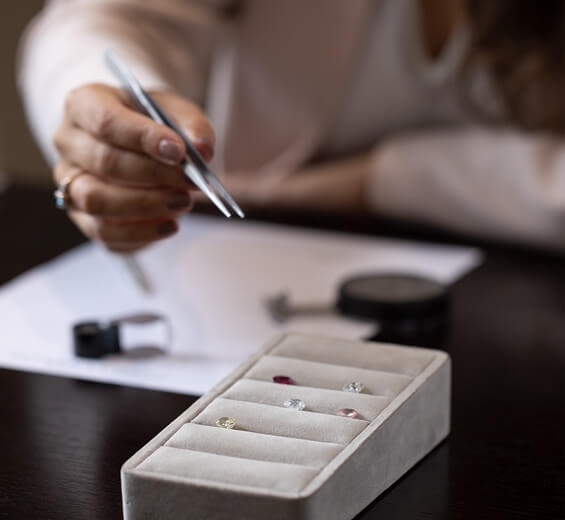 Ethical conflict-free rings
Whether it's your engagement ring or wedding ring, there are ways you can ensure the precious stone you're using has been sourced ethically.
Research the jeweller
Find out as much as you can about a jeweller before you purchase from them. If you're not sure what to look for, try to find signs like:
Funding for projects in communities where diamonds are ethically sourced
The supporting of initiatives which ensure the safe production of diamonds and precious gems
Open promotion about the fact their gems are sourced ethically
Speak to them first
If you can't find any signs of their ethical nature, there's always the option of reaching out and directly asking a supplier where their diamonds come from.
Ask them to be direct with their answer. If they aren't clear about the origin of their product, it might be wise to turn elsewhere.
Avoid areas of conflict
While most countries have developed a fair and ethical production of diamonds, some areas remain questionable.
If you want to be completely sure you're buying a diamond from a conflict-free zone, avoid producers like Zimbabwe, Angola, DR Congo, Ivory Coast and Liberia. You don't have to compromise on the quality of your ring just because you're choosing an ethical option. Many diamond retailers have made this a priority in recent years, so you'll have plenty to choose from.
77diamonds.com was founded in 2005 as an online retailer and have subsequently opened showrooms across the globe, including one in London's Mayfair. Co-founders Vadim and Tobias brought their respective expertise in diamonds and online luxury to create a brand with innovative design and responsible sourcing at its core.