Nestling on the edge of the picturesque West Oxfordshire village of Shipton-under-Wychwood, four miles from Burford, you will find one of the oldest remaining family-owned artisan flour mills in Great Britain. For over a century, FWP Matthews Ltd has been producing high-quality flour widely bought by both professional and home bakers.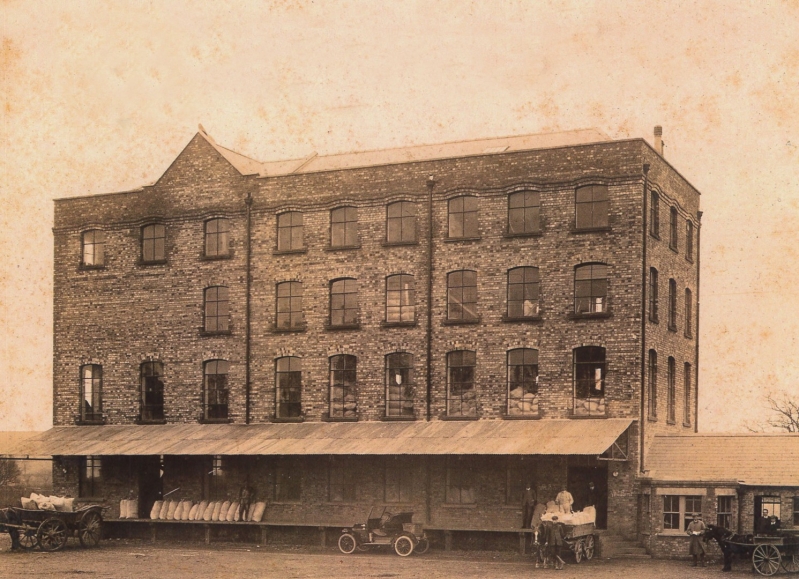 Generations on, current managing director, Bertie Matthews, is managing a thriving heritage business. "During the first lockdown of 2020, sales of home baking items increased by 49% in the 12 weeks to 14 June with flour growing the fastest. Whilst our customers had to wait a little longer than normal for our range of flours, we managed to ensure that demand was met.
We are constantly striving to produce a range of flours which exceed customers' expectations. Our Cotswold Flour Baking Club actively encourages new bakers to share their knowledge and recipes. There are a range of recipes on our website suitable for all levels of baking experience. We have an in-house bakery facility which enables us to test all of our flours under suitable conditions."
A considerable amount of history and tradition goes into making each bag of flour milled by the company. The Matthews family started selling grain from Marmaduke Matthews' barn in Fifield in the 1860s. When Marmaduke died, his son Frederick continued to sell from the site where the current business is located, close to Shipton-under-Wychwood railway station. As the business grew, and Frederick's son, Frederick William Powell Matthews (FWP Matthews) started working alongside him, they realised the time had come for them to mill locally grown wheat rather than importing it to the mill by way of the nearby railway. By 1912 a new mill had been built by local builder Alfred Groves.
In the early years, the mill focused on producing a biscuit flour that used the local soft wheat. Flour was distributed using the nearby railway line and sent to leading biscuit manufacturers including Huntley & Palmers, Peek Freans and Jacob's. The company used its dedicated railway vans to move the flour; with the vans marked with 'Return to Shipton Station' on the side.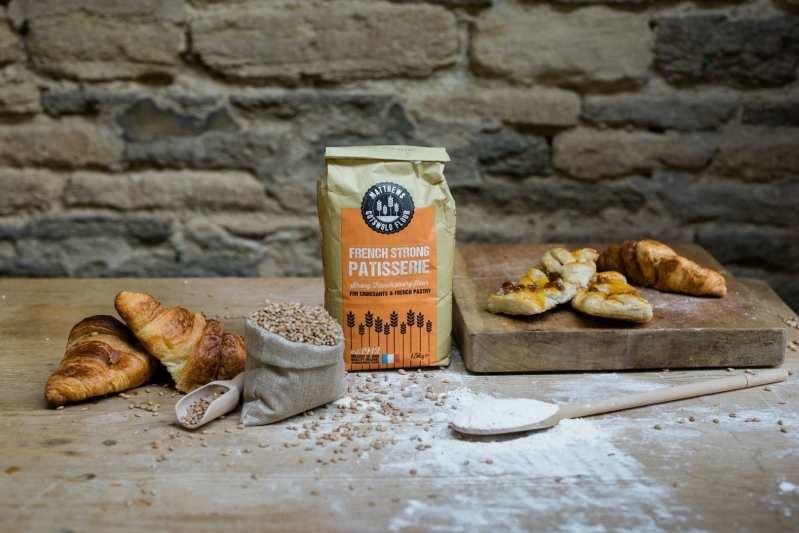 As production increased after WWII, Frederick Eric Matthews oversaw the transformation of the mill's change from gas turbines to electric in the 1950s, together with the company's change to milling bread flour. By the mid-1960s demand for British biscuits was decreasing so FWP Matthews Ltd turned their attention to the independent bakers, supplying mostly bread flour.
Fast forward to the late twentieth century and FWP's great-grandson Frederick Matthews (known as Paul) recognised a growing demand for organic produce. He became a pioneer of the UK organic movement and received certification from the Soil Association in 1992, enabling the company to mill organic flour.
Paul – alongside his cousin Graham – introduced a range of organic, speciality and stoneground flour and today the mill continues to combine traditional stoneground milling methods with modern roller milling, all in the original 1912 building. The company always aims to buy local grains thus supporting the local rural community which has become increasingly important. They also champion sustainable British farming practices whilst reducing their own company's carbon emissions.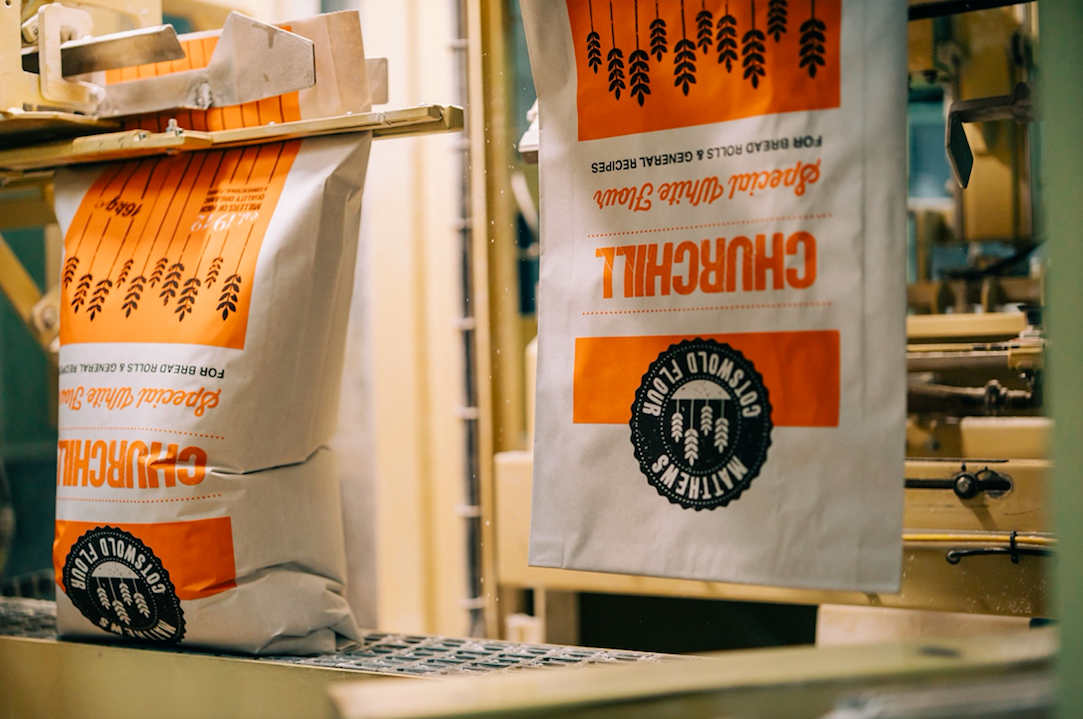 Customers can buy flour directly from us via our website fwpmatthews.co.uk; we also supply a number of food retailers around the Oxfordshire area and farm shops and deli around the UK.
From the perfect sourdough starter to fluffy light muffins (plus an exclusive 10% discount), sign up to the Cotswold Flour Baking Club for competitions, giveaways, a friendly forum and – of course – regular recipes and instructions.
fwpmatthews.co.uk/cotswold-flour-baking-club