Everything Everything are pushing the boundaries of modern pop music with robot penned lyrics.
Everything Everything return to form with one of their most unique albums to date as they receive some unconventional lyrical assistance from artificial intelligence. Frontman Jonathan Higgs' decision to shift the emotional weight of lyric writing onto an A.I. bot feels like a logical evolution for a band that across its discography has tackled the ever-growing influence of technology upon contemporary life. The band's previous album, Re-Animator, felt that they had segued into more traditional indie rock, however, Raw Data Feel is the band reinstating their status as one of Britain's most innovative and sonically creative bands.
Raw Data Feel contains all the hallmarks that you have come to expect from the Manchester four-piece from the musically idiosyncratic style to Higgs' unmistakable falsetto and memorable pop hooks that instantly hit repeat in your mind. The band continue to successfully integrate and merge a wide variety of genres into their work as they bound from hip hop drum beats to synth-pop to melancholy electronica without it ever feeling unnatural to the flow of the album. The extraordinary eclecticism of their music serves as a driving force for their success and justifies the critical acclaim they have so deservedly received.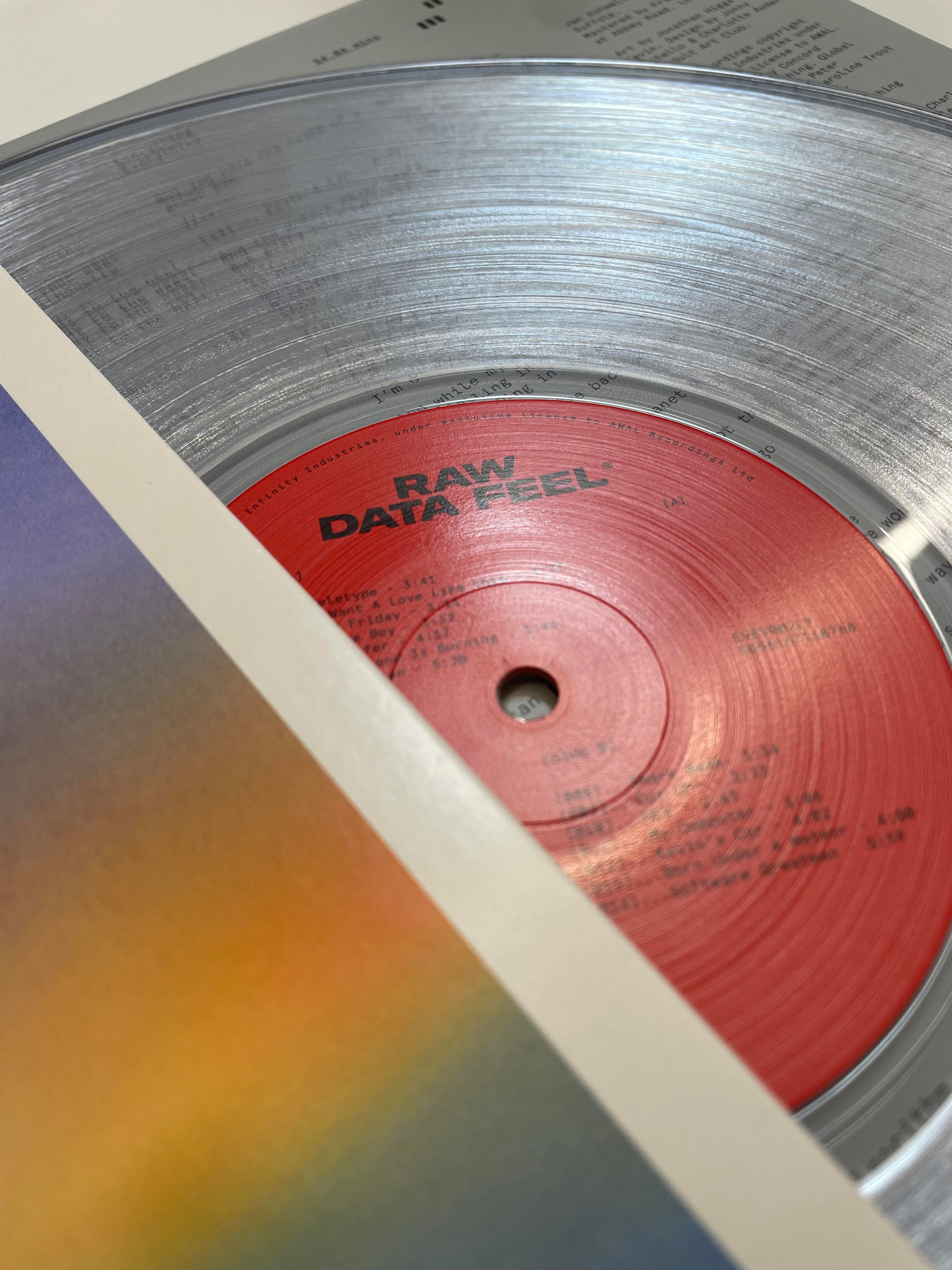 The opening track and lead single, Teletype, sets the digital landscape that the album will inhabit. The fidgety, glitchy beats that begin the song would not feel misplaced on an Aphex Twin record. The song engages with the struggle that comes with conversing about your past sufferings and the inner conflict that comes when trying to open up, "And what if I sell my soul/And what if I don't". The contemplative "Jennifer" feels heartening when it explores the conflict within its lyrics as Higgs implores that "the pain, in the end, is all in your memory", with its accompanying upbeat, jangly guitars.
The band have described this album as a "collision between the emotional and the technological", a theme that is reflected within the title and heavily prevalent within its lyricism. Pizza Boy epitomises this coming together of themes. A grooving funk bassline plays to the protagonist's attempt to find solace from trauma through his digital screen, "Is it fun on your own?/ Just you and your mobile phone?". Bad Friday is plagued with self-doubt, "how did I get this blood all over me", and questioning, "was it a Friday night/was it a Saturday night", as booming backup vocals and an upbeat instrumentation conceal the darker, violent subject matter of a drunken night out gone awry.
The concluding track to the album, Software Greatman, is soaring, hypnotic electronica that takes you on a journey through a crescendo of ethereal beats. The rising nature of this song reflects a band whose trajectory is boundless, as Everything Everything continually and successfully reinvigorates their sound and style. Raw Data Feel is certainly no exception. The band have expertly crafted some of their most intriguing experimental songs to date which add to their already impressive back catalogue.