Finding a new fragrance for your wedding day ensures your scent-memory will be activated each time you come across it thereafter. One whiff and you'll be transported from a mundane rainy Tuesday in February straight back to (what has hopefully been) the best day of your life. Of course, you may prefer to wear an old favourite or – if you've been faithful enough to one fragrance only – a signature scent, but to have a discrete fragrance which will conjure memories of your wedding and all of the love associated with it is to be recommended. The impact of wearing it on anniversaries, special occasions or even just keeping it back for 'date-night' cannot be overstated. It will become your special scent, and you want to get it right.
Enter Fiole (fiole.co.uk) which describes itself as the world's first 'virtual perfumery' and in stark contrast to the big brand giants, they specialise in niche fragrance houses; independent, often family-run and utterly dedicated to the expertise of their craft. This isn't where to go to find a great price on the latest drop from that designer whose bag, boots or clothes you'd love to be wearing but have to settle for the fragrance as a nod to your designer taste-levels. Instead, this is a haven for the niche, the obscure, the specialist, the exquisite and the utterly sublime. The collection includes scents from a global selection of names; some award-winning, some new, others coming from revived heritage brands, such as Grossmith a reputed favourite of Queen Victoria, reimagined for the 21st century.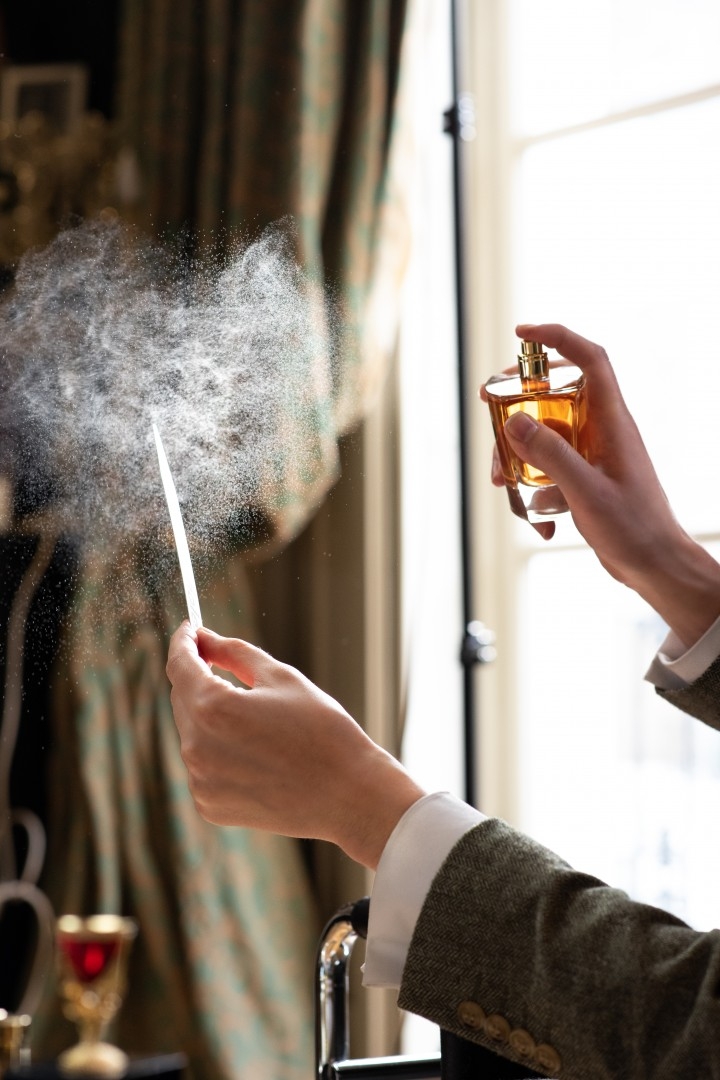 Visitors are welcome to browse (drool) over the pages of cut crystal flagons, gold encrusted stoppers and bottle designs ranging from the spare to the excessive, minimalist chic meets maximalist baroque. If the abundance of choice threatens to overwhelm, hand yourself over to the experts in the form of the Fragrance Finder, an online quiz which is virtual equivalent of the fragrance-nerd you're overjoyed to find on a decent perfume counter who will take your 'I want something really floral, but I don't like sweet scents and if it could be a bit like a cross between something my mum wore in the '80s and the kind of aftershave you get on the Continent that would be great' and produce from behind the glass the most heart-stoppingly perfect choice you could wish for.
The quiz will take you through a short series of questions, much in the style of a Buzz Feed Quiz (ie there are visual prompts to each choice). First establishing if you're shopping for men's. women's or any fragrance it runs briskly through an either/or set of choices – eg flowers or herbs, earthy and rich or deep and dry – before establishing your 'fragrance personality'. You're then offered the chance to buy a box of six specially selected samples for £25 (redeemable against full size purchase). At this point you can check their recommendations or – and this is the suggested approach – you can wait to receive your box and work through them all, blind. Fragrance strips are included, and you are encouraged to spray on these first before whittling down to a favoured two. Only then should you try one on each wrist before you peep into the accompanying envelope to reveal the perfume you have selected. If you're a fragrance-fanatic (or even if you're not) the process is fascinating and in terms of choosing a special scent, this is something you could do as a couple to set the tone of the day. There's even a Home Fragrance section if you are thinking of making scent part of your décor plan.
Three Blooming Bridal Florals
Unsurprisingly, with all their connotations of love and romance, florals tend to be the most popular choice for brides. Here are three firm favourites which come highly recommended.
Floral Street, Wonderland Peony £60 floralstreet.com
This is a sheer confection of a fragrance, bouncing with joyous soft peony notes and full of all the irresistible beauty of the flower. Similarly layered, there are notes of rounded blackcurrant, piquant pink pepper and, surprisingly, candy floss that meld together to produce this diaphanous, dewy and – I would wager – universally appealing scent. The fact that Floral Street are such utter wizards and produce these delectable delights without causing any cruelty to animals and have sustainability and eco-responsibility at the heart of all they produce is an immeasurable bonus. All this and phenomenally good value, to boot.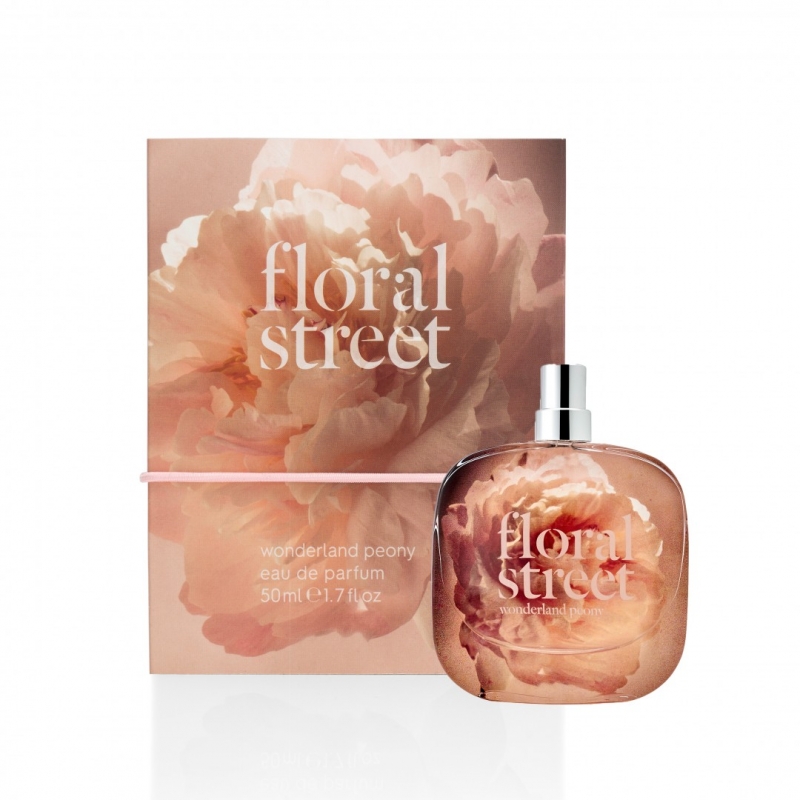 Parfums de Marly, Oriana £210 uk.parfums-de-marly.com
The first impression of Oriana is of a juicy, fruity burst but once it's established itself on your palette, the sophisticated white florals kick in; mandarin orange top notes give way to orange blossom in the heart and then, ultimately, the gourmand base of whipped cream and marshmallow converts the zestiness into something mouth-wateringly addictive. From the cerise bottle you can surmise that this is going to be super-fun and it really does sparkle. It is airy, light, sweet and celebratory but stops short of girlish or naïve thanks to the sophisticated balancing act finely wrought by this haute perfumery maison.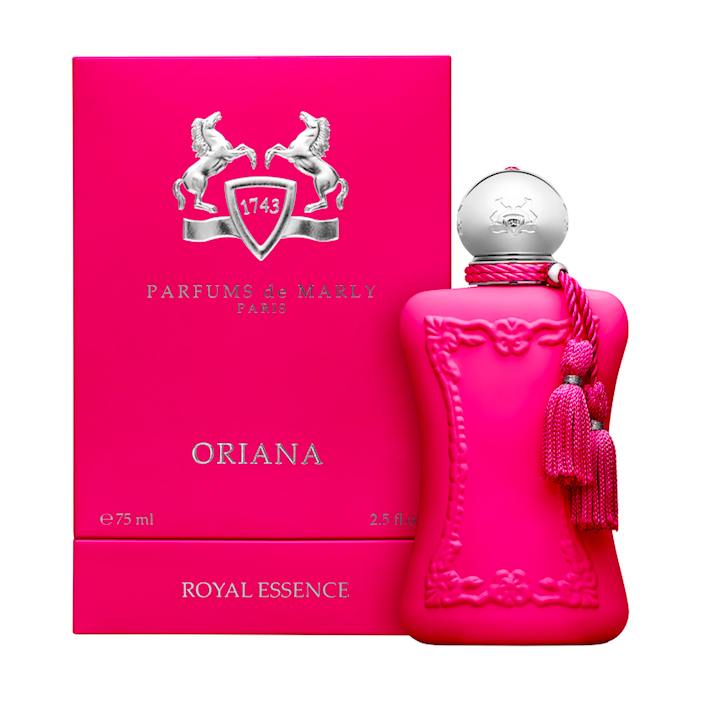 Matière Première, Radical Rose £190 matiere-premiere.com
Newly crowned 2021's Perfume Extraordinaire in the internationally renowned Fragrance Foundation Awards ('they're the Oscars of the beauty world'),Matière Première have created a fragrance with pure Rose Centifolia from Grasse – they grow their own – firmly in the starring role, and yet have managed to avoid all the cliches. Not overly sweet and also not overly familiar. The traditional softness is disrupted by spicy, tart notes, courtesy of saffron and pepperberry and at the base, woody patchouli and comforting vanilla jostle slightly before coming together as it dries down creating something very warm and deeply intense. Personally, I usually prefer to smell a rose in the garden, or even in a vase, but this takes that deep, velvety lushness to another dimension and I love it.