Whilst some can happily bask in the sun, the seasonal rise in temperature could mean misery for those suffering with rosacea; a long-term skin condition which can lead to increased facial redness, tiny visible broken blood vessels, raised bumps or spots and sore patches. The summery weather is just one of the known triggers; others include alcohol, spicy food and caffeine.
Frustratingly, the cause is unknown (although it's certainly not an indicator of poor hygiene and nor is it contagious – just rotten luck). Rosacea is more prevalent in women, but male sufferers can find their symptoms are more severe. As in all medical matters, it is important to have clear, expert advice.
Dr Daron Seukeran, group medical director for sk:n (sknclinics.co.uk), a nationwide chain of award-winning specialist dermatology clinics, explains further:
"In some cases, rosacea can be mistaken for eczema or dermatitis, especially if a patient only appears to suffer with inflammation and/or redness. However, rosacea is a chronic inflammatory skin condition which is quite common in patients who visit me for treatment. There are four main symptoms to help identify if you are suffering with rosacea.
Persistent flushing of the face where redness will most commonly appear around the nose and cheeks.

Thread veins which will be visible around the same areas of the face and will not disappear without laser treatment.

Red spots, which can be filled with pus and can often be misdiagnosed if not seen by a dermatologist.

Thickening of the skin, which can also appear as excess, bumpy tissue, particularly around the nose (although this is a rare complication of rosacea known as rhinophyma rosacea and is mainly seen in male patients).
If left untreated, rosacea can cause other complications such as irritation of the eyes and enlargement of the nose such as rhinophyma, which is a rare but very unpleasant symptom. Although there is no known cure for rosacea, there are a number of effective treatments that can help to alleviate the symptoms. If you can identify the triggers which cause your own symptoms to flare up, try and avoid these. However, in persistent cases seek medical attention.
Antibiotics and topical prescription medications can be prescribed by a doctor and can often lead to remission after about four to six months of treatments. In terms of dealing with redness and flushing, laser treatment can be an effective solution."
In the absence of a visit to the doctor or a consultation with dermatologist, Janky Rafa, pharmacist for Boots UK advises, "Rosacea is a common skin condition that mainly affects the face, particularly the cheeks, forehead, nose and chin. Your own pharmacist will be able to suggest products to help manage the symptoms and reduce the appearance of redness."
There are plenty of over-the-counter products which can help treat aggravated skin. As a guide, avoid heavily fragranced lotions or moisturisers as they can exacerbate the symptoms. Your watchword should be 'gentle' – if you're buying over the counter, or online, look for specialist products from established brands.
You may need to try a few before you find the right products for your skin – here are some suggestions of where to start.
Standard soap and water can be stripping and, if your rosacea has been triggered, your usual cleanser may be unsuitable. Switch to something like Eucerin's Ultra Sensitive Cleansing Lotion – a gentle, mild formulation which will calm, soothe and hydrate. Smooth over moistened skin and remove with warm water or a damp flannel/cotton wool pad. £11.49, superdrug.com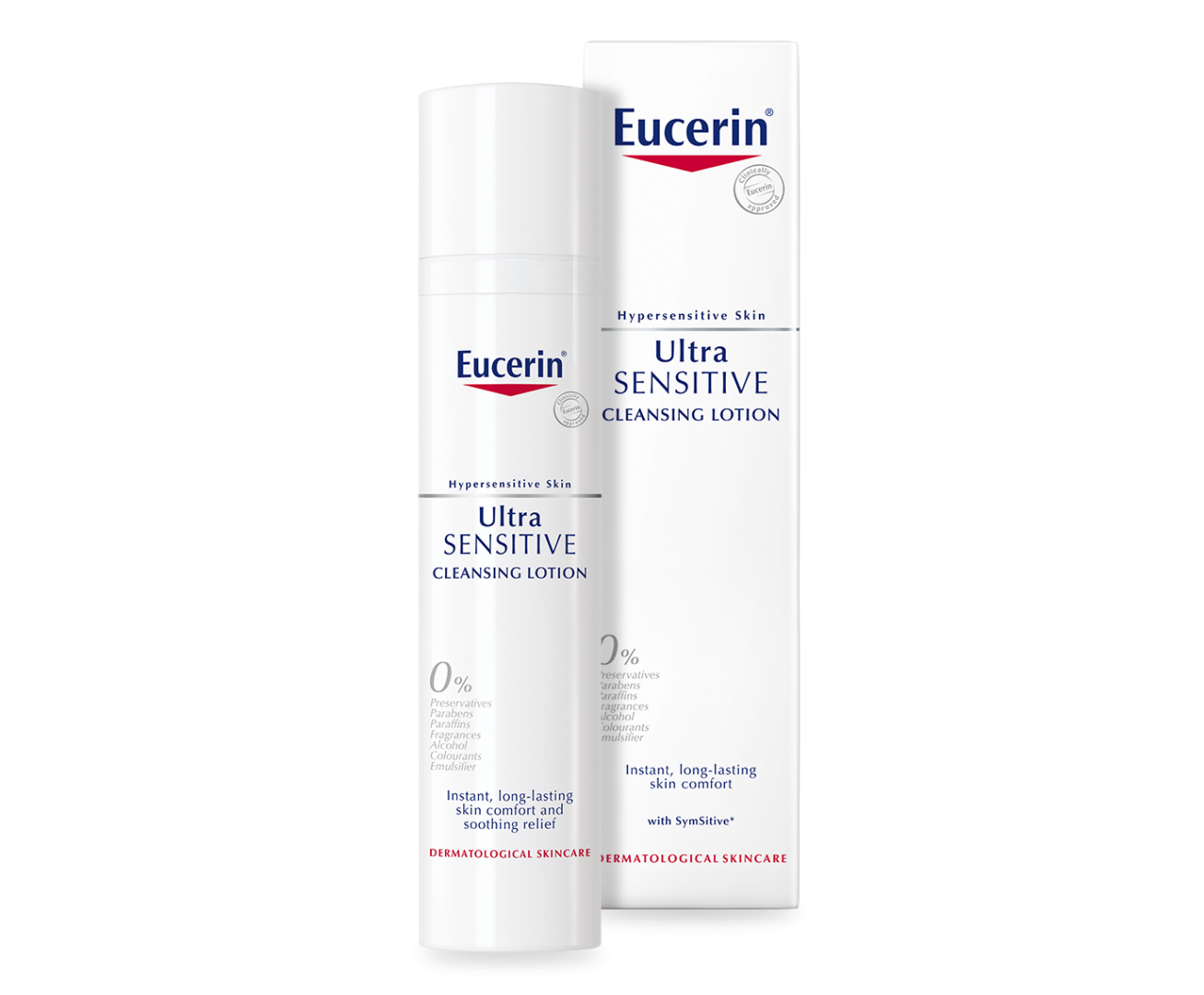 CeraVe Moisturising Lotion is a wonderful choice for a lightweight, non-greasy emollient, suitable for both face and body. Developed by dermatologists, this exceptional brand offers creams, lotions and cleansers which tackle a number of skin concerns. £9.50, boots.com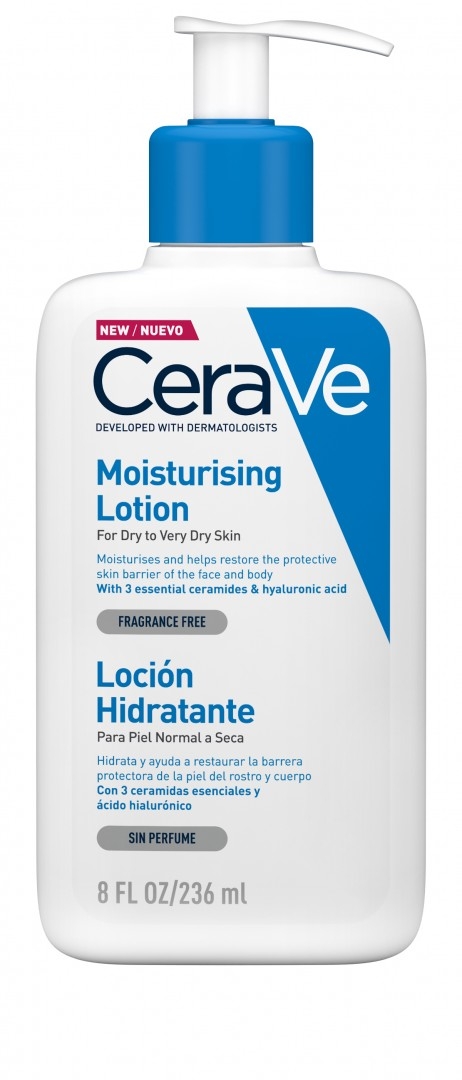 Keep skin-covering makeup to a minimum – go little and light. French pharmacy brand, La Roche-Posay has a CC cream specifically designed to reduce redness. This rather splendid multitasker not only addresses colouration, but moisturises and offers protection against the sun with an SPF of 30. This should be embraced by any and all genders – no one need feel self-conscious if they are experiencing a flare up. La Roche-Posay Rosaliac CC Cream £20, boots.com