Freedom of the Press is a micro-winery in Minster Lovell on the edge of the cotswolds, making still, dry wines of exceptional quality. Focusing on small batch production with an emphasis on gentle handling and the use of a range of traditional and modern vessels for fermentation and ageing.
The winery has oak barrels, stoneware amphorae and 'eggs', as well as some stainless steel tanks. Stoneware is becoming increasingly used in Europe and the US but is still uncommon in England, producing wines of great purity of fruit, but with a smooth rounded texture. The selection of the right vessel is a primary part of the process, different materials and shapes contribute very different qualities to the finished wine. The small quantities that the winery makes allow each batch to be treated individually.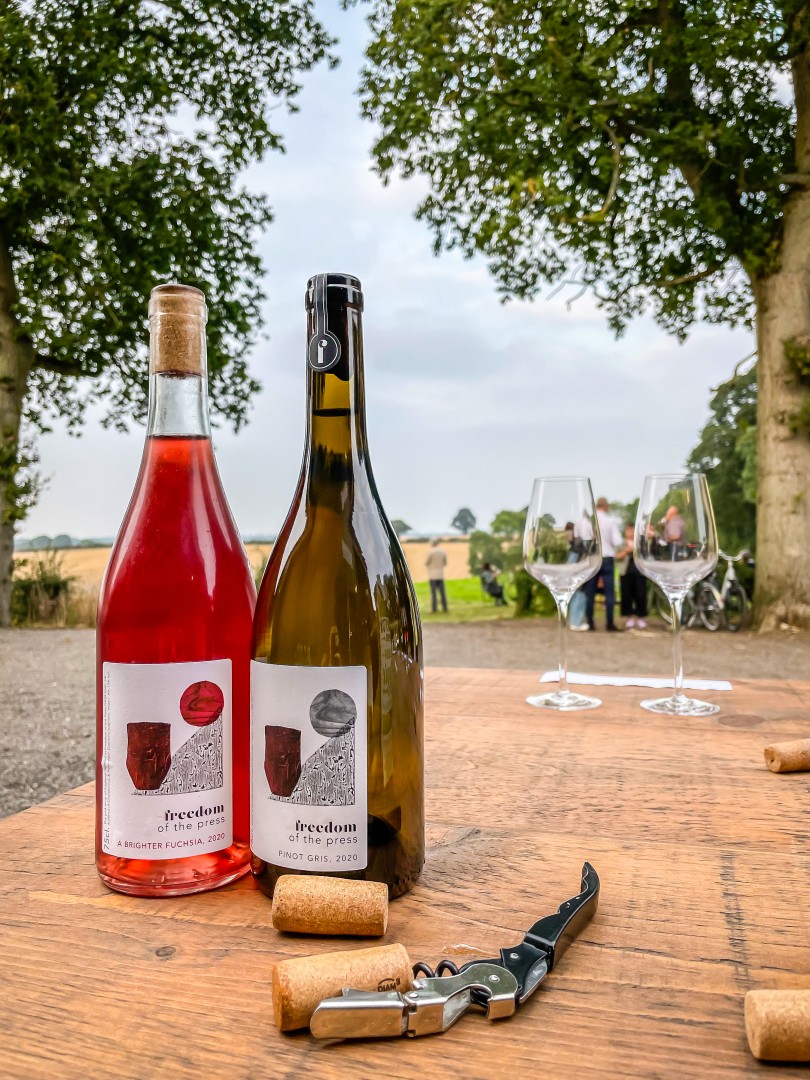 The quality of the fruit is of equal importance, the grapes are sourced from some of the best vineyards in the country, primarily in the Crouch valley in Essex, England's warmest and driest region. Not having a vineyard on site the winery is free to select from the very best fruit around.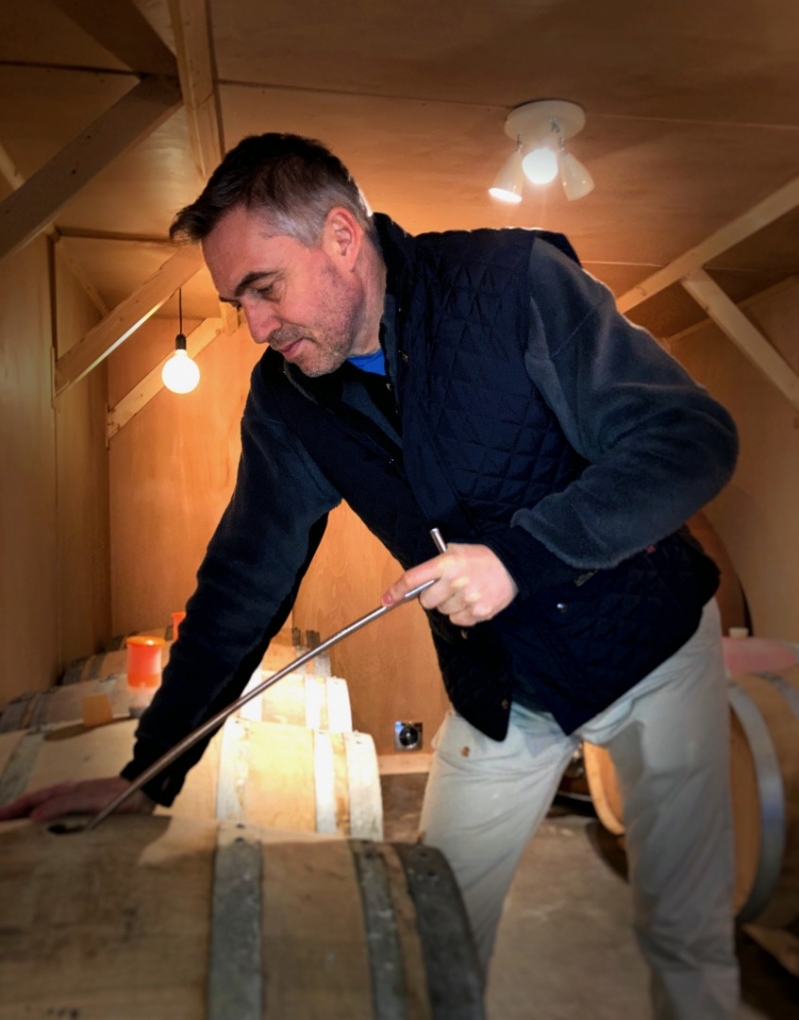 The 2020 Chardonnay, aged in old, mellow, oak is the flagship wine with great elegance and complexity. It has been awarded 93 points by wine writer Jamie Goode, calling it "really stylish and nicely poised", placing it among the very best in the country and of international standing. The Pinot Gris, a rich, fruity, versatile wine made in amphora, scored only one point less, and was found to have "beautiful fine aromatics ... nice purity and real complexity. There's lovely depth on the mid-palate, with a rounded, fruity quality". Other wines will be released in spring.
To find out more, arrange a visit to the winery, or to buy the wines go to www.freedomofthepress.co.uk