An exhibition of paintings by landscape artist Elaine Kazimierczuk will be on display at the North Wall Arts Centre from 17 – 25 May as part of Oxfordshire Art Weeks. Elaine's riotous landscape paintings reveal her life-long love of the natural world. Over the last year, the tumult of the pandemic has led many people to seek solace in nature, resulting in a cultural shift towards landscape, and Elaine's work embodies this renewed focus. Through her vibrant depictions of woodlands, meadows and gardens, she seeks to encourage us to make an emotional connection to such precious places, inspiring us to value and protect the natural world.
"I want people to re-wild their walls … " says Elaine, " … with art, of course! Why have magnolia when you can have meadows".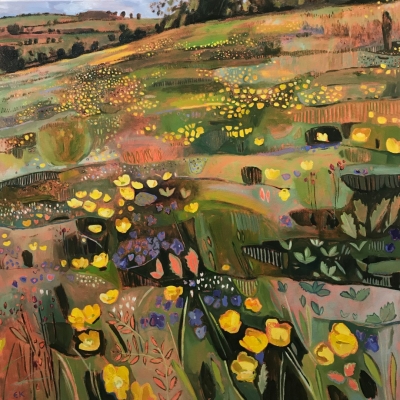 The exhibition at The North Wall will also include an installation of real living wildflowers alongside Elaine's paintings of meadows and gardens. "I've just taken delivery of 15m2 of meadow turf (kindly donated by Wildflowerturf Ltd) which I'm currently cultivating in my front garden, if it's not a contradiction in terms – 'cultivating wildflowers'. Says Elaine. "Apparently, all I have to do between now and then is just add water …."
Originally scheduled at the Summertown venue for Art Weeks in 2020, the exhibition marks The North Wall's reopening following nearly five months of closure. The North Wall's gallery manager Nicky Laird, said, : "Elaine's paintings celebrate nature's wild side and remind us to avidly protect the open spaces that have been so much part of peoples' lives in the last year. For The North Wall, it's the perfect exhibition to mark our reopening; it signals the beginning of Summer, the reawakening of nature and life after the pandemic and the very welcome return of visitors to our gallery."
Prior to the exhibition at The North Wall, Elaine's paintings will also be on display as part of the Oxford City Art Weeks trail at 2 North Street on Osney Island from 8-16 May.
Several of Elaine's paintings depict meadows maintained by Plantlife, a charity which works nationally and internationally to raise their profile, celebrate their beauty, and to protect their future.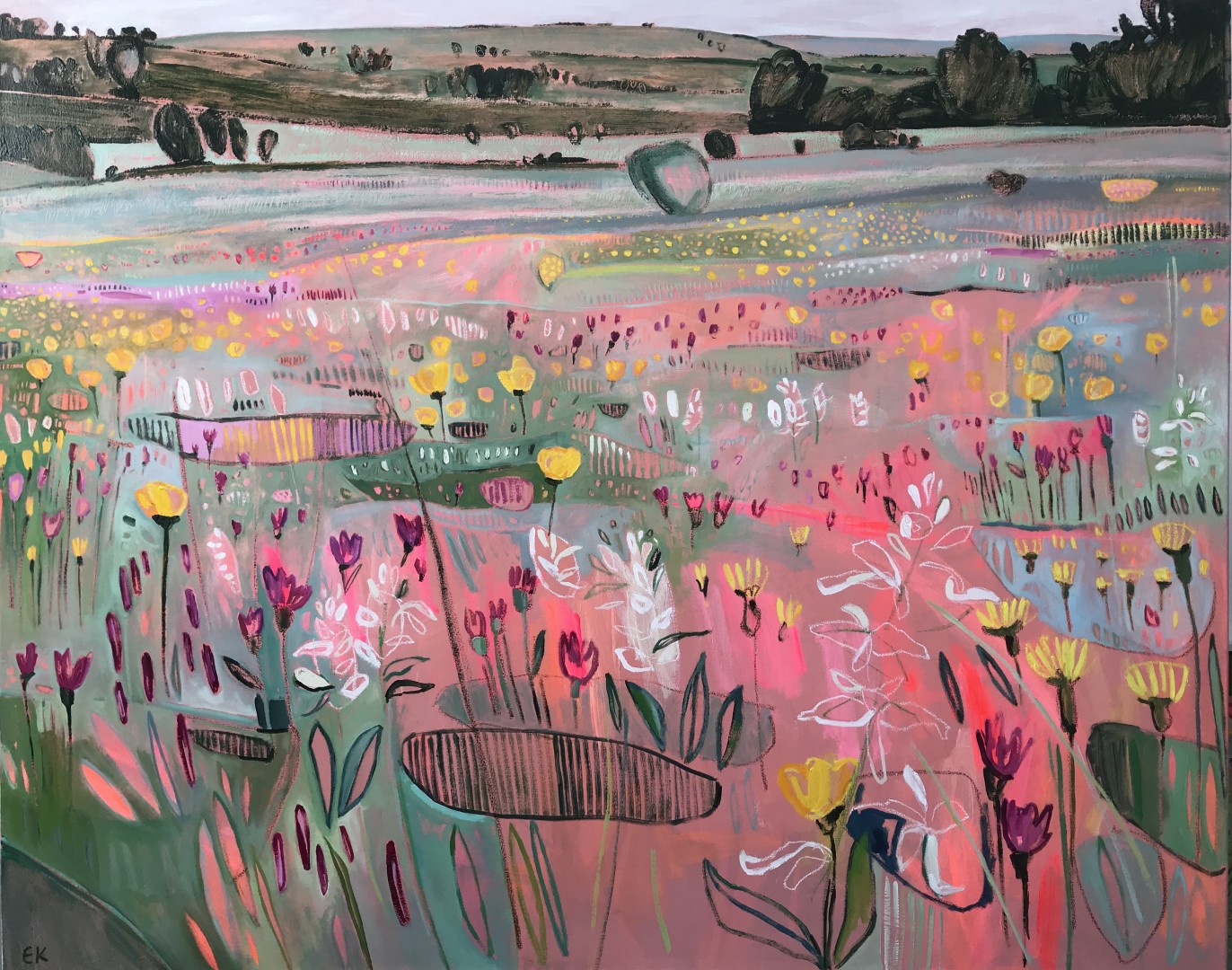 Elaine explains: "When I read about the demise of wildflower meadows – a loss of 97% since the 1930s – I wondered if I could use my art to raise awareness of the scale of this environmental catastrophe, so I contacted Plantlife to see how I could help. I'm now a fully committed supporter".
As we enter Spring and nature reawakens, The North Wall will host a webinar, Wildflower Meadows: A Painter's Celebration on 21 April at 7pm, which will bring together Elaine and Plantlife experts on Zoom to discuss their commitment to highlighting the importance of wildflower meadows and a shared dedication to their survival. The 45 min webinar will be followed by a Q&A session where audience members can ask the artist and environmentalists about their work.