Working from her studio in the heart of the Oxfordshire countryside, Carolyn Tyrer creates paintings that reflect the colours and moods of the British Isles.
"The inspiration for my paintings and drawings comes from a love of countryside and seascapes. Much of my work features scenes from Great Britain. Each painting or drawing represents a journey through the landscape and buildings that are unique to this beautiful country." A keen sailor and power boater, Carolyn is now working with the Royal National Lifeboat Institution (RNLI). Seascape and harbour paintings by the Eynsham-based artist will feature in the popular RNLI  calendar, diary and cards. She has been donating the use of her paintings to the charity over the past few years to help with fundraising.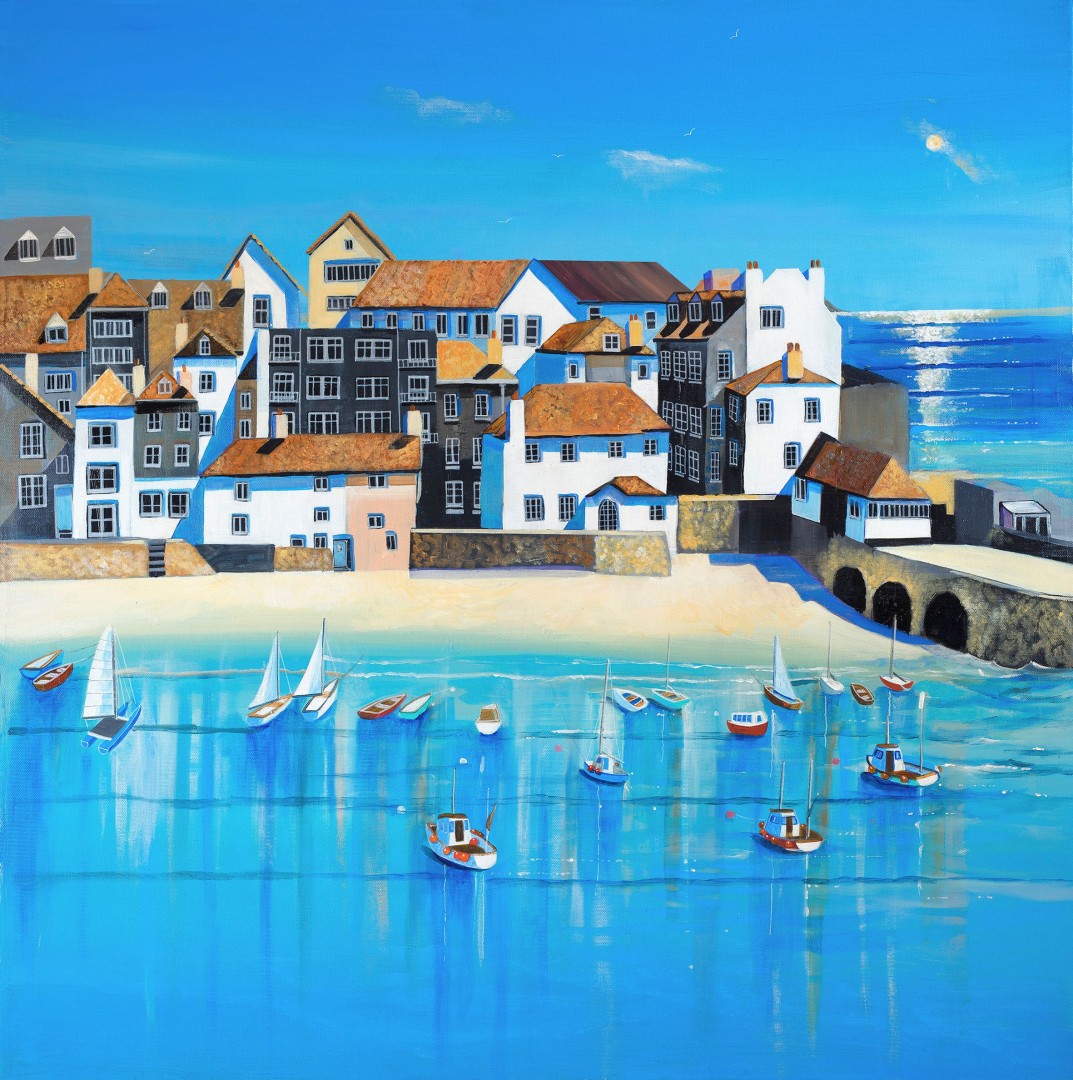 Carolyn began sailing on the Solent in the 1980s on an Offshore 8 metre and it was here that her love of sailing and being out on the water started a life-long love affair with the sea. "In 2024 my work will feature exclusively in their Harbourside calendar, which is very exciting. I have always respected the RNLI for all the important lifesaving work they do and it's lovely to be able to collaborate and support them in this way." Firmly hooked, Carolyn has sailed extensively on her much-loved boats: a Conquest 23, UFO 31 and most recently a Beneteau 393 called Gemini Girl, and not forgetting Paws a little catamaran dinghy. After divorce Gemini Girl was sold but Carolyn escapes to the sea as often as she can. "The sea gets into your blood, and I couldn't imagine life without being able to sail or paint it." 
Carolyn's work is currently available to view at Art@Goring, in Goring on Thames and in Witney at SOTA Gallery. Caroyln also offers classes and workshops at a variety of locations across Oxfordshire. For more information, visit www.carolyntyrer.com