During the weeks of lockdown, many people have spent their time redecorating their indoor space but when it comes to re-planning their garden, this is a greater challenge for some. Any outdoor space, whatever its size, is a wonderful place of escape even if you are not a keen gardener. When the weather is nice and we have not been able to lead our normal lives – going to work, meeting up with friends, shopping for things other than essential food items – venturing outside into a safe, secure garden can be wonderful.
When buying a property, most people focus on the interior – but the garden is another valuable room in the property. Obviously having a garden designed and properly constructed is not a cheap project. However, it can add as much value to your property as having a new kitchen installed or carrying out major internal modifications. A beautiful garden also makes the property look more appealing when it comes to selling.
We spoke with Liz Nicholson from the award-winning landscaping company Nicholsons, based at North Aston near Bicester. This Oxfordshire garden design practice has enjoyed over 20 years designing local garden landscapes from Edwardian townhouses to rambling Cotswold farmhouses. The company offers a complete design, build and maintenance package and can also supply a superb range of plants, including well established trees and shrubs for an instant effect.
Liz considers the many reasons gardens can be so important in our lives.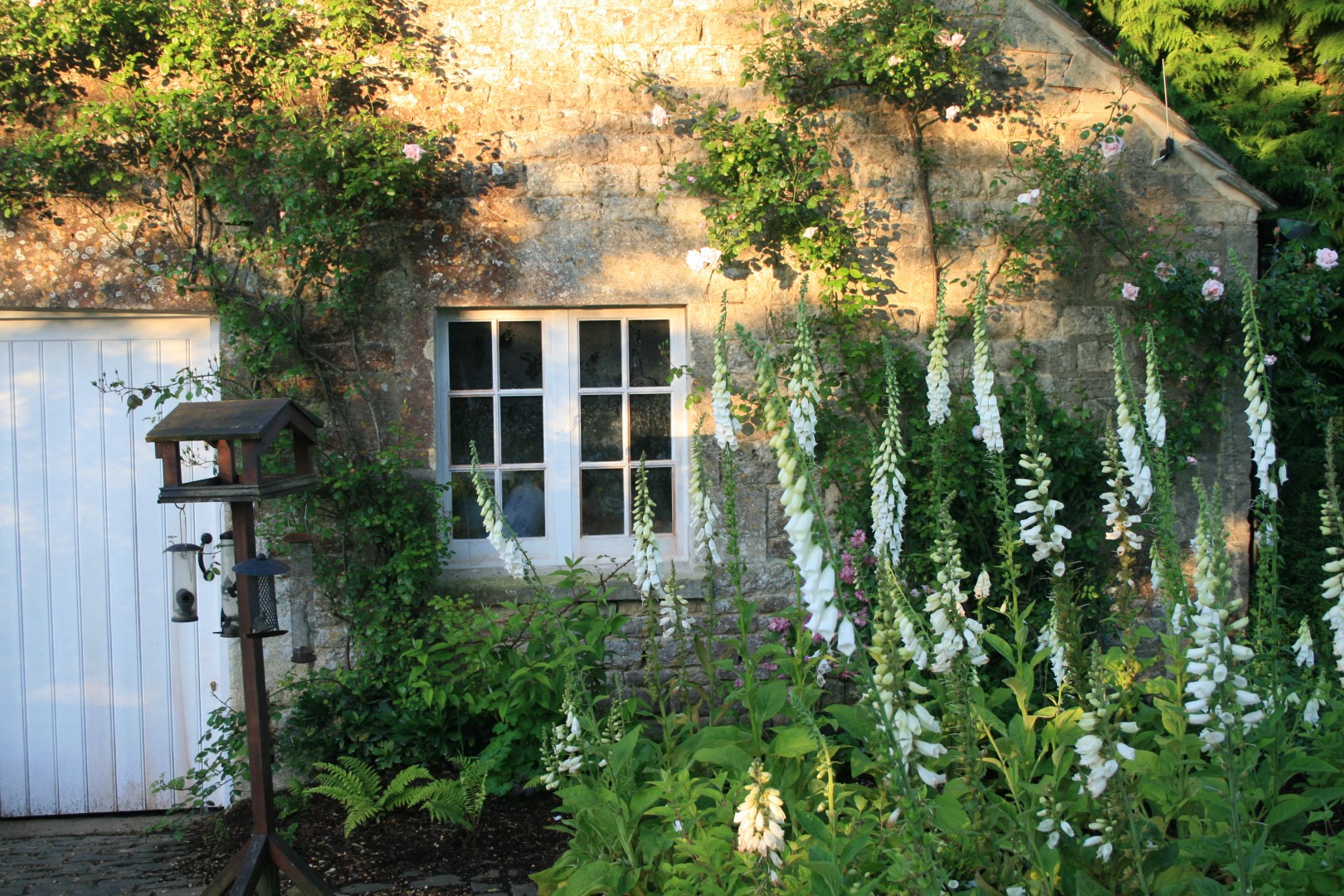 We spend a considerable amount of time indoors and looking out to a beautiful well designed space is uplifting. Carefully planned and well cared for front gardens add to the property's kerb appeal when attracting potential buyers. If your view of your neighbour's garden is not appealing, then designing an effective garden layout can help screen the less celebrated views and open up stunning vistas to give a generous sense of space.
Gardening is a wonderful way to get fit. Many people drive to gyms to burn the calories and tone the muscles. However, you only need to step outside and care for your garden to do just that. Weeding and cultivating your garden can burn around 170 calories in half an hour and digging can shift around 594 calories in half an hour. You will also exercise your quadriceps, hamstrings and calf muscles, tighten your buttocks and give your biceps, triceps and trunk muscles a workout too. You will be outdoors in the fresh air, absorbing vitamin D and even in the winter, an hour's gardening can help prevent seasonal affective disorder (SAD).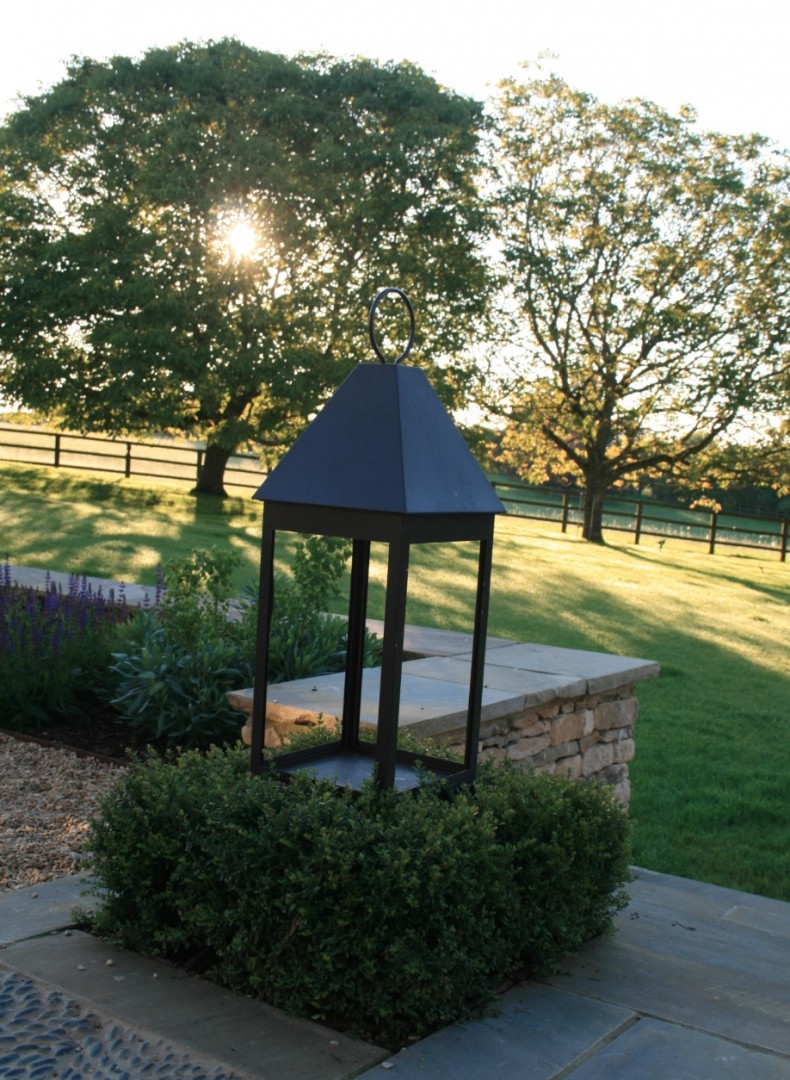 Take time to walk around the garden and enjoy what Mother Nature has to offer. Go out and listen to the birds in the early morning, cup of coffee in hand, and look at the changes the seasons bring. Stop for a few minutes and unwind in your outdoor space.
Take time in the evening to stargaze. The garden at night offers the most magical of spaces. Turn the lights off and gaze up into the sky… it certainly puts the day to day into perspective and while meditation is not my strong suit – I am a nervous giggler – stargazing comes pretty close.
Your garden can provide an extra room giving you an additional kitchen, outdoor dining space, a summer lounge area, even an outdoor shower. I once worked for an 80-year-old gentleman who insisted on building a shower (cold water only) on his terrace – he showered every day and was the healthiest octogenarian I knew (we did include tall screening hedges in the design. Garden rooms have a holiday feeling, whether you dream of an ancient shepherd's hut, Swedish sauna or sleek garden office, the extra space and sense of calm is inescapable.
A professional garden designer will get to understand your likes and dislikes, whilst recognising the style of your property. We can ensure that the outdoor space you have created is right for you. Every garden room is unique, and gardens offer a wonderful opportunity for us to express our style in terms of architecture, materials and plants. We adorn our homes with paintings and sculptures – our gardens can also be adorned with art as well as over 3,000 plant species. A stunning water feature can add an extra dimension to your garden and will help screen noise pollution too.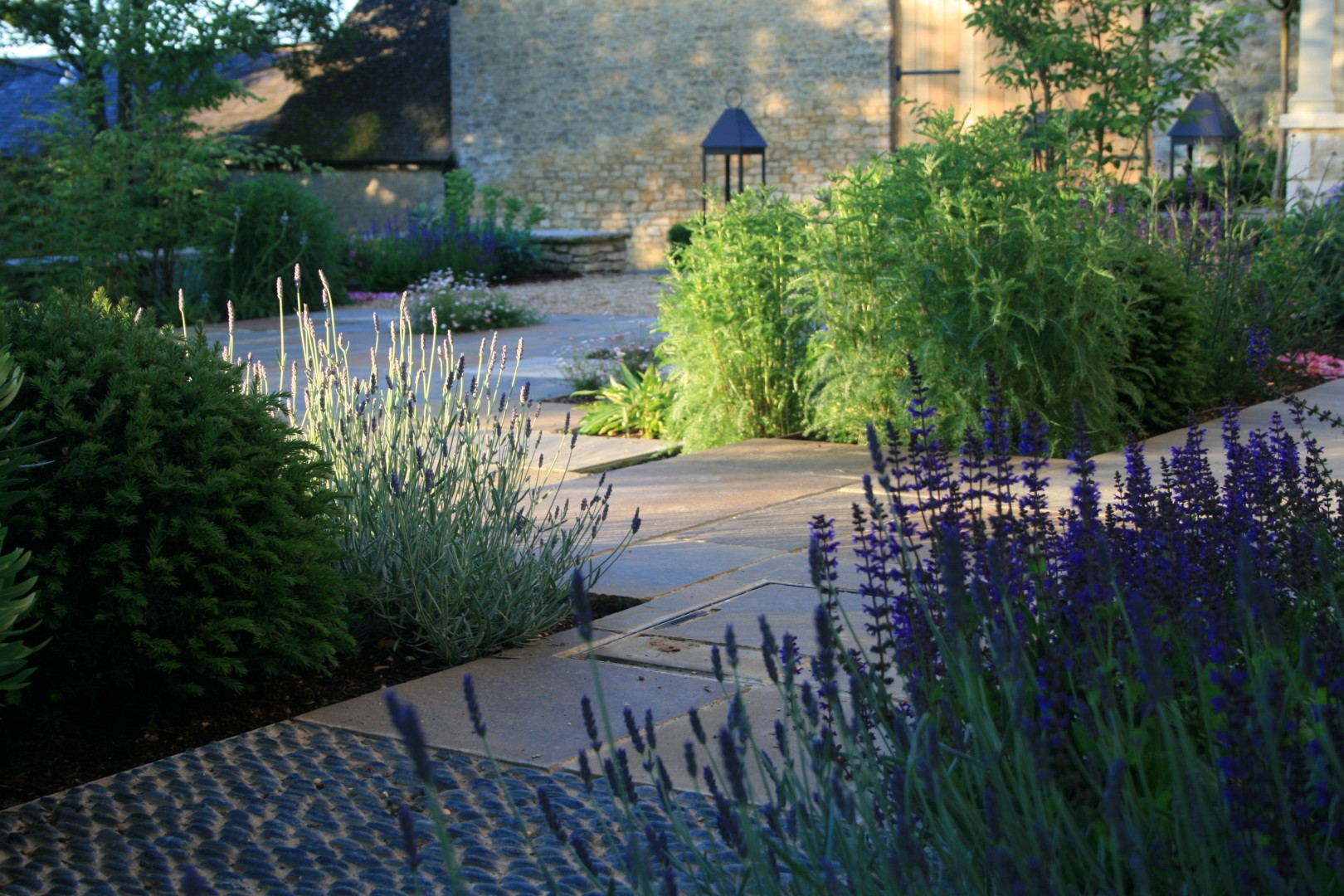 Even if you only have a small outdoor space, you can still grow your own herbs and vegetables in pots, window boxes and interplanted in your garden borders. Being able to pick something you have grown yourself which is fresh and tasty is very satisfying. Getting children involved in sowing seeds and caring for plants gives them great satisfaction too.
Help reduce carbon emissions. Our gardens are a massive source of carbon capture, rain harvesting, biodiversity and habitat enrichment. In today's spiralling world, any of us who are lucky enough to own land can enjoy our precious custody.
Add value to your life as well as to your property. Whilst we possibly do focus more on the house when buying a home, we would all agree that a well-designed and well laid out garden makes a house into a home. At Nicholsons we celebrate holistic design of house and garden and work very closely with our clients to deliver the best design outcomes.