Need we remind you of the deleterious effects of the albeit very necessary need to keep hands sanitised and clean? The drying effects of regular upkeep can and should be mitigated by regular tender loving care. Taking a little time to restore the moisture levels in your palms could yield greater reward than mere soft skin. Touch releases oxytocin, a neurotransmitter which increases feelings of trust, generosity and compassion. Self-massage works too, so even if you're living a solo life you can still benefit.
Cleaning
Bar soap or hand wash – the choices are myriad but here's a couple of options we really love:
Brooklyn-born, fragrance-led brand DS & Durga are now available in the UK, via Liberty London. Their Big Sur After Rain hand wash is glycerin-rich, with added moisture-boosting from hyaluronic acid and vitamins C and E. Just a teensy bit will produce a satisfyingly creamy lather. It is the fragrance however, which elevates this into every-day luxury: inspired by the woody vegetation of the Californian coast after rainfall, the aroma is woody, dry and piquant. Hovering between the traditional masculine or feminine and all the more intriguing for it.
£30, libertylondon.com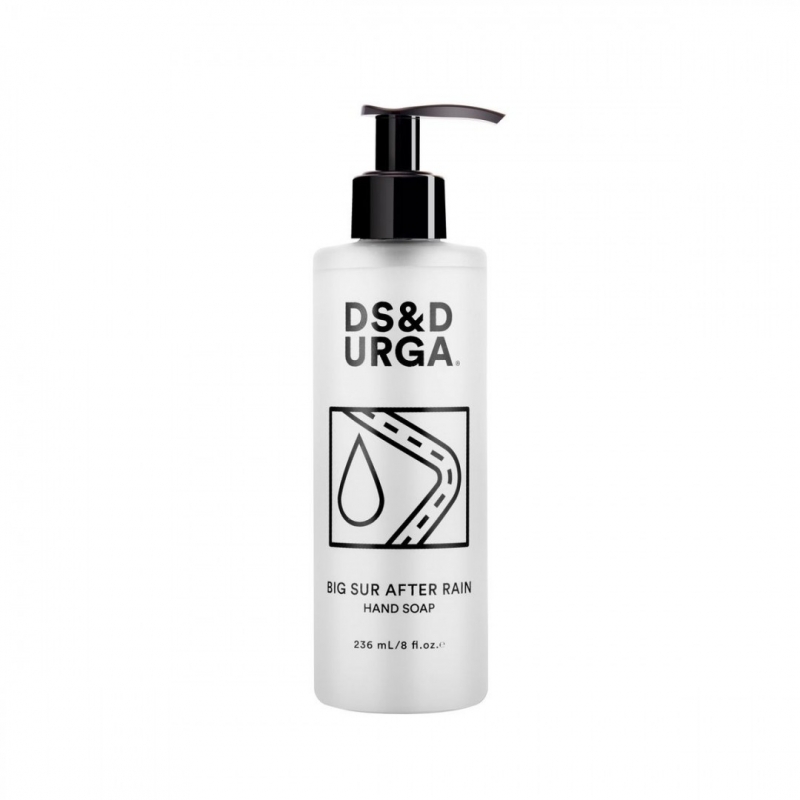 For more of a deep-down scrub (useful after mucky work or time in the garden) Decleor's sublime natural-based Romarin Hand Wash Scrub is scented with rosemary essential oils to energise and improve focus. Each dollop contains a generous amount of walnut powder to polish, so not only does this mean super-clean hands, but rough skin is softened, flakiness is abated and skin is left fragrant and refreshed.
£22.50 decleor.co.uk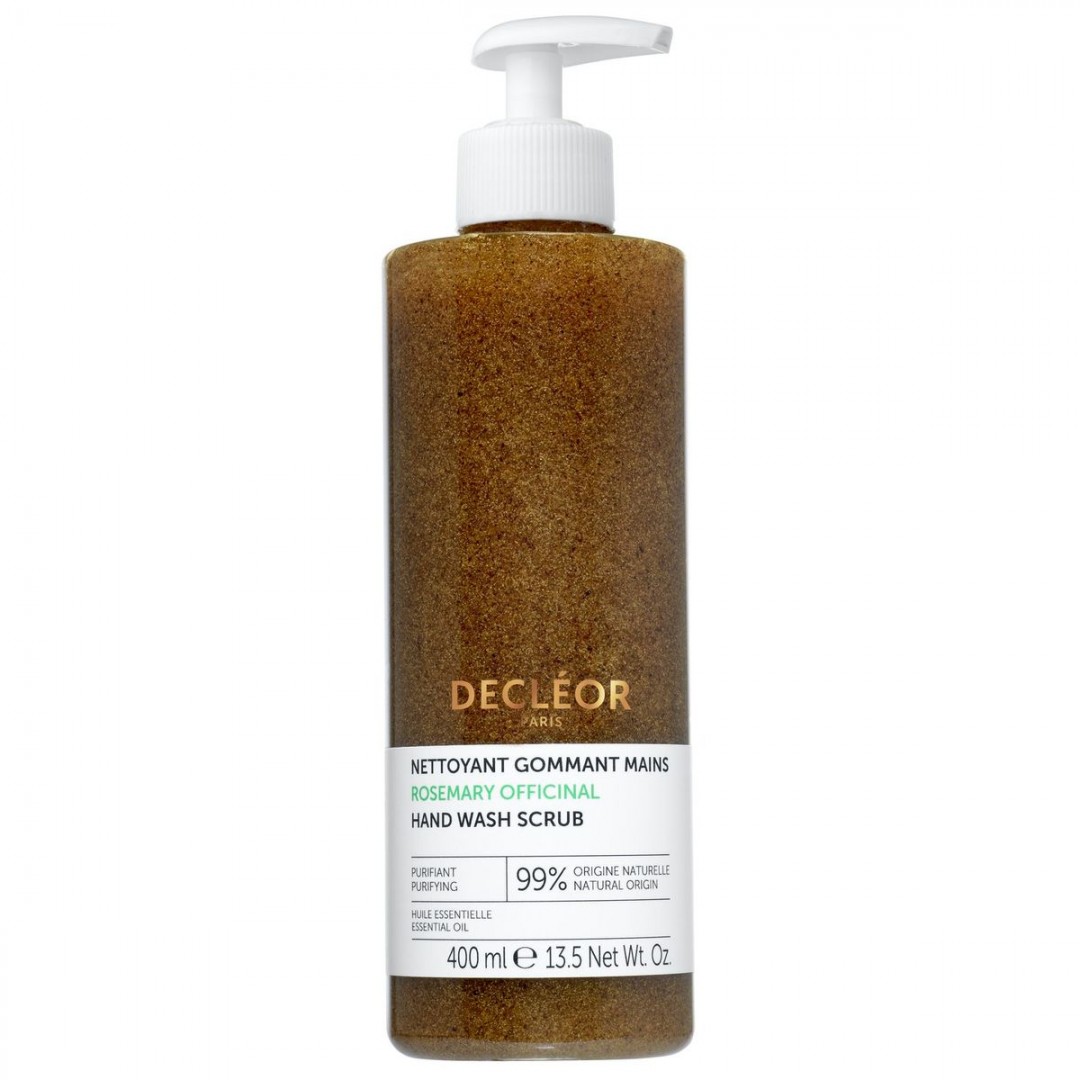 As for bar soaps, we don't think R&R's Shea Butter soap can be beaten for nurturing your palms and pinkies. The compact cube contains a medley of natural moisturisers, but the hero is the generous quantities of Ghanaian-sourced shea butter.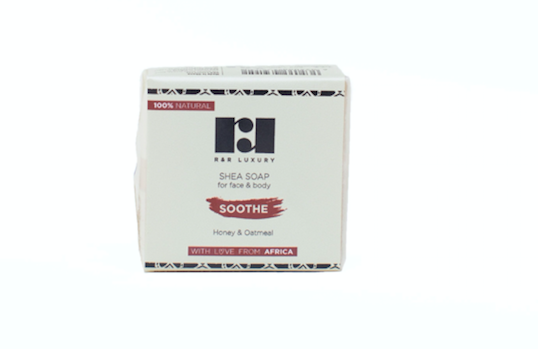 Haoma have taken sustainable hand-cleansing to the next level. Their oil-based spray recently won Best Eco-Hand Sanitiser in the Beauty Shortlist and Wellbeing Awards. Housed in a glass bottle – but sized to slip easily into pockets or bags – the ingredient list is agreeably concise, particularly if you are of the 'less is more' approach when it comes to skincare. What takes precedence is the combination of tea tree and sweet orange essential oils which combine to make a pleasingly therapeutic fragrance.
£16 haoma.co.uk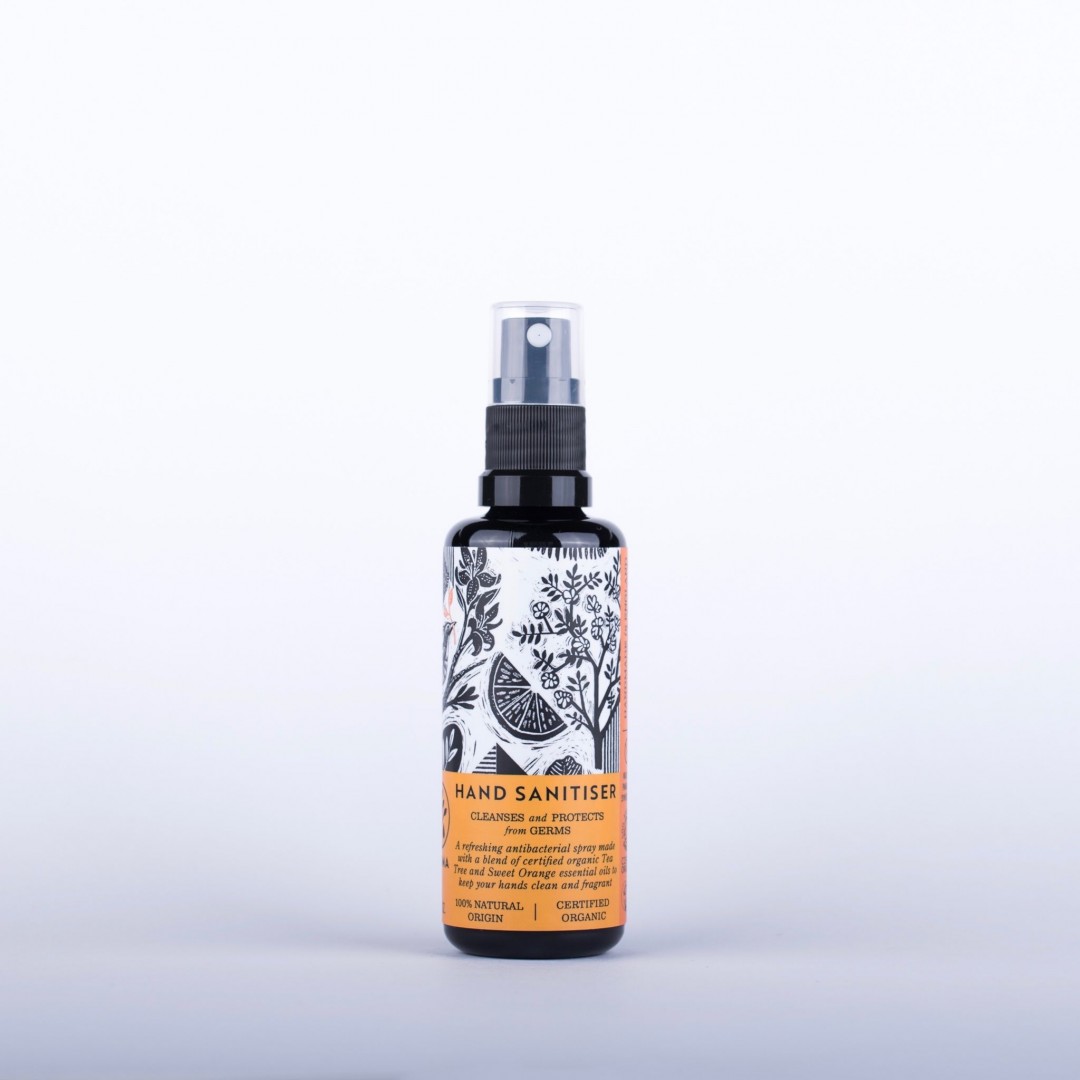 Caring
Hand masks have rapidly become the treatment for recent times and are perfect for self-administration. Along with eyes and neck, our hands are one of the first areas to visibly age and time spent addressing this area is well rewarded.
Feel free to slather on your usual facemask, but a sheet-mask designed for the hands guarantees less mess and significantly more ease-of-use. Seoulista is a results-driven range of K-beauty products, based in South Korea. Their Rosy Manicure patented anti-aging hand mask takes 30 minutes to take full effect, so fire up your Netflix and let the Bulgarian Rose complex work its magic on skin, nails and cuticles.
£7.99 seoulistabeauty.com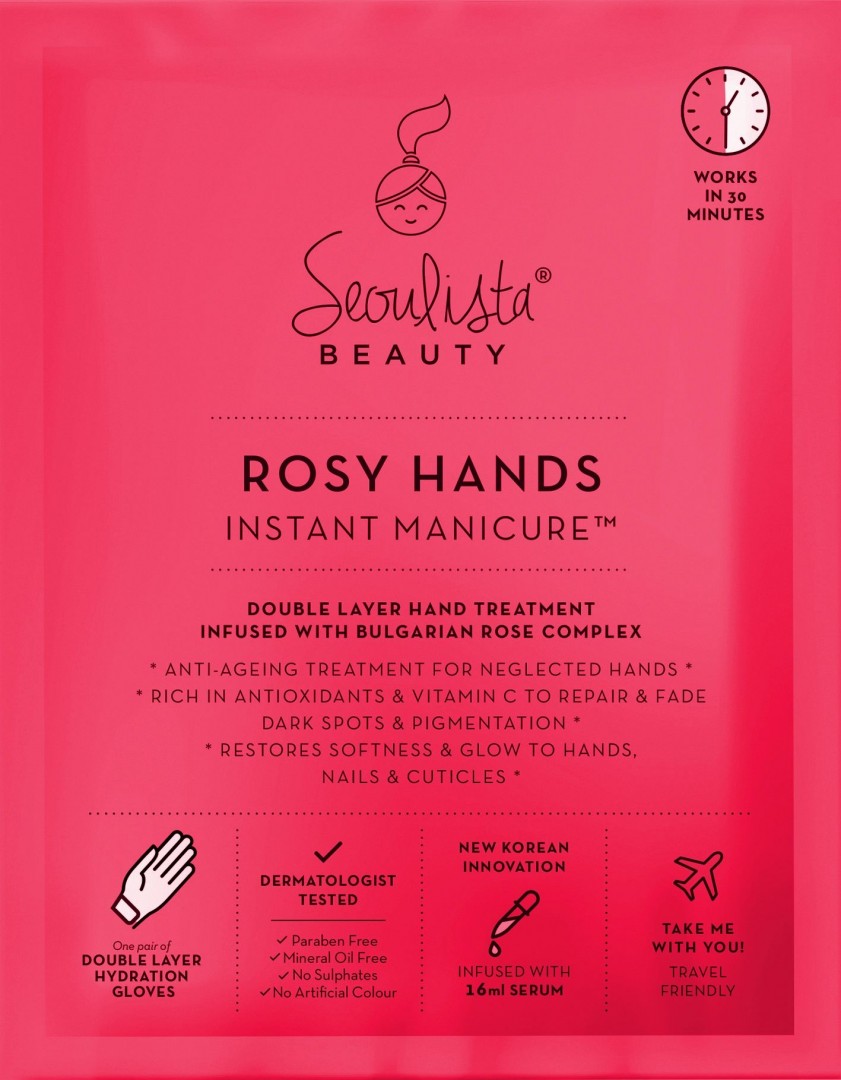 Cosmetics a la Carte's Hand Rescue Treatment is a topical and speedy solution to dry, chapped hands. Its mild formula, packed with natural, penetrative moisturisers, is quickly absorbed (thankfully!). Natural lanolin leaves a protective (but not sticky) barrier, and the residual scent is a gentle, warm floral.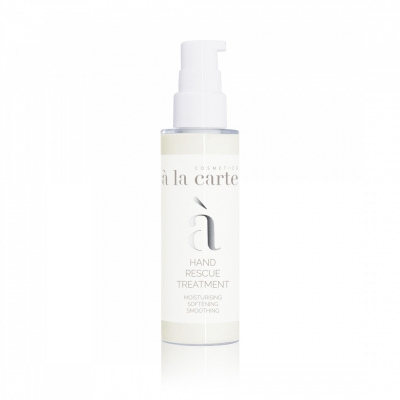 Lotil is a fabulous all-rounder and their pocket-sized tube has been the go-to hand cream of choice for over 100 years. It emolliates, soothes and hydrates and is also suitable for those with eczema or psoriasis.
£3.30 lloydspharmacy.com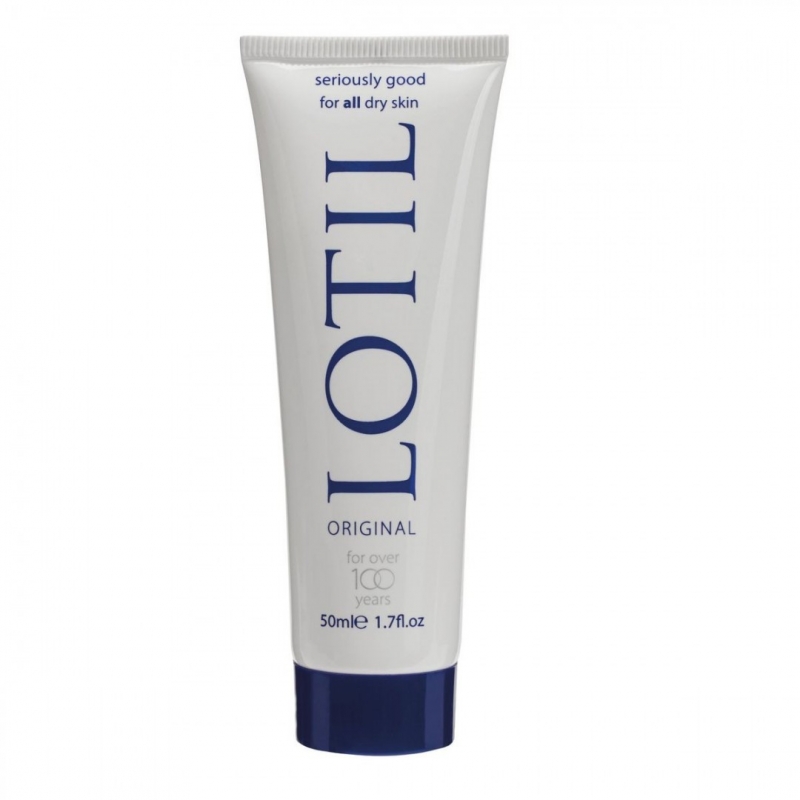 Primping
Now that your hands are ship-shape, spend a little time on your nails.
Leighton Denny's Coffee Break Manicure contains all you need for a basic mani in one 'handy' kit: containing one of Denny's award-winning crystal nail files, a bottle of Luminosity (Denny's new hydrating colour-correcting base and topcoat), Slick Tips Nail and Cuticle oil for targeted moisture and the Mini Hoof Stick to enhance shape and remove dead skin.
£18 LD-Boutique.com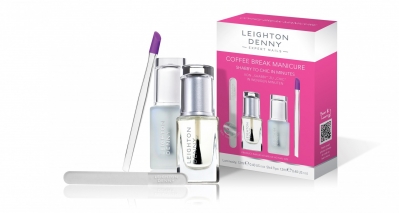 If you're missing regular sessions at the nail bar, you may be considering investing in an at-home gel colour kit. May we heartily recommend Green Flash by French brand Manucurist? It has been devised with non-toxic formulas, promises minimal environmental impact and the choice of colours is impressive – this winter has been all about their deep, vivid shades but come the summer and they have some beautiful pastels to keep it fresh. It won't last as long as a salon treatment, (7-10 days as opposed to 2-3 weeks) but must get bonus points for the ease at which it can be taken off: the Gel Polish Remover does the job with no foils and no faff.
Basic kit, from £55 uk.manucurist.com