Giffords biggest ever touring season is upon us, returning to Blenheim Palace from 18-30 May.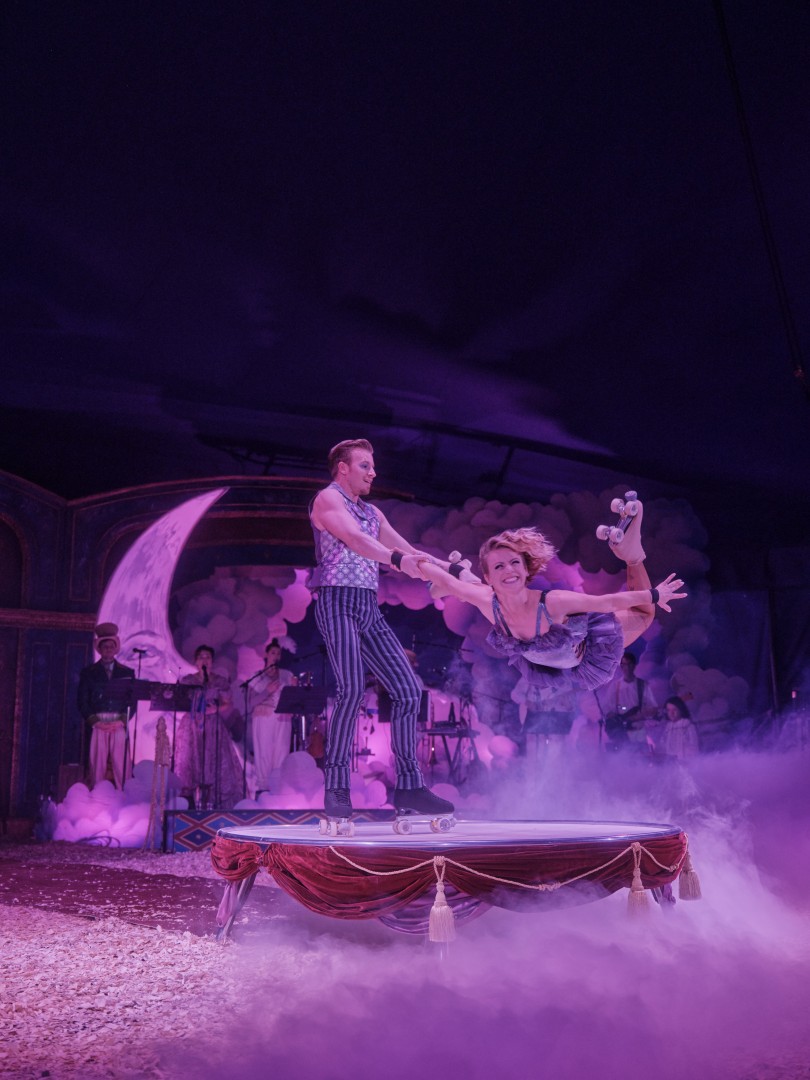 Les Enfants du Paradis, will take inspiration from French Romanticism in the mid-19th Century, and is expected to be Gifford's "most lavish show yet" according to acclaimed director Cal McCrystal who recently directed the hit pantomime 'Mother Goose' starring Ian McKellen and John Bishop. "With romance at its heart" he continues, "the show's narrative will provide a playful context for some of the most intriguing, exciting and beautiful acts ever to appear at Giffords."
Award-winning and internationally renowned production designer Takis, whose elegant work has graced the stages of the world's greatest opera houses, will once again create lavish sets and period costumes that will transport audiences to a magical – and unexpected – world under the canvas of the big top.
Tweedy the clown has been at the heart of Giffords Circus for over 15 years, bringing new comic routines and skills to the show each year. At the centre of the story and action, he makes a welcome return in Les Enfants du Paradis, with his unique brand of slapstick comedy guaranteed to have everyone in stitches. Tweedy will be joined by actor and singer Michael Fletcher, who previously starred in Giffords Circus shows Xanadu in 2019 and The Feast in 2020.
New acts for Les Enfants du Paradis include Antony Cesar, an exciting 20-year-old aerialist who won the golden buzzer on 'France's Got Talent' in 2020. Antony's parents are artistes Pat Bradford and Kate Smyth who appeared in early Giffords Circus shows with their hand-balancing act, Kate is also Giffords Circus choreographer.
Also starring in Les Enfants du Paradis are:
Sergi Buka, an amazing illusionist, shadow artist and lanternist who will perform a poetic Chinese shadow act
The Skating Medini (Asia and Dylan Medini) – a dynamic high-speed roller-skating act from one of Italy's oldest circus families
Amanda Sandow with her beautiful liberty pony act
Foot juggling and aerialist artistes
Romy and Alex Michael
The Luna Girls – aerial hoop duo Marina Alvarado de Luna and Markia Ashley Gould.
The Ethio-selam Troupe, a very exciting Ethiopian acrobatic troupe, who will perform the double Chinese pole.
Tickets are on sale now and can be found at giffordscircus.com
Image credit: © Rachel Louise Brown