This June, OX favourite Handmade Oxford is back at Waterperry Gardens. The international contemporary crafts festival has returned for a third year to this beautiful garden setting.
As well as the chance to learn more about brilliant British craft, Handmade Oxford hosts workshops, demonstrations and talks. There will be live music, the best in artisan food and drink, and of course, the opportunity to buy a unique piece from the curated selection of makers including jewellers, fashion and textile designers, sculptors, ceramicists, glassmakers and more.
"We're delighted that Handmade Oxford will return in the summer. We love partnering with Waterperry Gardens, well known for Art in Action to curate this festival", says Founder and Creative Director Piyush Suri of Handmade in Britain. He added, "We're bringing the best of British craftsmanship to Waterperry Gardens. It will be a fantastic event for craft lovers across the country."
We asked Piyush to share with us some of his favourite exhibitors:
Alison Stockmarr - A contemporary British Artist producing collaged 3-D artworks from old books and record sleeves, found ephemera and original photographs. Currently she creates collaged art works that she defines in four distinct categories; Face Books, Picture Books, Collaged Record Covers and Alphabetical Encyclopaedias, all carried off with her signature playfulness and semantic irony. alisonstockmarr.com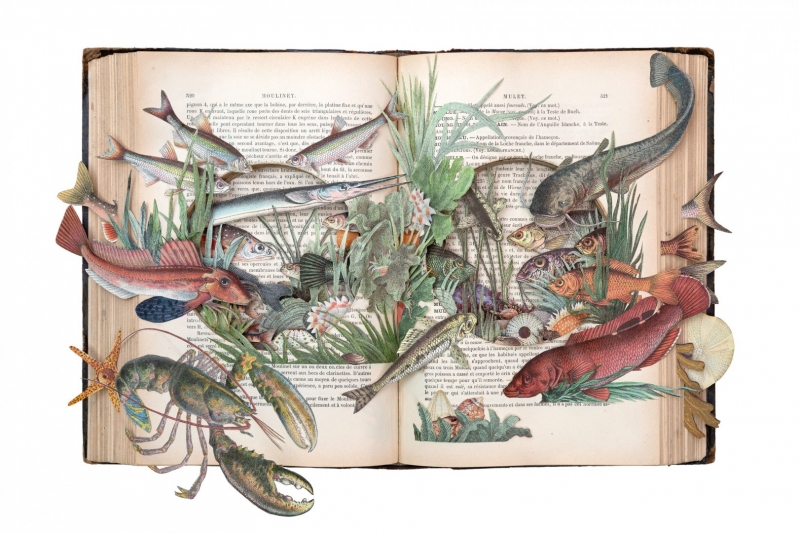 Lucinda Goulden, recently featured in Make it at the Market BBC1 program. She crafts through the medium of wood and art of Woodturning, making sculptural objects for the home and beauty rituals in mind. lucindagoulden.co.uk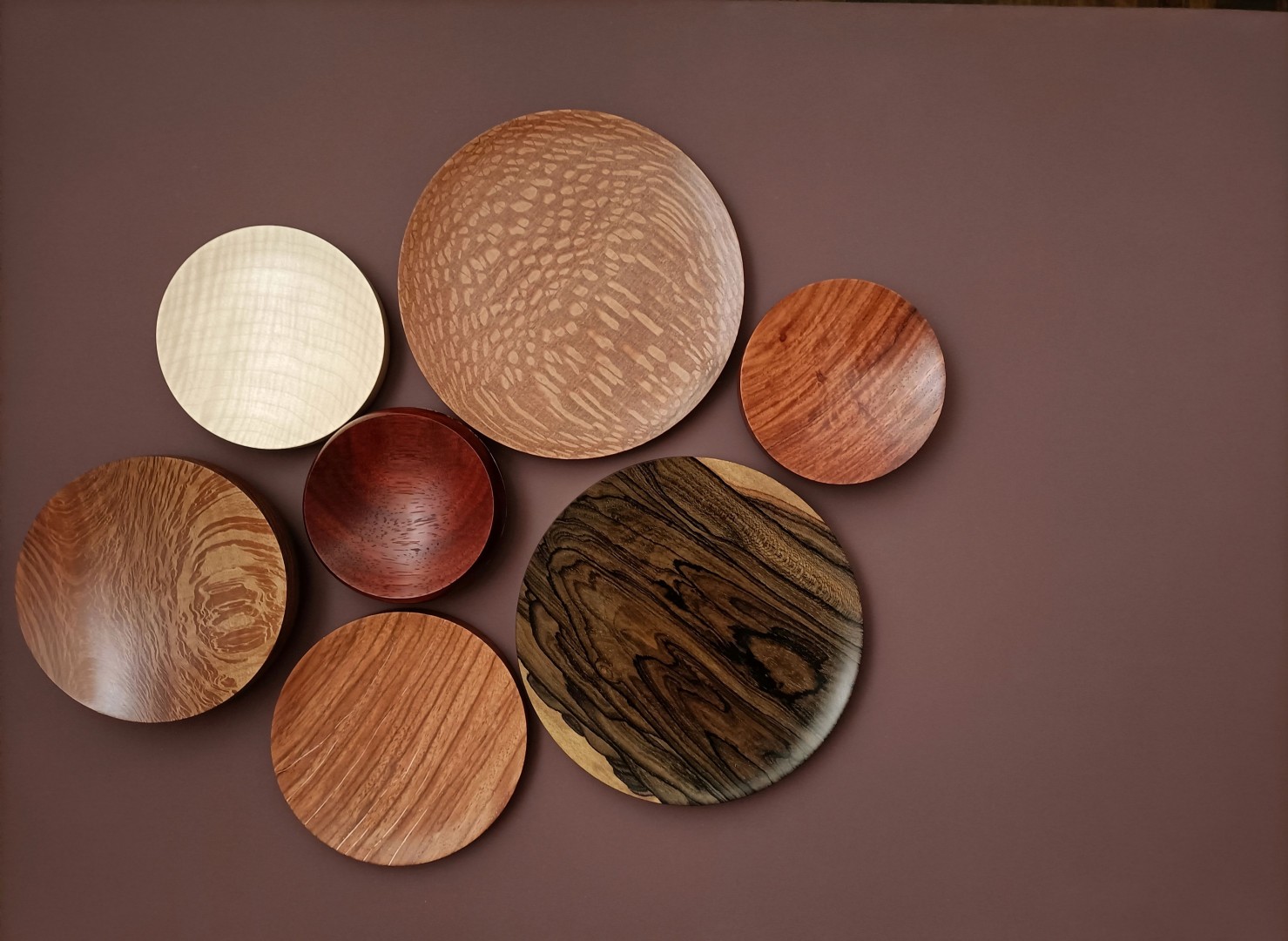 Falcon Forge - Carl designs and produces handmade Damascus steel chef's knives from his forge in York, North Yorkshire. Every knife he makes is completely unique, a beautiful one-off creation that lasts a lifetime. falconforge.co.uk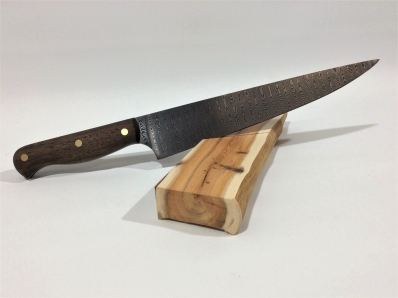 Ulli Kaiser creates contemporary jewellery with gemstones, vintage beads and silver. Ulli was born in Austria and studied art in Salzburg, before moving to England in 1998 and now designs and works from her studio near Guildford, Surrey. ullikaiser.co.uk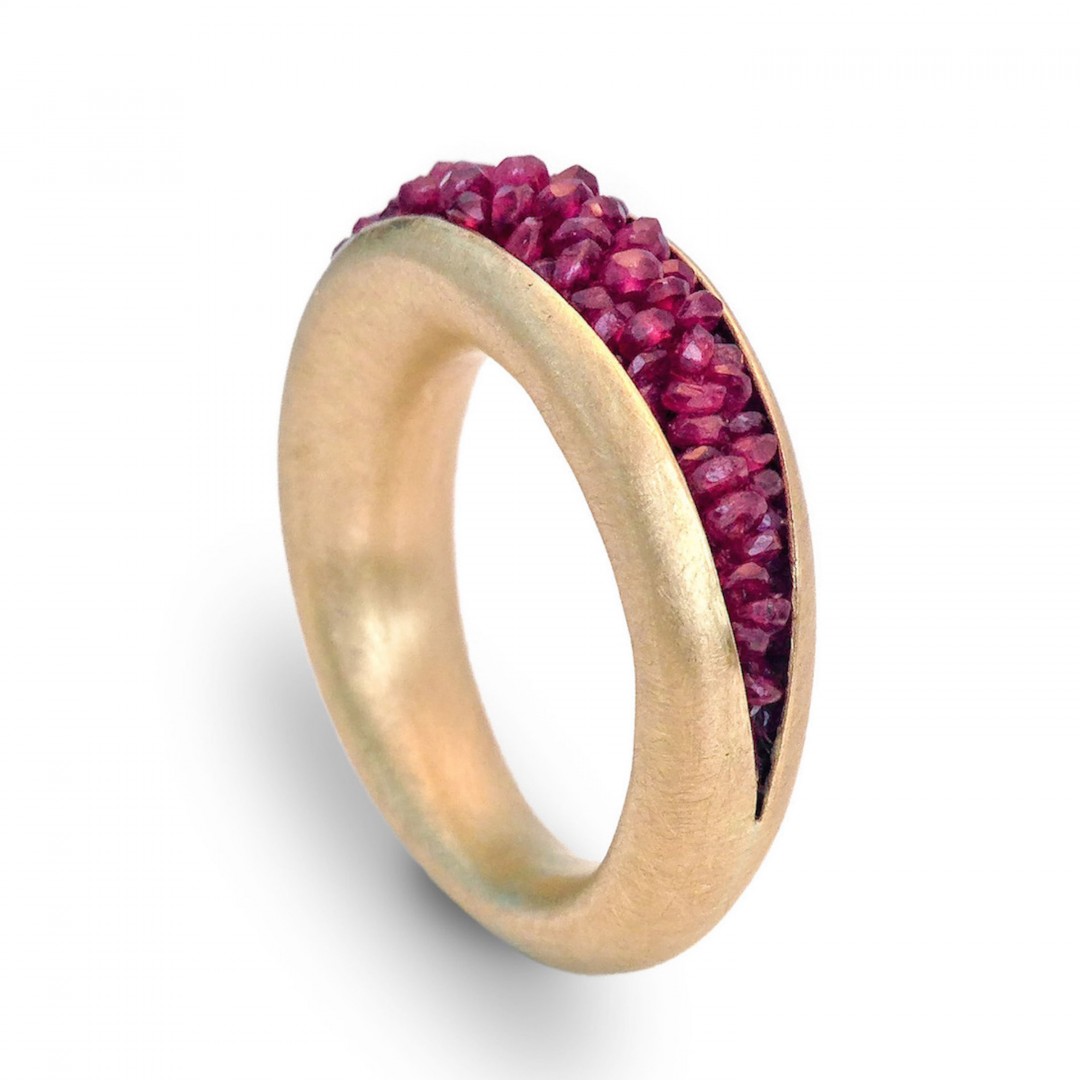 Griffin & Sinclair, a small, family business making bespoke furniture. Their ethos is to produce the highest quality furniture that is sustainable not only through material selection, but by creating furniture that lasts and can be passed on through generations. griffinandsinclair.co.uk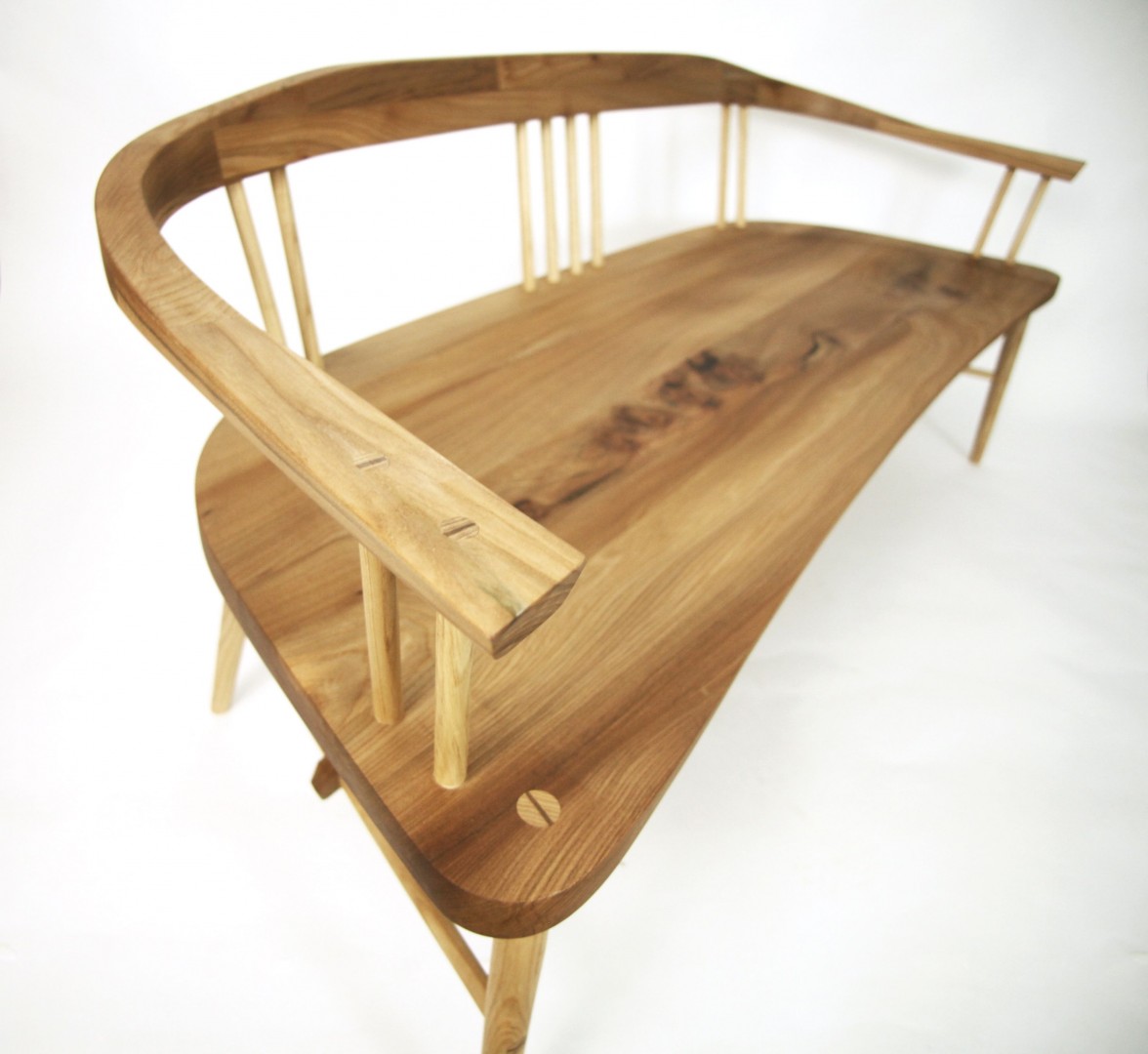 Claire Palastanga graduated with a first-class ceramics degree from Kent Institute of Art and Design many years ago and now creates striking ceramics and sculptures which are sold all over the world.
clairepalastanga.com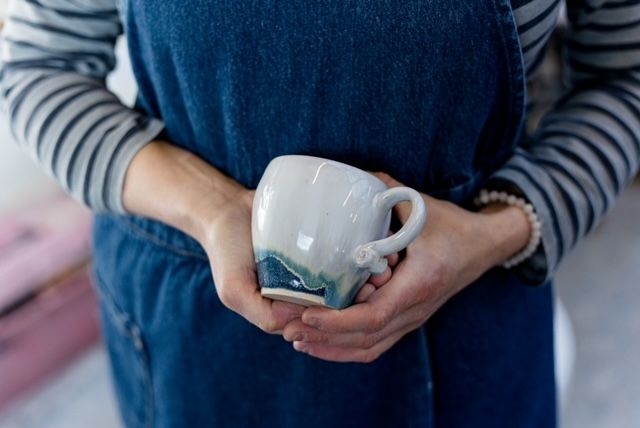 Chalk Wovens Kerry Stokes and Richard Bush are based in Brighton in the south of England. The company offers contemporary, smart, woven products, designed and woven in the UK.
chalkwovens.com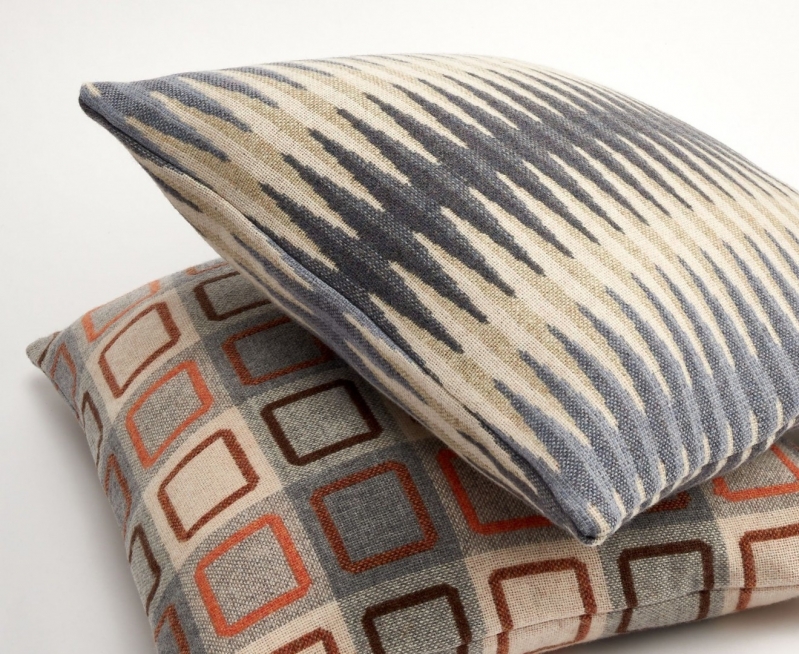 June Dobson, a ceramic artist working in the Blackdown Hills, Somerset. junedobsonceramicartist.com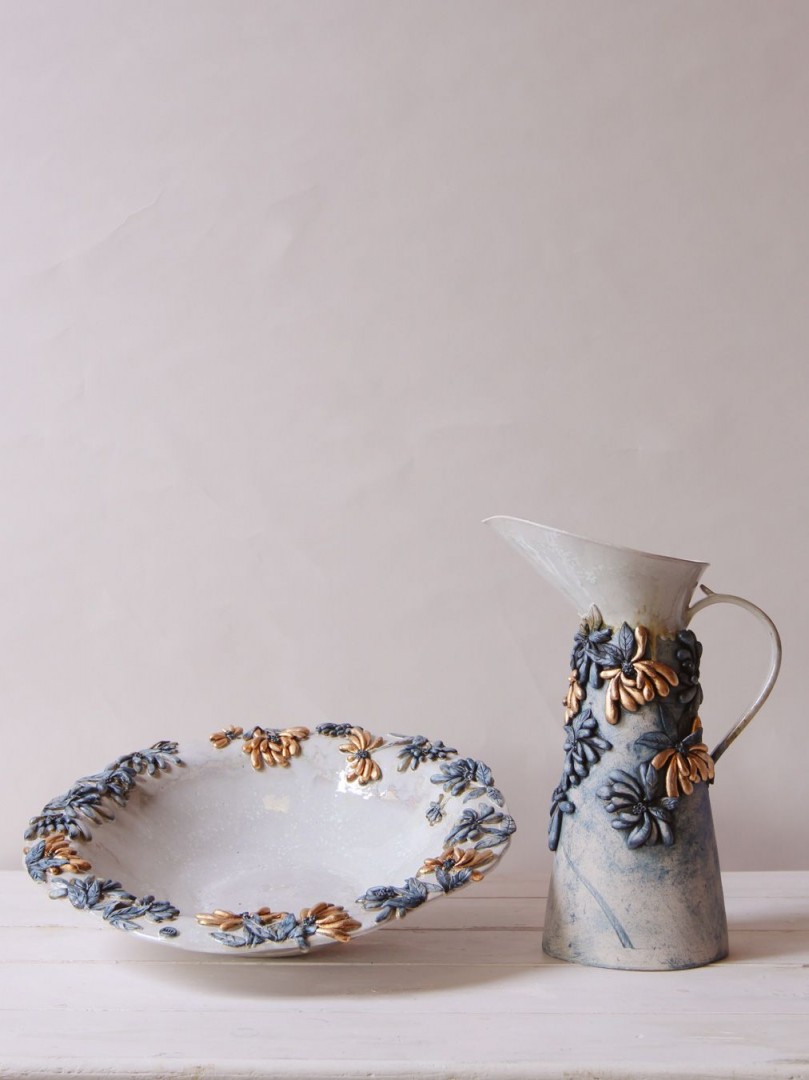 Alison Haddon creates handmade silver jewellery inspired by her walks in the countryside.. Each piece tells a story alisonhaddon.com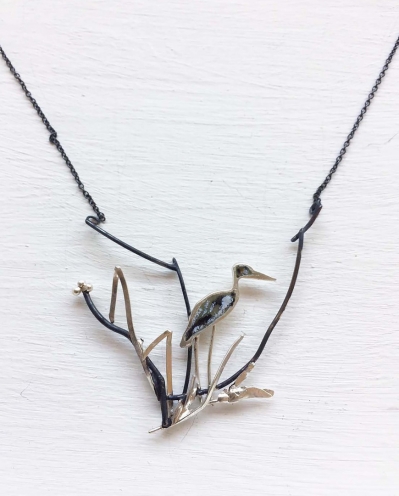 Terry Macey and Angelika Elsebach have been making stylish, timeless clothing in their Somerset studio for over thirty years. This family business uses only the best ethically sourced natural fabrics.
terrymacey.com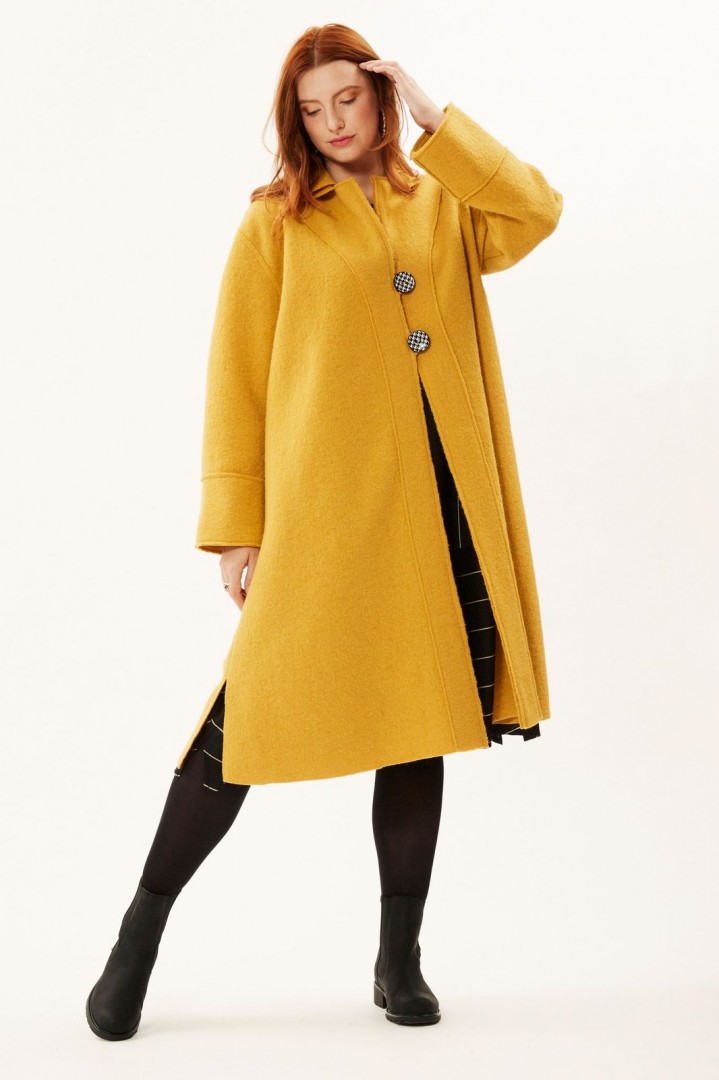 In addition to these British makers, there will be the opportunity to see pieces created by craftswomen as part of Piyush's work with the Culture & Conflict project at Middlesex University Besides working passionately on Handmade in Britain events, Piyush is actively involved in consulting and mentoring on projects related to Craft. The Culture & Conflict project looks at the role that locally valued practices of craft making can play in generating sustainable incomes for women who live in fragile and conflict affected areas of South Asia. Piyush is a design consultant to the project, providing design training and appropriate market-based advice, making the partnership chain more robust and real, allowing the project to create real time impact in the spaces in which it operates.
This year's Handmade Oxford festival will present pieces made by hand by women who live in extremely challenging conditions and have projected their hope and resilience onto these goods. They have been created in partnership with Handmade in Britain and Piyush over the last few months. He comments, "We were thrilled that Handmade Oxford was chosen as a platform for these talented makers to sell their work, meet new buyers and reach an affluent audience in Oxfordshire and surrounding counties."
Handmade Oxford - 16-18 June 2023
The International Contemporary Craft Festival, Waterperry Gardens, Oxford
Handmade Chelsea - 10-12 November 2023
Contemporary Craft & Design Fair, Chelsea Old Town Hall, London

handmadeinbritain.co.uk