NFL Weekends, the first independent dedicated National Football League travel experience company, offers UK sports fans an exclusive behind-the-scenes game-day NFL experience whilst enjoying US city destinations. As the NFL's UK following has grown exponentially over recent years, the company launches its 2021/2022 season in May. Each group tour will enable clients to experience the American sporting culture and the extravagant all-day events of the NFL. Clients are given enough time to explore the city (Boston, Miami, New York, or Nashville) in the way they prefer, with hosts on hand to ensure you have all the information and assistance you need – from transport help to restaurant recommendations and everything in-between. Originally from Witney, founder James Ellwood worked for over seven years in luxury travel. Prior to that he carried out an apprenticeship at the world-famous Harrods. From his home in Botley, he tells us more about his new venture.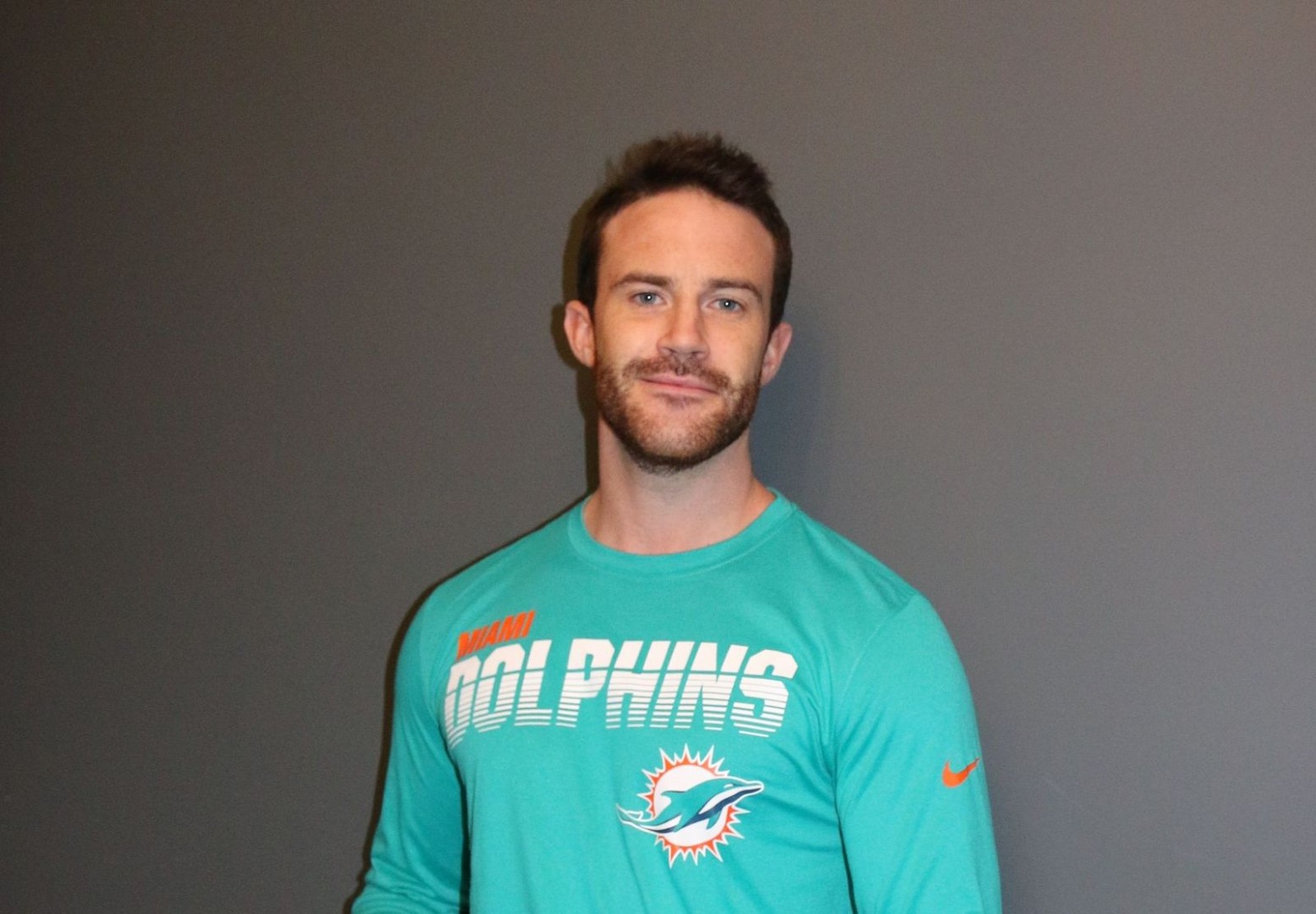 NFL has garnered a lot of popularity in the UK recently, is that down to things like the new Tottenham Hotspur Stadium, which has an NFL pitch as well as a football pitch?
Definitely. You've hit the nail on the head. Back in 2007, the NFL first brought a game to London, Miami Dolphins played New York Giants at Wembley, to grow the NFL in the UK. Fast-forward 14 years, there are now four games a year here – two at Wembley, two at Tottenham – they sell out within an hour of going on sale. If you've ever been in London when one of those events is happening, the tube's full of people in their shirts, and it's phenomenal. That has helped hugely to grow the popularity of the sport here.
How does a sporting event in America differ to in the UK?
I love going to watch my local football team in front of 1,000 people, going to watch a county cricket match in front of 200, going to Twickenham, Wembley, the NFL. The passion I've got is about the actual watching of a sporting event, there's no wrong or right way of doing it, it just brings people together; you can be sat next to an 80-year-old granny and have that same shared passion and it's wonderful. But the way they do a sporting event in America is very, very, very different to here. It is basically a full-day event. So, with NFL Weekends we'll get to our stadiums at nine o'clock in the morning, and party with the local fan group. It's called tailgating, culturally it's an American thing; they'll get to the stadium three or four hours before the game, open up their boots (trunks), cook a barbeque, drink, chuck a ball around the car park, play beer pong, and have music. Then you go in to watch the game which will go on for three or four hours because advertising is such a big deal over there. There are so many breaks to get the advertising in (which over here we just wouldn't stand for). It works because you can wander off for half an hour-40 minutes, chat, go to a different part of the stadium, miss a bit of the game. Here, if you're going to Twickenham to watch the rugby, you are glued to your seat for 40 minutes. At half time, you neck a beer, run to the bathroom, and get back to your seat, then all trawl out the stadium. But over there it's a whole different family affair, an eight- or nine-hour day, and it's great. A huge part of NFL Weekends is showing Brits a different experience.
Tell us more about that experience…
The NFL season starts in September, and runs through until February, when the Super Bowl is. Early May is when the NFL release their fixture list for the forthcoming season, so in May I'll be able to know where we're going and when. When someone signs up, they pay one amount of money and that gets them a three- or four-night trip, depending on where we go. That includes their flights, transfers, hotel accommodation, the tailgate experience, and tickets to the game – all they need to bring is spending money. They come along with one, five, six, ten mates – however they want to do it – and I then host them for the weekend. The idea is to really immerse yourself in that gameday experience, but there are also two or three other days to get stuck into the city, whether it's Boston (New England Patriots), Miami (Miami Dolphins), New York (New York Jets and Giants) or Nashville (Tennessee Titans).
Customer service is of course integral to the business. Tell us about your time at Harrods – key to your superior customer service levels.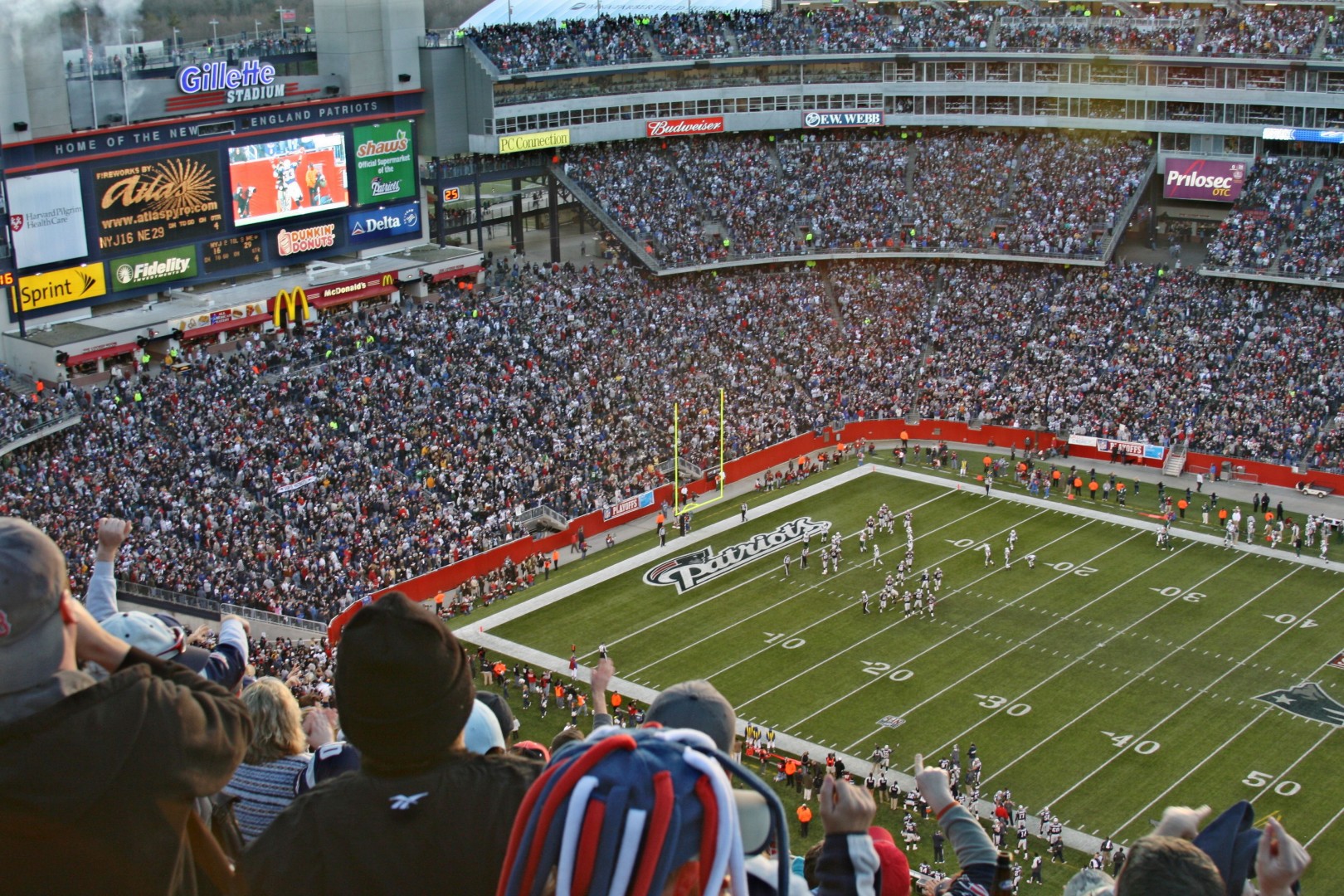 It's a bizarre place, a fantastic place, the best university I could have done. I went to work there when I was 19, straight out of school in Witney. I managed to land a job there as a sales assistant, working for a fashion brand, I did that for three or four years. It's regimental. You had to be cleanshaven, punctual, everything has to be done absolutely to a tee. The customer service side of things is huge, the clients are very wealthy and expect a lot – quite rightly, because Harrods puts itself on a pedestal – and you've got to achieve those standards every day. You're on constant probation, you've got sales targets to hit every week, and you're constantly getting mystery shopped. In my first three months, I thought my goal was to make sure the customer walked out having spent the most amount of money possible. It was the wrong way of doing it; that customer realises – they're smart, these people – and they don't come back. If you actually get the customer what they want and offer value in terms of your expertise ('I think that jacket looks better, the fit suits you, and it happens to be £100 cheaper') the customer appreciates that honesty. They'll come back to you in a month's time, two months' time, three months. I learnt to relationship-base to sell, built up a little black book, and my weeks were full of repeat customers, all based on no other goal than doing what's best for the customer. That stood me in good stead.
What are your hopes for NFL Weekends?
The aim this year is to take between eight and ten groups over to the different cities. I'll be in the UK between May and September finding the customers, selling the trips. And all being well with coronavirus, September to December I'll be in the States hosting them. Then, in year two, the plan is to grow more within the NFL; add more cities and do more trips. Later, we want to branch into other sports. We're starting with the NFL because it's the most popular in this country and it's fantastic. But maybe we could go into basketball (NBA), baseball (MLB), soccer (MLS), and ice hockey (NHL). I don't want to run before we've even walked, but the dream is, in five years' time, to be taking people to watch all sorts of different sports.
As it's Mental Health Awareness Week 10-16 May, could you talk a bit about the benefits of support for sport on our mental wellbeing?
I was speaking to someone yesterday who lost his stepson to COVID earlier this year, he was only in his late-30s and was a huge Oxford United supporter. Oxford United will sound trivial to a lot of people who don't follow sport, but to that person it was huge, almost like his religion. He used to go and support them twice a week, adored them. Supporting a team gives people a real purpose and has a huge mental impact, and I think that's often overlooked.
nflweekends.com | Insta: @nfl.weekends | Facebook: @nflweekends