With a 200-year history, a name synonymous with quality and a flagship store that's embedded itself in the same prime piece of London real estate for most of its existence, Heal's is an incredible example of British retail royalty
It was founded by John Harris Heal and his son in 1810, the store was originally opened as a feather-dressing business which introduced homeowners to feather-filled mattresses. Then in 1833 they relocated to 196 Tottenham Court Road where the store is still located to this day.
Ambrose Heal Jr. joined the family enterprise in the 1890s as a furniture designer whom, it could be argued, can be credited with the success of Heal's. He worked in the company for 60 years as craftsman, designer and eventually became the chairman. His work and influence was so highly regarded, he was knighted in 1933 for his contribution to the retail landscape for his part in raising the British design standards.
During the Second World War, Heal's workshops were dedicated to supporting the war effort – each machinist spent 47.5 hours per week sewing parachutes. In peacetime, this textiles expertise was refocused on to a new business venture: Heal's Fabrics.
Following the war Heal's was instrumental in introducing British shoppers to new home styles including mid-century Modern, Scandinavian design and 60s Pop. Now widely renowned for their high-quality craftsmanship, Heal's cabinet-makers and polishers were sought out by Buckingham Palace in 1977 to restore their 60ft banqueting table in time for the Silver Jubilee.
Throughout its history, Heal's mattresses have always been handmade to order and delivered by a devoted team, and now, in 2019, Heal's remains one of the most widely regarded, successful and high-quality furniture manufacturers in the UK. With a vast range of colours, styles, finishes and designs to suit all home preferences, your options are limitless.
OX Magazine takes a look at Heal's current designs and offers suggestions for how you can bring a little piece of British history into your own home:
If you like the contemporary look:
Richmond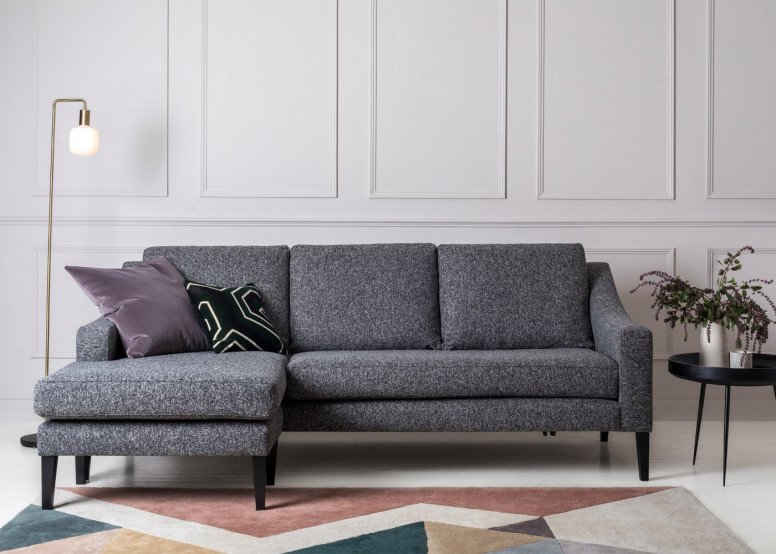 Designed to stand the test of time, the Richmond range helps create a sophisticated, modern look with beautifully sloping arms, plump cushions, a high back and ample seating space. Classic in its simplicity, the sofa sits upon smartly tapered legs made from hardwearing ash. Its versatile shape can carry any type of fabric, but looks particularly elegant in a rich, colourful velvet. Click here to discover the Richmond Collection
Byron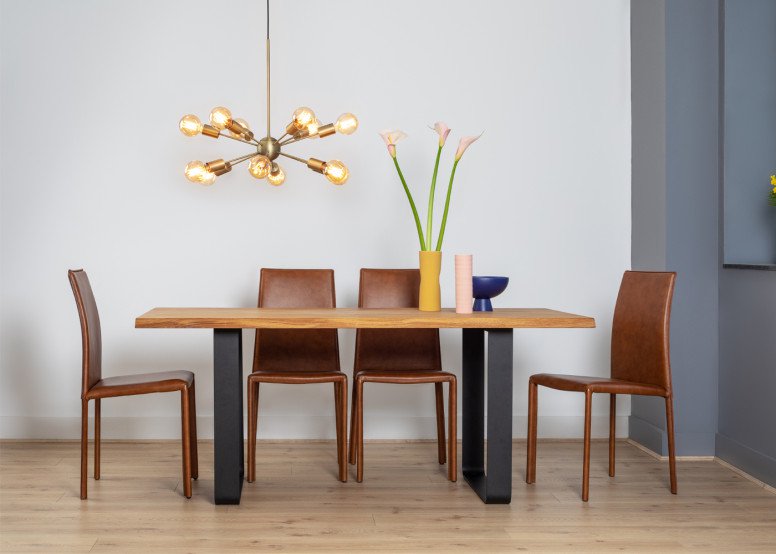 Upholstered in luxurious buffalo leather, complemented by slender legs and a swooped backrest – Byron dining chairs have been shaped by master Italian upholsterers and are available in a range of finishes, they provide a contemporary profile with a slender silhouette that makes for an elegant dining experience and looks great in any modern home. Click here to discover Byron Dining Chairs
If you want something that will remain modish as the years go by:
Matera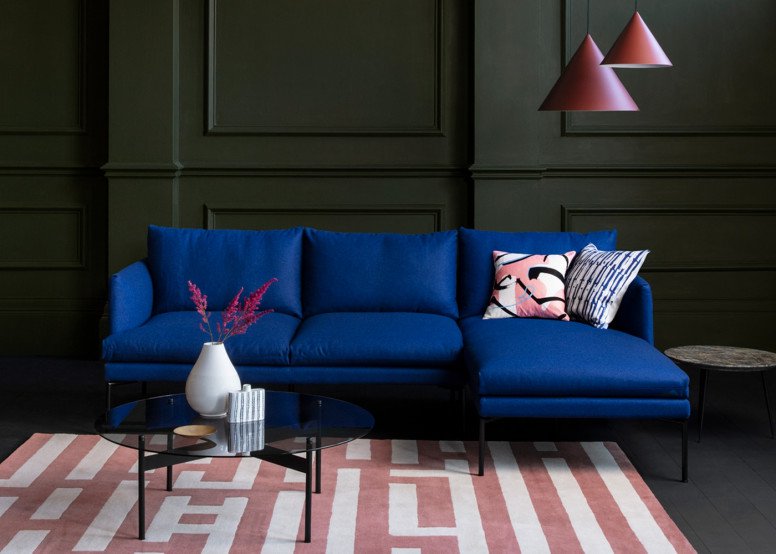 Taking its name from the southern Italian town in which it is built and with its clean lines, metal legs and expert upholstery the Matera Range offers the perfect addition for those wanting furniture that will never go out of style.
Its design has all the characteristics of contemporary Italian furniture, upholstered in St Moritz wool creating a subtle texture not present in traditional felts. The Matera sofa is a masterclass in contemporary design and provides generous seating space within a compact footprint. Click here to discover The Matera Collection
Bronte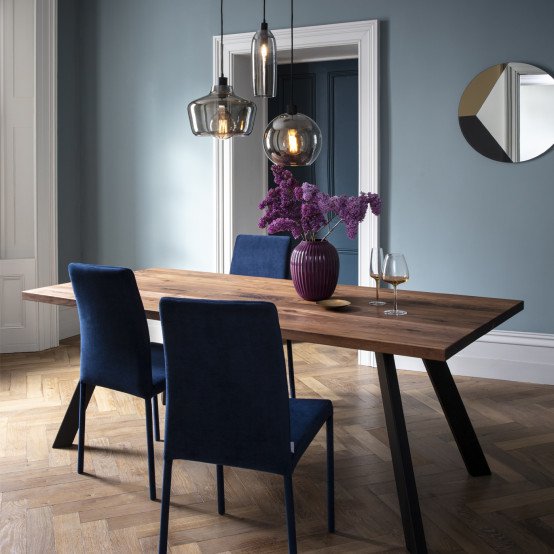 Upholstered in modern fabric and plush velvet the Bronte dining chairs offer elegance and work alongside both rustic wooden and sleek glass dining tables ensuring that no matter what home trends come in and out of fashion over the years, these chairs will remain the perfect accompaniment to your dining table. Click here to discover Bronte Dining Chairs
If you want something bespoke:
Designed by You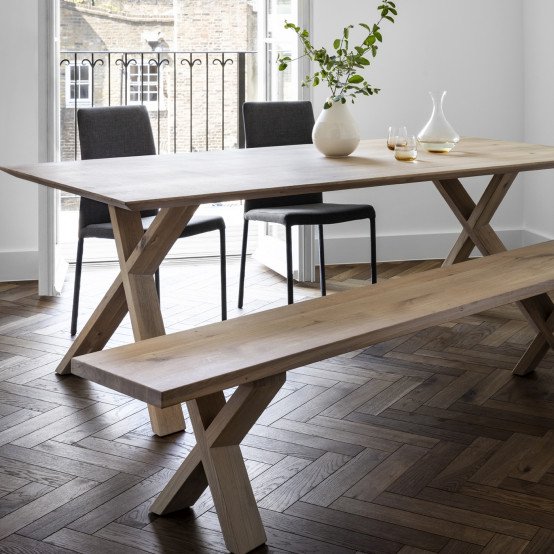 Beautiful bespoke dining tables made to your exact specification, the Designed by You collection of dining tables and benches allows you to create the perfect table for your space. Made of solid oak or walnut in an oiled finish and available in five lengths, two widths, six different wood finishes and three different edge profiles the range of options are incredible and help you create a table that is the perfect fit for your home. Click here to discover the Designed by You range
If you like the products we've selected, www.oxmag.co.uk has negotiated a special discount for our readers:
15% off products when you use the code OXMAY15
Simply enter this code when checking out on Heal's Website
T&Cs: This discount code is valid until 31st May 2019, not valid with any other offer, on sale items, or on our Lowest Price Guarantee Range