This spring, perhaps more so than ever, is a great time to not only reflect but to celebrate new beginnings and life. And, what better destination is there to kick start your spring adventure than a visit to the vibrant Georgian town of Woodstock with it's Royal Heritage, stunning period buildings and eclectic mix of art, fashion, history, food and drink.
Visit us between 26th & 31st March and discover for yourself all that the town has to offer, with many of the independent shops promoting special offers with their newly arrived Spring stock and personal service.
Browse for a Mothering Sunday gift or something special for yourself, whilst sipping a glass of chilled fizz at Loft Lifestyle, or perhaps you or your child(ren) might like to learn basic sewing skills with Gleide Home Décor's tutoring package; here you will also find prints of the local area from one of our local artists.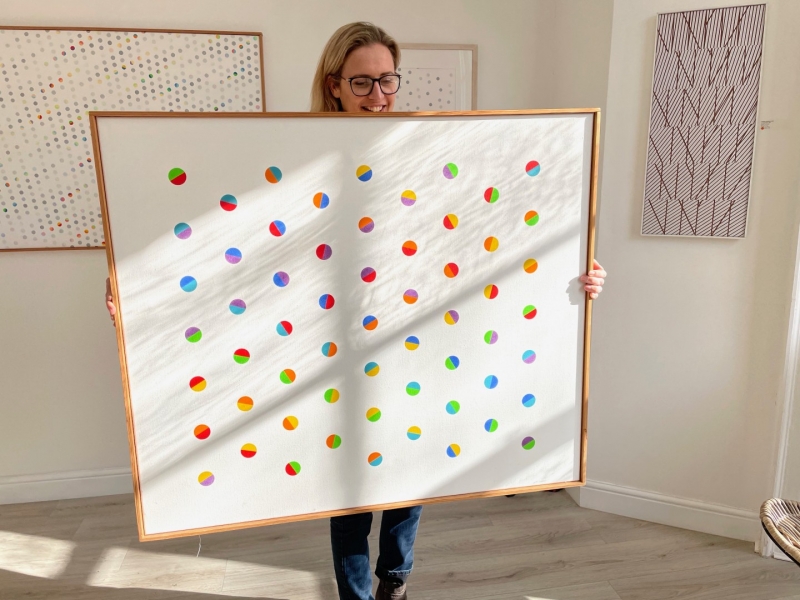 If art is your love affair, where else will you find five inspirational galleries in one small town? From contemporary at Zuleika and Dantzig; paintings, prints, glass and sculpture at Iona House Gallery; a sense of well-being with Darl-e and the Bear to Libby Rak's Gallery of Jewellery... just prepare to be dazzled. You can always grab yourself some fabulous Sunglasses from Woodstock's independent Opticians.
If food is your thing, we've got it covered across more than 20 places to eat & drink. From relaxing and stylish coffee bars and cafes, pubs and gastro dining... dig into some locally sourced seasonal favourites, colourful plates and tasty cocktails; or perhaps a healthy, delicious caffeine-free beetroot latte from Woodstock Coffee Shop.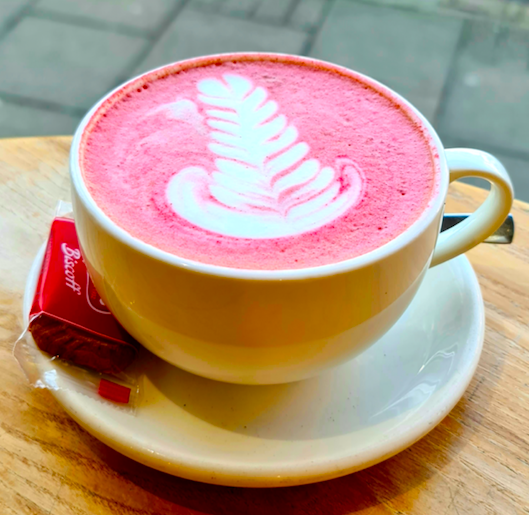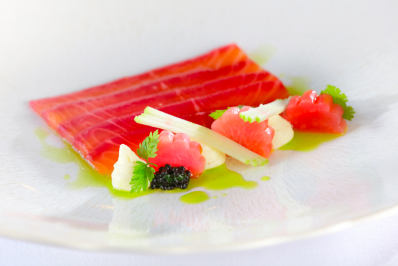 Spring also brings new beginnings in the form of weddings & wedding planning; you will truly be spoilt for choice with everything in one spectacular place! The Town Hall or Church for the ceremony perhaps, a choice of luxury hotels and function rooms for the wedding breakfast, the rings from Libby Rak Jewellery and menswear from the Cotswold Tailor. Book an appointment with Ellie Sanderson Luxury Bridal on the Hello Spring, Hello Woodstock weekend and the usual £35 booking fee will be waived. Nina Carrington will also be in the studio showcasing her handmade floral crowns and hair accessories. If you say 'yes to the dress' that weekend brides will also be gifted with a voucher to spend towards accessories.
Woodstock itself is a charming historic Cotswold town in West Oxfordshire. A perfect place for an evening, day or long weekend break. Not only can you fill your days with shopping and dining, but culture too with our two museums: The Oxfordshire Museum, which is free of charge and The Soldiers of Oxfordshire Museum who are offering a free annual pass upgrade to visitors during our Spring promotion.
Children will delight in Woodstock too, as the museum includes exhibitions such as the amazing Dinosaur Garden, complete with a life size Megalosaur and real 168 million year old dinosaur footprint(s) from nearby Ardley Quarry, as well as a gift shop.
And, if that's not enough, just a short walk out of the town centre, we have a very good playground to burn off some steam.
Take home the Spring feeling with you with a visit to Martha's Attic and grab some spring bulbs and other gardenalia for your own outdoor spaces. Or simply be inspired to spruce up your interiors. You may also welcome the expertise of Woodstock's own interior designers. Alternatively, you could order afternoon tea from EP Caterers to be delivered to your door, or some gourmet delicacies from France with Mange Tout. Ooh la la.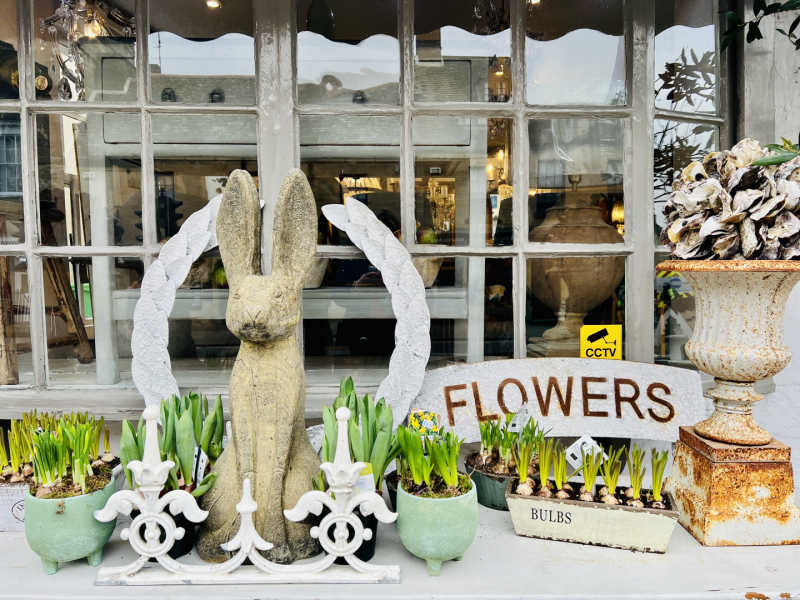 We really do have so much to offer and unfortunately cannot mention them all, you'll simply have to visit and explore for yourself. Our mix of essential and unique shops and businesses work collaboratively in helping make Woodstock your new favourite place to visit or stay.
This article has been brought to you by Wake up to Woodstock, a non-profit association of local businesses, with a mission to attract visitors to the market town of Woodstock, Oxfordshire, UK, the home of Blenheim Palace.
The Hello Spring, Hello Woodstock campaign has been gratefully funded by West Oxfordshire District Council, The European Union Regional Development Fund and HM Government to support the safe return to high streets and help build back better from the pandemic.