There is one American garden designer who started creating a truly inspirational garden in 1907, that is still of relevance to many modern-day gardeners and designers, with the garden he created over 100 years ago visited by 170,000 people per year on average.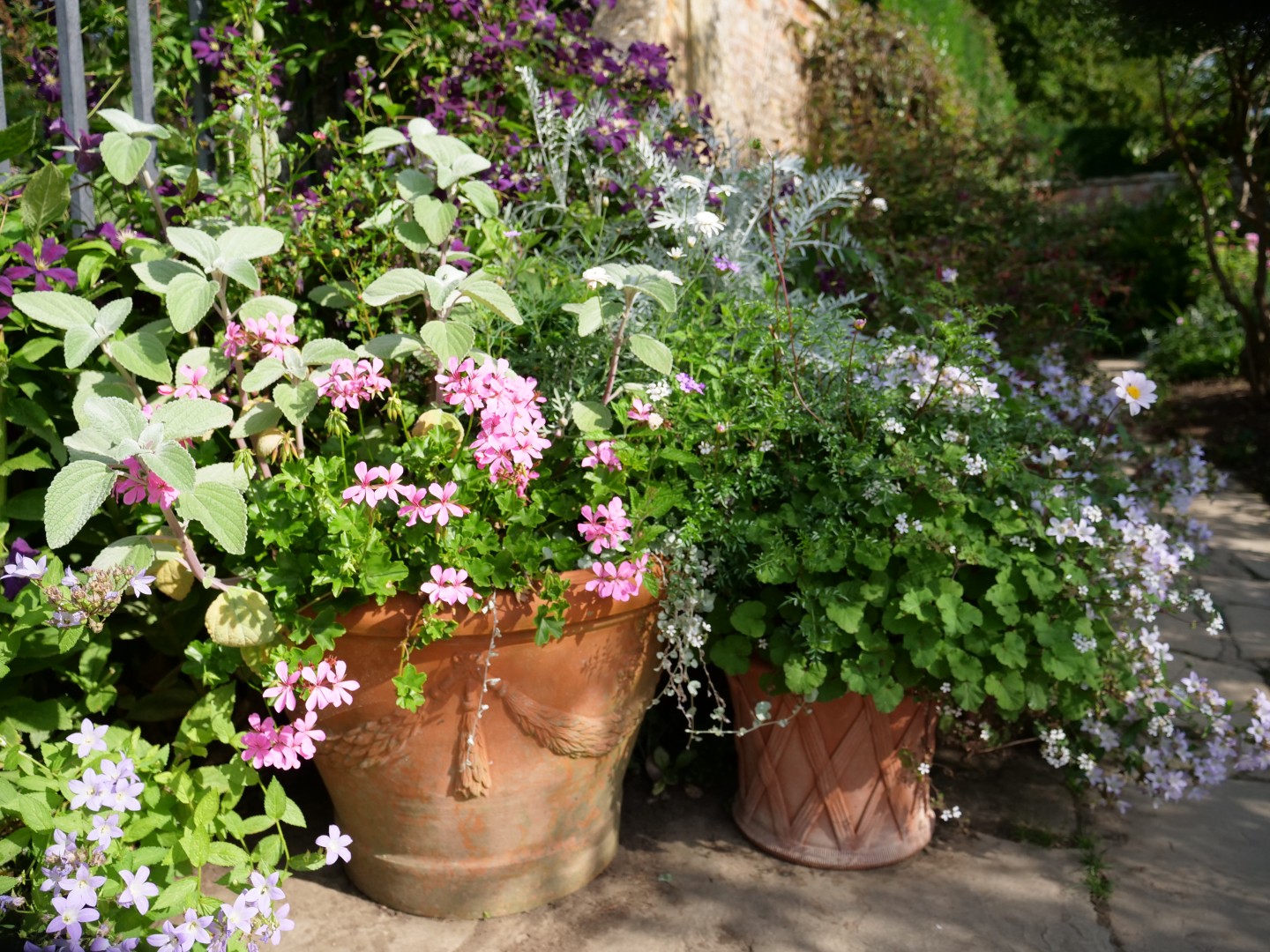 Hidcote Manor, located in the small hamlet of Hidcote Bartrim, just 2.75 miles from Chipping Campden in the heart of the Cotswolds, was the home of Lawrence Waterbury Johnston and his mother Mrs Gertrude Winthrop from 1907 until Johnston handed over the property and gardens to the National Trust in 1948. Without any formal horticultural training, Johnston spent 40 years creating a garden that became one of the best-known and most significant British Arts and Crafts inspired gardens. When he wanted to hand over the property to the National Trust, in order to retire to his property at Menton on the French Riviera, the National Trust and the Royal Horticultural Society created the Gardens Fund to save noteworthy gardens, Hidcote being the first to be cared for under this scheme.
When Johnston and his mother moved into Hidcote Manor in 1907, they had acquired a 'valuable freehold farm comprising 287 acres' sold with a 'very substantial and picturesque farmhouse' for the sum of £7,200. At that stage, the garden comprised of lawns with a large kitchen garden and provided 36-year-old Johnston (who had become a naturalised British citizen and followed a military career) with a blank canvas. He was already noted for his gardening abilities having been elected a Fellow of the RHS in 1904, and in 1911 he received an award of merit from the RHS for the Hidcote strain of Primula pulverulenta.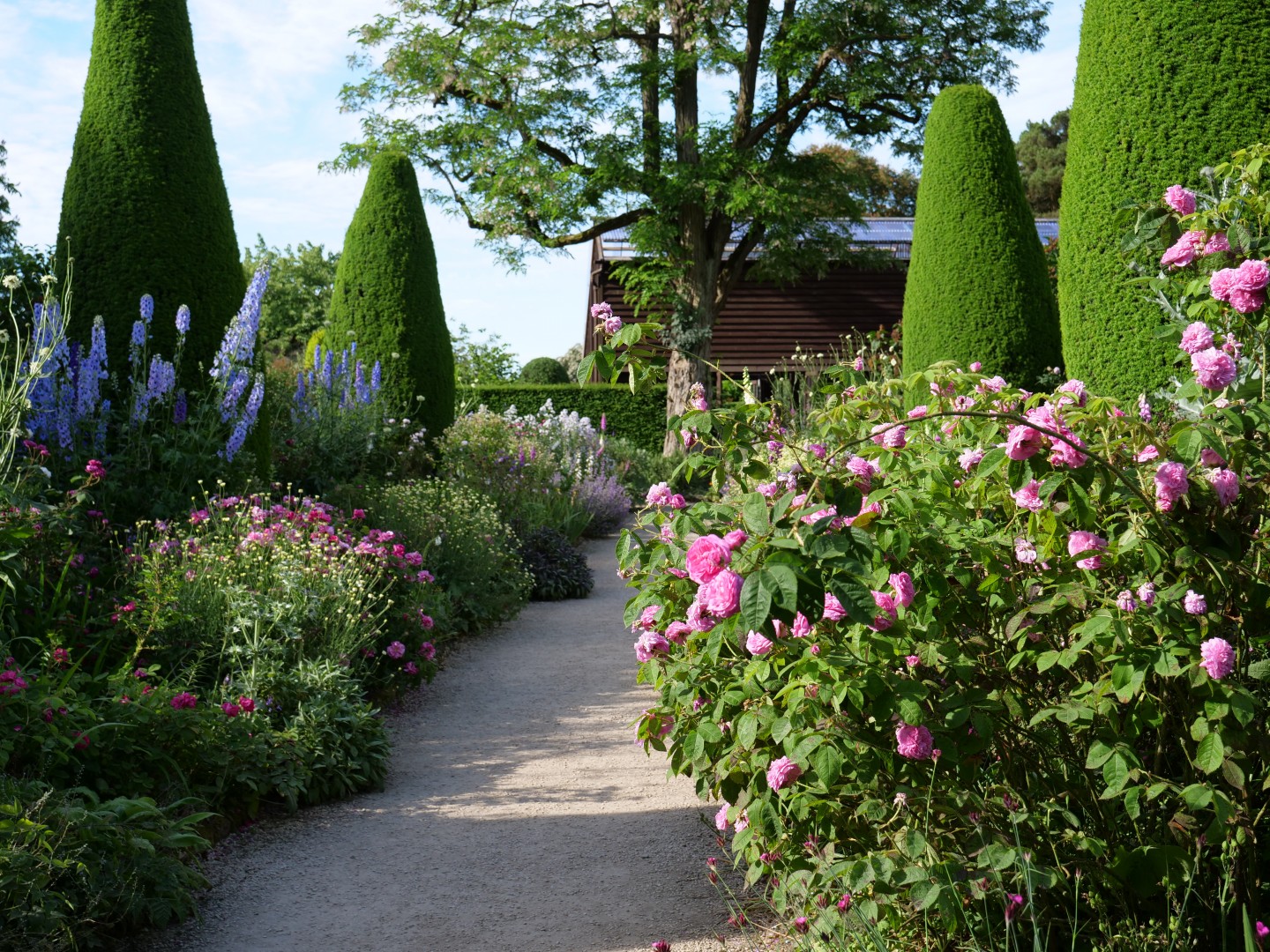 With only limited information relating to the development of the garden, it is possible that in the early stages of its redesign, Johnston's mother had the greatest influence. She certainly would have held the purse strings.
Inspired by the work of artists and garden designers Thomas Mawson, Alfred Parsons and Gertrude Jekyll, by 1914 Johnston had created the first stages of the garden's landscaping, creating a series of 'garden rooms'. Initially the garden rooms followed the Arts and Crafts cottagey quality: old-fashioned flowers, topiary, natural materials. Some years later, as he developed the second stage of the garden, Johnston became influenced by the design of the gardens in France and Italy which had firm architectural lines. All the rooms contained a wide variety of plants, some of which he had brought back from plant hunting expeditions such as the one he went on in 1927 following the death of his mother the previous year. Spending four months, he travelled to South Africa, bringing back a wide selection of plants. The following year, he went to Kenya from where he brought back a large-flower hypericum from Mount Kilimanjaro – possibly the one now known as Hypericum 'Hidcote'. By the late 1920s, Johnston had completed the final phase of the garden.
He had to work with the slightly peculiar lie of the land. Having carefully planned the areas in which to contain the plants, Johnston judiciously selected rare trees, shrubs and perennials to create carefully planned planting schemes. There are several plants which are widely used in modern-day gardens that have links with Hidcote: Lavandula angustifolia 'Hidcote' and Penstemon 'Hidcote Pink' to name but two.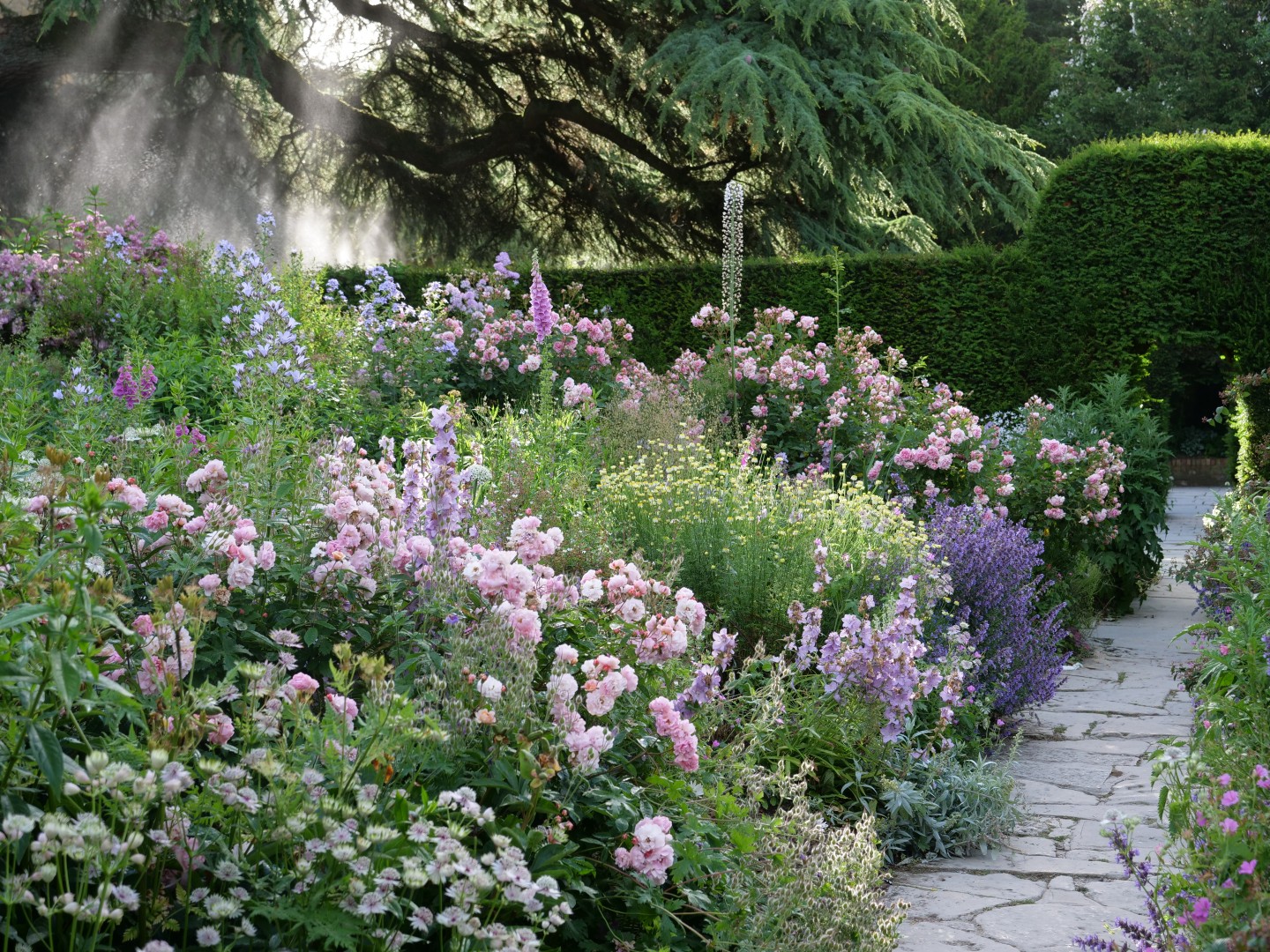 Each of Hidcote's outdoor rooms had different themes and characteristics; he separated the gardens using box hedges, hornbeam, yew and Cotswold stone walls. He recognised the benefit of linking some of the rooms to create vistas, he furnished others using topiary. He used water, building ponds and fountains. In 1919 Gertrude purchased additional land, enabling the garden to be extended. By the 1920s he had created 10 acres of gardens, employing about ten full-time gardeners.
In total there are 28 garden rooms for visitors to enjoy at Hidcote. Over the years, the National Trust has worked hard to maintain the gardens as created by Johnston. When it comes to planting at Hidcote, they are not however necessarily restricted to varieties of plants that would have been available in his day.
Today, Hidcote's head gardener, Lottie Allen, who heads up a team of 11 permanent gardeners and dedicated volunteers, faces many challenges associated with creating a beautiful garden that will attract visitors each year.
"The challenges are many and varied, from working around inclement weather and busy visitor numbers each day, to managing the size and scale of plants and the longer-term evidence of a changing climate where stressed plants are more susceptible to pests and diseases. On a personal note, my challenge will always be finding a balance between the strategic planning of the garden's future and being outside, getting my hands dirty!
"Hidcote is the product of one man's horticultural genius. Johnston spent his life designing Hidcote (and later Serre de la Madone, France) and wasn't afraid to experiment, change designs, or not conform to current planting fashions. In July 2019 we commissioned a Conservation Management Plan which is helping to identify Johnston's intention through old photos and records from Johnston's visiting horticultural friends in Hidcote's heyday. No garden could be preserved in aspic; the joy of a garden is how it evolves from season to season and year to year. At Hidcote, Johnston was continually improving the planting, perhaps even from day to day, and as skilled gardeners, our mission will be to use Johnston's planting philosophy and structure of the garden to showcase the best plant varieties and develop a garden that plays on all our senses."
Having only started to work at Hidcote in September 2019, Lottie is "keen to spend a year getting to know the garden and how the seasons unfold. There are lots of tasks already on my to-do list and once I have the facts as well as the Conservation Management Plan to hand, I will prioritise our approach for the next five to ten years. It's an exciting time for Hidcote and I'm looking forward to what happens next. I love the variety of my job; every day is different, and everyone is passionate about working for the National Trust and what it represents. The balance of providing access to the garden whilst also conserving its integrity is my key motivation. Each day is pretty rewarding – whether it is a day spent with ear defenders on and a hedge cutter running, or a meeting with colleagues to evaluate events in the garden and what we might plan next.
Hidcote has plans to hold an exhibition with Kaffe Fassett in the autumn of 2020, a health and wellbeing exhibition and programme and some great events involving their garden team.
At the time of writing, and in line with government guidance, National Trust is starting to reopen a small number of gardens and parklands in England and Northern Ireland through advanced booking. Check nationaltrust.org.uk/hidcote for the latest news.