Colour is without doubt one of the most powerful design tools. At an architectural level, it can define and link spaces, accentuating interesting details in your home. It can fool the eye and mind, making areas appear more open and airy, or cosy and intimate. Colour can also be highly emotive, creating and building a room's mood and atmosphere. It can be sophisticated, uplifting, muted or vibrant.
Experimenting with colour does not necessarily mean a complete makeover for your home. There are small and creative ways in which colour can be used to freshen its feel. Read on to discover the most effective ways to breathe life into your interiors with just a splash of new colour.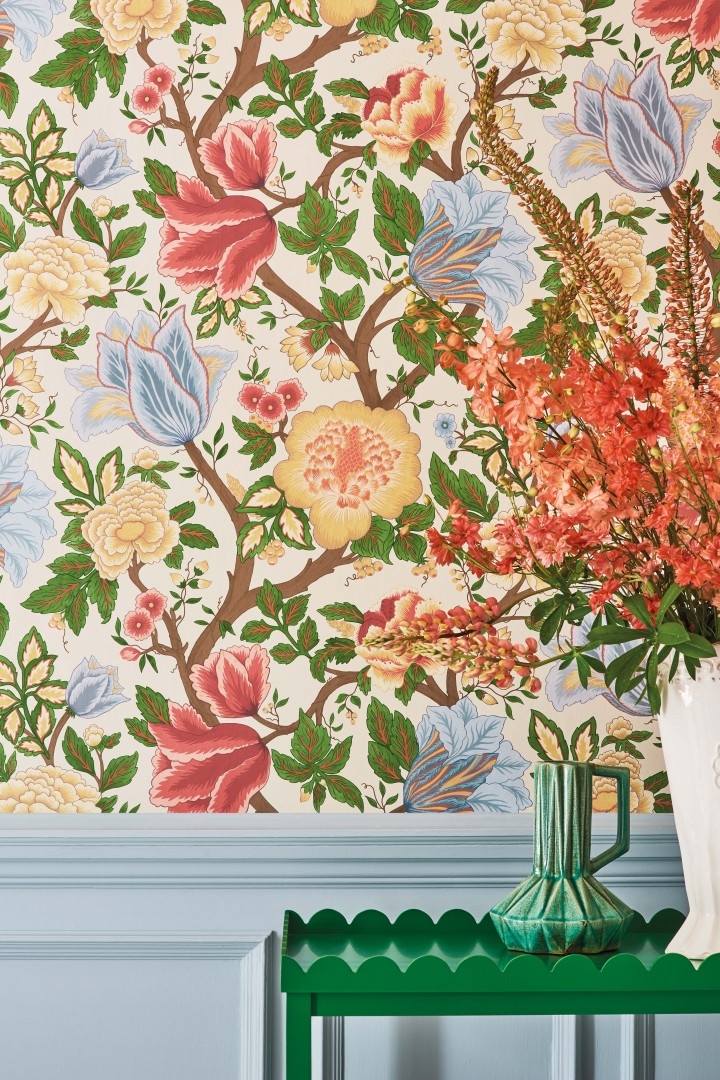 Picture courtesy of Cole & Son
Cole & Son's Midsummer Bloom wallpaper depicts abundant summer flowers in full bloom, perfect for a hallway entrance or stairway, to create a warm and happy welcome.
A WARM WELCOME
Hallways, stairways, and landings should be a design priority, but are often neglected and little more than a decorative afterthought. They provide your home's first impression and should be central to the rest of its design, a chance to set its tone and add personality to it. Adding a splash of colour to your hallway or entrance room walls with wallpaper or a coat of paint is a great way to make a personal statement and greeting.
The key to creating that 'wow' first impression is to be brave with colour combinations. Opt for bright colours mixed with pretty pastels and vibrant tropical designs, to create a dramatic effect.
Wallpaper is a great way to transform your home for this season. Choose bold, large-scale prints to add interest to your hallway or entrance lobby. And a deep, vivid, unexpected colour on one wall of your living room, against a uniform palette of grey or stone, will change its mood entirely.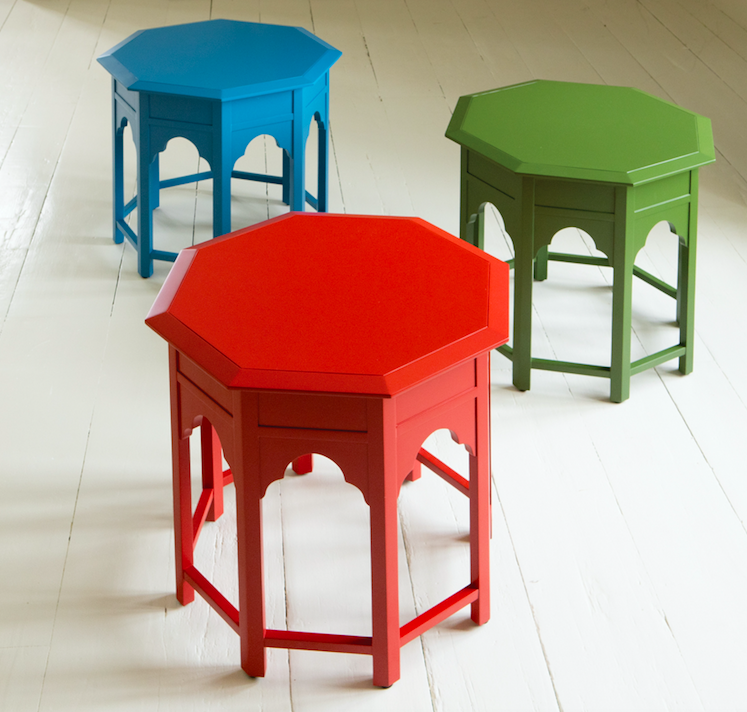 Picture courtesy of William Yeoward
These fabulous Tanjina occasional tables are Inspired by one of William Yeoward's personal pieces. Made of solid oak, they come in a selection of finishes. A stylish and very substantial piece of furniture.
LET YOUR FURNITURE SING
Colourful occasional furniture undoubtedly grabs attention when walking into a room and is a great way to add colour with a single purchase. Look for shades that complement your space rather than those which might blend. Colours a few tones lighter or darker than your room's paintwork will make a subtle, eye-catching addition without dominating the space.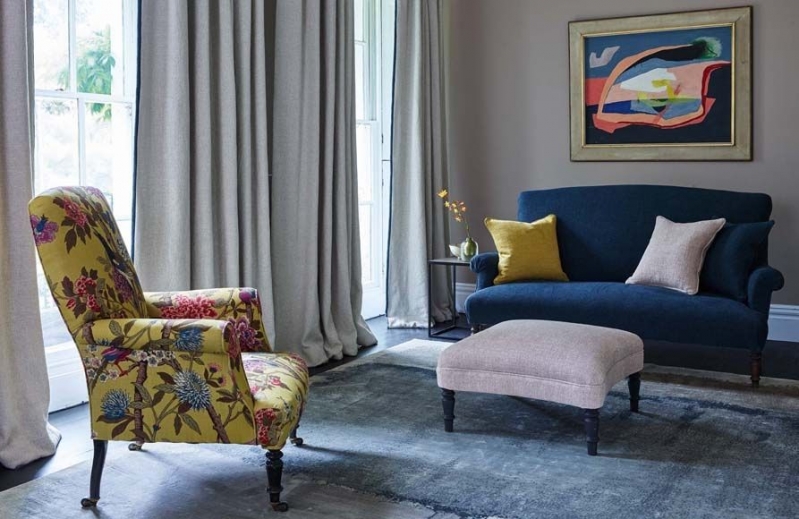 Picture courtesy of GP&J Baker
PLAY WITH PATTERN
Patterned fabrics are still a favourite way to make a statement on upholstered furniture. Bold, striking and eclectic patterns are perfect for those who want their décor to stand out and to add personality to their interiors. Having a strong pattern on your upholstery does not mean that you should not have pattern elsewhere in the same room. Vary the scale and type of pattern for the best effect, making sure each choice has one colour in common.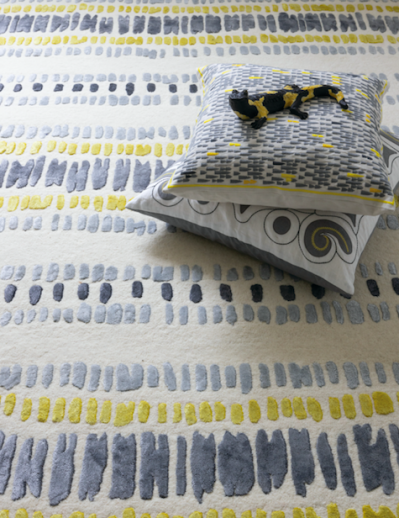 Picture courtesy of William Yeoward
MAKE A STATEMENT WITH RUGS
Rugs, too, are a great way to introduce colour into a room. They can be a simple way to update your floors and interiors and bring a scheme together into a balanced setting, making it feel both welcoming and complete.
It's an important decision, as the colour of your rug can set the style for the entire room. if you already have furniture, consider how different colours will work with your existing items. A rug with neutral tones or a smaller number of colours can often work best in rooms that already have many colours and patterns. Rugs can either stand out or blend in, so think carefully about the effect you wish to create.
If your furniture and walls are in solid colours, a patterned rug can bring your room to life. And a solid-coloured rug can have a grounding, calming effect if you have pattern on your furniture. It is simply a question of balance.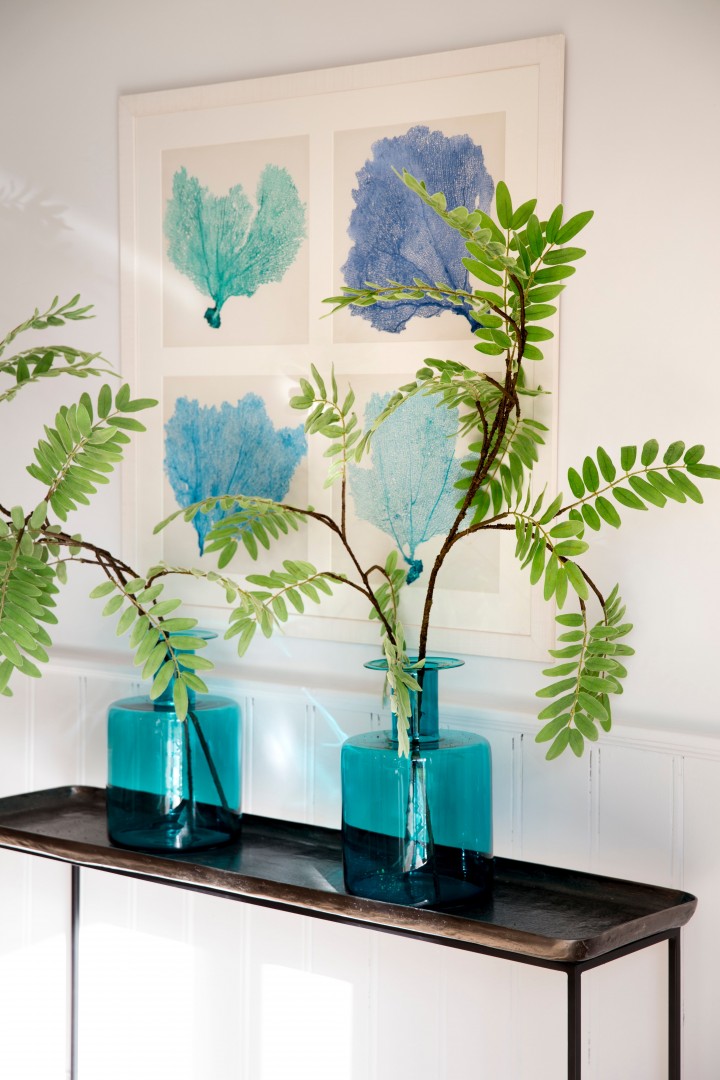 ARTISTIC INSPIRATION
Drawing inspiration for both colour and mood from a piece of art can provide a great starting point in the development of a room's colour palette. Your artwork can be the backdrop to everything else in the room, with the colours accentuating your chosen furniture and accessories.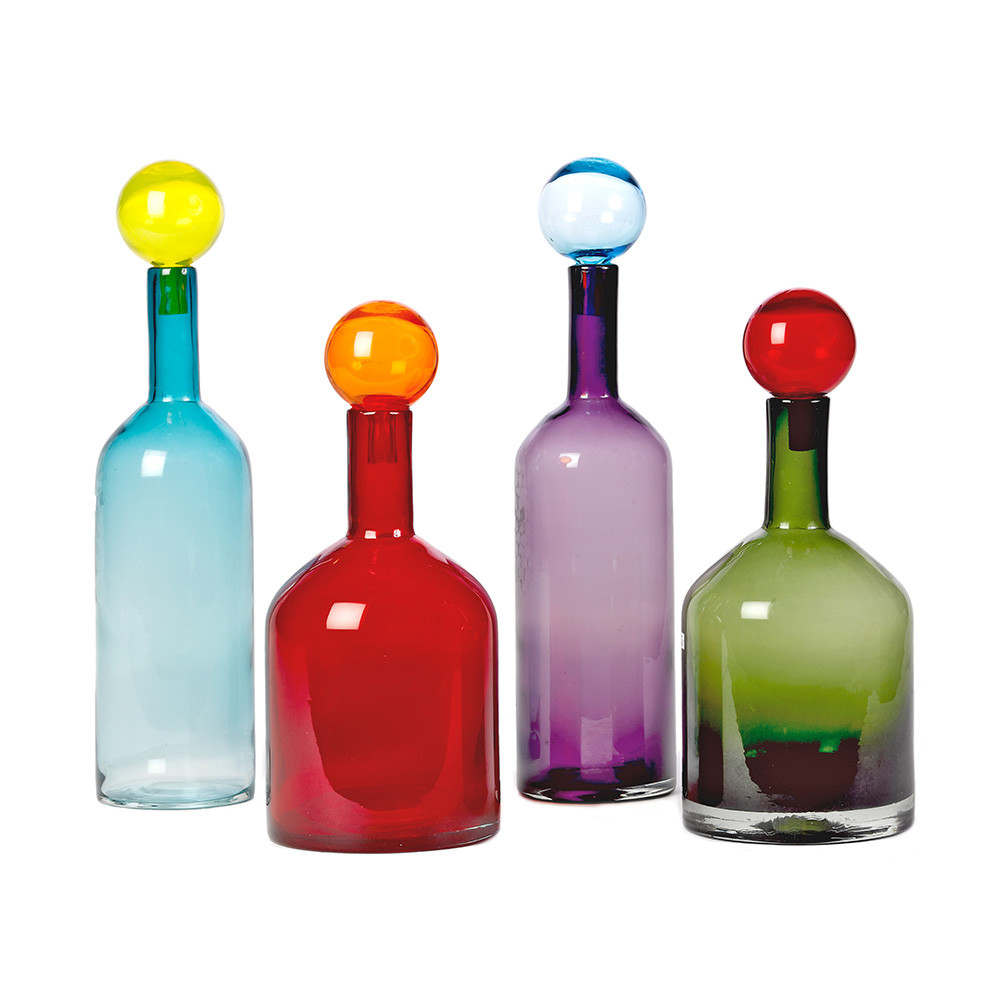 THE FINISHING TOUCHES
Whether it's colourful glassware, beautiful ceramics, or other objects which may feel appropriate, collections of different types are a pleasure to display and add personality and character to an interior. Grouping similarly coloured materials or shapes is an art in itself. They will add depth and interest to a home, creating all-important focal points and providing unique and stylish results.
Top tips:
Trends come and go. For a scheme that will stand the test of time, be true to your tastes, follow your intuition and go with what you love.
If you see a style you like, dabble in it with accessories and soft furnishings that can easily be changed.

Create a mood board with samples roughly proportionate to their likely use in the room, to see how they work together.

Finally, the way in which you personalise your space makes it unique, exciting, warm and welcoming. Make rooms fun, even eccentric if that's your style... and don't take things too seriously!