It's the Love issue of OX and so what to write about in the beauty pages in this month of passionate devotion? Sephora. My feelings for this store are way beyond the usual fondness I may feel on passing a favourite charity shop, the buzz of a trip to Selfridges, or happily noting that there's an M&S at the train station.
Back in the noughties I dimly remember the old Sephora store in Bluewater but for 17 long years the pleasures of Sephora have not been available to us in the UK. During this long period of deprivation, periodic rumours of its return were whispered in various online beauty forums and finally – after a very long wait – last October Sephora made a triumphant relaunch as an online store with the promise of a physical shop opening in London this Spring. Hopefully, more will follow; Westgate needs one, for sure.
Sephora is a name that has been spoken of in reverent tones in my home, it is my equivalent of Manchester City being on the telly: it has priority over normal family life. For the past few years, hunting out the local Sephora has marked each foreign trip I've been lucky enough to take. In 2014 on a stay in New York to meet a previously unknown member of my birth family, heading to Sephora provided a gentle, stress-free way of getting to know each other: think along the lines of the benefits of side-by-side conversations as opposed to direct eye contact. Sometimes it helps when the focus is elsewhere. We did the slow trawl through the aisles, noting which brands were new to us, which merited further investigation and which 'could be bought elsewhere' and were therefore disregarded. We found our common ground.
The range is extensive and impressive, and happily this is also true of the online shopping experience. Sephora has the luxe of a department store or specialist emporium displayed alongside the more day-to-day delights of a typical drugstore. Niche and normal in perfect harmony as all the best beauty should be. Discoverable brands include Tarte Cosmetics, Vegamour, Pat McGrath Labs, Makeup By Mario, Glow Recipe and the excellent Rare Beauty by Selena Gomez. Plus, there's also their own collection of excellent skincare, toiletries and make up.
Can I mention a trip Prague in 2019 in which my 80 something year old mother was introduced to its enchantments? – "It's art, mum. Just not as you've known it". She had to agree. I've Sephora'd my way around Europe: like McDonalds they're all kinda the same and kinda different. Last year's trip to a seaside town near Lisbon was during the extreme heatwave, so schlepping around the capital didn't hold the usual appeal. We decided to focus rather than drift, my husband, daughter, and I each choosing one must-see. Sephora made that list. Am I sounding a little obsessed? There's just something about the sheer abundance of gleaming and glittering bottles and jars, laid out in well-lit, spacious aisles; the cuteness, the quality, the fancies, the subtle luxury contrasting with bright colours and neon flashes – all ready and waiting for me. Sephora is a treat shop. It's not somewhere which (strictly speaking) answers a need, it's there to tempt and beguile with smiling staff piling samples in along with your purchases, before handing over that iconic monochrome striped bag.
Top Three Sephora Own Brand Best Buys
Size Up Mascara: I picked this up last summer and it is everything I love and need in a mascara. Full, fat lashes with minimal panda-isation at the end of the day. Thank the Sephora gods that I can now replace it online. £12.00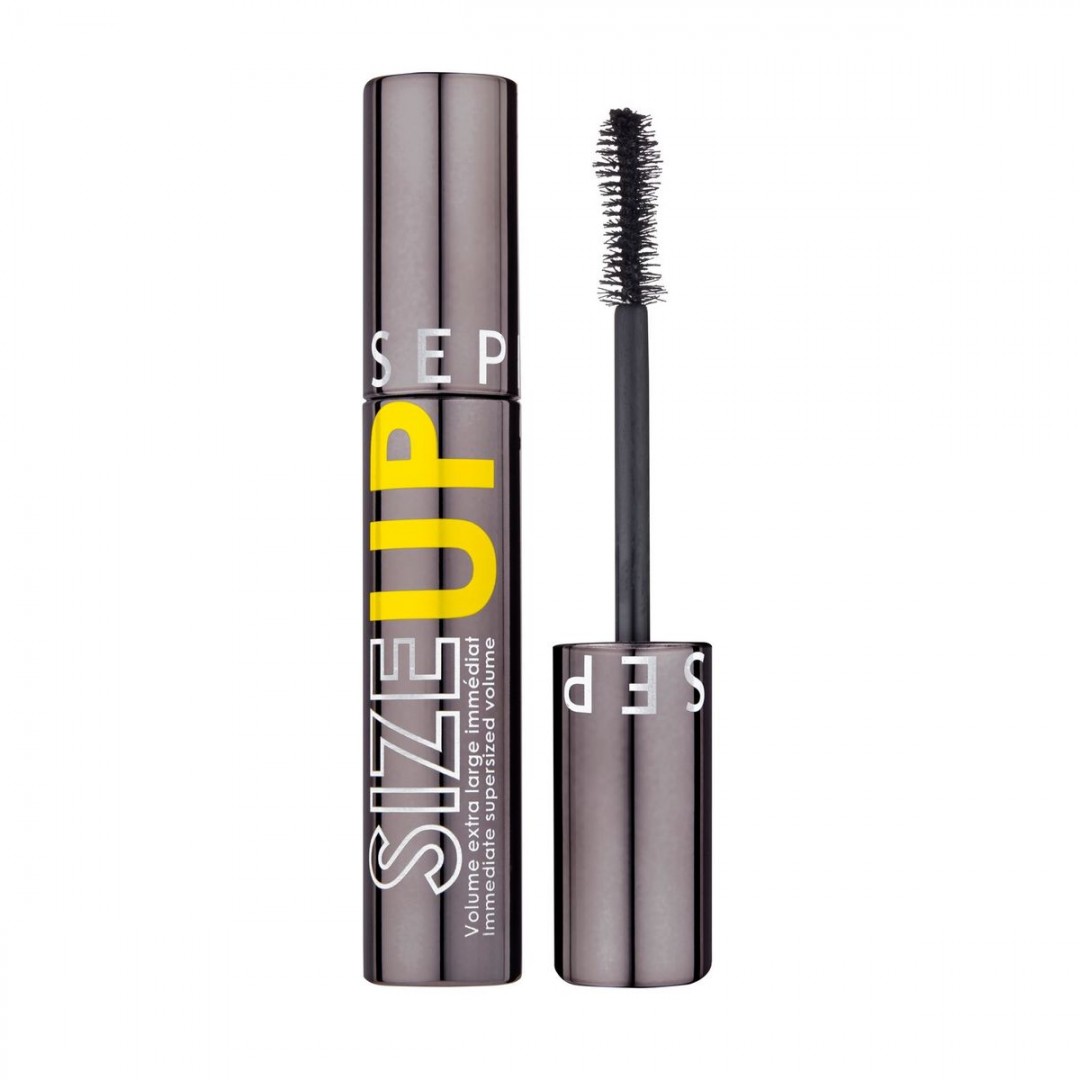 All Day Hydrator: Light enough to use as a primer, this is a gentle, unscented, weightless cream with heavy hit of hydrating hyaluronic acid coupled with Vitamin E. £14.99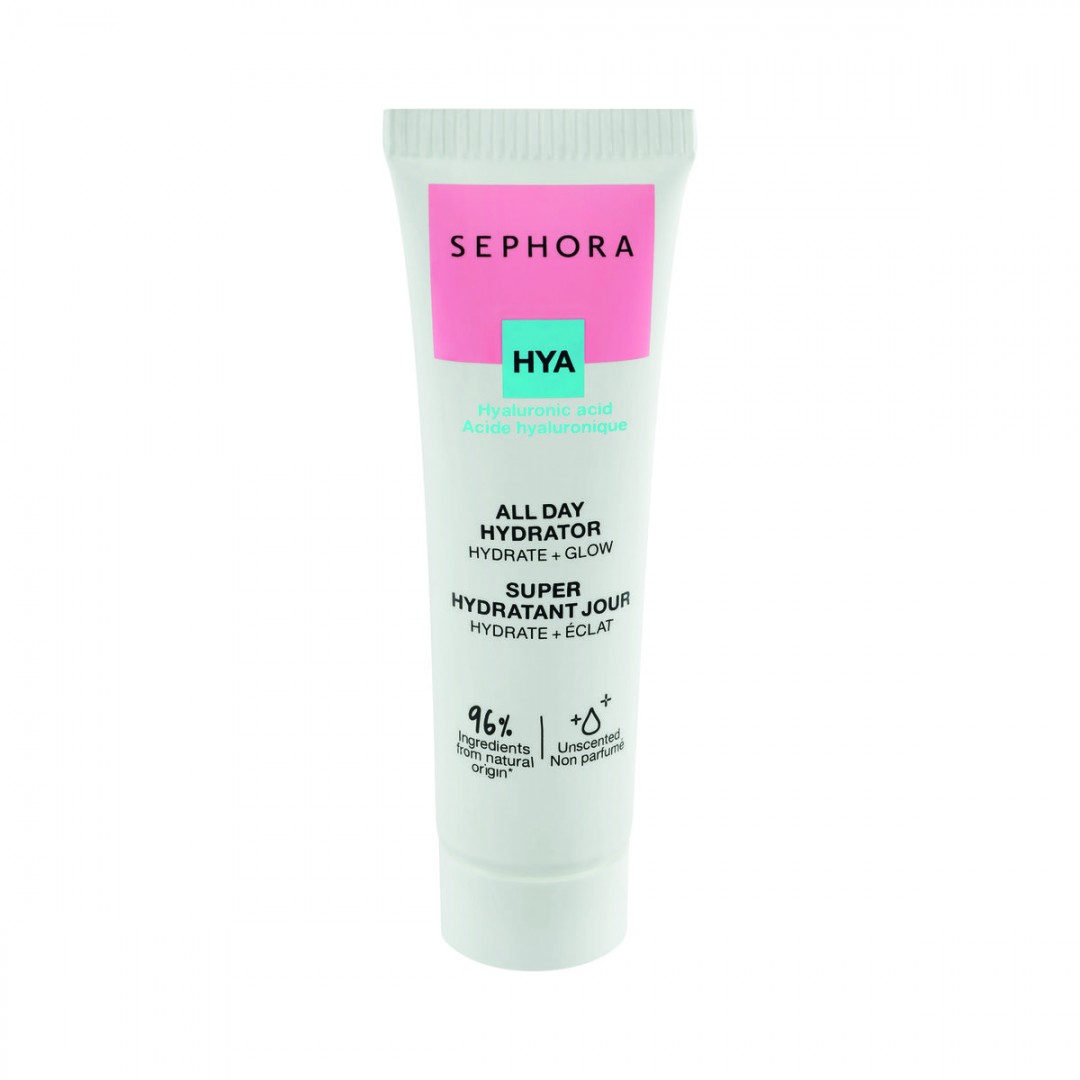 Rouge Satin Lipstick: There is an extensive range of lipsticks, balms, glosses, stains and more from Sephora's own makeup collection. Their Rouge Satin lipstick is a good as anything three times the price. £13.99