Welcome to KQresins. We are an independent producer of unique bespoke furniture, such as our one-of-a-kind river tables. Our love for river tables comes from their ability to style a space in any home, from that warm cottage feeling to the most modern apartments, these tables are a real talking point for any room.
We create beautiful works of art using the highest-quality materials from our UK-based supplier for the resin, and a local highly reputable timber mill for the wood. The process all starts when a customer contacts us with a vision. We can then collect measurements and discuss options of style, and – using our knowledge and experience – guide the customer all the way through the process.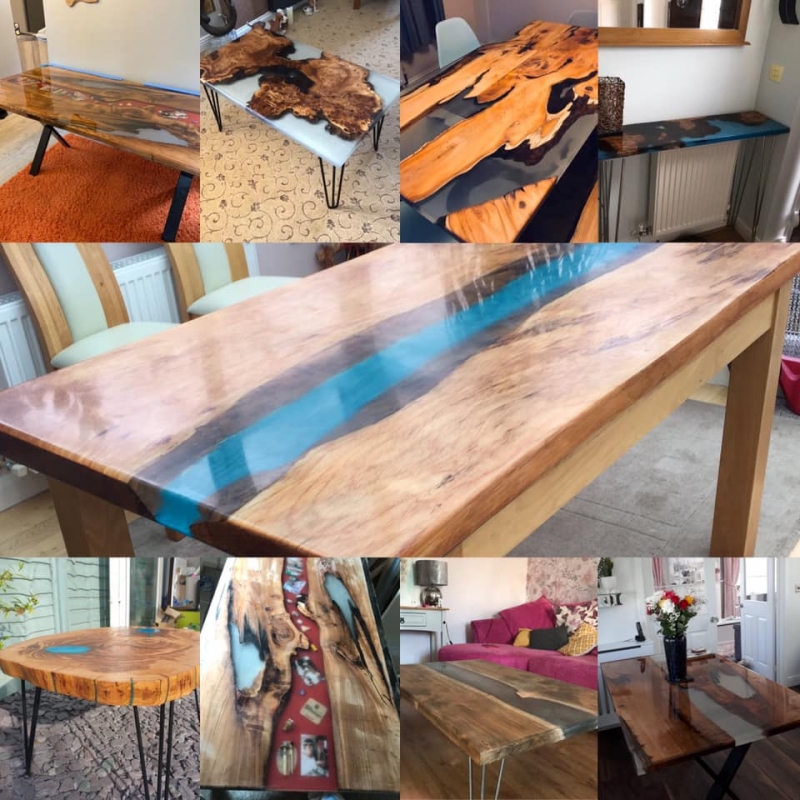 Other helpful information at this point is the resin colour choice, and legs. We can use a fabricator to custom make your legs and can provide a free fitting service however if you prefer to purchase the legs online to meet your budget that's fine. Once we've collected all these details, we will provide a quote. If you're working to a specific budget that's not a problem; we pride ourselves on being able to deliver exactly what the customer wants. Once the quote is accepted, it's at this point in the story of your river table where things really start getting exciting.
A lot of our work has sentimental value. We made a truly unique table for one customer who came to us after losing their husband. They wanted a table for the whole family to sit around, enjoy and reflect on all of the lovely things that reminded them of their important person. We have also produced a piece that was a real one-off for some newlyweds, incorporating cork, wedding memorabilia and photos. We're more than happy to bring any customer's wishes and inspiration, to life. Working closely to select the right wood to complement the purpose and setting and ensuring our attention to detail is paramount. If you're looking for something unique and unusual, we can provide that focal 'talking point' for your home.
From small projects to large, we will undertake any challenge you may have – from chopping boards to toilet seats – anything is possible.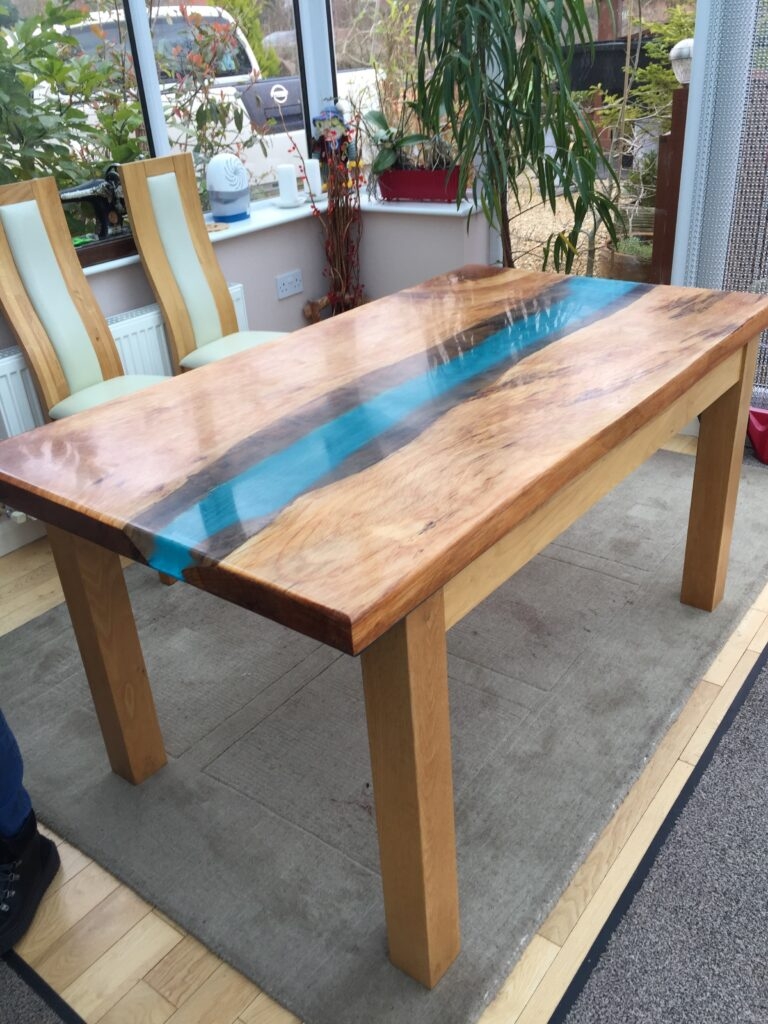 We understand that choosing the design for a custom-made piece of furniture can be quite daunting. We'll be there with you every step of the way. With your vision coupled with our expertise, we will make the whole process something you will not only enjoy but will really feel a part of bringing your piece of furniture to life.
It's our dream here at KQresins to guide our customers towards their dream piece of furniture, making dull spaces beautiful.