The Grade 1 listed 13th century Lacock Abbey – situated close to the picturesque village of Lacock, south of Chippenham in Wiltshire – was once home to the English chemist, linguist, archaeologist, and pioneer photographer, William Henry Fox Talbot. Best known for his development of an early photographic process known as 'calotype', Fox Talbot pioneered the use of a photographic negative from which multiple prints could be made.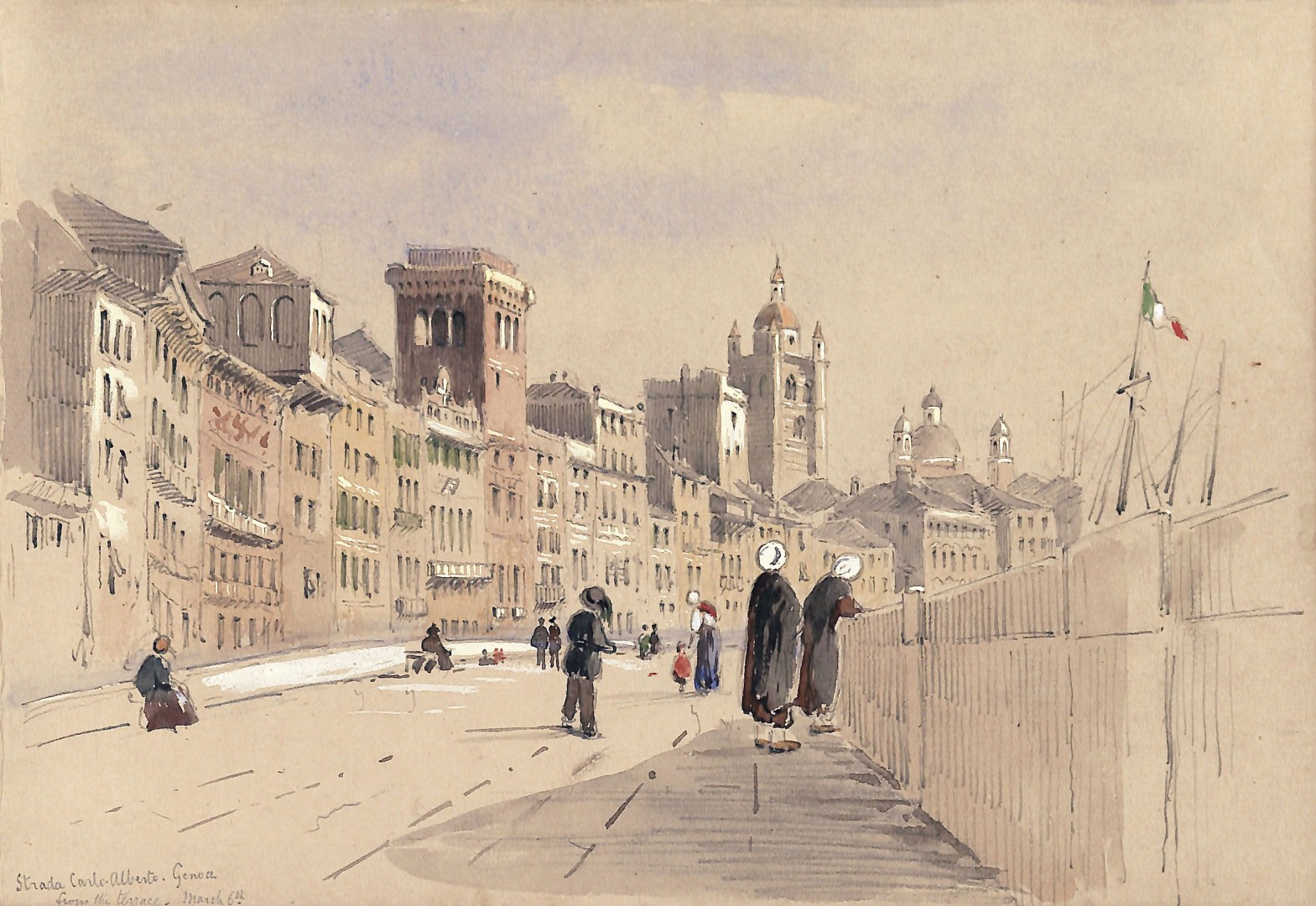 His interest in photography was however brought about due to his failings as an artist. When, in 1833, he was on honeymoon at Lake Como in Italy with his wife Constance, he was unable to draw the view despite using a Camera Lucida to project the image onto the paper. As both his wife and other family members who had joined them were all talented artists, Talbot was left feeling totally inadequate. He wrote later that: "I found that the faithless pencil had only left traces on the paper melancholy to behold" and he wondered if it would be possible to have natural images print durably onto the paper.
  It took Talbot just two years to develop a way of capturing the image of a window at his family home at Lacock Abbey which allowed him to produce multiple copies from each negative. Between 1844 and 1846, he published six instalments of 'The Pencil of Nature'; this was the first book using photographic illustrations, documenting the beginning of photography through studies of art objects and architecture. By 1851, Talbot was able to take instantaneous photographs and he went on to patent his 'photolyphic engraving' which was a method of using printable steel plates and muslin screens, achieving quality photographic mid-tones on printing plates.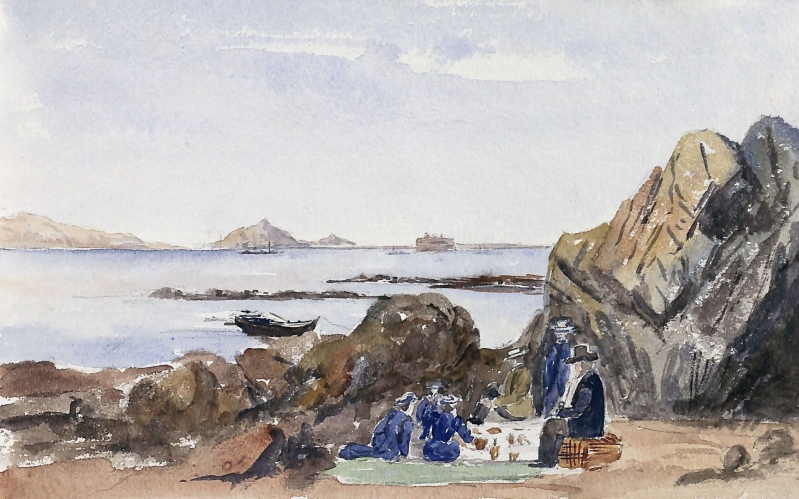 Lacock Abbey and village were donated by Matilda Talbot, (William Henry Fox Talbot's granddaughter) to the National Trust in 1944. Today, the Abbey is home to the Fox Talbot Museum, devoted to his pioneering work in the photographic field. The village of Lacock, which has retained its period charm, the buildings untouched by modern alterations, is a favourite film location for both TV dramas such as 'Downton Abbey' and films including 'Harry Potter and the Half-Blood Prince'.
  Talbot's early experiments, including the world's oldest surviving photographic negative, are in the collection at Lacock Abbey along with his family's watercolours which inspired his dedication to photography.
  Up until now, a collection of nearly 1,000 of the Fox Talbot family's watercolour paintings and preparatory sketches, which were acquired by the National Trust some ten years ago, have not been able to be put on display for the public's enjoyment due to their fragility and light sensitivity. However, thanks to a partnership with The Watercolour World and the National Trust, during 2020 the collection has been scanned, catalogued, and made available online for anybody to explore for the first time. The National Trust are hoping that by making the collection available for study, some of the paintings that the family had sold to raise money for local charities will be re-discovered.
  Sonia Jones, the Lacock Abbey House and Collections Manager said: "We acquired the collection together with books, furniture and other items from the family but because the watercolours are so fragile and extremely sensitive to light, they are difficult to display well and safely. So, they have, sadly, spent the last ten years locked away in storage."
  "It has only been recently that we have had the chance to work through them and see what is in the collection properly – particularly during the 2020 lockdown in March and April, which was when we realised the full importance of what we had in the collection, both in terms of quality and variety of subject, but also how they had captured views of a pre-industrial world."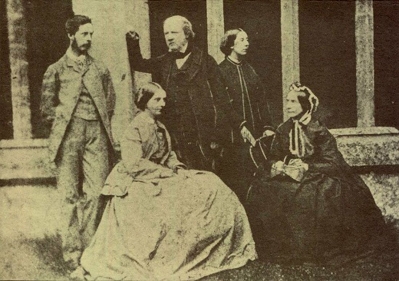 The collection mostly consists of works by Constance Fox Talbot and her children, Charles, Ela Theresa, Rosamond Constance, and Matilda Caroline, but there are works by other artists, mostly those the family met on their travels who swapped pictures with them. Rosamond and Matilda were the most enthusiastic artists, and Rosamond probably the most talented. They were all good amateur artists, except for Henry.
 Sonia added: "Some of the paintings even have prices on them, a legacy of when they were exhibited and put up for sale to raise money to support Alms Houses in Wiltshire. Being able to see the collection properly for the first time is quite special since previously they have only been seen by the family. One advantage of the watercolours having been stored away from daylight all this time is that the colours haven't faded at all and are still true. Lacock has one of the largest collections in the National Trust but I was particularly keen to take the opportunity to make this less well-known element more available to everybody without putting the fragile watercolours at risk."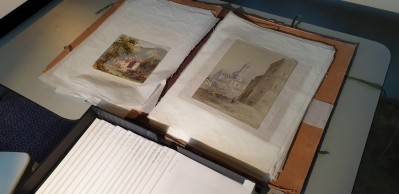 The Watercolour World is a UK charity that is creating a free online database of documentary watercolours painted before 1900. The database allows the collection to be explored on a world map, or by topics and brings together watercolours from multiple collections in one place. 
 To view the Lacock watercolour collection visit  watercolourworld.org  and for further information on Lacock Abbey visit  nationaltrust.org.uk/lacock-abbey-fox-talbot-museum-and-village.
Images © National Trust