The Concierge Medical Business and Young Entrepreneur Awards returned this year bigger and better for the 2021 event after being cancelled last year due to COVID. Held at the Cotswold House Hotel and Spa in Chipping Campden on Tuesday 23rd November and brilliantly compared by Loyd Grossman MBE, author, journalist, and TV presenter who brought down the house with his charm and quick wit.
The Chipping Campden Business Forum's annual event sponsored by Concierge Medical Practice has seen a tenfold growth in entrants in its returning year due to several changes made to the awards this year to further engage the community including being able to nominate others for the awards and welcoming a celebrity host for the first time.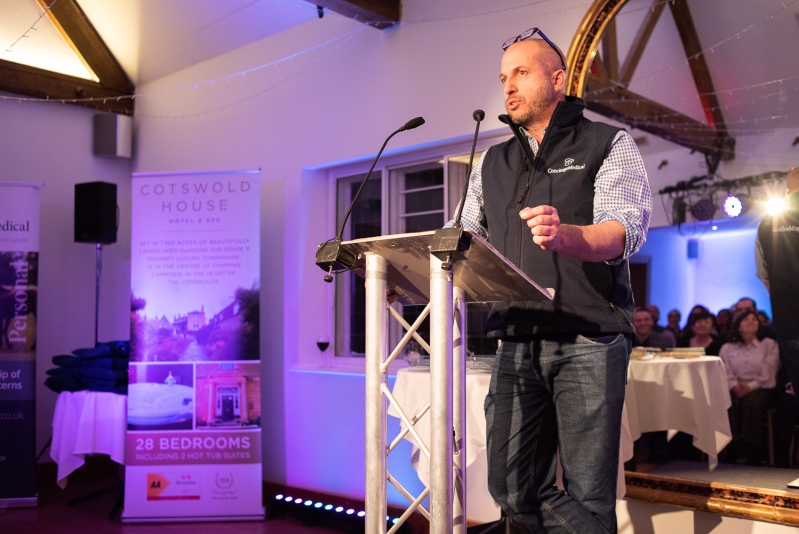 Concierge Medical has been the headline sponsor of the annual events since 2017 and continues to support the event post covid with a three-year sponsorship deal. Simon Gillson, Medical Director opened the event with a speech referencing the resilience, diversification, passion and hard work businesses and organisations have had to demonstrate over the pandemic to survive and thrive. Simon adds, "We are proud to be headline sponsor of the awards that champion Cotswolds communities and businesses for their dedication and achievements. As a small, fast-growing business we understand the value and impact on business growth that entering and winning awards can have."
The Awards are unique in their long-standing commitment to young entrepreneurs offering a platform for Chipping Campden School's business enterprise scheme for secondary and Sixth form students. James Slattery, Chipping Campden School's Head of Work-Related Learning provided an engaging and enthusiastic overview of the student nominations before The Campden BRI Young Entrepreneurs Awards 2021 winners were announced to be Brooke Rossney, Gracie King, Abigail Browning, Ceira Townsend.
Chipping Campden Business Forum Director and Co-Founder of the Awards, Nick West, explains: "The awards are the perfect opportunity to celebrate the 2021 nominees and winners after such a challenging year for businesses. We are passionate about creating and nurturing our business and entrepreneurial talent and this starts by showcasing the great work they do."
Congratulations to the winners of each category:
The Campden Business Forum Consumer Business of the Year Award
WINNER: Campden Beauty
The Weston Industrial Estate B2B of the Year Award
WINNER: Shire Marketing Group
The Cotswold House Hotel and Spa Excellence in Service Award
WINNER: Jackson Stops
The Chipping Campden School Community Award
WINNER: Co-op Food, Chipping Campden
The Cluer HR Team of the Year Award
WINNER: Campden Home Nursing
The itecopeople Environment and Sustainability Award
WINNER: Vital Spark
The Robert Welch Ambassador Award
WINNER: Paul Dixon, Mill House Care Home
The Campden BRI Young Entrepreneurs Awards
WINNERS: Brooke Rossney, Gracie King, Abigail Browning, Ceira Townsend
Concierge Medical, founded in 2013, is a private general practice providing continuity of care for its members across the Cotswolds and surrounding areas. The growing business offers accessibility to doctors through its personal home visiting doctor service and 24/7 telephone advice line with experienced GP's. Providing an assured, reliable, and discreet service to its members in a rural landscape where often access to healthcare can be a challenge.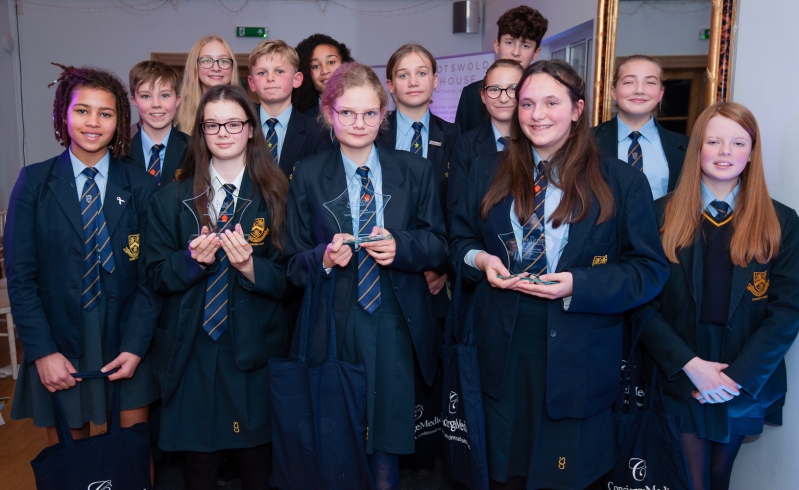 To find out more about Concierge Medical visit www.conciergemedical.co.uk
For more information about the awards and images visit: https://www.chippingcampden.com/awards