Homes on a new development in the small, quaint village of Grove are now available for purchase. The development has received an Outstanding rating by Built for Life, an award which is only given to a handful of sites in the country and recognises the development's potential to flourish as a new community.
Offering beautiful, uninterrupted views across Oxfordshire and only 10 minutes drive from Wantage, Letcombe Gardens offers close proximity to local amenities with shops, restaurants, sports clubs, children's clubs and village pubs all on your doorstep, whilst maintaining a country feel with breath-taking walks and areas of natural interest nearby like the Millenium Stones in Ardington, White Horse Hill, The Ridgeway and Wayland's Smithy all a short drive away.
The development, built by David Wilson Homes includes properties from 1 to 5 bedrooms to suit all needs from first-time buyers, families upsizing or downsizing options for 'last-time buyers', with a focus on developing a community environment and well-built properties in an intelligently designed village.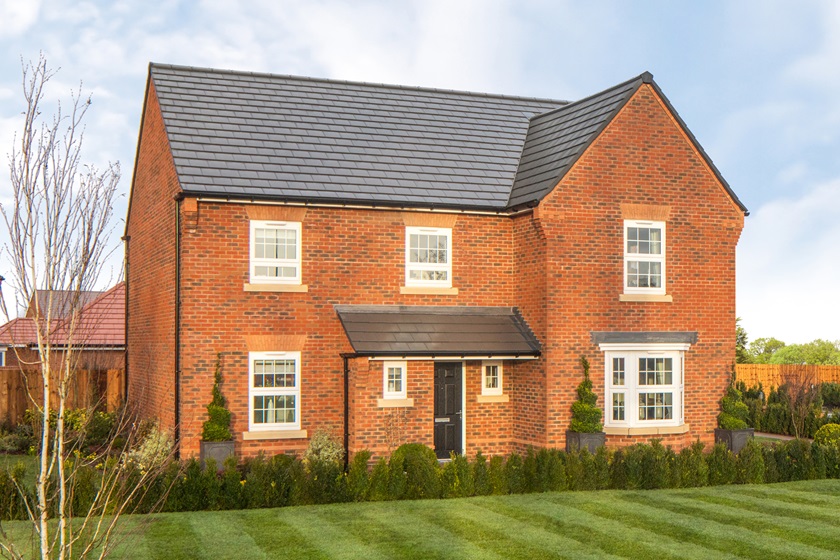 Additionally, buyers benefit from 2 "Help to Buy" options with either a Full Value Part Exchange or Mortgage Subsidy offer. With Full Value Part Exchange, David Wilson Homes will buy your current home at full market value, enabling buyers to bypass the dreaded chain and secure their chosen new home without the stress of selling their existing property.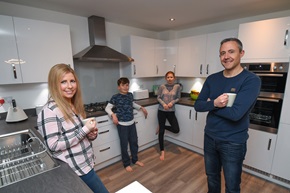 Nigel and Alex, who along with their 2 children recently upsized from their 3-bedroom semi to a 4-bedroom David Wilson Home said "Using the Part Exchange scheme took away all the hassle of selling our previous home and we avoided the risk losing out on the property we loved. Upsizing was certainly the next step for us."
Nigel continued: ""I just love coming home after work to see my family. Driving up to my home and then opening the door fills me with such pride."
The second option available to buyers is Mortgage subsidy, where David Wilson Homes will pay £500 towards your mortgage every month for two years, which adds up to a serious dent in your mortgage and a virtual payment holiday, whilst you settle in to your new home.
Why not drop in and see what the homes are like for yourself? The beautiful, 4-bedroom Cadleigh and 5-bedroom Manning homes are available for viewings by booking here: https://www.dwh.co.uk/new-homes
You can check out the different property options and find more information on the Letcombe Gardens 'OX Loves' page.