Oxford's own Annie Sloan – fine artist, paint-maker, colour expert, entrepreneur and author – has opened her archives for OX Homes. For this issue, Annie tells us more about using colour throughout our homes, combining her best-selling Chalk Paint™ with her extensive collection of Wall Paint.
The colour of your walls is the biggest, most impactful and important interiors decision you can make. It should also be one of the most fun! Colour is emotional, it's playful, and I want to help you to be confident with it. Get the right colour, and you'll fall in love with your home all over again. Your walls will spark joy – not to mention compliments from friends and visitors.
I love the vibrancy of Schinkel Green, named for the Neoclassical architect and interiors specialist, Karl Friedrich Schinkel whose work frequently featured this vivid shade. Despite its boldness, this is actually a very versatile colour. Purples, lilacs and blues make wonderful tonal companions because it is a true green, meaning it's composed solely from blue and yellow. Or, if you're looking for something more dynamic, contrast it with pops of pink for brilliantly Instagrammable Wes Anderson-esque set pieces.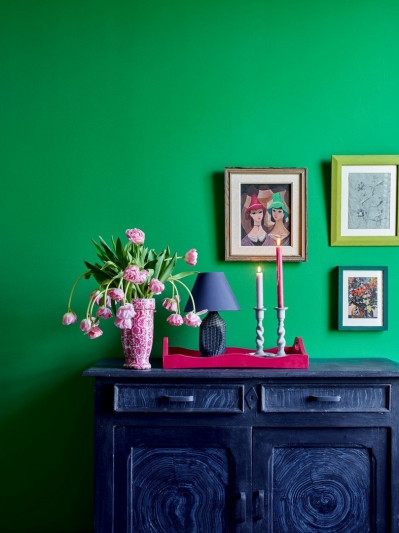 For the bedroom, an all-neutral scheme will give your room the illusion of being bigger and brighter while creating a soothing space for sweet dreams and lazy Sunday mornings. Introduce a disruptor colour on a focal piece to avoid a clinical look: a burst from a statement shade will add personality and really pop against a clean backdrop.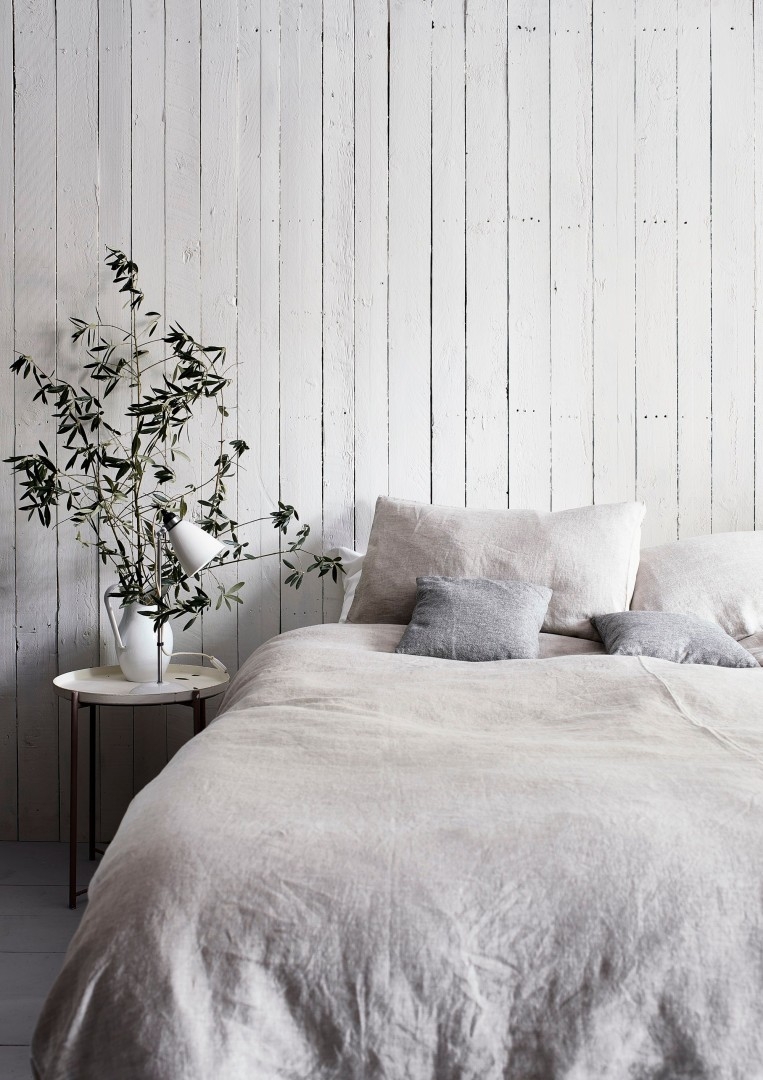 Or, if you want to create a working space in your home, strong colours are particularly effective in aiding concentration; hence, many traditional studies are painted in strong shades. Pick up a small table, desk or bureau from your local vintage shop, then drench in the same colour as your walls to create an office you won't want to leave come the evening.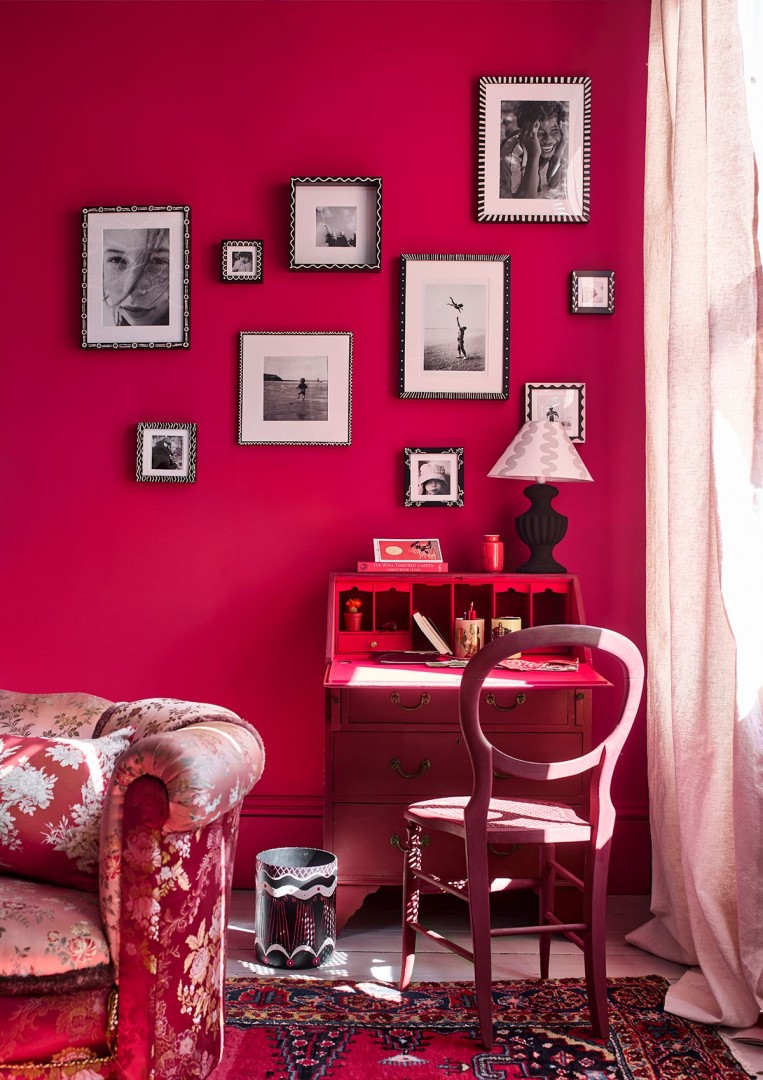 In fact, upcycling second-hand finds is a sustainable way to breathe new life or add further drama into your home. I encourage everybody to look to their local charity shops or online marketplaces. There's a much greater sense of satisfaction in making your house a home this way. Here's the advice I give anyone trying my Chalk Paint™ for the first time:
Remove any hardware, such as handles, if possible.
Give your piece a quick clean with a damp cloth
Stir your chosen colour.
Apply the paint straight onto the furniture. As you paint, move the brush in every direction and all over the piece.
Wait for the first coat to be touch dry (one to three hours)
Once dry, apply a second coat in the same manner.
Wait for the paint to be fully dry.
Finally, apply Chalk Paint™ Wax in the same manner as the paint. Use a brush or lint-free cloth to apply in all directions. (you can use your furniture straightaway but it will take up to two weeks to reach its full hardness. During this time, take extra care with the piece.)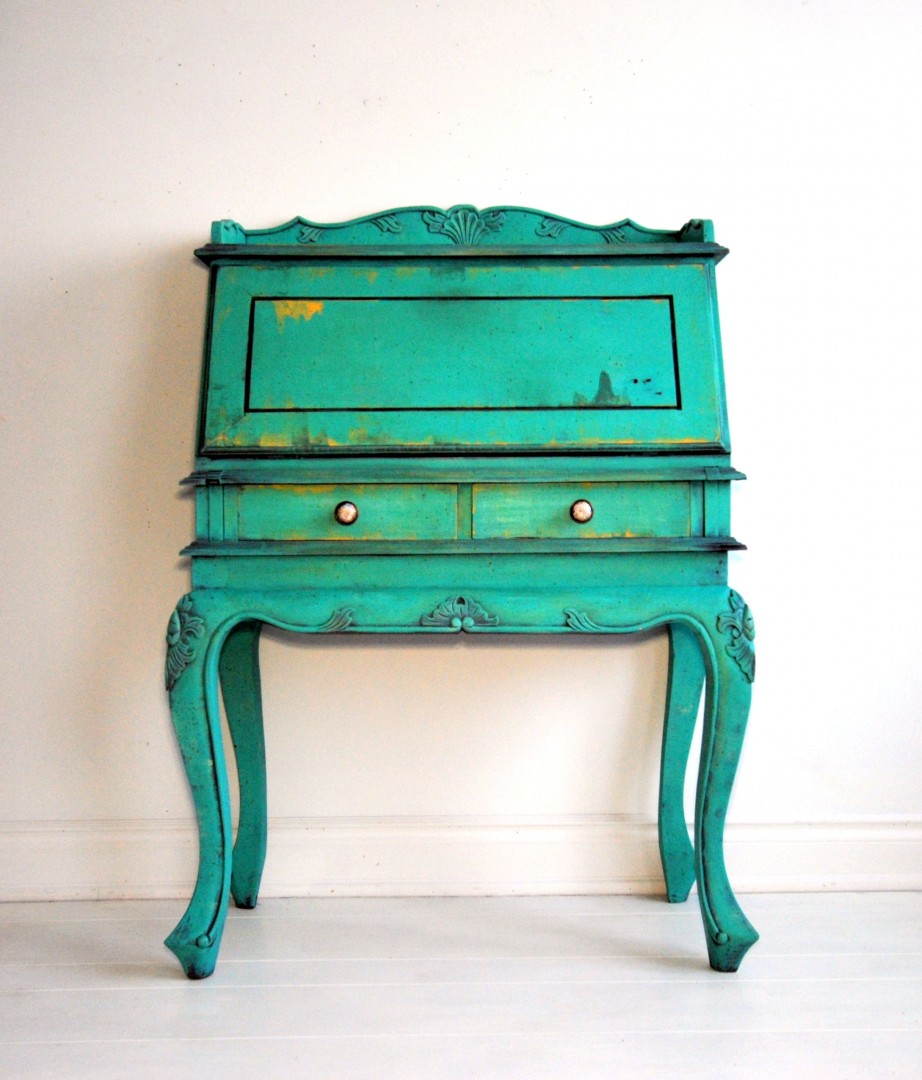 OX Homes recommends: Annie's latest collection of Decoupage papers make this traditional art form into a piece of cake. Created in collaboration with the Royal Horticultural Society, the range includes twelve designs inspired by the archive of botanical drawings in the RHS's Lindley Collections. Annie's choices range from abstract motifs to flora and fauna, butterflies and birds, and can be used on furniture, walls – wherever inspiration strikes! Each pack has two sheets of images ready to be cut out and stuck down using the Image Medium adhesive.
Annie Sloan with the RHS Decoupage Papers £11.95, Image Medium, £8.95