Clare Davis Love! (20cm x 20 cm) is available for £20 from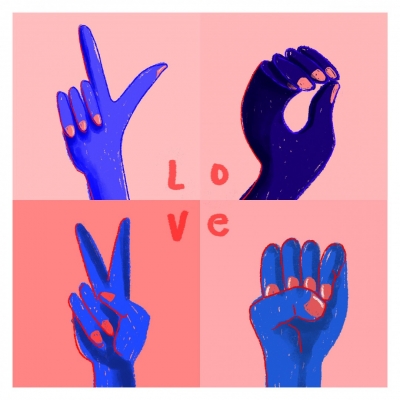 A pint or a gin and tonic anyone? We love Finn Cockburn's print of the Rose and Crown in Oxford at £45, available from
Etsy – HillStreetArt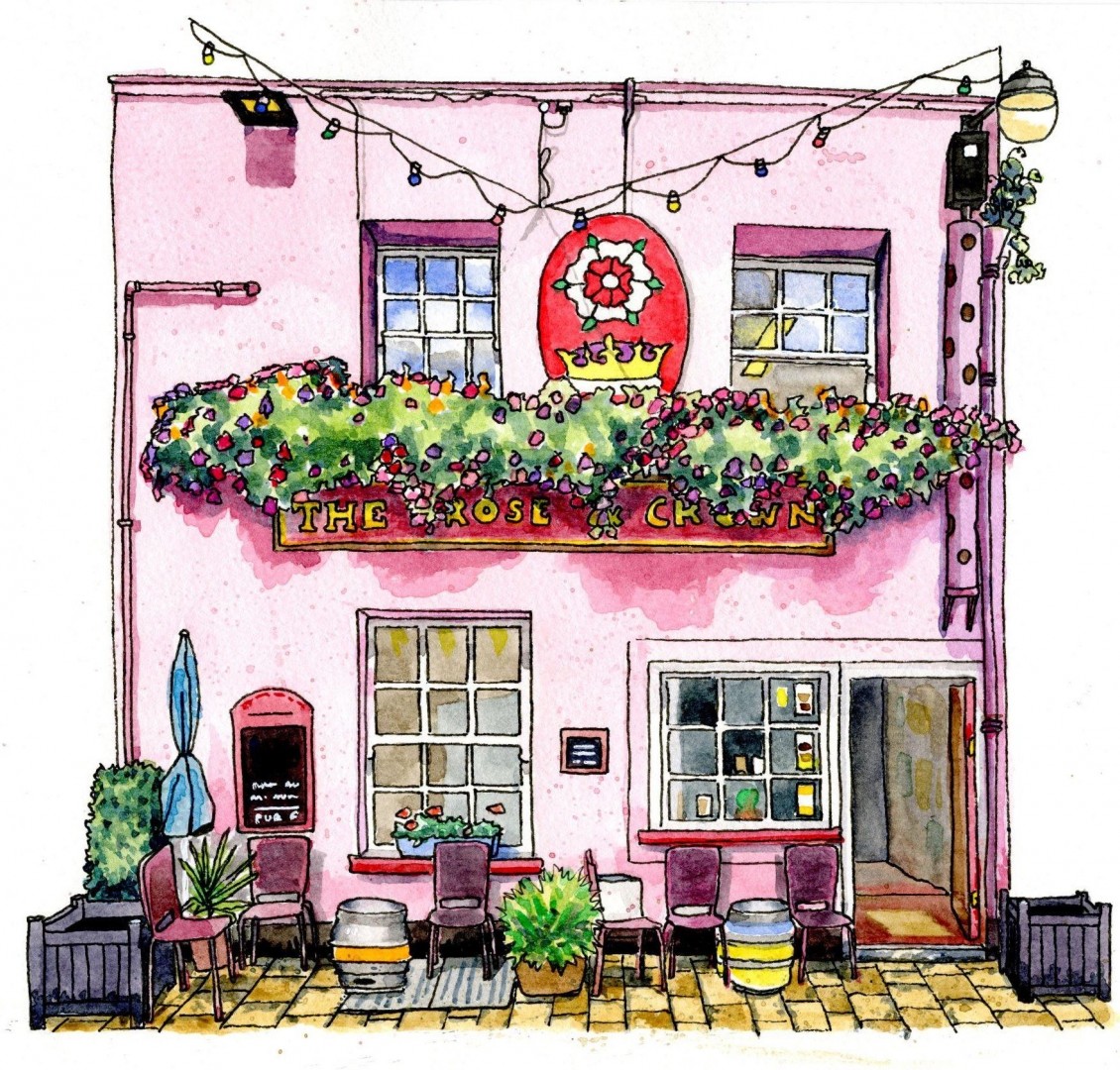 This joyous sculpture is one in a series of Fat Bottomed Ladies by Jane Moser. She's approximately 48cm tall, and similar pieces are available to order. From £400,
email jane.s.moser@gmail.com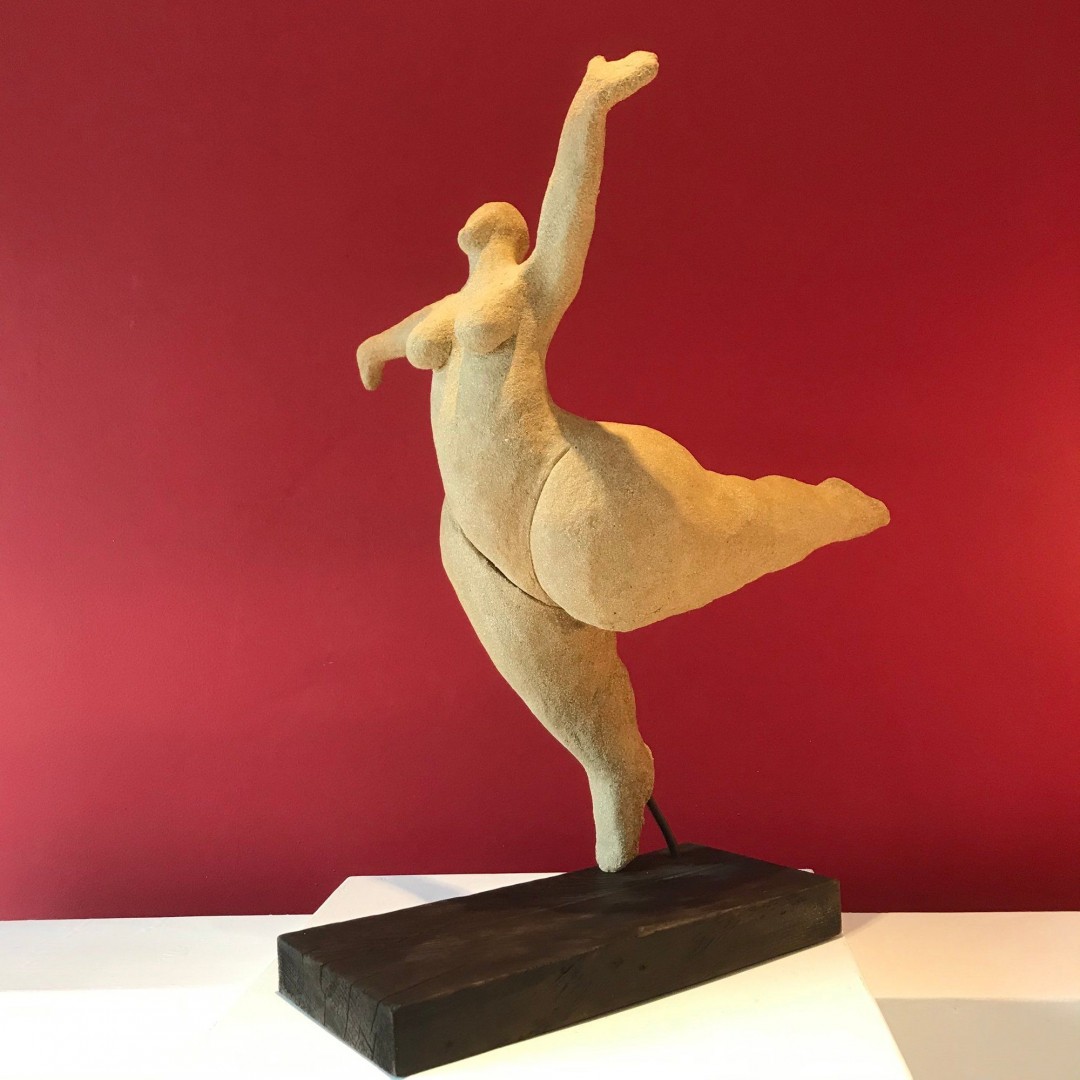 We all love to travel, and Angela Beatson Wood's quirky paintings transport us to faraway places. Exotic India, 30 x 50 cm. £395,
Angela can be contacted on 07870 563877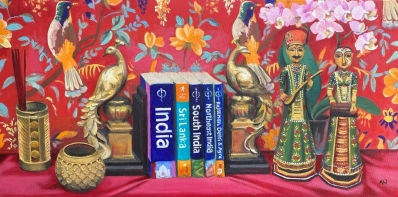 A splash of colour is welcome in the depth of winter: Nature's Gift 2 by Faye Knight, £395. 61cm x 61cm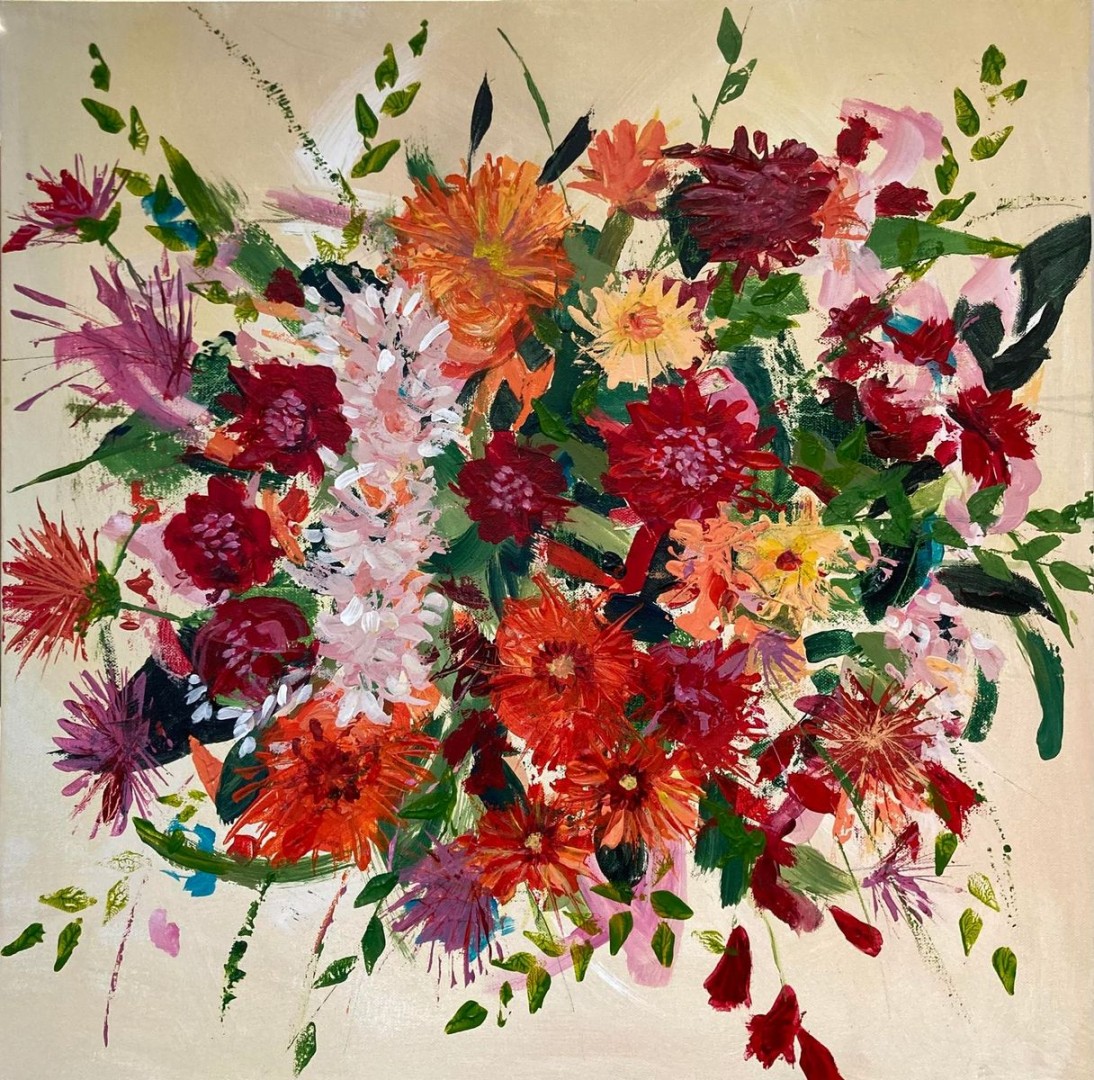 The Last Nasturtium is one of Sarah Spackman's newest work, available for sale from this month at the Tregony Gallery, Holland Park, London or via
sarahspackman.com, £895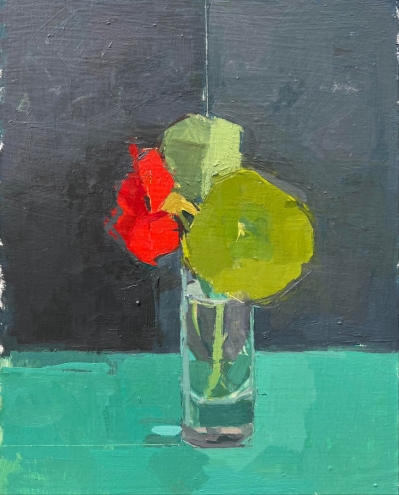 Laura Jayne Wylder's small Stargazers sculpture is available as a limited edition of 250, each cast in stone eco resin. £75 each or as a couple for £140 from
Etsy - SerenitySculptures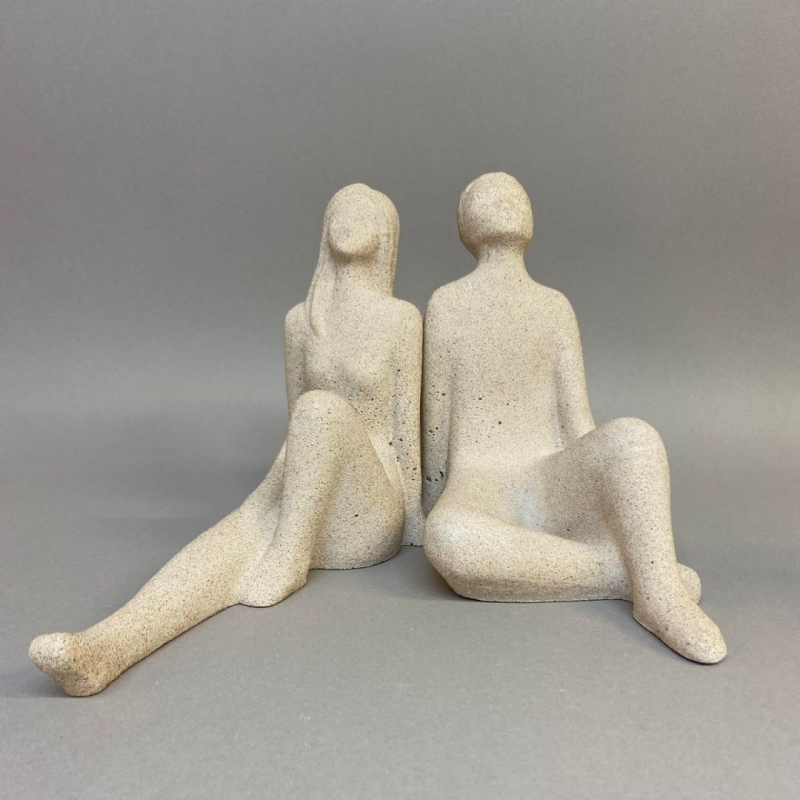 Anne Arlidge's gorgeous glass 'jelly pots' range in size from around 14cm to 30cm. Prices vary.
See more at assendonglass.co.uk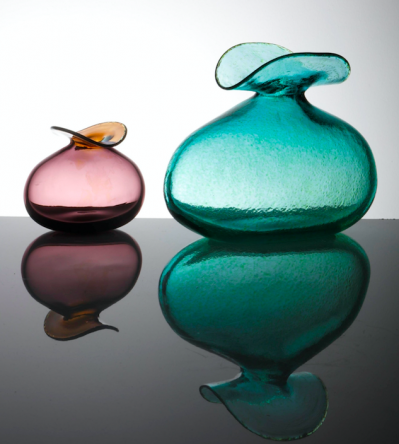 This unusual jug (£40) by Hannelore Meinhold-Morgan, the acclaimed talent of Boot Barn Pottery, stands around 25cm tall. Contact Hannelore on
01993 891389 or visit her studio in Stonesfield in May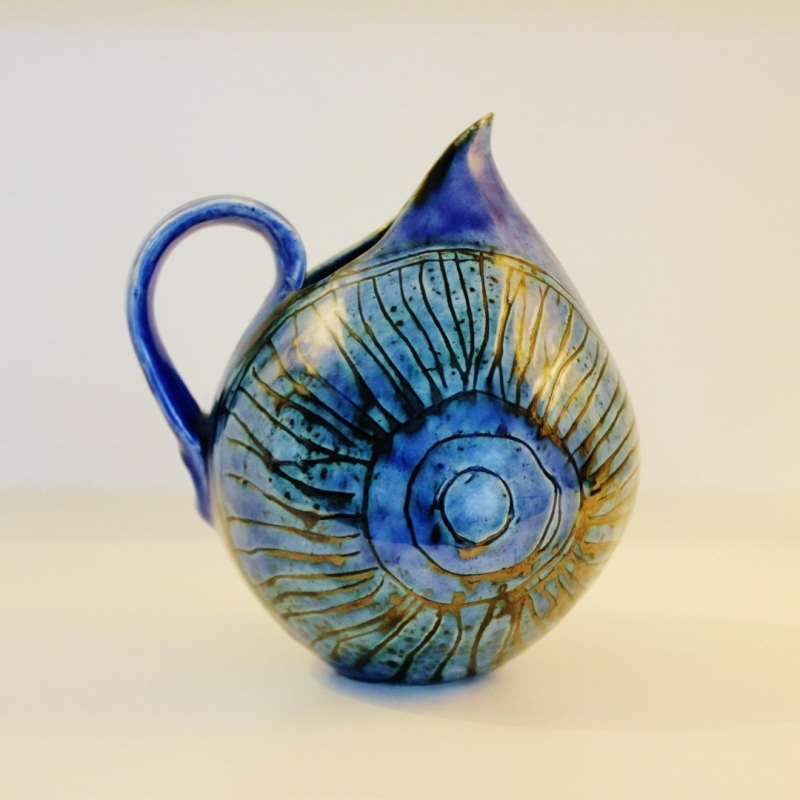 We're entranced by this glass bowl, 30cm in diameter, by Lisa Lee, a newcomer to the Oxfordshire art scene also based in Stonesfield. Commission a similar piece for approximately £55.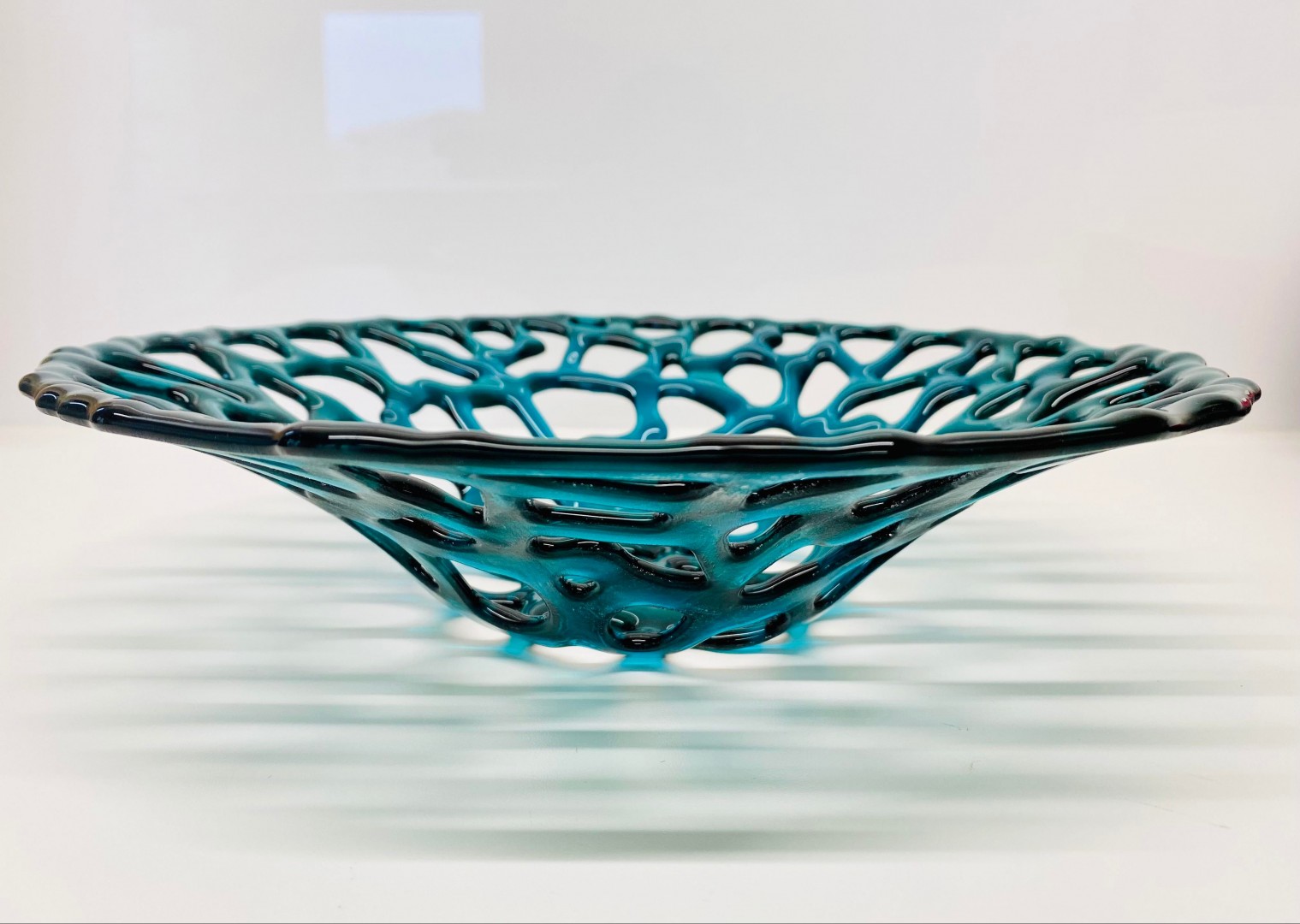 Debbie Page hand builds her trademark Moon Jars in her studio in Oxfordshire village Kidmore End. This Moon Jar in a seasonally passionate red has been smoke-fired. £145,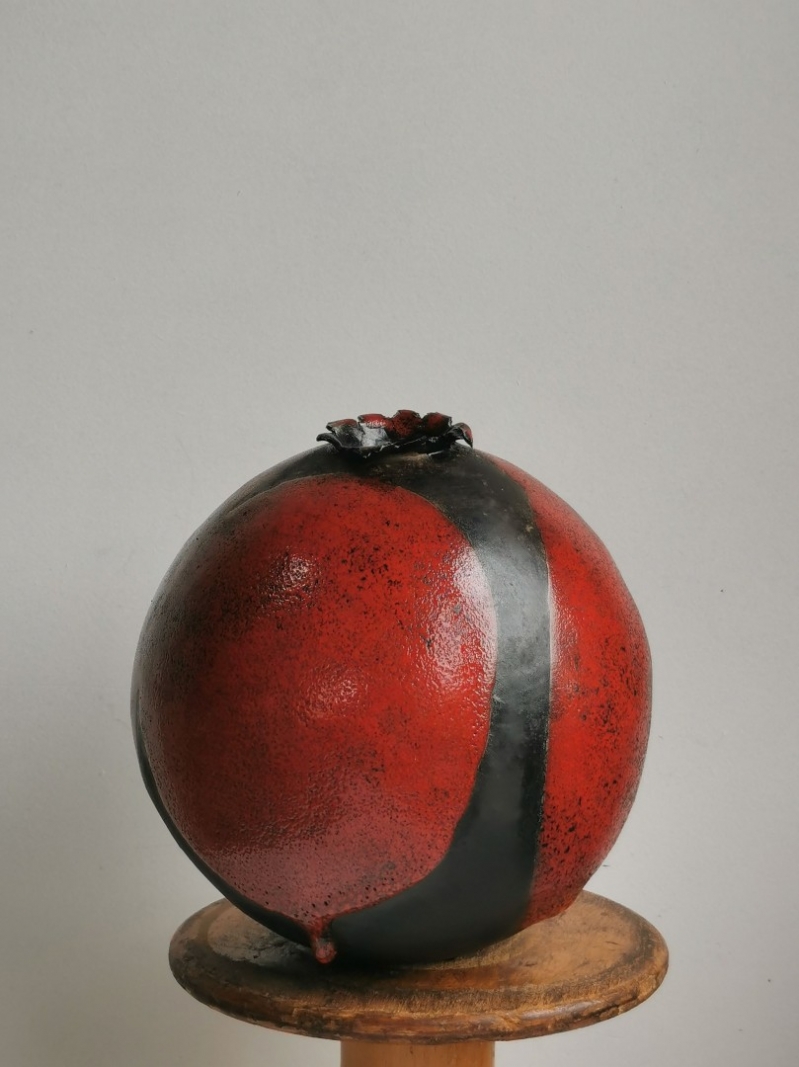 Set to be the love of your life, this exquisite ruby ring by Charlbury jeweller Sarah Pulvertaft, contains 15 ruby-set cubes which move individually. 18ct gold, £2,000