With a significant rise in communal living amongst over 65s across the recent months, the benefits of this lifestyle have become quite apparent. Of this demographic, 4 in 10 say the pandemic has made them decide to move into an independent living retirement development, as people seek fun and friendship after lockdown.
Half of those polled said they've seen no more than five members of their friends and family in the last year, with 27% seeing less than three people. When asked what they found particularly difficult during lockdown, not seeing family and friends (66%), feeling bored (28%) and feeling isolated (20%) were amongst the top answers. Almost half (48%) of those looking to move hope that it will help them build new connections and friendships.
FirstPort, the UK's leading residential property services provider, manages 1,300 independent living retirement developments across the UK and for the majority, communal lounges are seen as the 'hub' of the community. The research was conducted to celebrate the reopening of communal lounges for residents in England and Wales from 17 May, which have been closed for the last year due to lockdown measures.
FirstPort has seen a 15% increase in average monthly property sales in 2021 compared with 2020, reflecting pent up demand and a change in retirement property needs as over a quarter (27%) of retirees claim the pandemic has changed the way they see retirement living.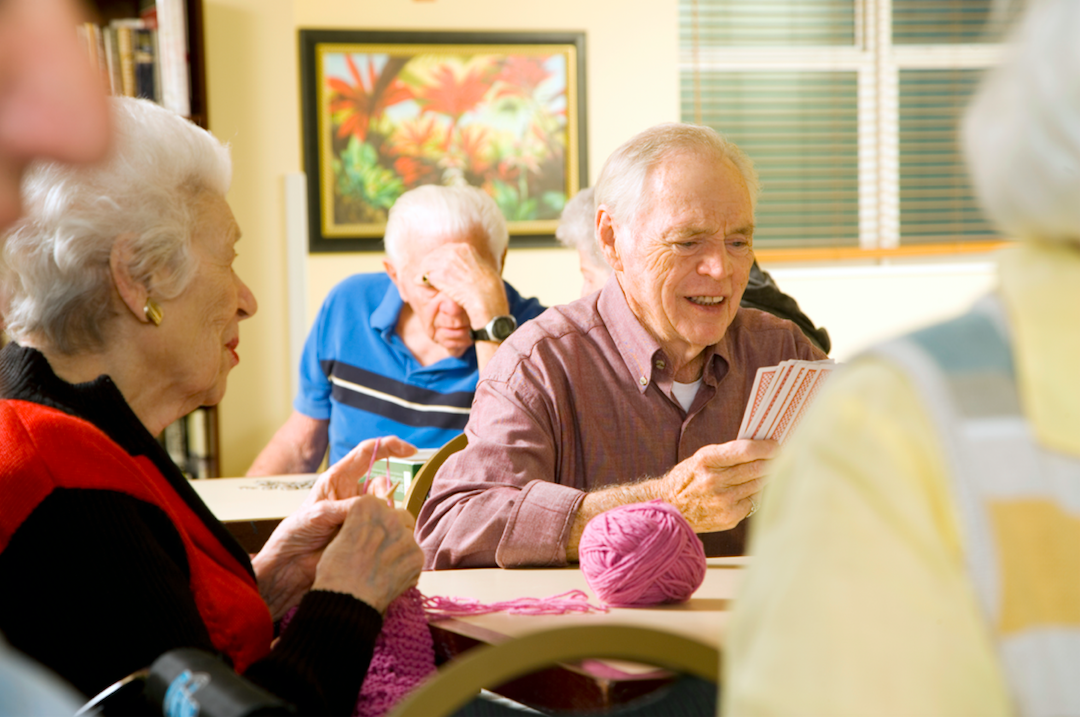 The survey of more than 1,000 retirees found that over two thirds (69%) believe you can have as much fun in your 60s as you can in your 20s. When asked what they were looking forward to doing when restrictions lift, respondents said socialising with friends (68%), going to the pub (31%) and reconnecting with a community group they are part of (15%).

With lockdown restrictions lifting and residents being able to socialise in communal lounges once more, FirstPort – a member of the Partners Programme at the International Longevity Centre – spoke to ILC's Senior Research Fellow, Dr Brian Beach, who said:
"The restrictions over the last year have impacted all of our lives, with some of the impacts particularly affecting older people. This research has highlighted important changes in older people's perceptions of retirement living and the influence of the pandemic on these changes; nearly a quarter (23%) of those looking to move into a retirement community had not considered this before lockdown. Hopefully, this shift signals greater awareness of the benefits that retirement communities provide in terms of improved lifestyle and social connections. My own work over the years has demonstrated the value of retirement living in reducing isolation and loneliness, along with better outcomes related to health and independence."
Dr Brian Beach goes on to forecast that "Modern and purpose-built retirement communities will continue to rise in popularity as more and more people recognise their value in enhancing later life by providing ample opportunities to foster social connections. It's great to see that lounges in these developments are beginning to open again, as they offer vital social contact for many after a difficult year."

Lee Richards, Director of Market Services at FirstPort, said:

"This time last year, the sector was in a completely different place. The pandemic put off many people considering moving, and we saw exchanges during the first lockdown decline by 64% compared to the same period in 2019. However, now the picture is much more positive. As restrictions ease and people build their confidence, interest in specialist retirement living communities has increased with both more properties on the market and more sales. Following an isolating and challenging year, we're seeing more and more interest from retirees who want to embrace community living. Our retirement properties have a dedicated development manager to support the community and we encourage anyone wanting to view the properties we manage to get in touch with our specialist estate agency, Retirement Homesearch."

To find out more about viewing an independent retirement property visit: https://www.firstport.co.uk/about-us/our-group/retirement-homesearch/