We were thrilled to be invited backstage at London Fashion Week in September to interview Michelle Webb, lead make-up artist who was directing a team to create looks for one of the most established names in fashion; Paul Costelloe.
For his Spring/Summer 2023 collection Paul Costelloe has 'delved into a riot of colour'. Tailoring meets whimsy as sculpted shapes in summer-bright tweed and satin were juxtaposed with flouncing cotton ruffles and sinuous silks. Throughout, texture was key. Accessories were equally statement-making: oversized, bright and embossed – encrusted in shell jewellery or with delicate beading. Costelloe's intention was to create 'hope for the future alongside a strong creative presence for the present.' As the designer quoted "Fortune favours the brave".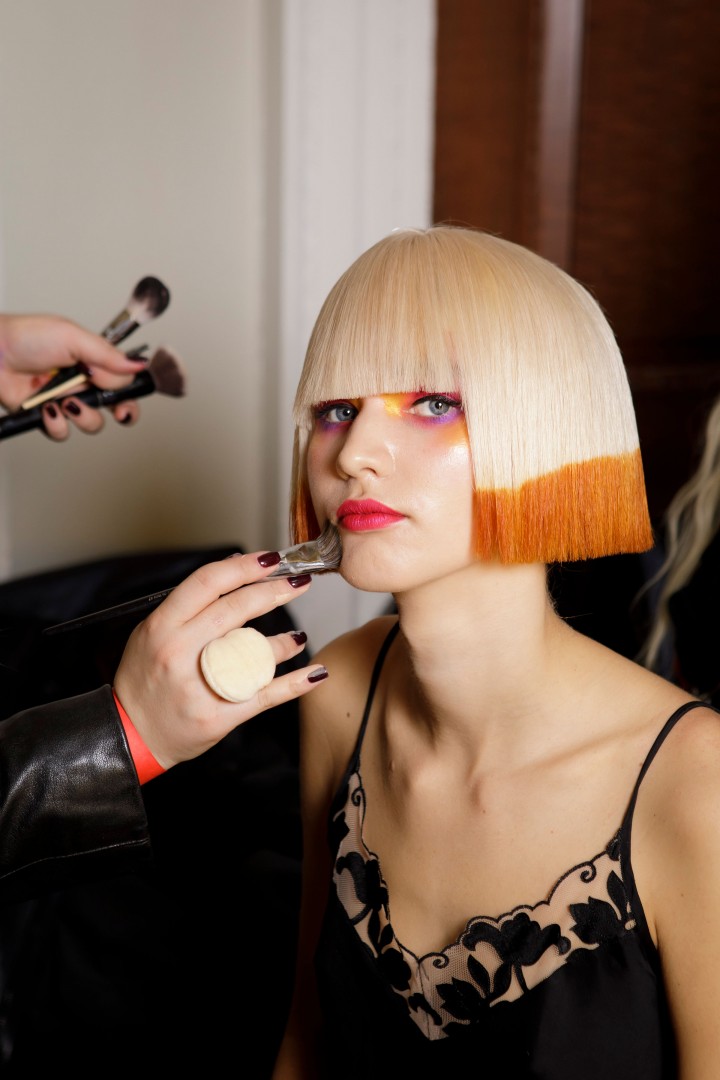 MUA Michelle Webb is no stranger to backstage at the shows. She's headed up teams for designers across the world as well as working in beauty and fashion editorial and film. Working with Huda Beauty cosmetics and OLEHENRIKSEN skincare, she talked us through her inspiration and shared some of her personal hacks.
How does designing make up for the runway work - do you consult with the designer or simply make your own creative decisions based on the collection?
 Once I get a conformation of booking, I get in touch with the designer and creative team to start the conversation behind the inspiration for this collection and request any mood boards, fabric swatches and texture or silhouette references that the team might want to share. 
  I make my own mood boards based on all the above and book in a makeup test with the designer/head of hair and a model. We then spend time on creating and perfecting the look for the show.
How have you interpreted Paul Costelloe's SS23 collection?
The makeup vibe was very much Fifth Element meets Alien explosion. 
I loved all the unique silhouettes Paul had in his new collection and was inspired by his use of colour. The makeup grew from the idea of this season's girl being very alien-like. We played it with a lot of colour and pulled from the amazing hues running through the collection.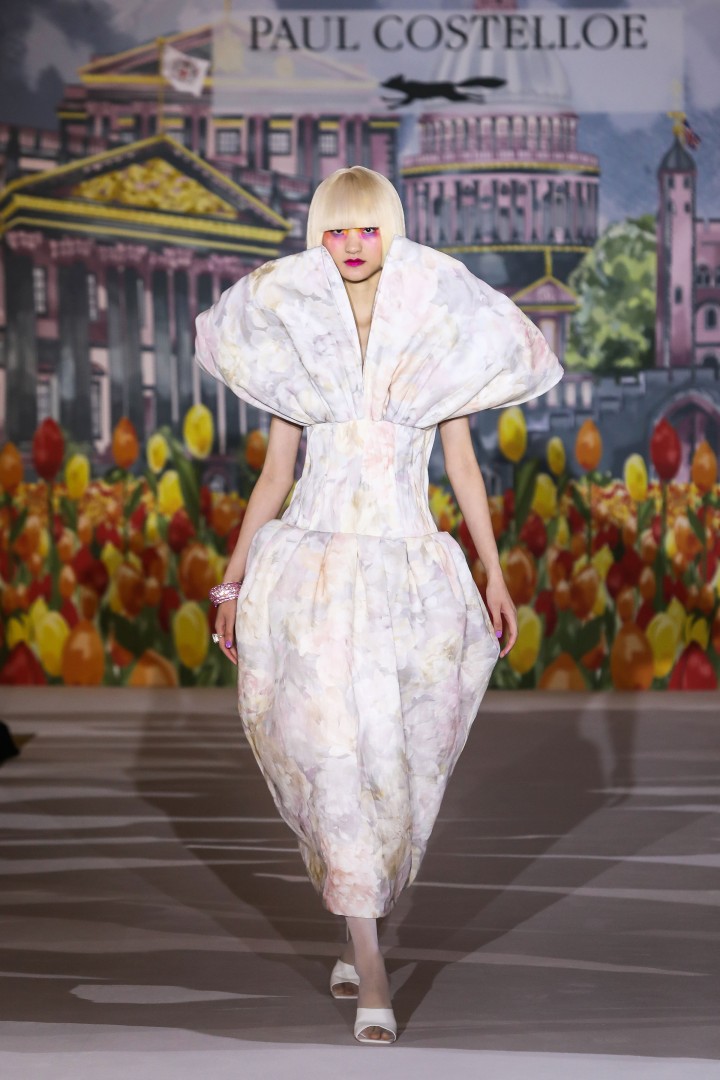 What do you love most working with Huda Beauty and have you got a favourite from their range?
I have been using the Huda Beauty range for years – I remember being so excited to pick up her liquid lipsticks and liners in a Dubai mall when traveling for a job, and her amazing pallets have been a staple in my kit for a long while now. I would have to say that I'm still a big lover of her liquid lipsticks and liner combos, but I also always have her clear and black lash glue in my kit. It's the best. 
Tell us about working with OLEHENRIKSEN - which products do you rely on for prepping the skin, and is there a must-have you could recommend?
Skin prep is the most important step when it comes to makeup. You have to understand your model or client's skin, and how to awaken it before applying your base. 
  I love OLEHENRIKSEN products because they make my life backstage so much easier, they help brighten, replenish and plump up the skin, making for a perfect canvas. The Banana Bright Eye Creme is a little miracle in a pot. 
What are the big make up trends this season?
I have noticed a lot of bold lips hitting the catwalk this season and I live for it. There has also been a lot of lilac and mint green around.
What is your go-to glamour look?
 A subtle gold eye and bold red lip. Divine.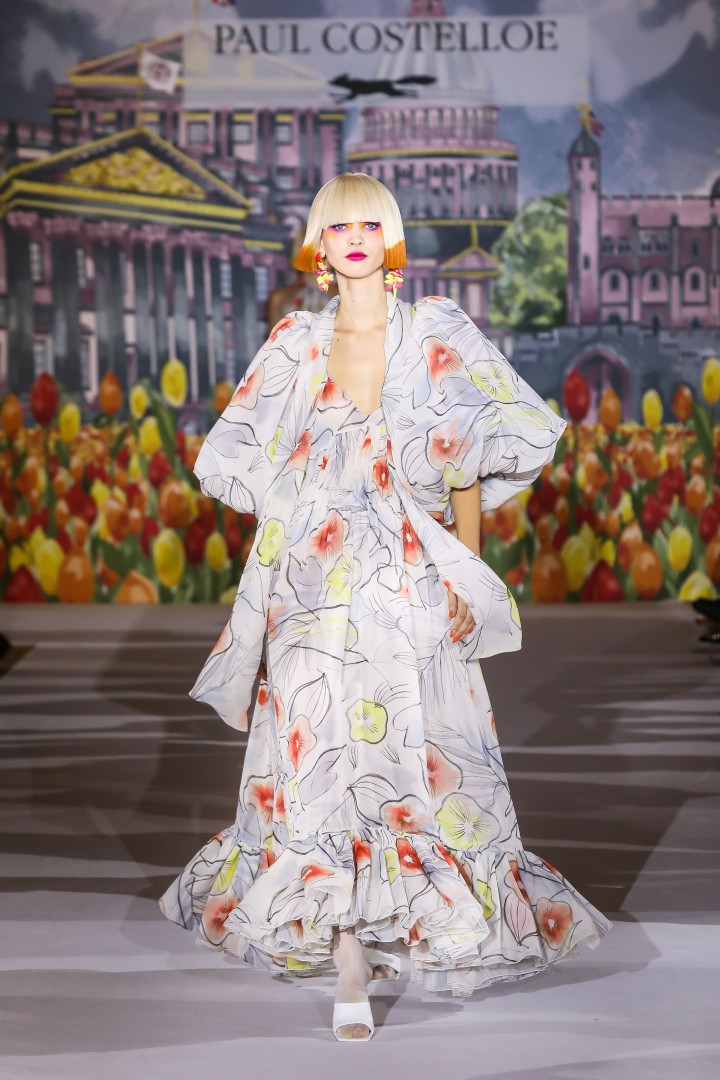 Tell us a trend on social media which you've loved and one you've hated.
 I really loved the colour blocking look where you match your, lips, brows and lashes in a bold colour like red, blue, green or pink. And a trend I hate? Extreme questionmark nose contour; it's not a look in my opinion .
If you were only allowed five products to make up a face, which would they be and how would you use them?
Moisturiser to remove make up and prep the skin. Concealer that I can mix with my moisturiser to make a lightweight foundation but also can use under eye and to conceal any redness.  Rosy nude lipstick that I could use on the lip and cheek for a beautiful, flushed look. Champagne gold highlight that I'm able to use on the cheeks and eyes for some shimmer and gleam.  And lastly mascara to open up those lashes and finish off my flawless face.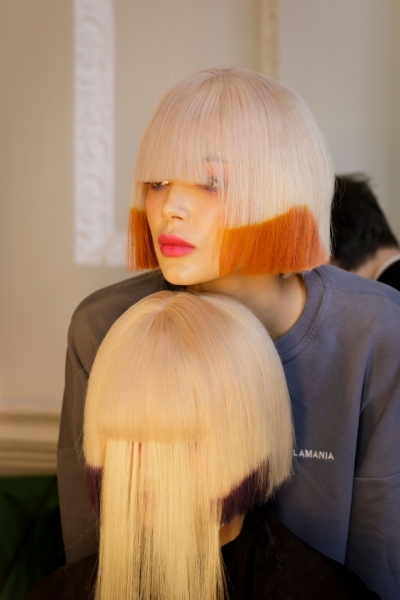 Finally, can you share a tip?
 My tip for makeup is to have fun, don't take it too seriously – it all wipes off in the end. Also, experiment with different textures and colours. Use your lipstick for your blush. Use your highlight for your eyeshadow…
There really aren't any rules.
With thanks to