Not just special but totally exceptional… the season's luxe list.
Sophie Elkan compiles her dream wish-list of all things fabulous and lovely.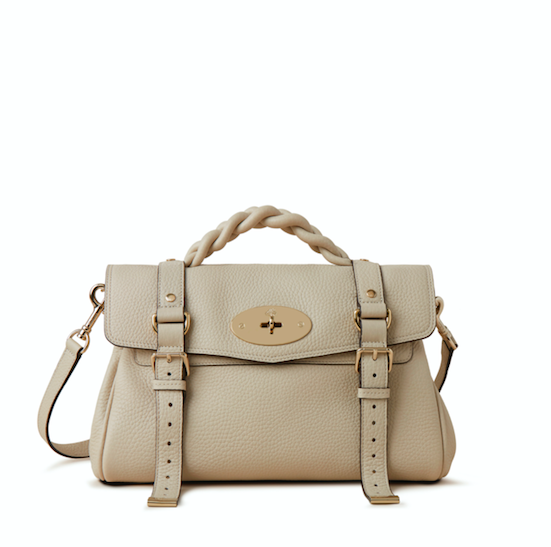 Mulberry Alexa bag the fashionista's favourite is reissued
The iconic bag is back! Ten years after the original launch, Mulberry have reworked the design in a selection of sizes and colours. Pictured here in Chalk, which feels most appropriate for a winter-white wedding. £1,095
Light up the reception with Twilight Trees
From palms to figs and living walls, Twilight Trees has an abundance of choice for sale or hire to make any reception truly memorable. We love the mini cherry trees which can be used as beautiful centrepieces on the day, and will then serve as a lasting memento. One up from fairy lights and just as enticingly twinkly. £80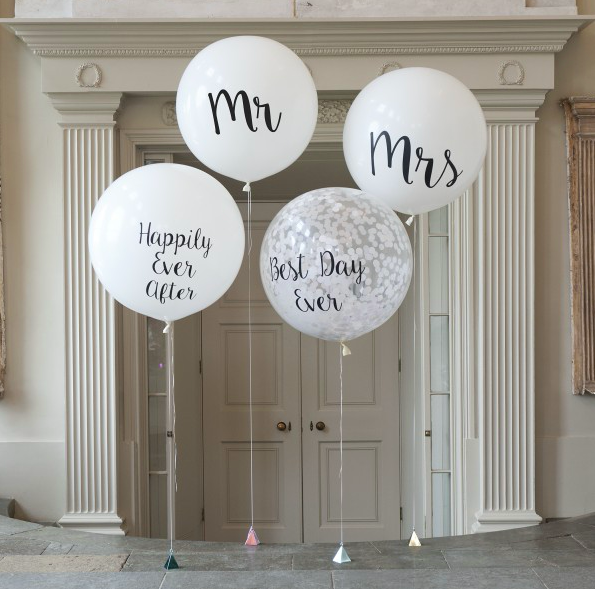 Bubblegum Balloons mark the occasion
These gigantic balloons make a serious statement and come as a set of two: Mr & Mr, Mrs & Mrs and, as shown here, Mr & Mrs. Or, check the website for options to personalise your balloon and/or fill it with confetti or even foliage to complement your other décor. From £60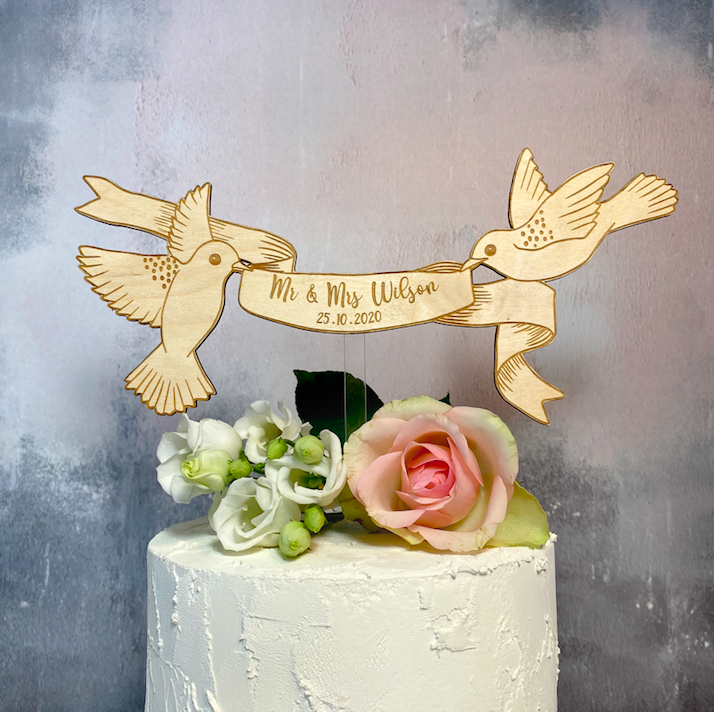 Sustainable and stylish, personalised cake toppers from Flying Fig Studio
Arguably, the most fabulous thing about these 'altsy' toppers is the magnet back, which ensures them a second life on your fridge. Sweet, romantic and just a little bit of modern-day edge. Handmade from sustainable birch plywood and delivered in recyclable packaging. £35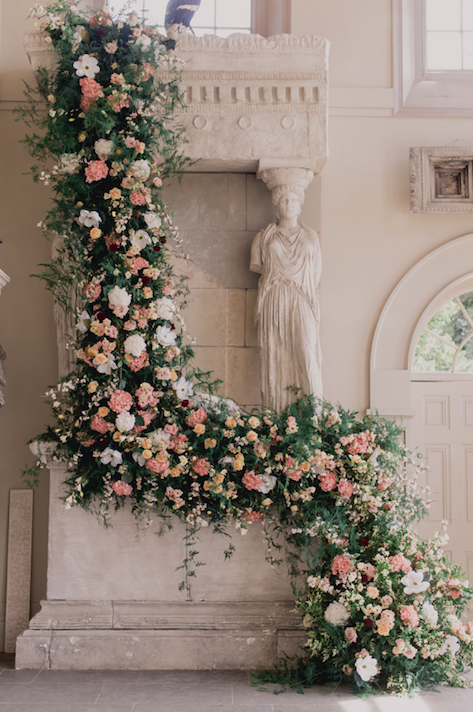 Say it with Fabulous Flowers!
Their stores in Abingdon and Oxford have earned Fabulous Flowers a national reputation for excellence in wedding floral design. Refined luxury has become their hallmark, as seen in this breath-taking display at Aynhoe Park. Sumptuous, romantic and yes, flamboyant. An initial consultation can be booked online.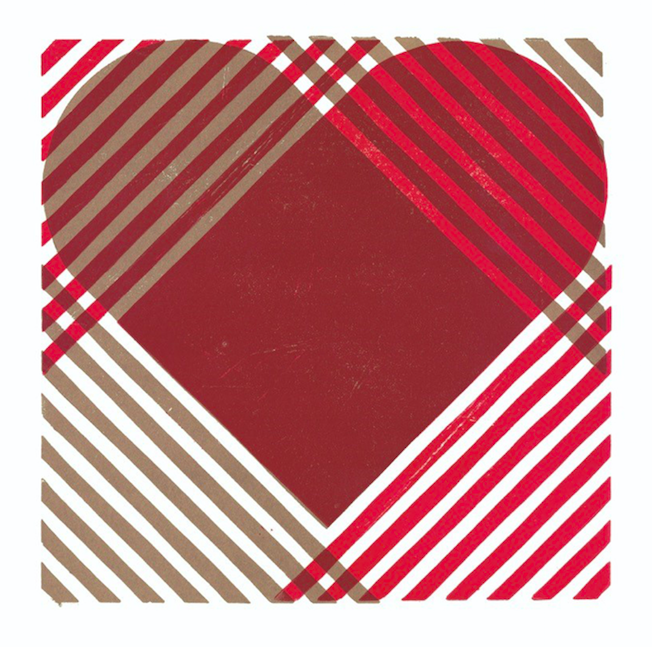 Perfect gift for art-loving lovers. V&A Heart by James Brown
Designer James Brown has produced a series of lino prints for the V&A including each letter of the alphabet, ampersands and this graphic take on a heart. Each unique print explores his fascination with typography and singly or in combination make a striking gift. Coupled perhaps with a gift of membership giving priority entry to the museum, plus digital tours, interviews and performances. Limited edition prints, £55. Membership from £70 pa.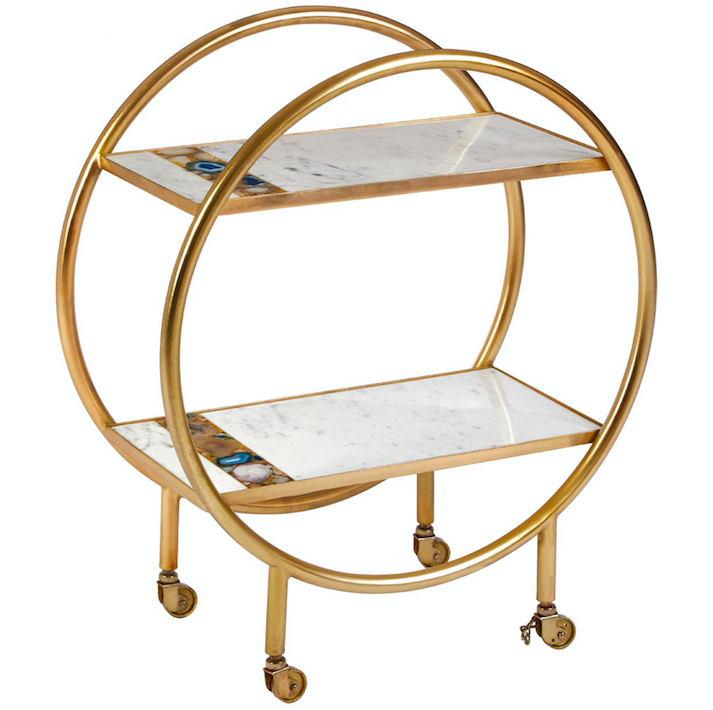 Old - school glamour – surely every home needs a Homebody Décorcocktail trolley?
Whilst a wedding list may contain a slew of household essentials, it's always a pleasure to give something one knows the recipient may not need, but will certainly love. This Art Deco-inspired trolley with marble shelves and agate inlay makes drinking at home into an event. £350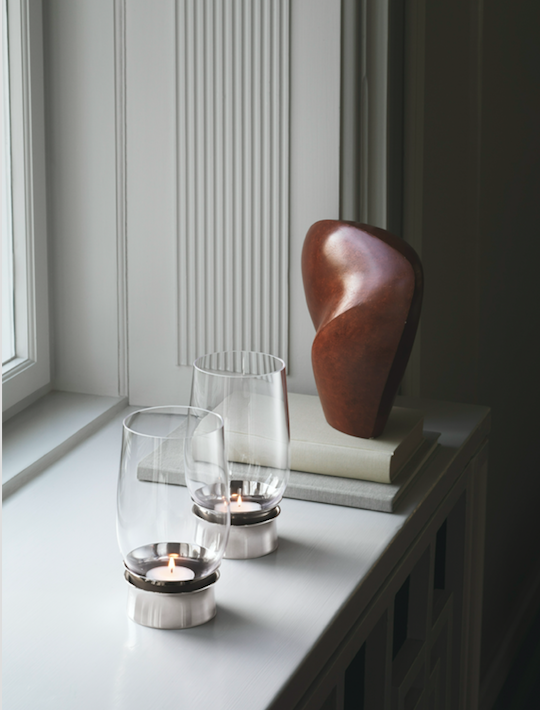 Georg Jensen takes the perennially popular hurricane lamp and makes it luxe-worthy
Danish designer Sebastian Holmbäck has taken a classic form and reimagined it for Scandi-heritage brand, Georg Jensen. With mouth-blown glass and a detachable base of stainless steel the Lumis Hurricane Lamp is a timeless design, which will become a treasured piece. £145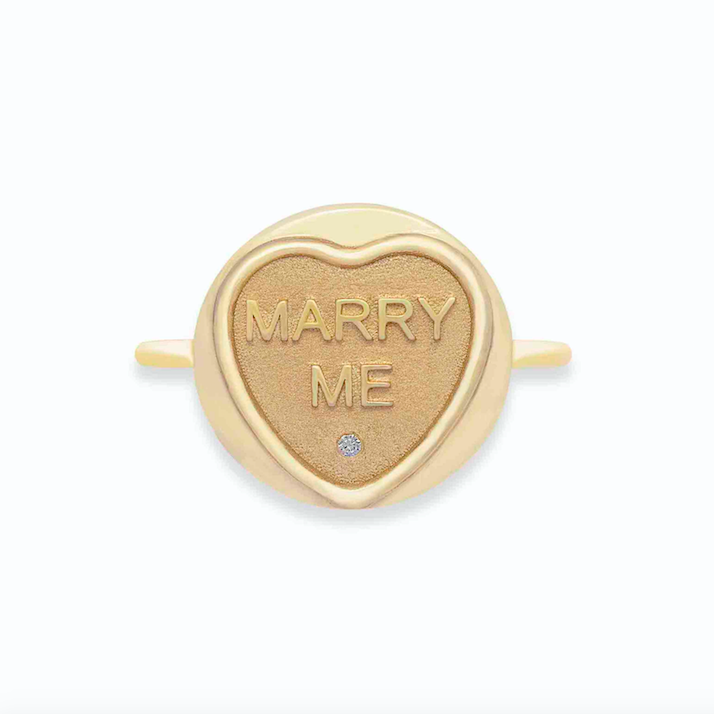 Contemporary or classic, The Jewellery Cut's new online store has an abundance of choice.
The Jewellery Cut launched in 2018 to elevate and support the best in modern jewellery design. Their online shop showcases the breadth of their work. Designs range from the traditional solitaire to witty 'proposal' rings, such as this Love Hearts-inspired choice, from Origin 21. Made to measure from 9ct recycled yellow gold with a single Canadian diamond. £590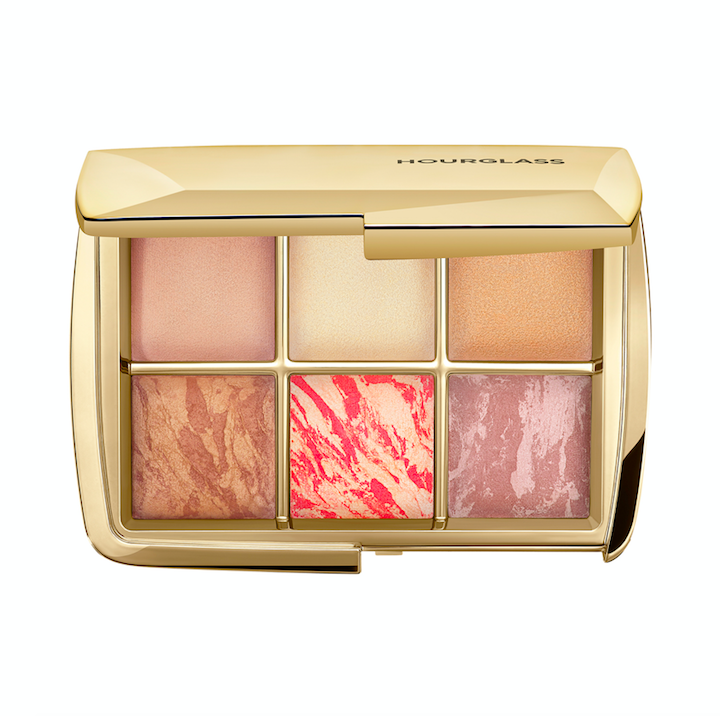 And finally, a shining indulgence from Hourglass
This winter, Space NK have been proselytising on the benefits of beauty joy and when gazing upon the lustrous luminescence of Hourglass's Ambient Edit Palette Sculpture my heart certainly contracts in joyous anticipation. The Ambient powders from Hourglass have deservedly garnered a slew of passionate devotees for their diaphanous coverage and the subtle perfection of their colour palette works equally well on all skin tones/colours. Each individual pan of powder can be blended with another or worn individually to blur imperfections and add a softened light to the skin, as if you have been perma-bathed in the most flattering candlelight. £81