Following on from last year's successful Tile of the Year campaign with 'Heath' from The Winchester Tile Company, Original Style is excited to announce the dramatic Midnight Blue as 2019's must-have tile.
Reflecting movements in interior design trends, Midnight Blue from Original Style, encourages the embrace of darkness. Its deep, rich colour tones provide a sense of indulgence and when paired with warm earthy tones, feelings of serenity and calm create a sophisticated sanctuary.
What best distinguishes Midnight Blue is its larger than life format. Measuring at 1200 x 600mm, these metallic-inspired wall tiles will add dramatic dimension to any space, providing impact and wow factor. Another distinction is the tonal alteration each tile displays to showcase a moody night sky effect; creating an utterly stunning visual and providing individuality to every space.
Wonderfully versatile, the size and drama of Midnight Blue offer opportunities to introduce feature pieces in non-traditional tile settings. When teamed with rustic brick, such as Original Style's Antico Casale Fumo brick tiles, warm lighting, and an eclectic mix of contemporary and nomadic inspired decor; the combination creates an earthy, industrial living space. Whilst, when paired with gorgeous brass taps, natural greenery or an ontrend Crittall-style screen; these tiles radiate style for a sumptuous and luxurious bathroom scene.
The ethereal textures of Midnight Blue are simply encapsulating. With desires to become more connected with spaces that surround us, the strong deep hues of Midnight Blue allow you to become fully immersed in tranquillity and luxury.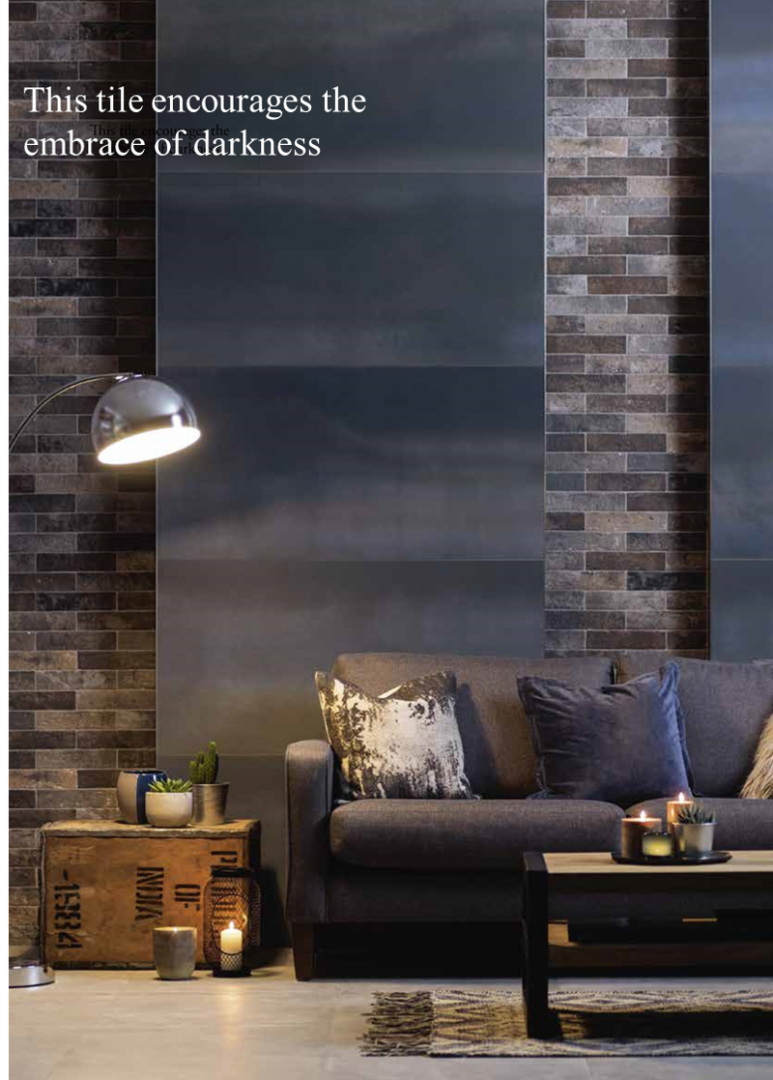 Exuding elegance, these tiles are perfect for those looking to introduce opulence, decadence and a unique twist to their interiors. Be prepared to escape and indulge with Midnight Blue.
Original Style Tileworks Steel Midnight Blue, £59.95, Original Style, originalstyle.com