Independent Abingdon-based bookshop, Mostly Books

has provided us with

12 of their

top book recommendations to sink into this festive season.
Fireborn by Aisling Fowler, £12.99, (Guidance Age 10+)
Twelve has spoken the pledge to become a Huntling. She has given up her name to train in the art of fighting monsters and keeping the peace, and she won't get to choose a new one until she has earned it. When the Lodge's walls are breached for the first time however, and a little girl is taken, Twelve is the only one interested in going after the child. Teaming up with Dog – the Stone Guardian of the Lodge – Twelve ends up on an epic adventure that will change her life, her name, and her entire world.
Set in the snowy northern forests of an imagined prehistoric world, Fireborn is the middle-grade debut of the decade. At turns exciting, funny and heart-wrenchingly sad, it marks the introduction of an unstoppable new voice in children's storytelling.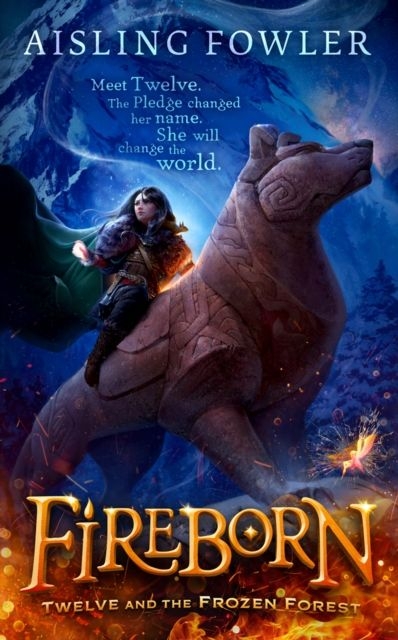 Peanut Jones and the Illustrated City by Rob Biddulph, £12.99, (Guidance Age 8+)
Some legends are born, some are drawn. Drawing feels like magic to Peanut Jones, but art can't fix her problems. Her dad has gone missing, and she's stuck in a boring new school – until the day she finds a unique pencil, turbo-charged with special powers. Suddenly she's pulled into a world packed with more colour, creativity, excitement, and danger than she could ever have imagined. And maybe, just maybe, she might find out what happened to her dad.
Superstar, author and illustrator Rob Biddulph dazzles in Peanut Jones and the Illustrated City. Fizzing with magic, danger, friendship and art, this exciting, funny, middle-grade debut is from the bestselling creative genius behind #DrawWithRob.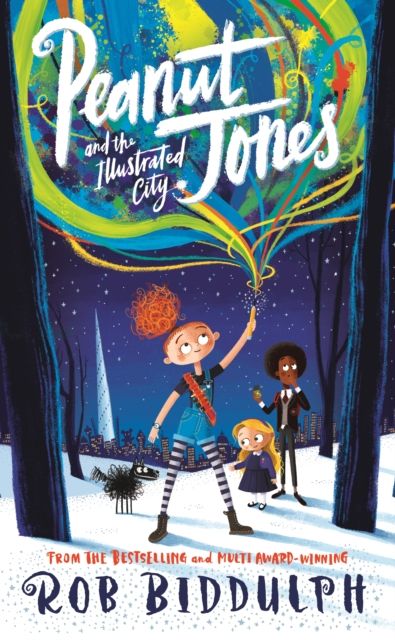 You'll Be the Death of Me by Karen M. McManus, £7.99, (Guidance age 14+/Young Adult)
[Publishes 2nd December in time for Christmas]
Ivy, Mateo and Cal used to be close – best friends back in middle school. Now, all they have in common is a bad day. So, for old times' sake, they skip school together one last time. When the trio spot Brian 'Boney' Mahoney ditching class too, they follow him – right into a murder scene. They all have a connection to the victim and they're all hiding something. When their day of freedom turns deadly, it's only a matter of time before the truth comes out. From the author of One of Us Is Lying comes a brand-new addictive thriller, which is impossible to put down.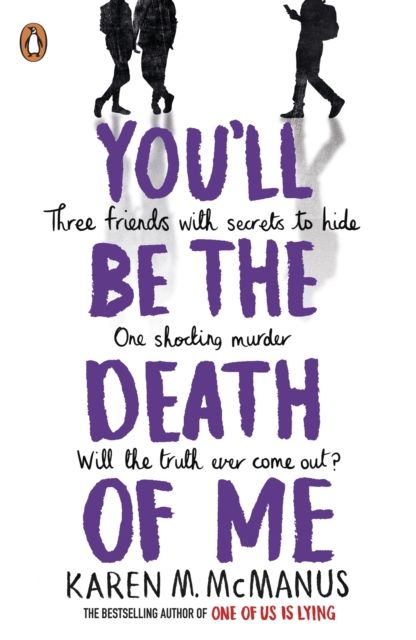 A Year on our Farm: How the Countryside Made Me by Matt Baker, £20.00
Matt Baker is at his happiest on the farm. Away from the bright lights of hosting our favourite television programmes, Countryfile, The One Show, Blue Peter and many more, he is often in the company of his family, dogs, array of sheep, Mediterranean miniature donkeys and a whole host of wildlife in the farm's ancient woodland. Now, following the ever-changing seasons, Matt takes us on a journey with his family on the farm. Peppered with his hand-drawn sketches and moments from his TV career throughout, this is a heartfelt and fascinating insight into Matt's life outside of our TV screens.
The Cat Who Saved Books by Sosuke Natsukawa, £9.99
After the death of his grandfather, Rintaro is devastated and alone and fears he will have to close his grandfather's beloved Natsuki Books bookshop. Then, a talking tabby cat called Tiger appears and asks Rintaro for help to join him on a mission. This odd couple will go on three magical adventures to save books from people who have imprisoned, mistreated and betrayed them. The Cat Who Saved Books is a heart-warming piece of Japanese fiction about finding courage, caring for others, and the tremendous power of books.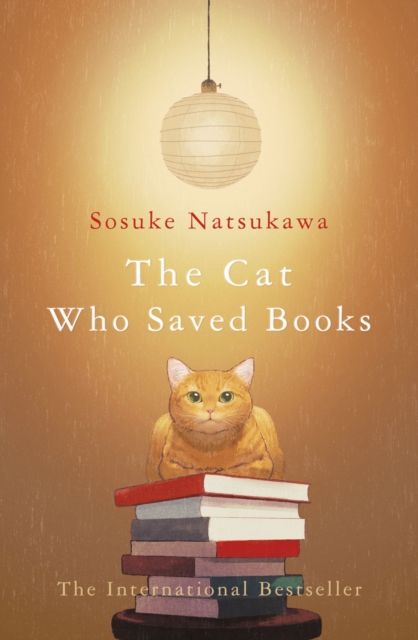 And Away… by Bob Mortimer, £20.00
Bob Mortimer's life was trundling along happily until suddenly, in 2015, he was diagnosed with a heart condition that required immediate surgery and forced him to cancel an upcoming tour. The episode unnerved him but forced him to reflect on his life so far. This is the framework for his hilarious and moving memoir, And Away... affirming Bob's status as one of our national treasures.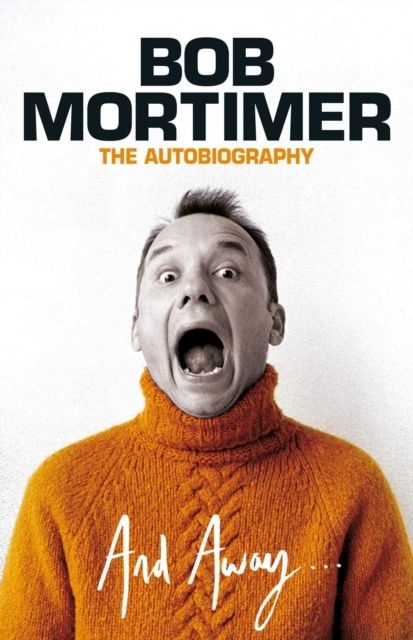 Isadora Moon and the Shooting Star by Harriet Muncaster, £8.99, (Guidance Age 5+)
Isadora is observing the night sky for a school project - her class is learning everything about space, and she decides to look at the stars for inspiration. But wait, what is that? Through the telescope, Isadora spots a shooting star that falls to Earth! After courageously finding the place where the star landed, Isadora discovers a new twinkling friend. Her name is Nova, she is a Glow Sprite, and she is not supposed to be there. Even worse, Nova's moon kitten Pluto is lost, and she needs Isadora's help to find him. Adored by young readers, Isadora Moon is half-fairy, half-vampire and totally unique.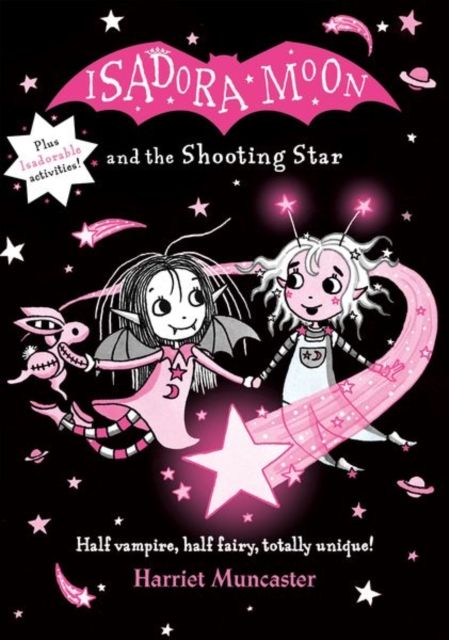 The Man Who Died Twice by Richard Osman, £18.99
Following on from the record-breaking million-copy bestseller The Thursday Murder Club, comes The Man Who Died Twice where Elizabeth has received a letter from an old colleague. He's made a big mistake, and he needs her help. His story involves stolen diamonds, a violent mobster, and a very real threat to his life. As bodies start piling up, Elizabeth enlists Joyce, Ibrahim and Ron in the hunt for a ruthless murderer. But this time they are up against an enemy who wouldn't bat an eyelid at knocking off four septuagenarians. Can the Thursday Murder Club find the killer (and the diamonds) before the killer finds them?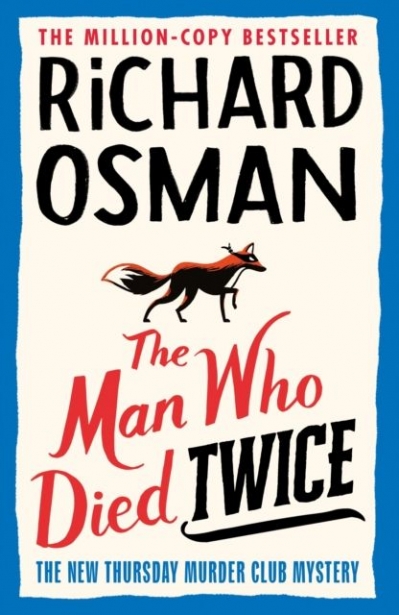 On Gallows Down by Nicola Chester, £20.00
From treetop protests at the Newbury Bypass to the grand Highclere Estate, On Gallows Down is that rare thing: nature writing as political as it is personal. On Gallows Down is a book about hope - from the rewilding of Greenham Common after the missiles left to how, as a new mother, Nicola walked the chalk hills to give her children roots. It is about the songs of the nightingale and cuckoo, the badger cubs she watches at night and the velvety mole she finds in her garden. And it is also the story of how Nicola came to write and to protest - unearthing the seam of resistance that ran through Newbury's past. On Gallows Down is perfect for fans of H is for Hawk and The Salt Path.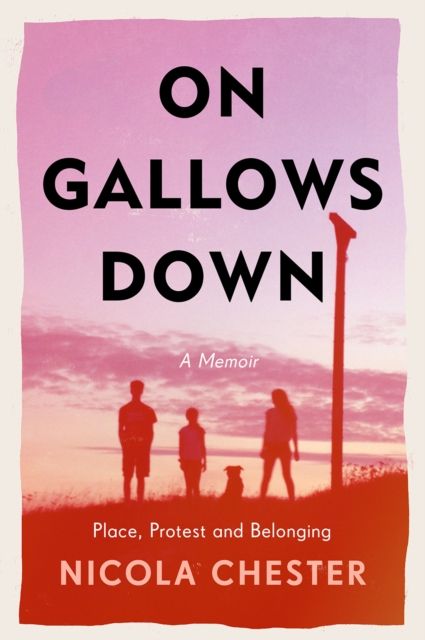 Endgame by Malorie Blackman, £7.99 (Young Adult)
Endgame is a breath-taking conclusion to Malorie Blackman's ground-breaking Noughts & Crosses series. The first Nought Prime Minister, Tobey Durbridge, is about to go on trial for the murder of notorious gang lord, Dan Jeavons. Tobey insists he is being framed. There were ten seats at Dan's dinner party the night he was killed, and each guest had their own reasons for wishing him dead. Sephy Hadley was one of the guests that night and she will not sit quietly and wait for accusations to fall on her. It's time that actions speak louder than words, and time for the truth to be uncovered. Time for the endgame.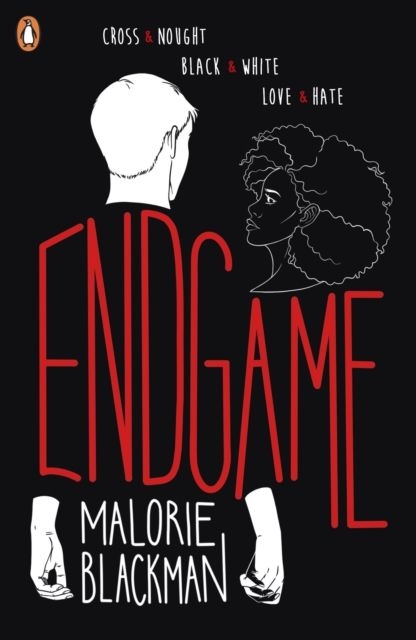 Manifesto – On Never Giving Up by Bernardine Evaristo, £14.99
In 2019, Bernardine Evaristo became the first black woman to win the Booker Prize since its inception fifty years earlier – a revolutionary landmark for Britain. Her journey was a long one, but she made it, and she made history. Manifesto is her intimate and fearless account of how she did it. Through the prism of her extraordinary experiences, she offers vital insights into the nature of race, class, feminism, sexuality and ageing in modern Britain.
Bernardine Evaristo's life story is a manifesto for courage, integrity, optimism, resourcefulness, and tenacity. It's a manifesto for anyone who has ever stood on the margins, and anyone who wants to make their mark on history. It's a manifesto for being unstoppable.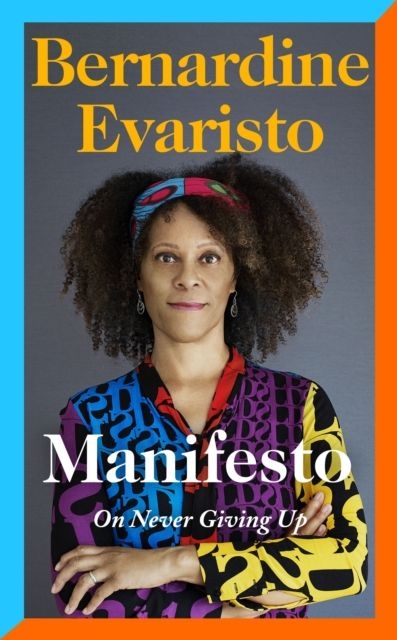 The Lincoln Highway by Amor Towles, £20.00
In June 1954, eighteen-year-old Emmett Watson is driven home to Nebraska by the warden of the juvenile work farm where he has just served fifteen months for involuntary manslaughter. With his mother long gone, his father recently deceased, and the family farm foreclosed upon by the bank, Emmett plans to pick up his eight-year-old brother Billy and head to California to start a new life. But when the warden drives away, Emmett discovers that two friends from the work farm have stowed away in the trunk of the warden's car. They have a very different plan for Emmett's future, one that will take the four of them on a fateful journey in the opposite direction – to New York City.
Bursting with life, charm, richly imagined settings and unforgettable characters, The Lincoln Highway is an extraordinary journey through 1950s America from the pen of a master storyteller.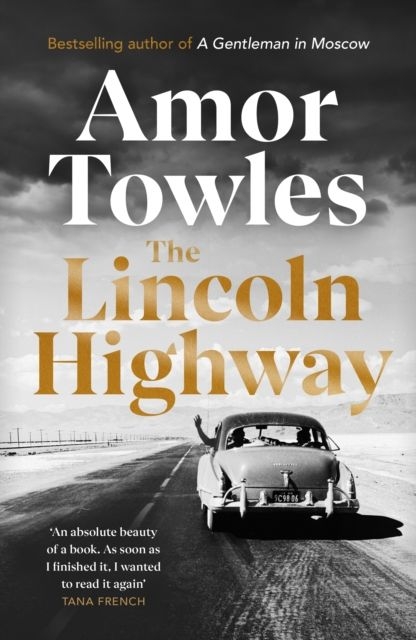 01235 525880
36 Stert Street, Abingdon, Oxon, OX14 3JP