©  National Trust Chris Lacey 
Katy Dunn 
See historic houses twinkling with decorations, huge, fairy-lit Christmas trees, enchanting themed scenes and seasonal treats in the tea rooms. The National Trust have cosy traditional Christmases wrapped up, with a side-order of nostalgic warm glow. And for those who just need an uplifting escape into fresh air and nature, there are miles of frosty landscape to explore. 
Hughenden, nr High Wycombe, Buckinghamshire  
12 Days of Christmas 
Monday 20 November – Monday 1 January   
Hughenden's 12 days of Christmas is back with enchanting scenes from the famous carol brought to life. Musical Saturdays will bring choirs, silver bands and jazz singers to get everyone in the Christmas spirit. There are separate festive creative workshops for adults to create a watercolour Christmas card and for families to make their own Christmas cracker.  
Children will love the festive trail in the garden and storytelling in the second-hand bookshop. Head to the tea room to grab hot chocolates and shortbread.  
nationaltrust.org.uk/hughenden 
Stowe Gardens, nr Buckingham 
A Winter's Tail 
Monday 18 November – Thursday 4 January  
Spot giant willow-woven bird sculptures on the seasonal wildlife trail around Stowe. Match tails to their owners, find clues, solve puzzles and keep an eye out for the elusive fox tail. Local choirs will perform at weekends beneath the decorated tree in the twinkling lights of the New Inn Courtyard. Pop into the tap room to see the room set for a cosy Victorian Christmas and join us on the annual Boxing Day pilgrimage to blow away the Christmas cobwebs at Stowe Gardens – dogs very welcome.  
nationaltrust.org.uk/stowe-gardens 
Basildon Park, nr Reading in Berkshire 
The Wind in the Willows 
Monday 18 November – Friday 5 January  
Inspired by the timeless tale of woodland animals messing about on the river, Basildon Park is transformed into a Christmas woodland wonderland. Beautifully decorated trees, garlands and twinkling fairy lights set the scene for the story to unfold. The magical theme extends out into the garden where charming woodland creatures frolic amongst whimsical decorations. Children can help to keep Mr Toad out of trouble on the active festive trail around the garden, and everyone can enjoy making a wreath to take home in festive workshops at the end of November and beginning of December. Drinks, snacks and materials provided, bring your own secateurs.  
nationaltrust.org.uk/basildon-park 
Greys Court, nr Henley-on-Thames, Oxfordshire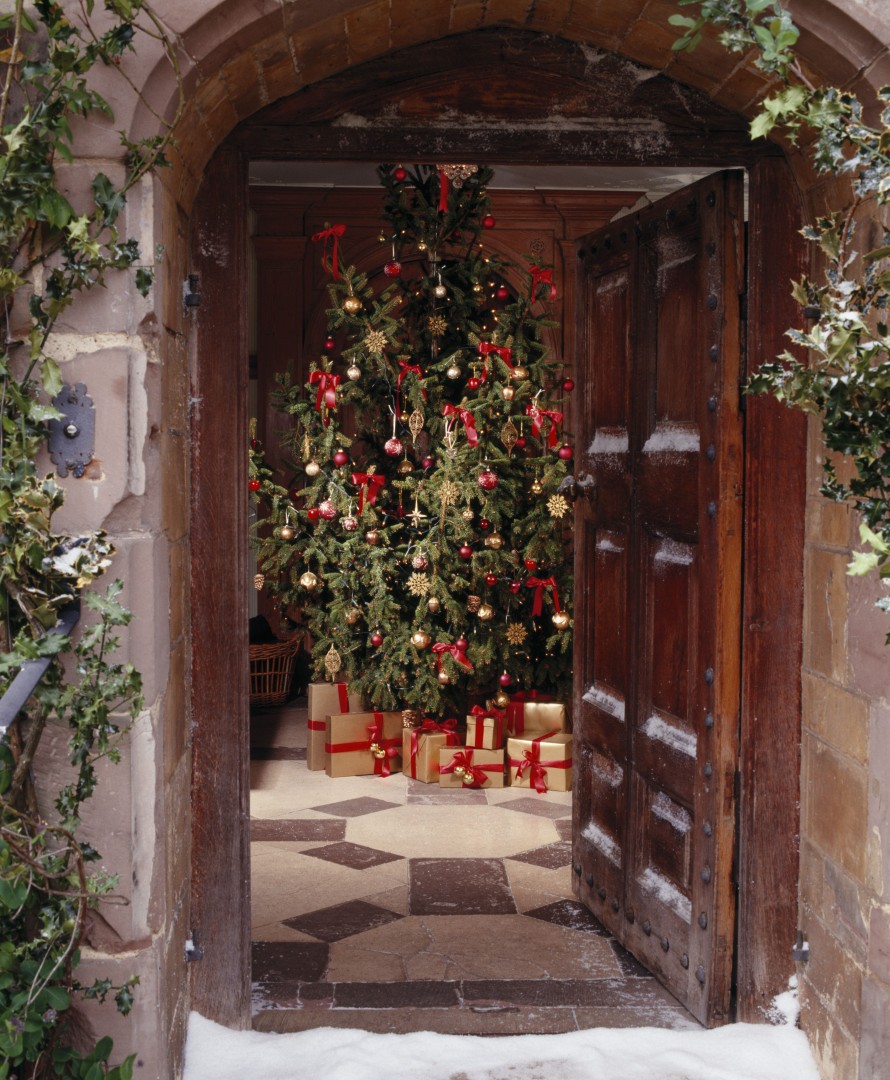 © National Trust Nadia Mackenzie
A Christmas Memory 
Saturday 25 November – Thursday 5 January 
Greys Court has always been a place of warmth and welcome and this Christmas it is brimming with cherished Christmas memories. Embodying the spirit of Christmas past, cosy nostalgia runs through the gift-wrapped presents, traditional toys in the nursery and Lady Brunner's gingerbread baking is available to taste in the kitchen. 
There's a Christmas trail for children around the garden and candelit tours for grown-ups to explore Greys Court after dark with a glass of mulled wine and a mince pie.  
nationaltrust.org.uk/greys-court 
Waddesdon, nr Aylesbury, Buckinghamshire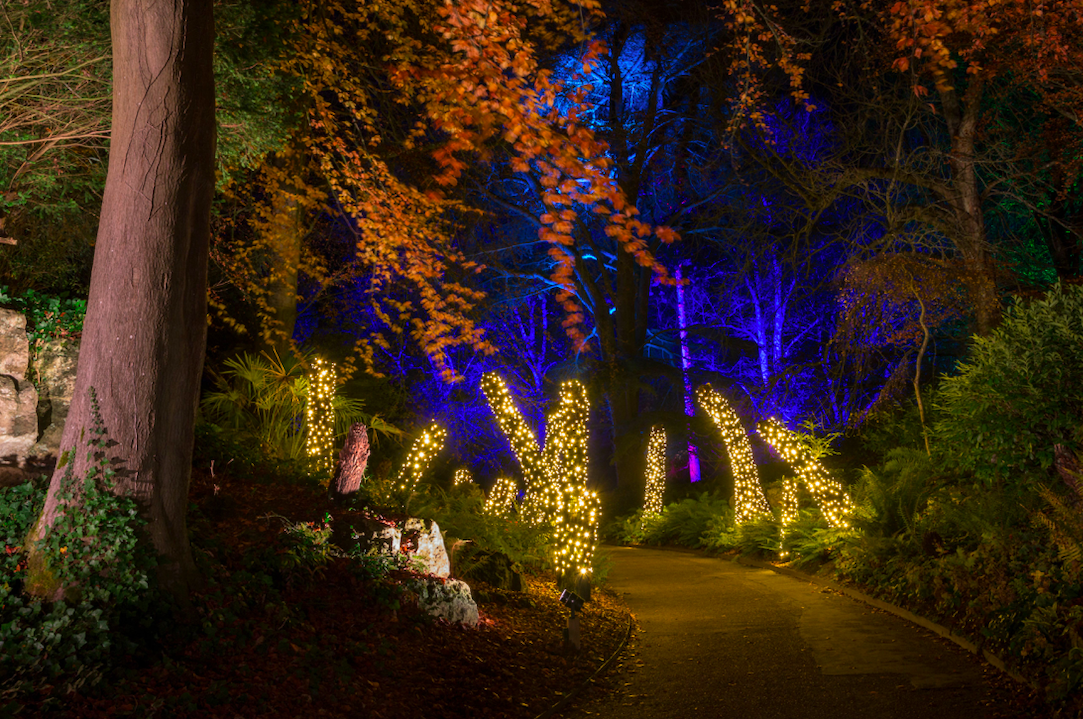 © National Trust, Waddesdon Manor. Hugh Mothersole
Christmas at Waddesdon 
Wednesday 22 November – Monday 1 January 
Waddesdon's legendary Christmas fair and food village is back with selected artisan stalls in wooden chalets surrounded by twinkling trees. In the Manor, classic tales come to life with new decorations inspired by three classic tales; Alice in Wonderland, Chronicles of Narnia and Peter Pan. With immersive soundscapes, sparkling installations and intricate paper sculptures, be sure to book early. Outside, the Manor's fairy-tale façade comes to life with bespoke animated projections and there's a new spectacular light trail through the music-filled Aviary gardens.  
nationaltrust.org.uk/Waddesdon 
Chastleton, nr Stow-on-the-Wold, Oxfordshire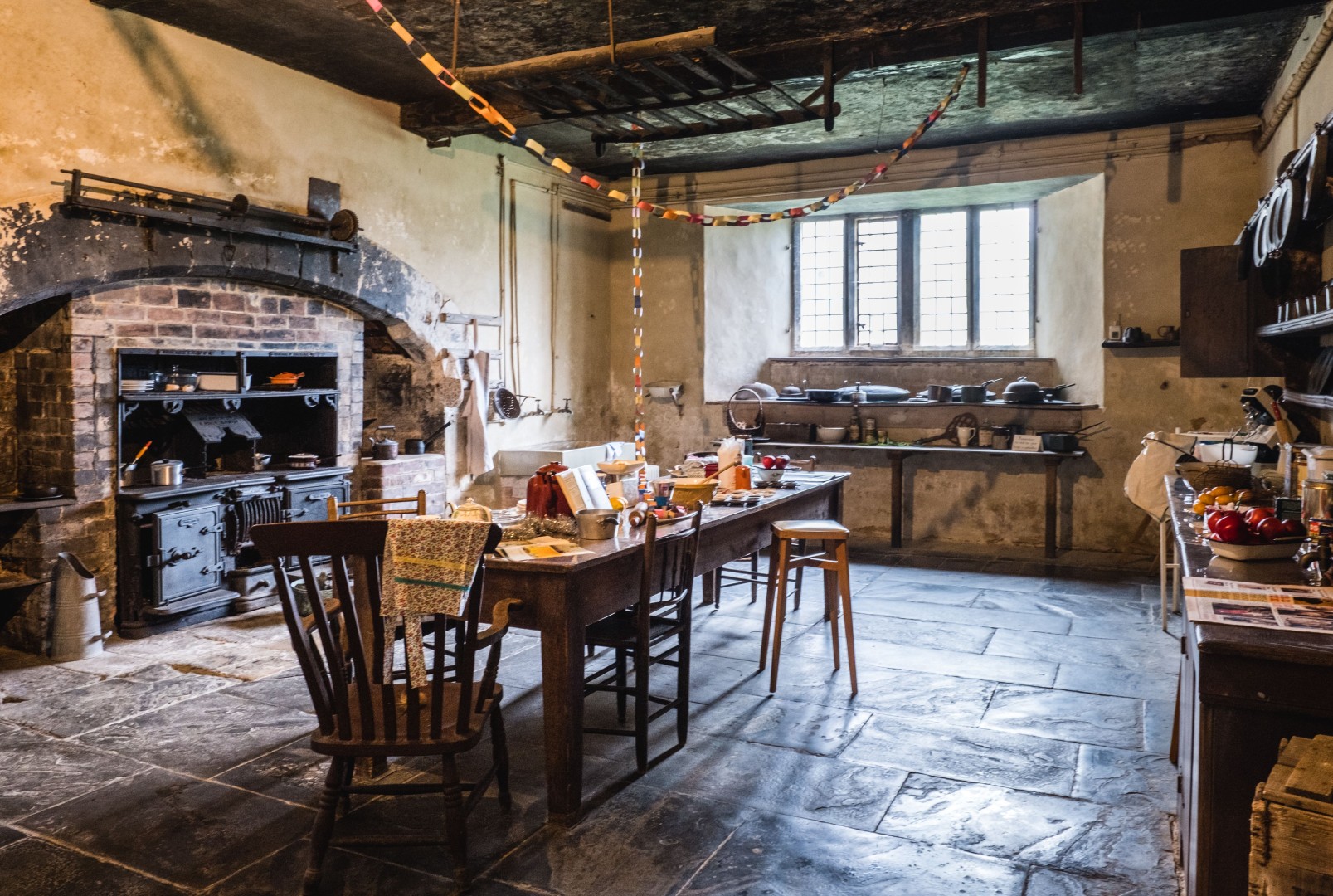 © National Trust Peter Greenway
A 1960s Christmas 
29 November – Sunday 17 December (Wednesdays to Sundays) 
There's all the nostalgia of a warm, bustling, 60s country Christmas at Chastleton this year. In the inimitable style of the lively last owners, there are cocktails on the sideboard, dinner on the table, board games and classic Christmas television. You can even get stuck in with a game of Twister. For younger visitors, there's a festive activity trail.  
For a rare chance to see Chastleton after dark, book an evening Christmas tour with a warming drink and mince pie.  
nationaltrust.org.uk/Chastleton 
Nuffield Place, nr Henley-on-Thames, Oxfordshire 
Driving Home for Christmas 
Saturdays and Sundays 2 – 17 December, then 20 – 23 and 27-31 December 11am-4pm 
Open at Christmas for the first time, Nuffield Place will be beautifully decked with trees, garlands, fairy lights and lots of car-inspired decorations. Home to William Morris, Lord Nuffield, founder of Morris Motors, the house guides share stories of the house and family as you wander around the decorated house.  
nationaltrust.org.uk/nuffield-place 
Claydon, nr Buckingham 
Candlelight Christmas tours 
Saturdays and Sundays from 25 November to 17 December, tours at 11am and 1.30pm 
Book on an exclusive candlelight tour and discover intriguing stories from 400 years of Verney family fortunes including associations with a swindling stonemason and 'The lady with the lamp.' You're your tour is complete browse the beautifully decorated second-hand bookshop.  
Buscot and Coleshill Estates, nr Faringdon in West Oxfordshire 
26 November 
At Coleshill, home of the Heritage and Rural Skills centre, explore a makers market with artisan gifts from craft course providers, those who have taken courses, and local craftspeople with lots of Christmassy activities on the day.  
nationaltrust.org.uk/Buscot-and-coleshill-estates  
Christmas courses to book at the Heritage and Rural Skills Centre include: 
25 November - Introduction to blacksmithing – Christmas edition 
3 December Festive wreath making course 
nationaltrust.org.uk/heritage-and-rural-skills-centre 
Set a date to come together with family and friends for a Christmassy catch-up. As a rule, grounds are open 10am-4pm, houses may open later, and some places are only open on certain days so do check websites before travelling. What's more, every Christmas gift and seasonal treat you buy in our gift shops helps care for these special places, to keep them twinkling for many Christmases to come.