Stand-up, podcaster, screenwriter, speaker and author, Deborah Frances-White is better known to her dedicated fans as The Guilty Feminist. Her confessional style is an attempt to rewrite the rules of what it means to be a feminist and she's bringing her show to Oxford this month.
What has being a part of the Guilty Feminist taught you?
  That women are incredible and hilarious and powerful and wise and sexy and glorious. That people truly understand that there's a problem and really want to be a vibrant, energetic part of the solution. That we all need have an urgent need to be part of a community. That comedy can be the most disarming, powerful way of bringing people together and approaching tough topics. 
In which ways do you think your feminism has changed since its inception?
  I'm far bolder about what I'll discuss  now. I trust If I'm thinking something, so are other people. I believe in The Guilty Feminist army to come together in a crisis.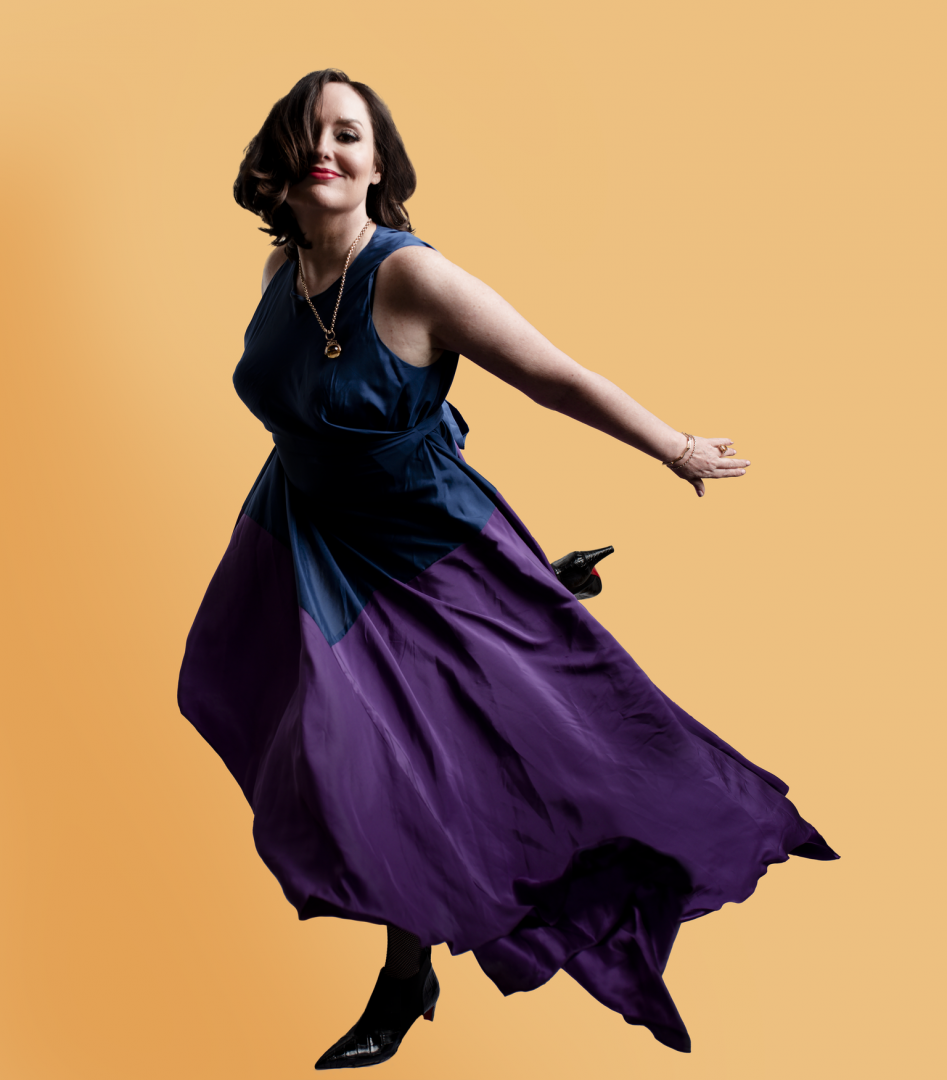 Was there ever a fear that the concept of guilty feminism might be received badly?
  Yes, I thought the first time I said 'I'm a feminist but I am attracted to famous fictitious misogynist Don Draper and truly believe that if I met him, I could make him whole and heal his pain' that the feminists would kick me out of the club. Fortunately ,more people related to the confessions than were horrified by them. 
Do you think spending your adolescence surrounded by Jehovah's witnesses (understood to be very male-dominated) contributed to your feminism?
  I lived in a small-scale patriarchy/high control group from mid-teens to mid-twenties. It's the motor of my feminism and as awful as it was, I wouldn't trade that time now because it gave me my purpose & a boat-load of empathy for people with strong voices who are not heard. I don't recommend it but I do value turning pain into power.
How was your experience of Oxford University?
  I should've read more books and put on fewer funny plays. I was in just the right number of punts. I'll never forget the beauty of Oxford and the freedom to make and do whatever we could imagine. It was a blast and a half. Can I come back and do a Masters please? I promise I won't just punt. 
  Podcasts like The Guilty Feminist and shows like Fleabag provide an imperfect, but valuable feminism, but where do you think the idea that we had to be perfect feminists for it to count, came from?
  The demands on women to be perfect and feel excessive guilt about delivering anything less are many and varied. While they keep us guilty and looking in, we are not expending energy working on the real problems. It's in the interests of the power structures to keep us self-critical. Screw that. 
Do you think women are inherently guilty?
  No - it's social conditioning. We can release ourselves and each other from that with kindness and a great sense of humour. We can be where we are and trust that someone else has at least a little bit of the slack and can pick it up. 
  Do you think it is important to celebrate International Women's Day?
  I think IWD will be important for as long as there is gender inequality. I love being a woman, I love other women and find a great joy in celebrating it. Having said that, the week's activities are exhausting. I don't know how men deal with having all the other days. They must be very tired.
Finally, where does feminism rate on the priority list for you?
  It's become the biggest part of my life and hallelujah for that. It brings me much joy and a truck load of purpose. I don't know where I'd be without the twin pillars of comedy & feminism. 
The Guilty Feminist Live is at The New Theatre, Oxford. Sunday 20 March