Home-based treatments have skyrocketed in recent months and if, like me, you find it hard to carve out time whilst in your domestic setting, let me extol the virtues of Foreo's UFO. The first point in its favour? Each treatment takes just 90 seconds. Need I go on? Ok. In all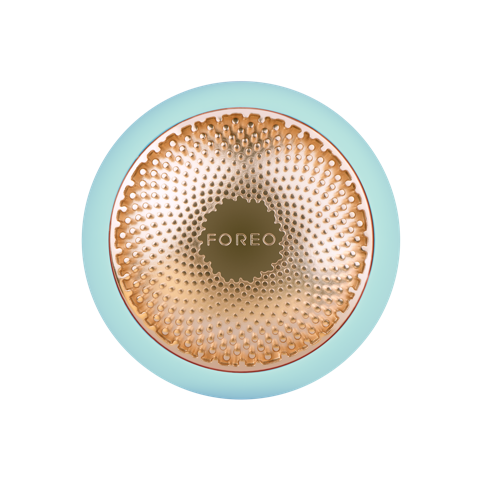 honesty, yes, I could find 20 minutes for a traditional face pack or sheet mask but it doesn't quite replace a salon treatment. This doesn't either, but it certainly supercharges the experience. You need to sync it with the app but once done, you will feel like you are in the hands of the pros.
There's a gratifyingly wide range of serum-soaked pads for different concerns, from oil control and blemished to dull, dry and/or dehydrated. You need to scan the barcode on the packaging and then the fun starts. The UFO takes over – regulating between static,pulsing and vibrating, warming and cooling, even employing full spectrum LED light therapy whilst a calm voice on your phone talks you through the process. The wonderful thing is that the device is coded to give the best treatment programme according to the mask you are using. I tried the latest launch, the vegan Cannabis Seed Oil from the Farm to Face collection, and 90 seconds later my skin was visibly lifted (always a bonus), soothed, smooth and considerably more even.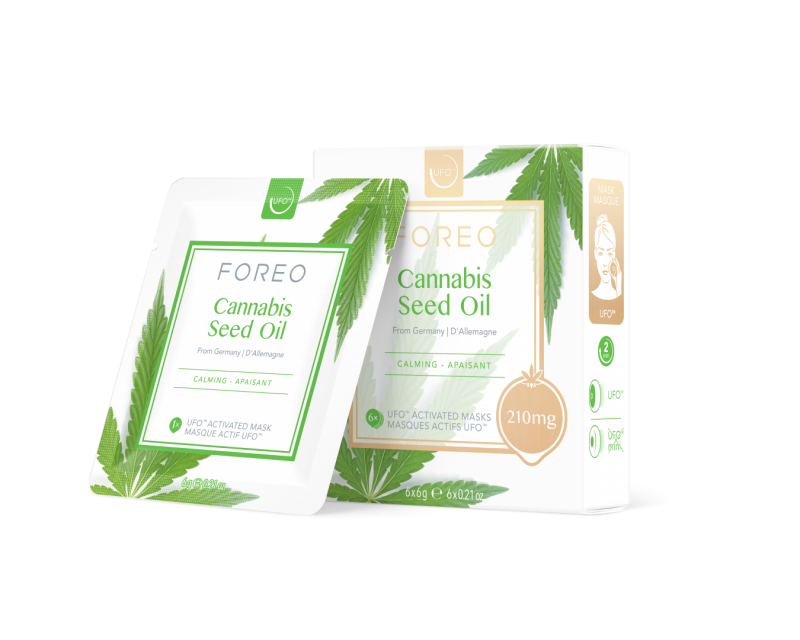 I also looked like I'd had 10 hours' sleep. Once a week would maintain adequately, but I've found myself regularly whipping this out before Zoom meetings to tszuj up my face before facing the camera.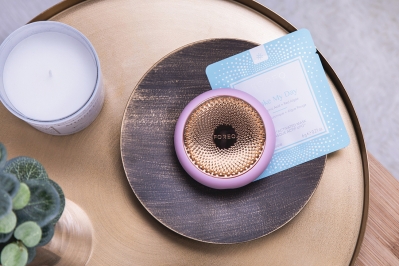 The UFO is a sister product to Foreo's bestselling sonic cleanser, the Luna, which shares the same bright, sleek Swedish design. As sonic cleansers go, this one has the claim of having 'broken the internet' when it first launched. Again, it's speedy (60 seconds for a thorough face cleanse), it's compact, and it's a pleasure to use as it sloughs off the dirt, sweat and dead skin cells I'd rather not think about clustering on my face through the day.
Both are fully waterproof and easy to clean.
Foreo products aren't cheap but nor is a decent facial and the effects are comparable. Prices for the UFO start at £89, and the basic model mini Luna can be yours from £39. I tested the latest model, UFO 2 (£249). Masks start at £9.99 for a pack of 7. foreo.com
Westman Atelier is the swoonsomely pretty product range from mega-MUA Gucci Westman, and each carefully curated piece in the extensive collection is made with skin-nourishing, potent actives so the luxurious formulations benefit as well as beautify. The soft pink Peau de Rose contains hyaluronic acid to plump and fill any incipient lines and joins the collection of Tinted Highlights. For me it does two jobs in one: a subtle wash of colour and a hint of gleam for cheeks and eyes. £69 harrods.com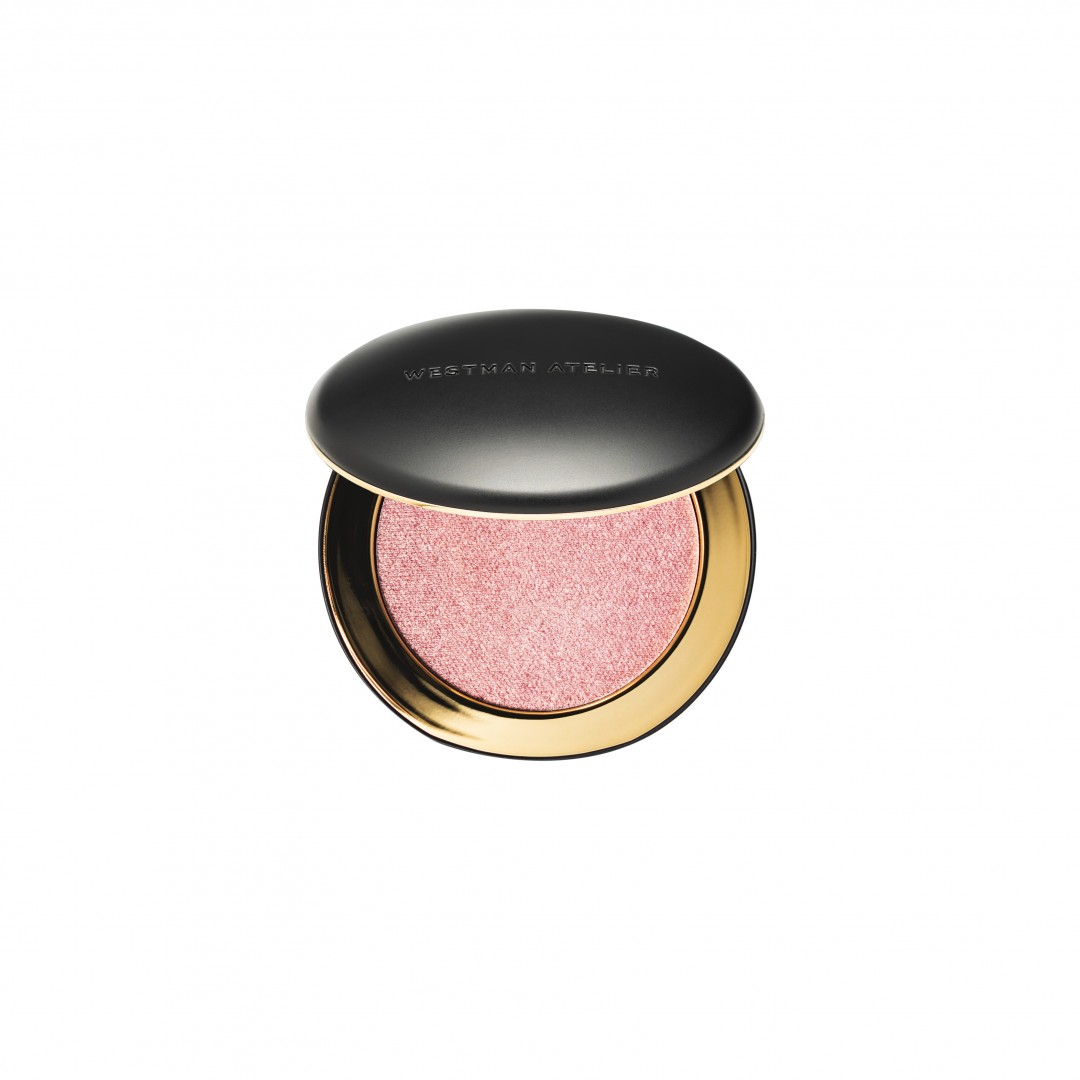 Sisley is a brand which consistently produces excellent, effective products, and the latest offering from their specialist hair and scalp care division, Hair Rituel – the Restructuring Nourishing Balm – is another outstanding launch. The oversized glass jar houses a thick balm which acts on the hair shaft to nourish and reinforce the fibre's natural protective barrier. Work it through dry hair (pre-shampoo) on a weekly basis and leave on for 30 minutes for silky and frizz tamed hair. Or use overnight (as I did) to fully reap the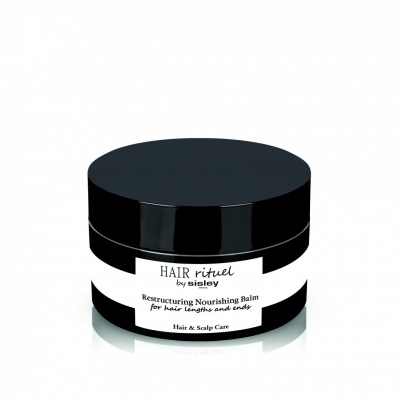 benefits. The delicate fragrance, courtesy of the natural oils, lulled me to a restful sleep and, post-wash, my hair felt strong and silky. The seriously straw-like look and feel of my bleached ends was alleviated, and I was super-impressed that such a rich balm only needed a single shampoo in the morning to rinse it away. I feel honour bound to disclose that, fearful for my bed linen, I used something to protect my pillow, but it was so worth it. £86 sisley-paris.com
Having Estrid pop up on my Facebook feed intrigued me as – to be frank – I was unsure how radical a razor could be. What makes it different? Well, the razor plus bodycare products are all vegan, the design is Swedish and swishy, and the brand offer a no-strings subscription service for new blades (incredibly handy). Dig a little deeper, though, and note that the jaunty advertising which actually shows a diverse selection of women with body hair, which in itself is (sadly) pretty damn radical. I didn't know I needed to see a woman shaving her toes but I did. It's reassuring and normalising. Best of all? The price. No pink tax happening here, at £7.95 for a starter set there's none of the infuriating inflation which normally prevails in the world of women-targeted hair removal. estrid.com
New from luxury fragrance house, Maison Francis Kurkdjian is L'Homme À la rose, a fresh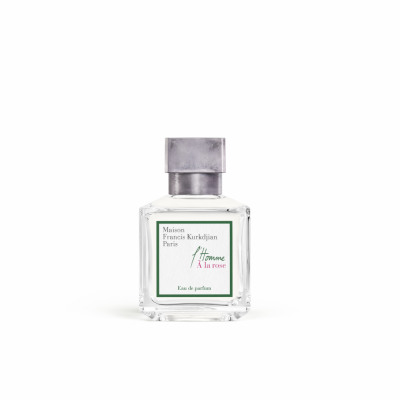 rose-hued scent, ostensibly aimed at men but destined to be universally loved by all in thrall to this magnificent, enduring flower; after all, New York Times officially declared rose the new unisex in fragrance terms. The impact of this floral effect is predominantly dry – not the usual sweet velvety bloom. Perhaps this is due to it being tempered with the bitterness of grapefruit and fresh green notes of sage. Once settled on the skin the warmth of amber starts to soften the effect and floral becomes musky, which seems apposite for the last month of autumn. £180 johnlewis.com
THREE OF THE BEST: MASCARAS
Now that getting made up to go out means focusing on the eyes, console yourself with a new mascara to maximise your lashes whether peeping over a mask or in high definition online.
Charlotte Tilbury Pillow Talk Push Up Lashes Mascara £23
Any Tilbury launch is guaranteed to whip her legions of devoted fans into a fervour and
they weren't left disappointed (just as well, as the waiting list topped 45,000). The formulation lifts, builds and lengthens, and keratin and carnauba wax keep hairs silky soft (particularly welcome if you wear lenses or glasses). This means it feels quite 'wet' to apply, so take care, but it's definitely worth the effort. The wand is where the magic lies (no pun intended). Its flat/fat shape (similar to Fenty Beauty's Full Frontal) allows product to be loaded easily to coat lashes first and then separate for maximum impact.
L.A. Girl Volumatic £7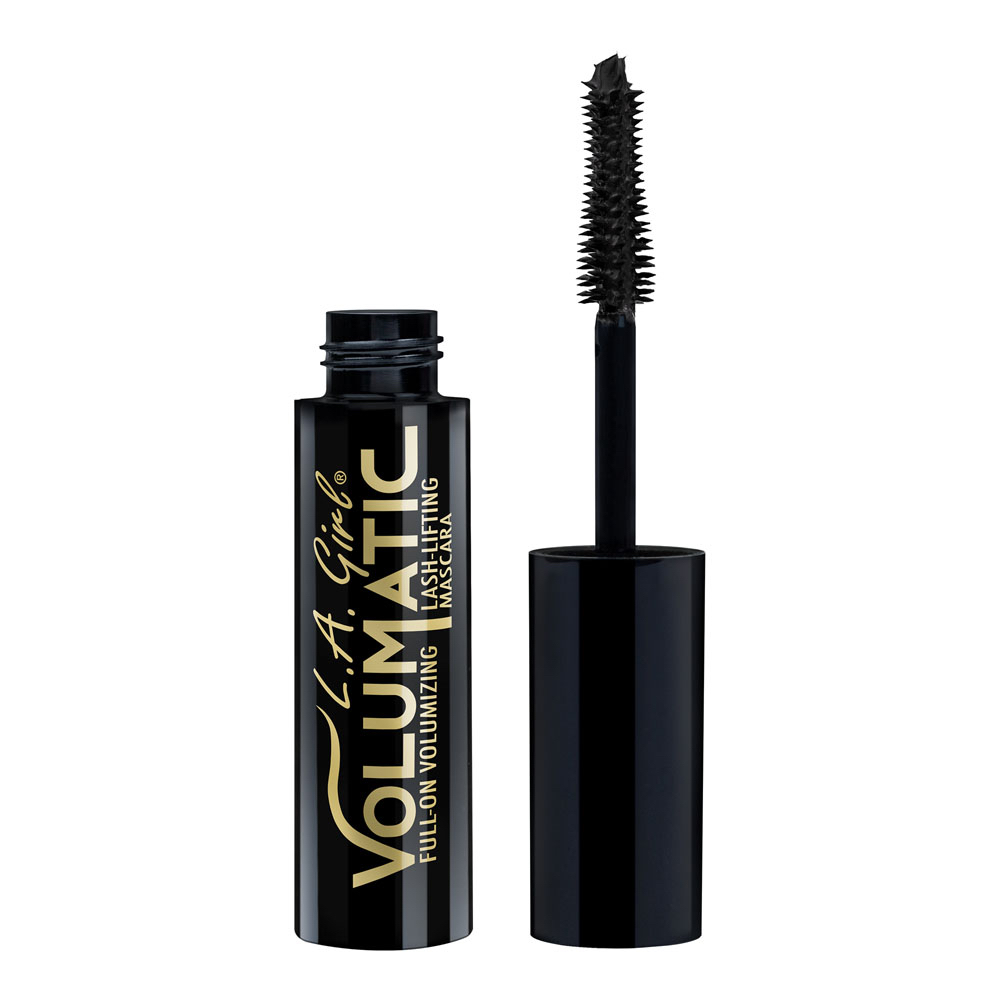 Budget beauty brand, L.A. Girl is rapidly becoming my favourite pre-payday go-to. This water-resistant option will positively inflate your natural lashes, coating them in your choice of deepest black, brown or even blue, green and purple. Again, care is needed to apply without smudging around the lash line, but I really like the wand, which starts off chunky and dwindles to a thinner tip, great for precision primping.
Delilah Intense Day to Night Buildable Mascara £24
If you're after full-on drama, an old-school wax and pigment formula could be your preferred.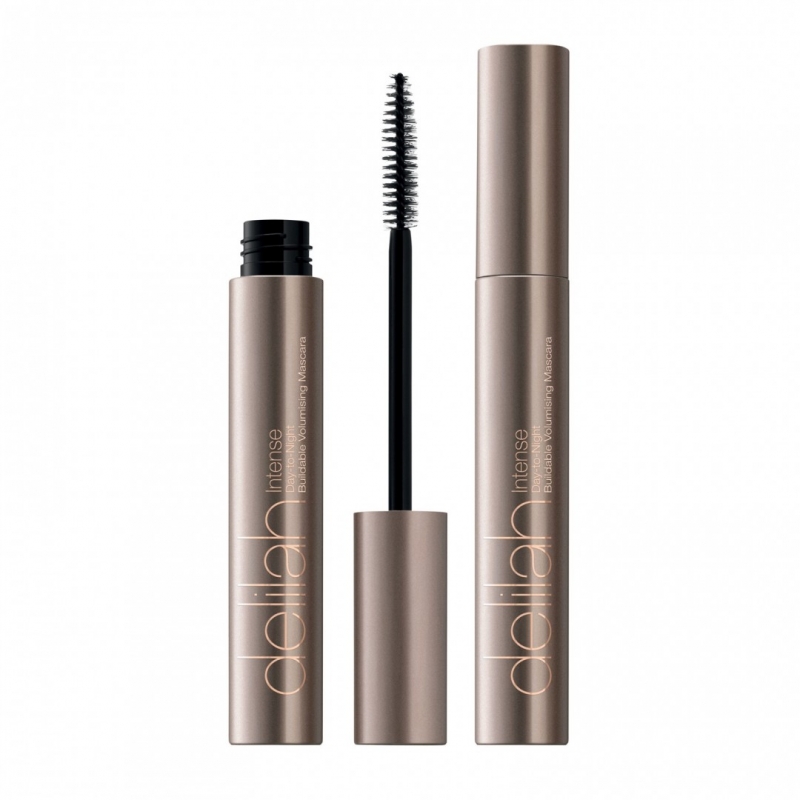 The beeswax in Delilah mascaras is synthetic, in-keeping with their vegan philosophy. One coat will give discernible but restrained colour and definition to the eye. Keep building though, if you're after the full Bambi effect.