Oscar Wilde was certainly not a conventional gentleman by Victorian standards. He was far too intrigued by ideas of decadence, deceit and moral perversion to fit into the starched, stoic standards of the time – an association that would bring his eventual downfall. Much has changed since Queen Victoria was on the throne and masculinity is, thankfully, one of them. Casting a modern eye back over his life, he emerges as Oxford's quintessential modern gentleman.
The Gentleman's Gazette describes the modern gentleman as imperfect by way of human nature, but nevertheless a man who consistently keeps his word, "quite simply, a gentleman makes promises that he intends to keep."
Modern 'gentlemanliness' is less about the archaic practises of class, wealth or etiquette. To be a modern gentleman is to be true and honest, with good intentions and loyalty to your beliefs; characteristics that permeate the legacy of Oscar Wilde.
He was committed to expressing himself with total transparency, whether through his dress, his writing, or his collision with the law. He was unafraid to battle social and political injustice, particularly with regards to Victorian Stoicism and views on homosexuality. He was a true martyr for his beliefs and chose to display his thoughts and emotions in a way that defies modern notions of toxic masculinity.
Gentlemen of the Jury
Whilst infamous for his literary eloquence and wit, Wilde's scandalous court case against the Marquess of Queensbury represents a pivotal moment in his gentlemanly legacy. Despite being urged to flee the country following allegations that he was homosexual, Wilde radically refused and attempted to sue the Marquess for criminal libel.
Although arguably not his wisest decision, as Wilde was eventually found guilty of gross indecency and sentenced to two years of hard labour, his unwavering commitment to challenging strict and unforgiving Victorian ideals is admirable.
Whilst Wilde didn't overtly admit to or advocate for homosexuality, the transcripts from his court case show that he was consistently blasé and euphemistic, using wit to highlight the ridiculousness of the court.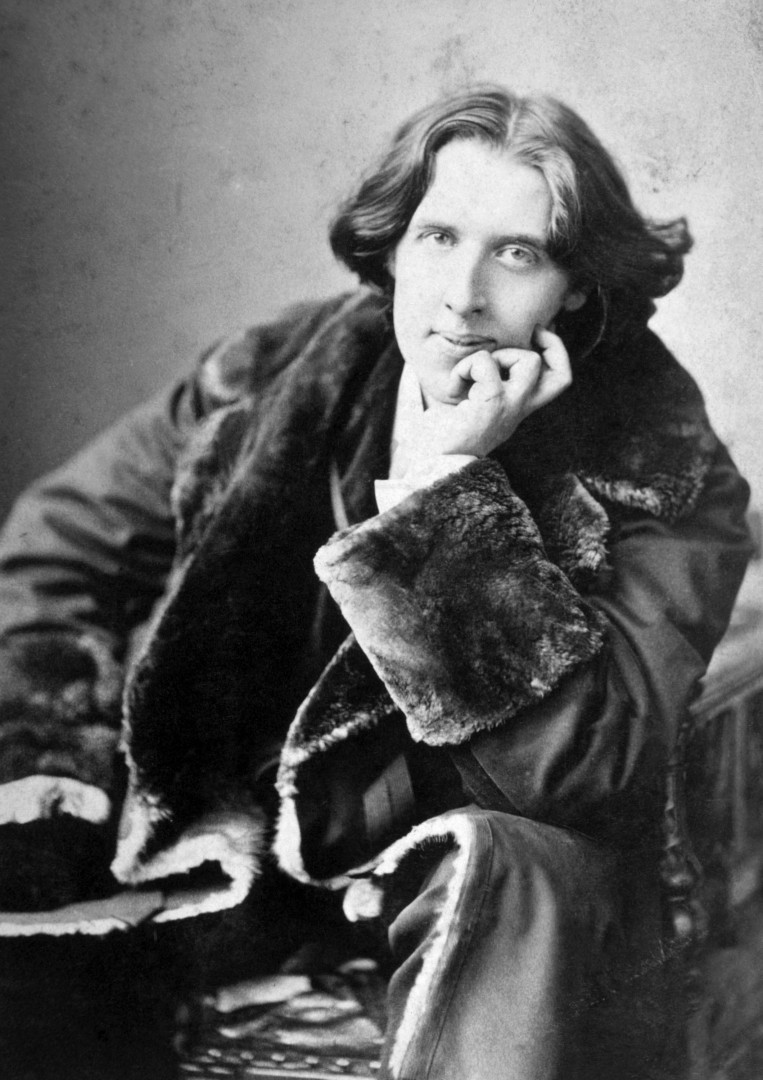 Keeping up Appearances
It's impossible to refer to Wilde as a gentleman without mentioning his iconic style. He is often pictured wearing lavish fur coats, velvet, silk and stockings in an unashamedly gender-bending fashion that would have shocked his contemporaries. His style and appearance is another example of Wilde's lack of fear in subverting the conventions of his day. His gentlemanliness comes not only from his courage, but also from his continual striving for aesthetic excellence. As Wilde himself notes, "you can never be overdressed or overeducated."
Writing Without a Censor
There is no doubt that Wilde was an incredibly talented academic, not only in the English language, but also in French. His work often dealt with traditionally taboo or sinful topics, as seen in his French play Salomé or his celebrated English novel The Picture of Dorian Gray. Whilst this was certainly denounced as un-gentlemanly in the Victorian era, modern readers are more likely to abide by Wilde's own notion that, "there is no such thing as a moral or an immoral book."
Instead, we can appreciate Wilde's skilful use of language in a way that is separated from ethics or opinion. The freedom of expression that is so prominent throughout his works defies Victorian restriction and emulates honesty in a way that resonates with our notions of what it means to be a modern gentleman.