Dubbed 'The Steve Irwin of Farm Animals', Farmer Will (aka Will Young) won us over way before he appeared on last winter's Love Island, with his adorable TikTok videos showing the ups and downs of life at the farm.
Now back where it all began, at his lambing farm in Buckinghamshire, Will is sharing his enthusiasm in the form of his new book: For the Love of Farming: Farmer Will's Guide to Life in the Fields. We got in touch with Britain's most glamorous farmer, to find out more.
Tell us about your farm…
So, I'm a sixth-generation farmer, the farm's been in the family since about 1850.The farmhouse that I'm in right now has been passed down in the family. It has had various animals on it, and currently, we've got about 1,500 breeding sheep on the farm, as well as emus, donkeys, goats, pigs, and alpacas. That's it for now until the next find comes. In the future, I would love to open the farm up to the public and let them have like a day in the life of a farmer experience.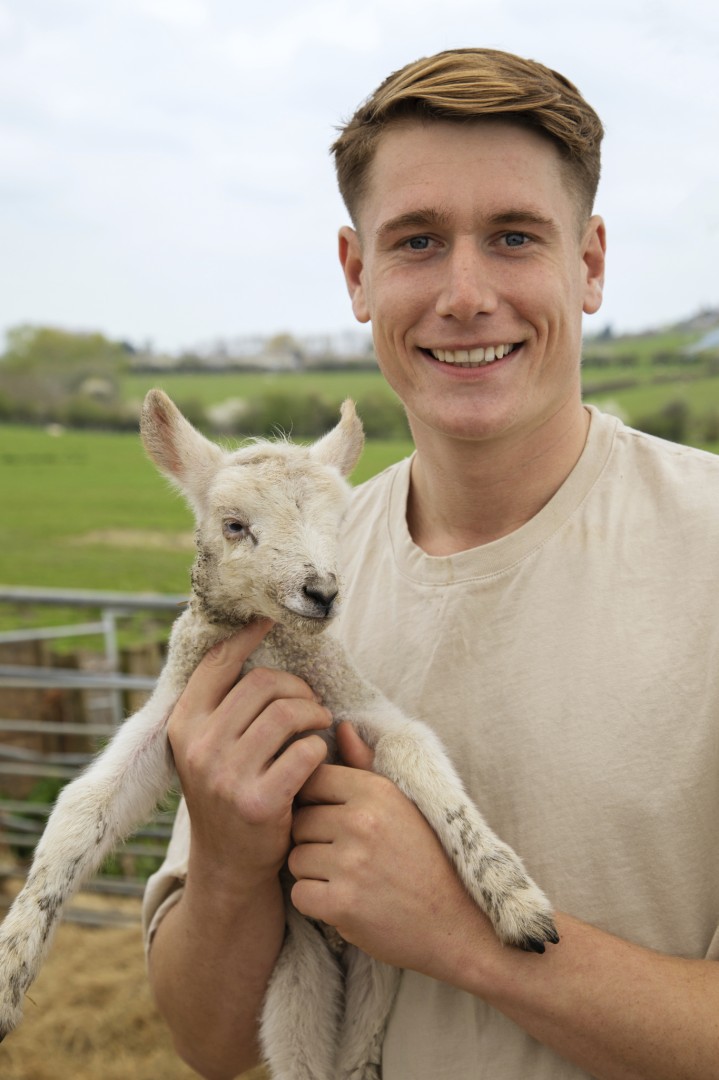 Before this career, you were going to be a professional footballer, and then an accountant – what made you settle into farming?
My love of it. I've always loved farming but my dad actively pushed us to get an education and really find out what we love in life. I've always loved the farm though, despite trying lots of different things. When I was 17 I came back full time and I've never looked back since. 
What led you to write your book?
For the past two years I've posted TikTok and Instagram videos showing people all of the different aspects of farming and what I do day-to-day. That got a great response and there was a niche for it, so it kind of got me thinking about what more I could do. I actually got approached by the publicists to write a book which was absolutely incredible because it's another platform to educate people, make people smile, and shine a positive light on farming.
And what can readers expect?
To be quite honest, I wasn't great at school and I'm not a big reader really, so I wanted to make this book as easy as possible for people to read. There are things like step-by-step guides of different jobs I do on the farm. I understand that for some people, books can be very overwhelming, so I wanted to put out a very light-hearted, easy read for absolutely everybody.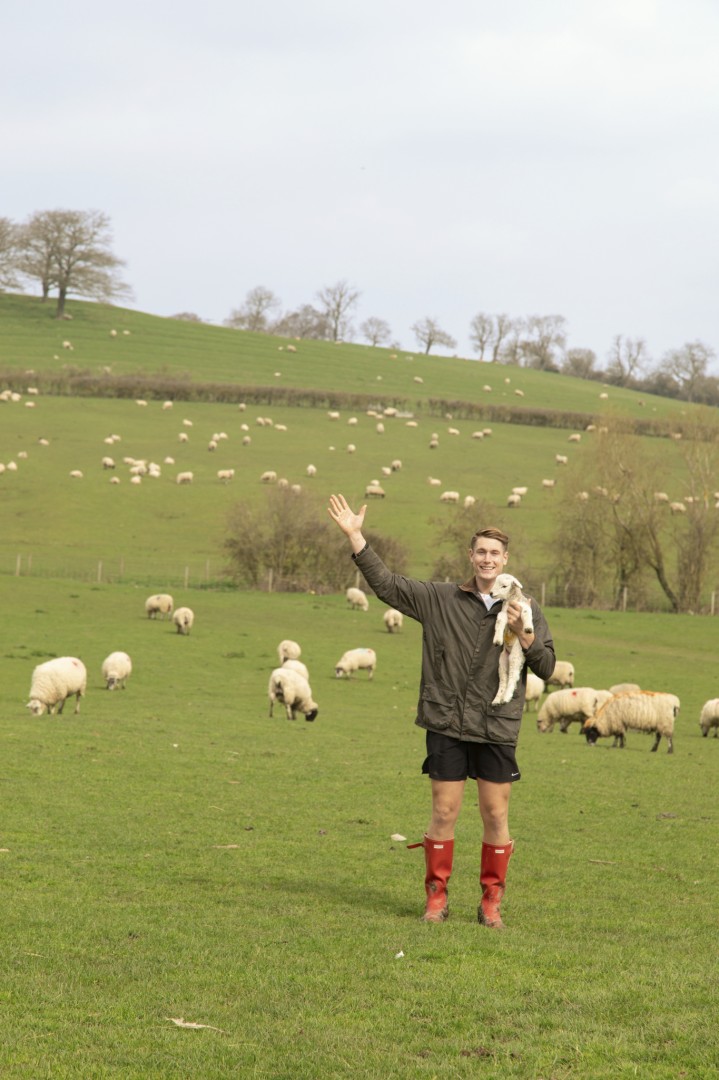 And all this was in the works before Love Island?
When Love Island approached me, I didn't actually think I was going to get through, but it ended up being a very quick process. I'm not your typical Love Island boy; I'm a farm boy but I knew it would be a once-in-a-lifetime learning experience. My dad told me that as long as I could employ someone to work on the farm while I was gone, it was fine. As soon as I left the show, I came straight back to farming. 
Do you think the fact that you're not a 'typical Love Island boy' has helped you maintain your relationship with fellow Islander Jessie away from the cameras?
Yeah maybe. When me and Jessie came off of the show, neither of us knew how things were going to work because she lived in Australia and I lived in the UK but we both wanted it to work. She came back to the farm with me and we lived there, away from the city, away from the parties and we focused on ourselves. We're so glad that we did because now we've got a really strong relationship, thriving, and living our dreams.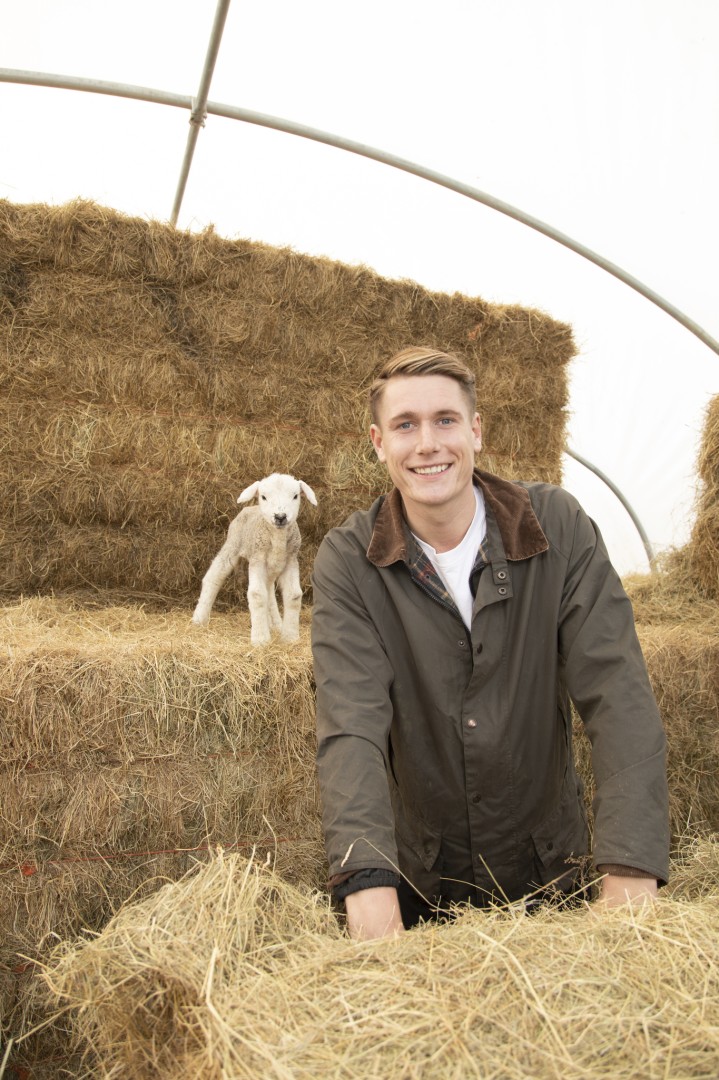 Turning back to farming, in recent years there has been pressure on farmers to evolve and adapt. How do you achieve the right balance?
In this industry you have to keep moving forward and keep on improving because if you stand still, it can have a real negative effect. Even looking back to when my dad was a boy, there were 12 working farmers in this village (which is about two miles long) and now there are only two and that's down to people not advancing, not improving. Backing British farmers is very important.
On the smaller family farms, you need to diversify and find other ways of finding an income.
We're still trying to adapt and do different things and improve but also make more money at the same time. Climate change is a massive issue and there's a lot of changes that can be made across the board. Obviously you can't do it overnight, it's a work in progress. 
I imagine your social media presence helps?
Any money that I do make from social media is used to help change and diversify the farm. I've invested in these new animals and there are talks of getting glamping pods, too. These other modes of income are great because you can't solely rely on the animals or the crops. One year could be great and the next could be terrible, and you're almost fighting a losing battle.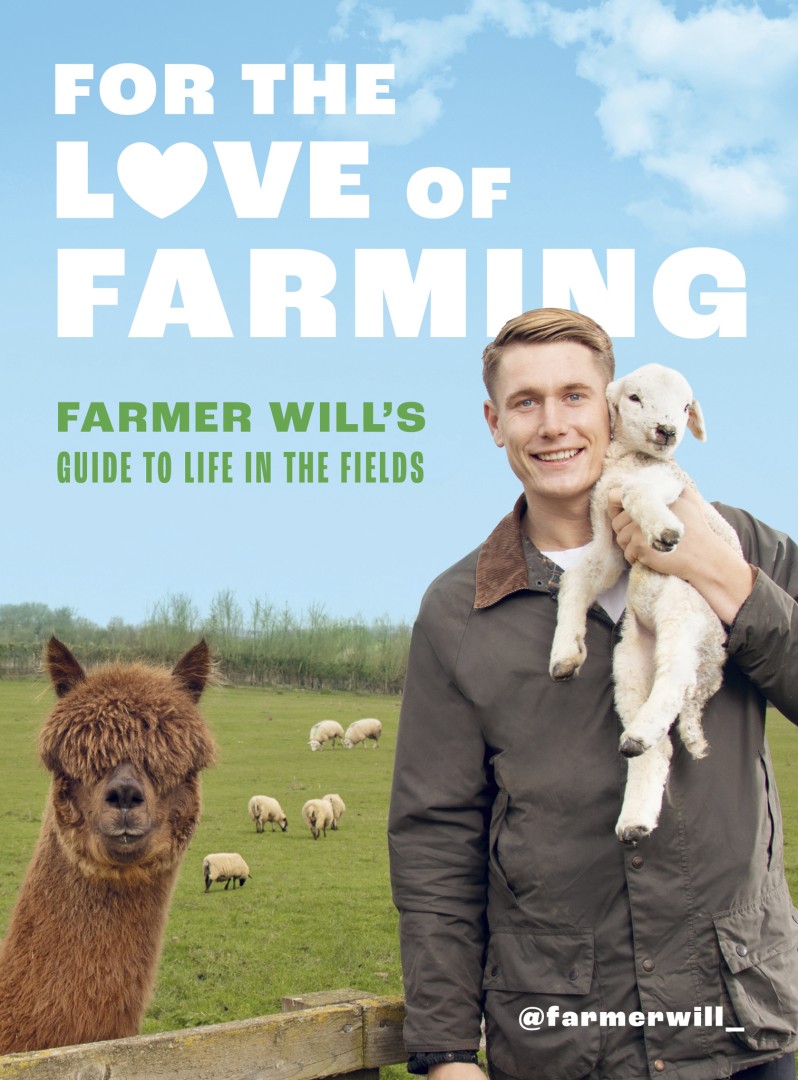 IG | @Farmer_Will_
TikTok | @FarmerWill_ 
For the Love of Farming: Farmer Will's Guide to Life in the Fields is in all good book shops now