Talented artist and illustrator, Jen Winnett, explains how she came to establish herself as an eco-artist, running a thriving business in the heart of the Cotswolds.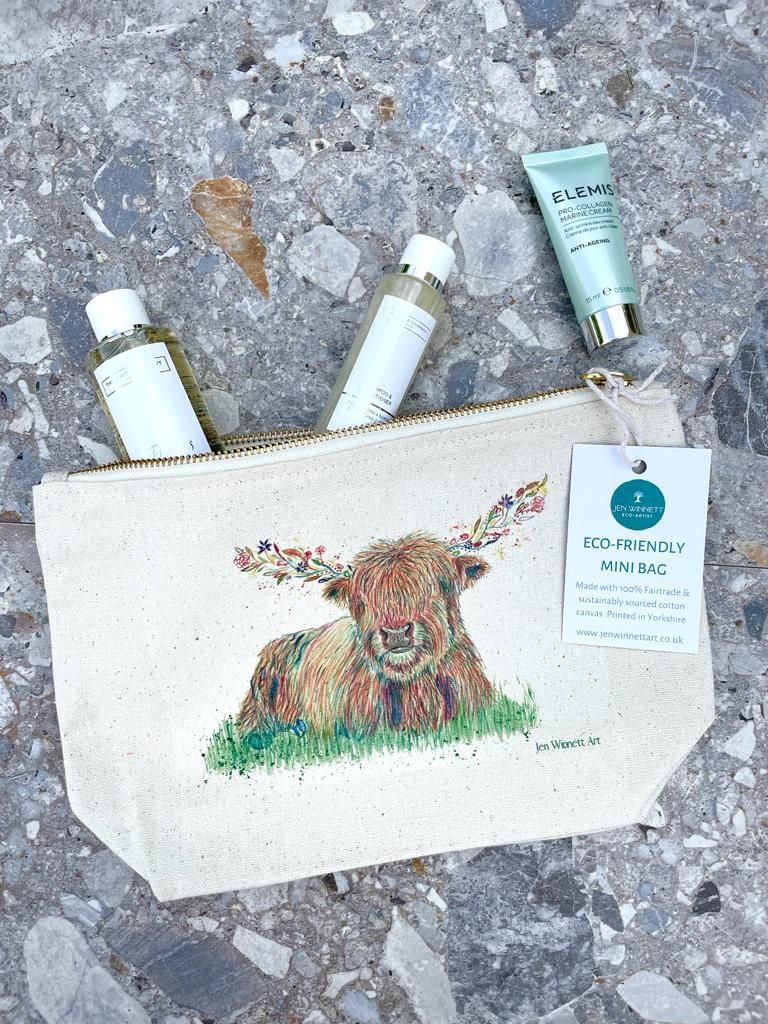 I'm a self-taught watercolour artist and began painting in 2018 as a therapy to support my recovery from a long battle with anorexia. After University I had to take a year out to fully commit to intense treatment in London and during this time, I found myself at a loose end. All my friends had moved out, had full time jobs and were thriving. I had moved back home with my mum and was jobless. I decided to start with my passion – horses. So, as I got better, I started schooling and riding for people again. After a few months I had a freak accident which involved a client's horse falling on my foot, crushing numerous bones with bad tendon damage.

I was instructed to undertake strict bed rest, which – mixed with very early anorexia recovery – was incredibly anxiety provoking. Alongside the financial pressure, it was a bit of a storm in a teacup situation. Terrified of a potential relapse I started painting. We had done a lot of art therapy in treatment and it kept my hands and mind busy. It allowed me to escape the anxiety and create beautiful things.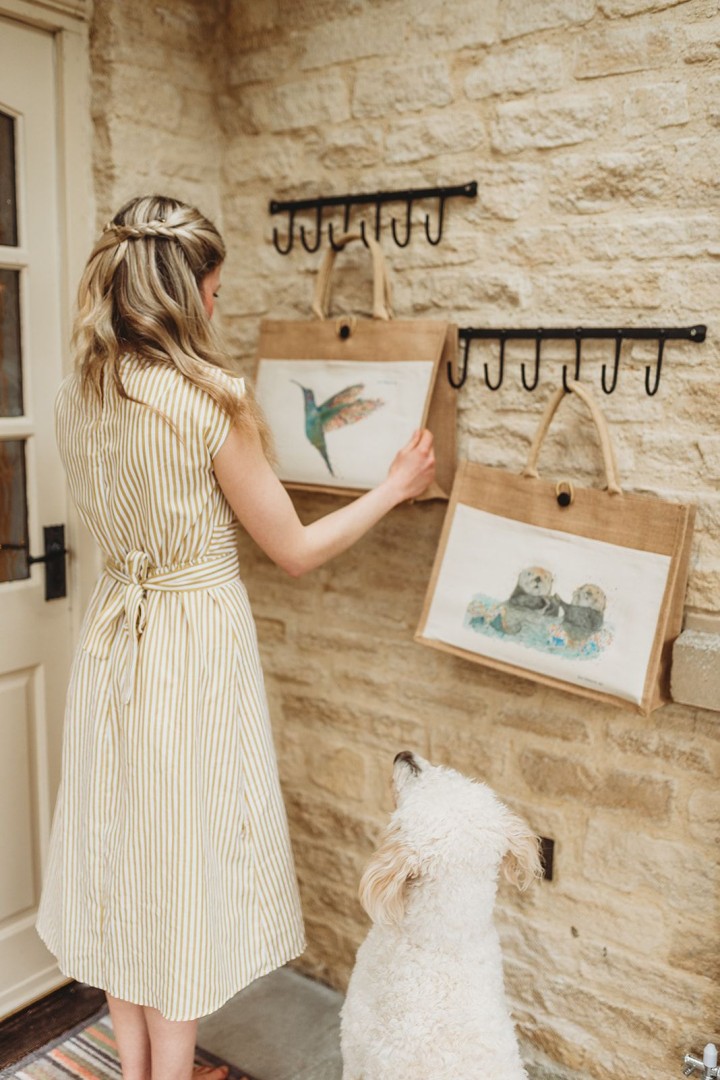 I shared a few images on social media and soon had requests to buy my work. I had a light bulb moment; could this outlet provide a potential income, too? So, in December 2017 I did my first Christmas market (on crutches) with only six animal illustrations and one product range; art prints of my work. I made £100 and was over the moon.
Painting brought me such joy and really supported my mental well-being. Sharing my paintings online showed me that they brought other people joy, too. I left my job as Head of Marketing for a company which runs supported holidays for adults with learning disabilities and in 2019 took the plunge to set up Jen Winnett Art as a full time business. 
I founded the business on three core values; Sustainability, Affordability , Ethical production 
I branded myself an Eco-artist as nature is my passion, and it weaves through my entire business. From the inspiration for the paintings, all the way through to the way my products are created (eg My eco-cards are all made in the UK on FSC card, carbon neutral and printed with vegetable oil based inks.)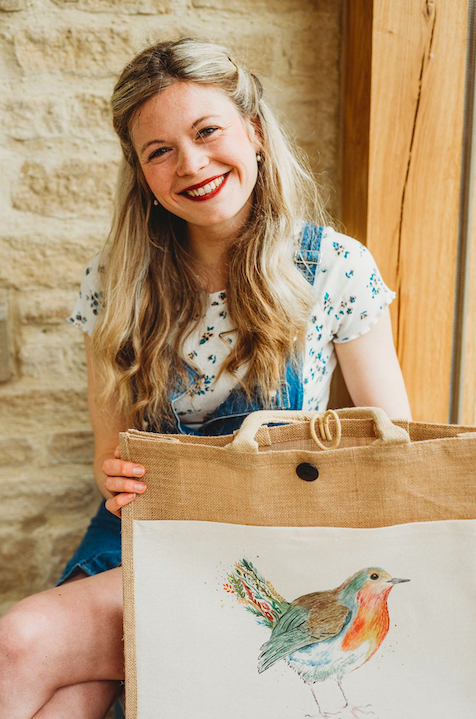 My customers and social media followers are incredible at giving feedback when it comes to launching a new product range. As I tour round the country at events I pick up requests and if they accumulate I normally decide to explore the possibilities. It can be quite challenging to decide what to produce next due to my own ethical and moral values but there are some excellent UK manufacturers and many things are possible.
Although I love what I do, it feels like I juggle 1000s of plates a day. I would be lost without my endless lists and being strict with time management alongside with a decent amount of time out in nature. Never be afraid to ask for help – I have a wonderful employee at HQ who can deal with orders whilst I can focus on being creative. It can be hard to strike a balance between the two as they require two very different brains. I set aside 'Painting' days to give me the whole day in a creative headspace.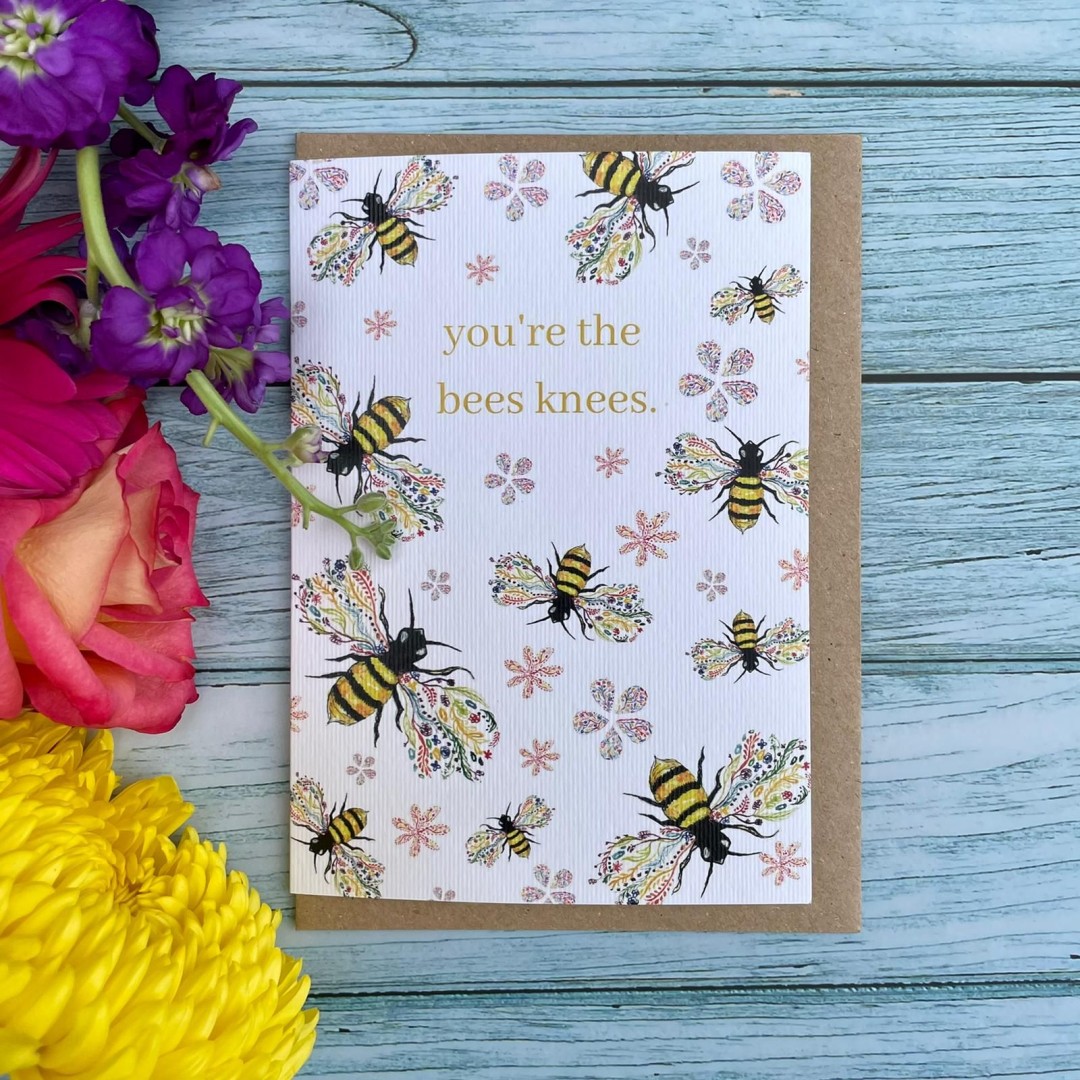 In the five years of growth, I am now turning over six figures, stocked in over 150 shops all over the UK and USA but most importantly I'm happy and healthy. With the planet needing our help more than ever, I wanted to show consumers that eco-friendly products can be beautiful and affordable too and there are some very easy swaps that can be made to support a more sustainable lifestyle. 
Jen also takes commissions: "I work from photographs and have painted dogs, cats, horses and even someone's hedgehog. Prices start from £195 and you can find more information at jenwinnettart.co.uk. Follow Jen on Instagram and Facebook at @jenwinnettart