When the rock god Professor Brian Cox stopped playing the keys and beamed the wonders of understanding the universe into our homes, I was convinced I had an undiscovered talent for particle physics.
I would sit on my sofa while the Doc waxed lyrical, and a little like the opening questions on University Challenge, I was on point. Can I explain the search for the 'god particle' to you? I sure can. Can I tip your face to the night sky and point out the constellations of Andromeda and Cassiopeia? Absolutely. The northern constellations are mostly based on Ptolemy's 48 Greek constellations, while many of the southern ones that were invisible to the Greeks were not created until the 16th century.
I would not say that is where my knowledge ends, but I am certainly more of a bookshop enthusiast than I am a cosmologist, and my dreams of giving lectures at CERN have been shelved. There are, however, some fabulous books out there, and who knows, you might discover your hidden talent for astrophysics or forensic biology.
Seven Brief Lessons on Physics by Carlo Rovelli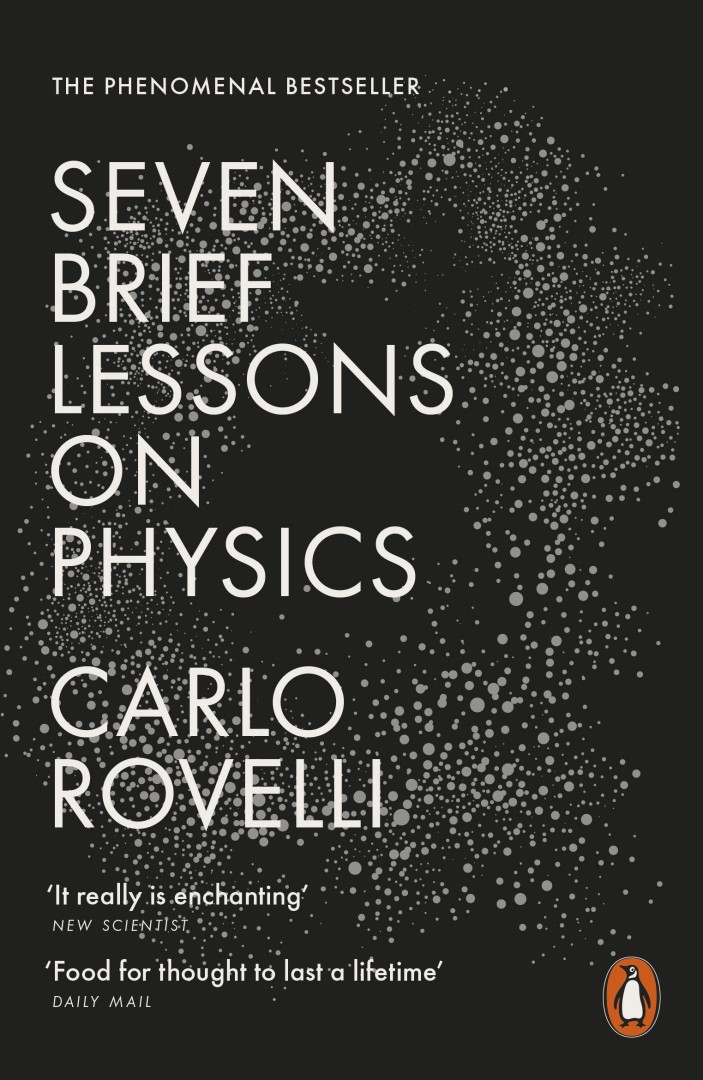 This book is the perfect entry-level introduction to mind-bending modern physics. Originally written in Italian by Professor Rovelli, it has been translated into over 50 languages and flies out of my bookshop every day – proof enough that we are all a little bit obsessed with quantum mechanics… maybe my alter ego IS AN ASTROPHYSICIST… my dream lives on. Read this book; I promise you will be impressed, and so will your dinner party guests.
The Universe in a Box: A New Cosmic History by Andrew Pontzen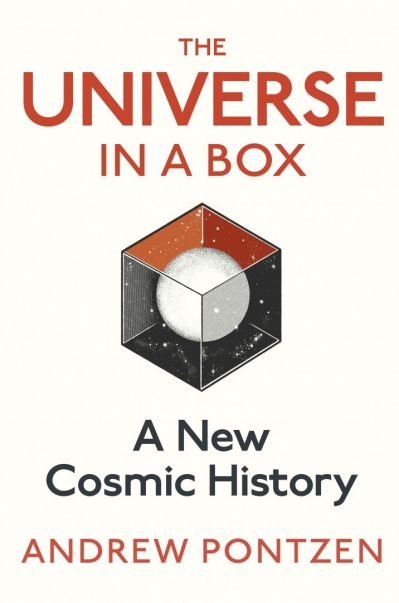 Or Dark Matter and the Suboptimal Pizza! This is the perfect book for the geek in your life. Professor Andrew Pontzen's career is based in the world of discovery, and the way super geeks make their discoveries is by simulation and testing their theories. This is the story of our home, the cosmos, through mini-universes inside computers. You will be mind-blown!
The Sanctuary by Andrew Hunter-Murray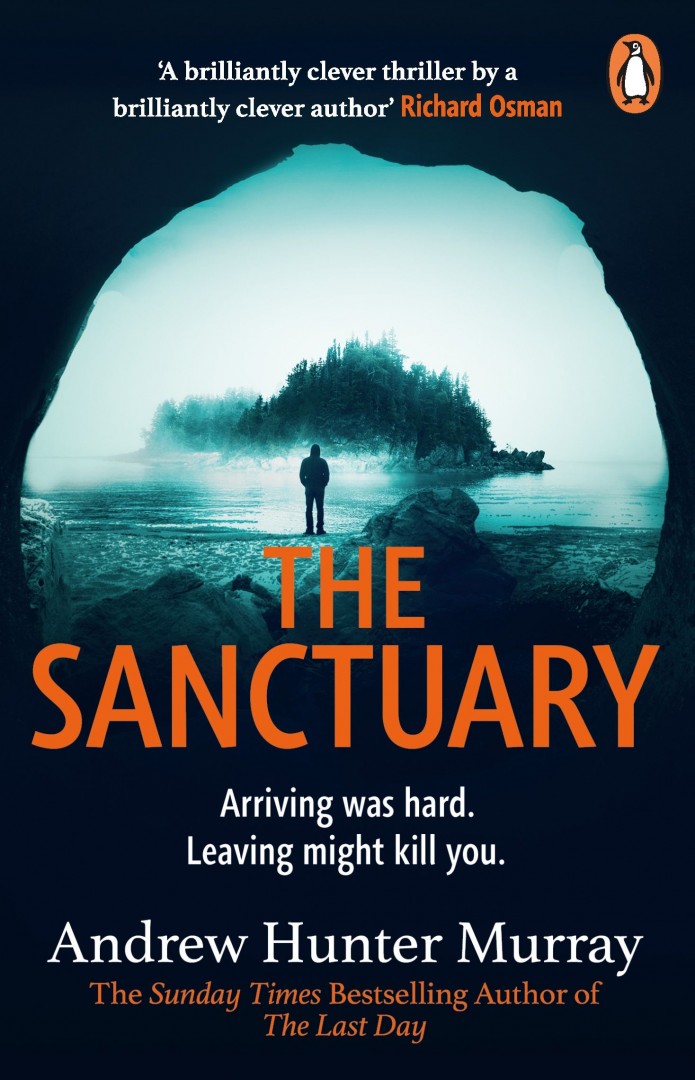 If science non-fiction is not your vibe, then how about some science fiction, The Sanctuary trips all the wires and ticks all the boxes; it will suck you into Paradise, and just when you want to leave, it will slam the door in your face. The Sanctuary is the perfect balance of gripping and unsettling.
Traces by Patricia Wiltshire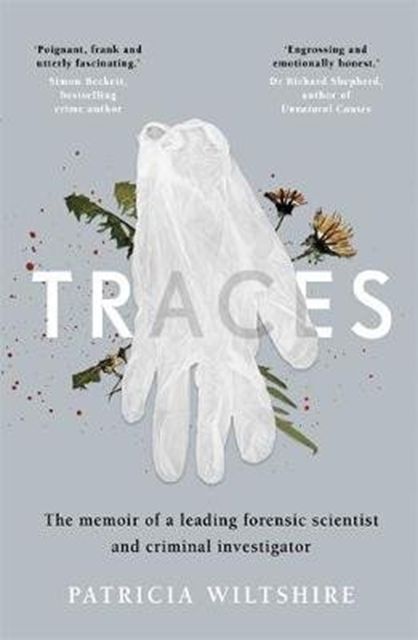 For those who channel their favourite CSI character, this is the book for you. Patricia Wiltshire is a professor in forensic ecology, botany, and palynology, and for those of you planning to hide a body, you should know that palynology is the study of pollen and spores, and everybody leaves a trace. While Professor Wiltshire is certainly detached from death and treats the corpses that cross her path as repositories of evidence, she treats each body with the respect it deserves as a once-walking loved one. This is a journey to the Edgeland where nature and crime are intertwined, on a search for bodies from ditches to living rooms. And if you think this will be a book of botany, think again – you will be treated to detailed descriptions, including the removal of the whole face of a corpse, handling it to wash plant material from the scalp, after which it is neatly fitted back over the skull. Who knew?
This book is an honest account of how a woman from Wales with a difficult childhood took her successful career in environmental archaeology and, after an unexpected call from the police asking for her help, fell headlong into a new career in her fifties, bringing ground-breaking and pioneering contributions to the world of forensic science. This book will blow your CSI mind.
Biology: The Whole Story by Lindsay Turnbull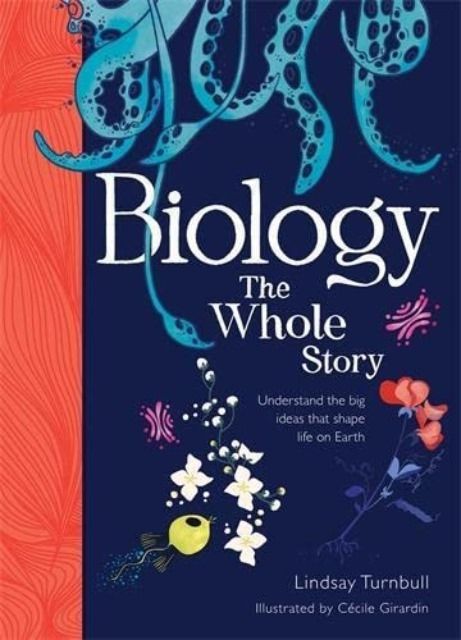 Judge this book by its cover; it is stunning in its detail, beautifully illustrated, and will look splendid on your coffee table, but it is so much more than that. It is the story of life on Earth; it explains the mystery of biology and how it has shaped the very history of our planet and all living things. Be curious, feed your mind, and allow yourself to get lost in the fizz of knowledge.
Lindsay Turnbull is a professor of plant ecology and a Tutorial Fellow at Oxford University. She also has a history of teaching in secondary education, and her passion and joy for her subject shine from every page of this, her first book.