Over in Thame this May, fitch & fellows gallery is hosting 2 wonderful artists, Caroline Moore (paintings) and Suzanne Abell (Sculpture) for Oxfordshire Art Weeks.
Caroline's paintings are classically painted but her subjects can be extremely whimsical, hence her scholarly studies of loo paper and Marigold gloves! Great fun and so beautifully done.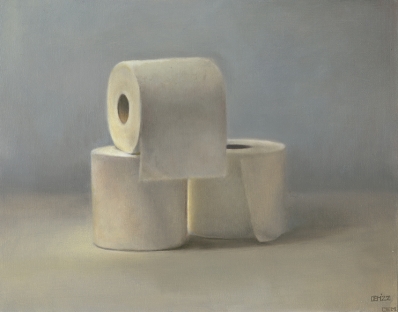 Suzanne's bronze sculptures often depict the human form - peaceful and graceful studies to bring calm to every setting. Along with the regular feast of treasures to be found at this unusual gallery and shop, a visit is always recommended.