Ahead of her latest exhibition at The North Wall, where she holds the position of Propeller Artist, we speak with photography artist Philippa James; creator of the magnificent 100 Women in Oxford exhibition which has subsequently been turned into a limited-edition book.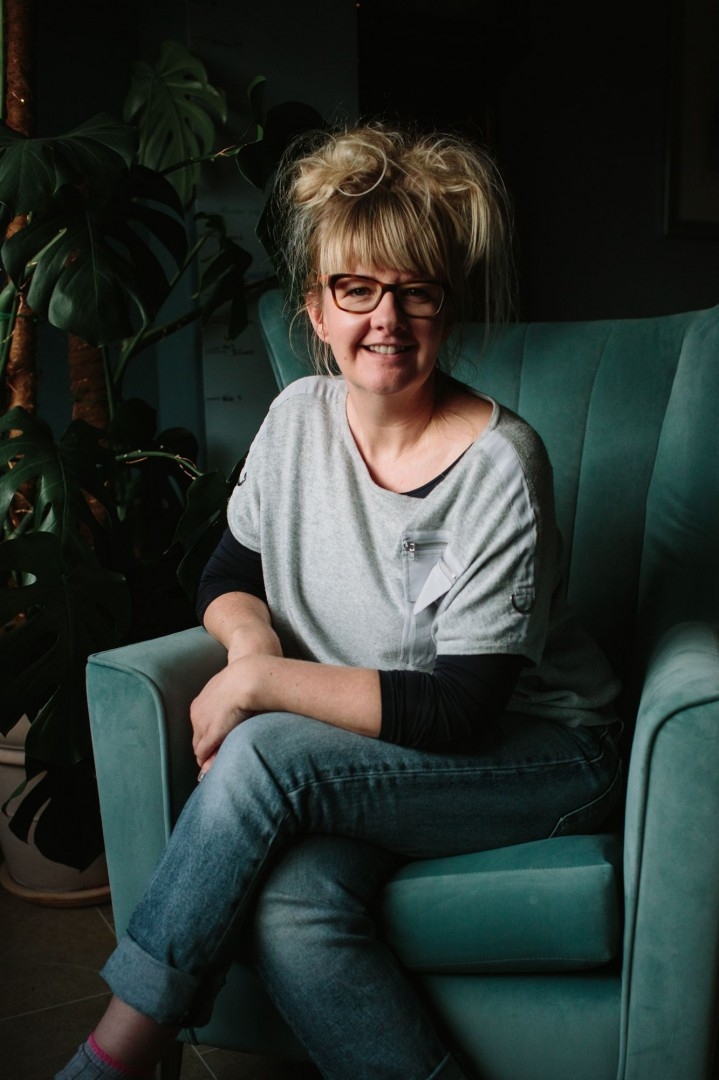 I wondered if you could start by telling me what's involved in being a Propeller Artist?
It's basically like an artist in residence. The North Wall have never worked with a visual artist like this before, so I'm the first. We support each other.
I suppose as a creative, working for yourself, it must be nice to have a network in place. 
Yes! 100%, that was what it was like working on my first project, 100 Women of Oxford; I didn't know anyone. The art world is such a mystery; there's no guidebook, so to speak, there's no one path.
So moving on from 100 Women, there was an exhibition called Fourteen. Tell me about that.
Fourteen started because the North Wall asked if I would like to do another show for the Photo Oxford Festival. At that stage, I didn't have any new work, but I wanted to make some and what I really wanted was to meet other artists in Oxford. We put a call out and ended up gathering up 14 women altogether, so we called the project Fourteen. It wasn't a collaboration as we all made different work and we all responded to the number differently; it was kind of a simple concept that we could all work with. Some people really used the number, some people saw it more as a starting point. What's interesting is everyone made new work from that and quite a few have actually created a whole new body of work based on that project, so it was quite a magical thing to be part of and facilitate.
At that time my father had died, which was very sudden, and so I ended up making work in response to that; a project called Unqualified. I took a photo of a 14-year-old girl who kind of represented me, feeling unqualified to deal with the grief and the emotional turmoil. This new work was a springboard to Girlhood.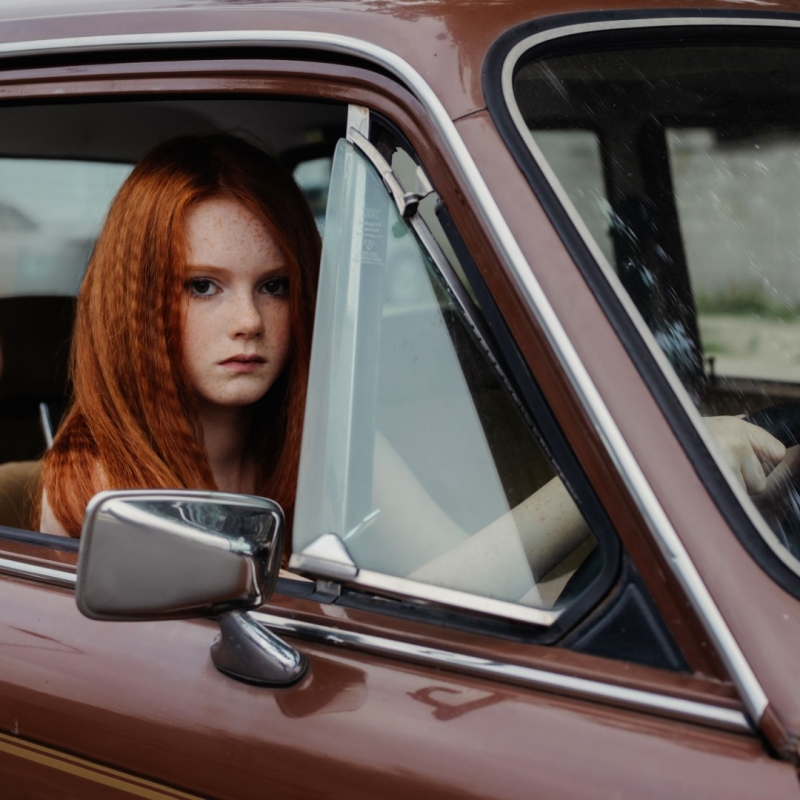 And what about Girlhood, your latest exhibition at the North Wall?
It's very early stages but it is like documentary, it's really gentle and quite tender. These are images of girls who were born at the start of the smart phone generation, and it started with me looking at social photography and how they use social media. Since working with the girls, I've kind of gone beyond that. Even though I'm still interested in how they take photos of each other and how they record each other, I'm also seeing what they do without the phones. It's still a work in progress, it will be a couple of years in the making, so this is a very early stage, and this is the first time I've really spoken about it. 
As a work-in-progress I'm really encouraging the viewer to come and share their experience. I really want hear people's responses to the work I've done so far. I'm going to create a little space at the exhibition for people to write or maybe Snapchat me and I will be there in the gallery to have these conversations.
How have your subjects responded to seeing themselves through your gaze?
It's very much a collaboration: I work really closely with them. When I shoot it's completely experimental. I work really closely with them in the sense that I want them to be very natural and to be unaware of the camera, which takes time and trust. The first sessions that we did everyone was very giggly as the camera was there. My job is to try and peek into their intimate time, as if I wasn't there. We work with situations and then it organically turns into something.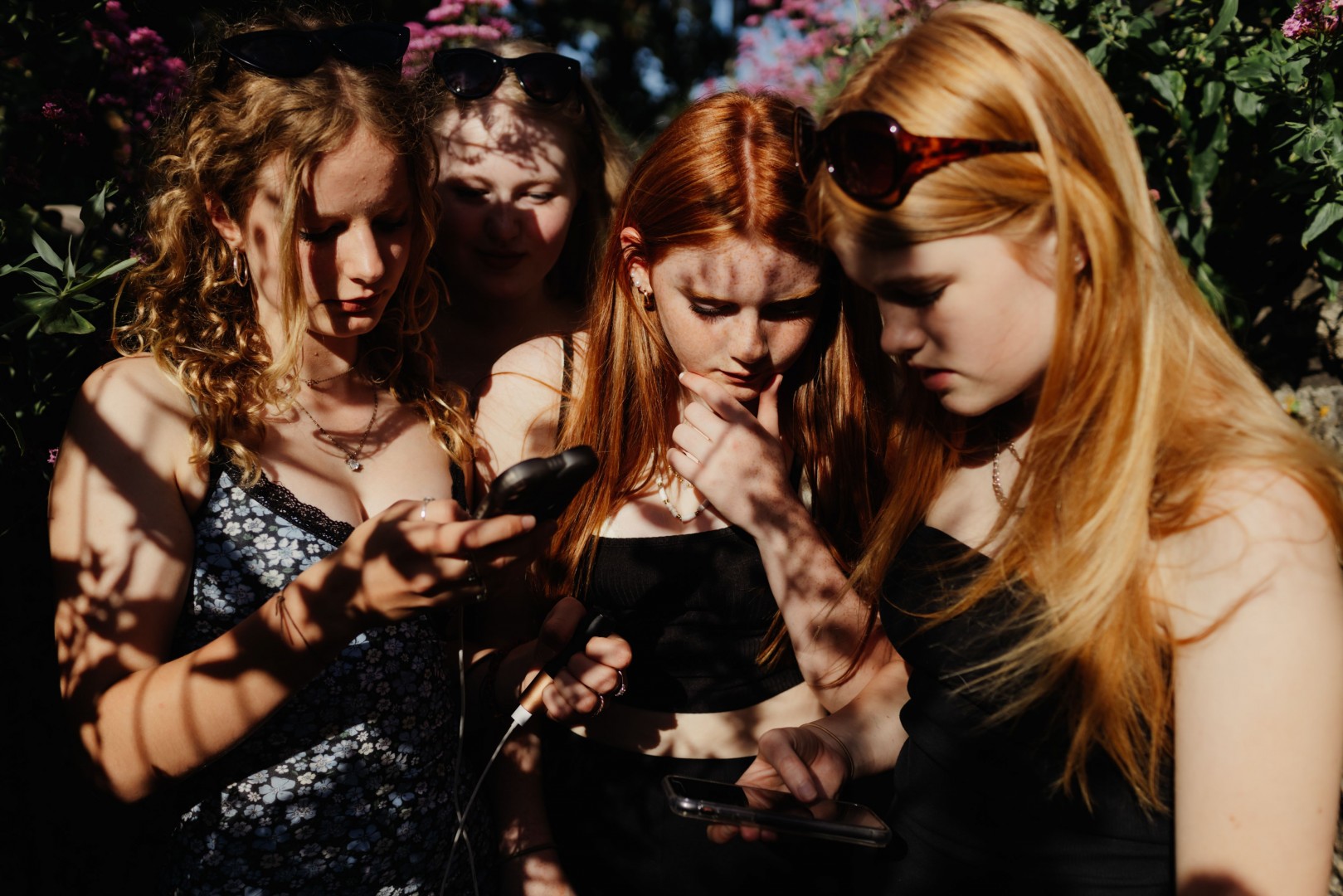 Do they get veto rights?
Yeah, absolutely. They knew at the start that nothing was going to be printed or shown without their consent. I've worked on other projects where I've been more the author and I had the final say, whereas with this I don't want to include images that they're not comfortable with. Sometimes they like images that I don't and there's a discussion between us. Sometimes what I see as beauty they don't. They are really supportive of each other and it's not just about having pretty pictures either, it's about telling a story. I'm trying to educate them about what's beyond a pretty picture or you look good or not good.
With that in mind, what would say to your teenage self? 
I guess my message for my younger self would be to try and really reach out and be open and honest. I was brought up in a different generation. I think these days talking about your feelings and other taboo subjects is more acceptable. I think it is incredible the way the girls talk to each other, how open and honest they are with each other. I'm discovering that really honest conversations are so valued, and I guess I didn't have that growing up. 
We often hear of the very many downsides to growing up alongside social media but this is our optimism issue. Having worked on Girlhood, can you see any positives?
Obviously there are so many negatives to social media. I'm not all pro but, like anything, there can be a balance. Ok, I didn't grow up with social media, but I had a version of that; I had social connections, and social media is a form of social connections.
I know it comes with risk and danger but you can be connected with so many more people. Quite often, what I'm finding with the girls I researched is that they use their phones as a form of editing tool. They don't always share, they don't always put themselves out there in terms of their image. They scroll and they look – and likes do matter – but they are closer to their immediate peers than they are to their online life, which I was surprised by. They usually only share within their own peer networks. At this age your friends are like family, and you rely on them heavily. I feel like the important thing is to be flexible and open-minded with social media. It's fascinating to watch their gestures – they have certain poses. I went to Copenhagen in the summer and there was a group of teenagers all doing the same. We had our slang words and gestures that our parents didn't understand, teenagers today have exactly the same, but their language is larger and more global because of social media.
Philippa James' Girlhood, a work-in-progress exhibition, is on at the North Wall Arts Centre, Oxford from 7-28 January 2023.