What makes a perfect picnic? Everyone has their favourite recipes, whether it's a round of sandwiches; roasting off a tray of chicken drumstick;, adding a dash of truffle oil to mayo for dipping your hard-boiled eggs; a sumptuous sausage roll; or simply a pick and mix around the deli aisle at your local supermarket.
It's ten years since Didcot-based baker Christine Wallace found fame as a quarter finalist in The Great British Bake Off. Who better, then, to ask for advice on Great Outdoor bakes?)
Lemon Barley Cordial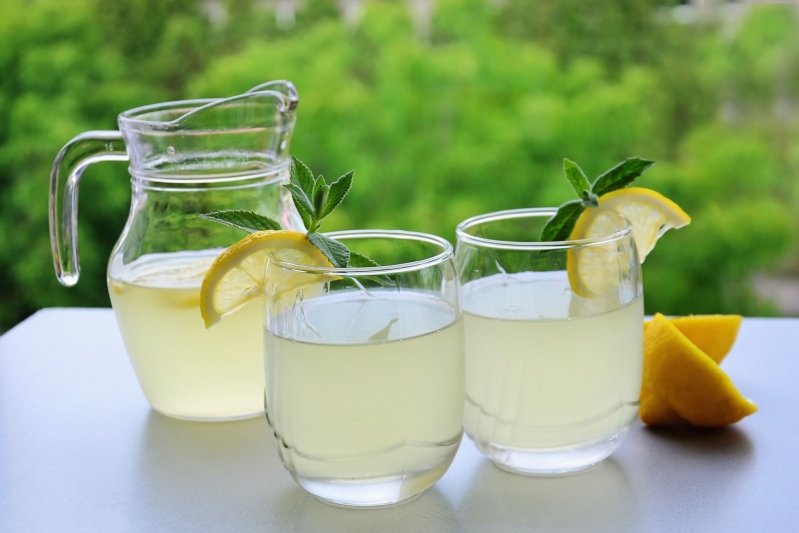 Ingredients:
500g pearl barley

3 litres water

1 kg caster sugar

6 – 8 lemons (depending on personal preference for taste)

75g citric acid
Method:
Place the pearl barley and water into a large pan. Bring to the boil and simmer with the lid on for 40 minutes.
Meanwhile, combine the lemon juice, lemon zest, sugar and citric acid in a bowl.
When the barley is cooked strain the hot liquid ONLY on to the lemon mix in the bowl.
Stir to combine, cover and let rest for 24 hours.
The following day, strain the cordial into a clean bowl and then bottle.

It will store in the fridge for several weeks. Serve diluted with water and ice – stir when in the glass. This makes quite a thick cordial so you don't need to use a lot.
Picnic pie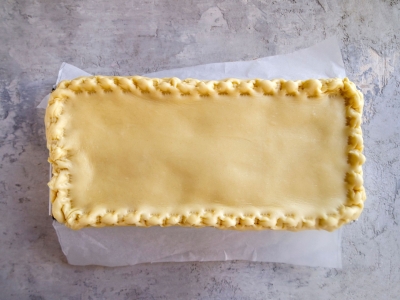 Makes 2
Ingredients for the filling:
300g good-quality sausages, skins removed

300g pork mince

150g cooked ham hock, cut into roughly 1.5cm pieces

2 banana shallots, finely chopped

4 tbsp chopped fresh parsley

1 tsp dried sage

5 hard-boiled eggs, shelled

1 red, 1 orange and 1 yellow Pepper

Salt and Pepper

For the hot water crust pastry:
450g plain flour, plus extra for dusting

100g strong white flour

75g unsalted butter, chilled and cut into 1cm cubes

½ tsp salt

100g lard, plus extra for greasing

1 Large egg yolk, beaten

Preheat the oven to 220oC (normal) | 200oC (fan)
Method:
Grease a 1kg loaf tin measuring about 10x20cm with lard, then cut a long strip of baking parchment and place it in the tin so that there's an overhang of parchment at each end. This will help you to remove the pie later.

Place the peppers in a roasting tin, drizzle with a little oil and bake in the oven for 30 minutes. When cool de-seed and cut in to strips to be set aside.

To make the filling put all the ingredients except the hard-boiled eggs and peppers into a large bowl and season lightly with salt and white pepper. Mix together thoroughly (I use my hands) and keep the mixture somewhere cool while you make the pastry.

Place the flours in a bowl, add the butter and rub in lightly with your fingertips.

Heat 200ml water with the salt and lard in a saucepan until just boiling. Pour the mixture onto the flour and mix together with a spoon. Once cool enough to handle, tip onto a floured surface and knead into a smooth dough.

Working as quickly as you can (the pastry will become more crumbly as it cools) roll out two-thirds of the pastry and use it to line the prepared tin, leaving the excess hanging over the edges.

Press half of the meat filling into the pastry-lined tin and then lay on the roasted peppers. Take a thin slice off the top and bottom of each egg (this helps them sit next to each other and makes slicing the pie easier), then place the eggs lengthways down the middle of the pie.

Add the remaining meat filling and press down firmly.

Brush the overhanging pastry edge with egg yolk. Roll out the remaining pastry to make a lid and place over the pie.

Pinch the pastry edges together to seal and flute the edges neatly. Make three steam holes in the top of the pie and brush with more egg yolk.

Bake for 30 minutes, then reduce the heat to 180oC and bake for a further hour. Leave to cool completely in the tin. Serve cold.
New Potato, Garlic and Herb Focaccia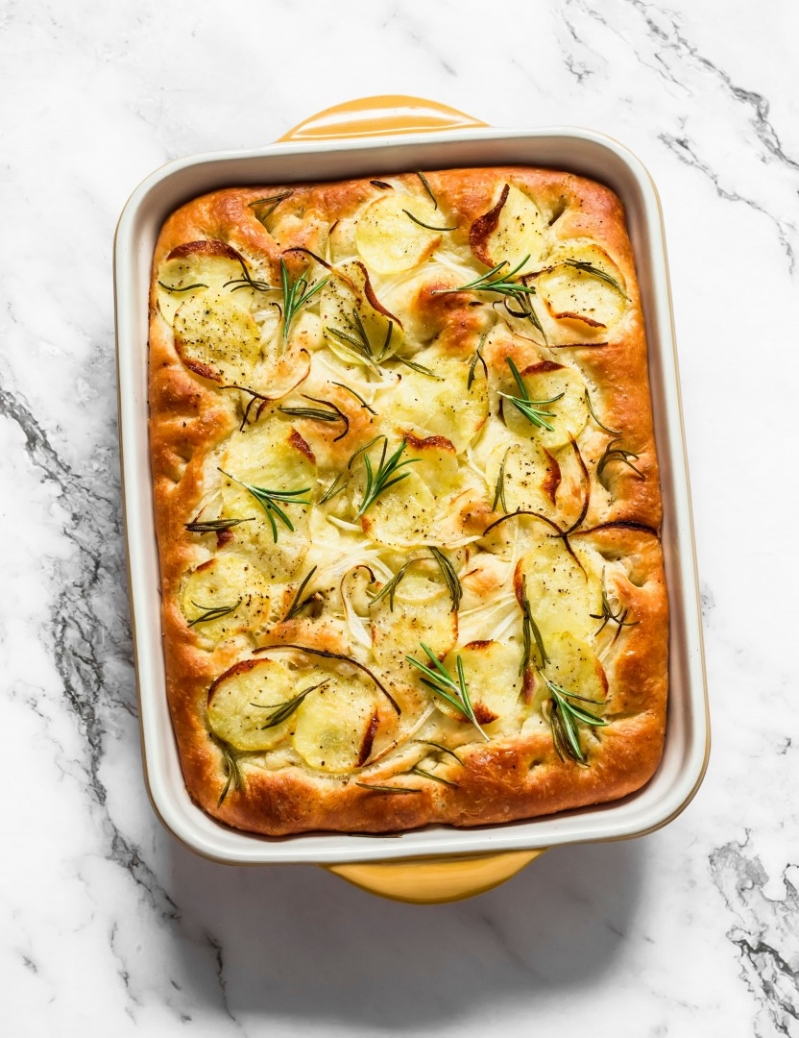 Ingredients for dough:
800g strong bread flour

2 x 7gm sachets of fast acting dried yeast

2 tsp salt

600ml tepid water

4 tsp good olive oil
Topping:
400g new potatoes

4 tbsp olive oil

4 sprigs of fresh rosemary

4 sprigs fresh thyme

4 cloves garlic – crushed

2 tsp fine sea salt
Method:
Place the flour in your mixer bowl and add the salt to one side and the yeast to the other, mix together thoroughly.
Mix the oil and water together, make a well in the flour and add the liquid.
Using the dough hook, combine then leave on medium speed for about eight minutes.
Tip out on to a lightly floured board and knead until you have a smooth ball of dough that is no longer sticking. Place in to a lightly oiled bowl and leave to double in size, about one and a half hours.

Scrub the new potatoes (do not peel) and cook 'al dente', just under being soft. Drain and leave to cool.

When the dough is ready, tip out on to a lightly floured surface and gently bring together. Cut into two and spread out into your tins making sure the thickness is the same all over and the dough goes right into the edges.

Cover with a little film and leave to prove again for about an hour.

Set the oven to 230oC (normal)| 210°C (fan). Cut the tips from the rosemary sprigs and set aside. Strip the remaining rosemary and the thyme sprigs of their leaves before finely chopping.

Mix together the oil and garlic and when the dough has proved brush the top liberally with the oil mix, sprinkle with the sea salt and the herbs.

Press random dimples in the dough with your fingers then slice the potatoes to the thickness of about a pound coin.

Lay over the dough and the brush the potato tops with any remaining oil. Bake for 20 – 25 minutes until risen and golden. Garnish with your remaining rosemary sprigs.
NB If you don't have a mixer, follow the instructions using a large bowl but you will have to knead for longer before the first proving.
Lemon Cookies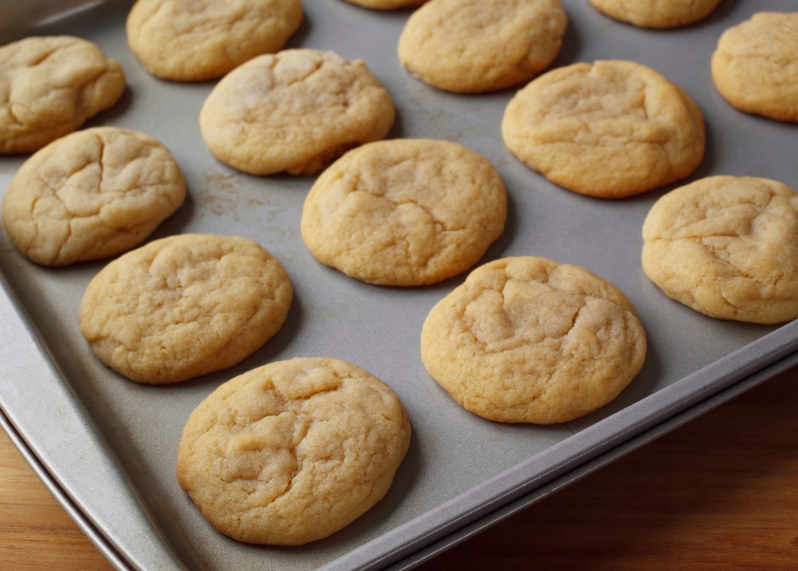 Ingredients:
125g butter
85g caster sugar
2-3 egg yolks
200g plain flour
½ - 1 tsp lemon zest
¼ tsp salt
Method:
Preheat the oven to 200oC (normal) |180°C (fan)

Cream butter and sugar. Add egg yolks one by one and go on beating, then add lemon zest.

Add the sifted flour and salt and knead quickly into a soft and evenly coloured dough. Cover and allow to stand in a cool place for one hour.

Then, roll out to just under ½ cm thick, use cookie cutters to cut into shapes and bake until lightly browned. (We suggest you check after eight minutes and then every couple of minutes or so, as needed).
All recipes provided by Christine Wallace. Find more of Christine's recipes or book a baking lesson at Christine's home in Didcot by visiting her website, bakerchristine.co.uk.
Christine is also one of the driving forces behind the fabulous Didcot Food Festival: mark the date in your diary – 7-8 October 2023 didcotevents.co.uk.