At the New Theatre Oxford until Saturday 28 th August

A standing ovation is how Priscilla Queen of the Desert concluded last night, and a standing
ovation is certainly what the cast deserved. After five hundred and twenty five days of an
empty stage, this was the perfect way for the New Theatre to reopen: with glamour, glitter,
and a huge array of colourful wigs.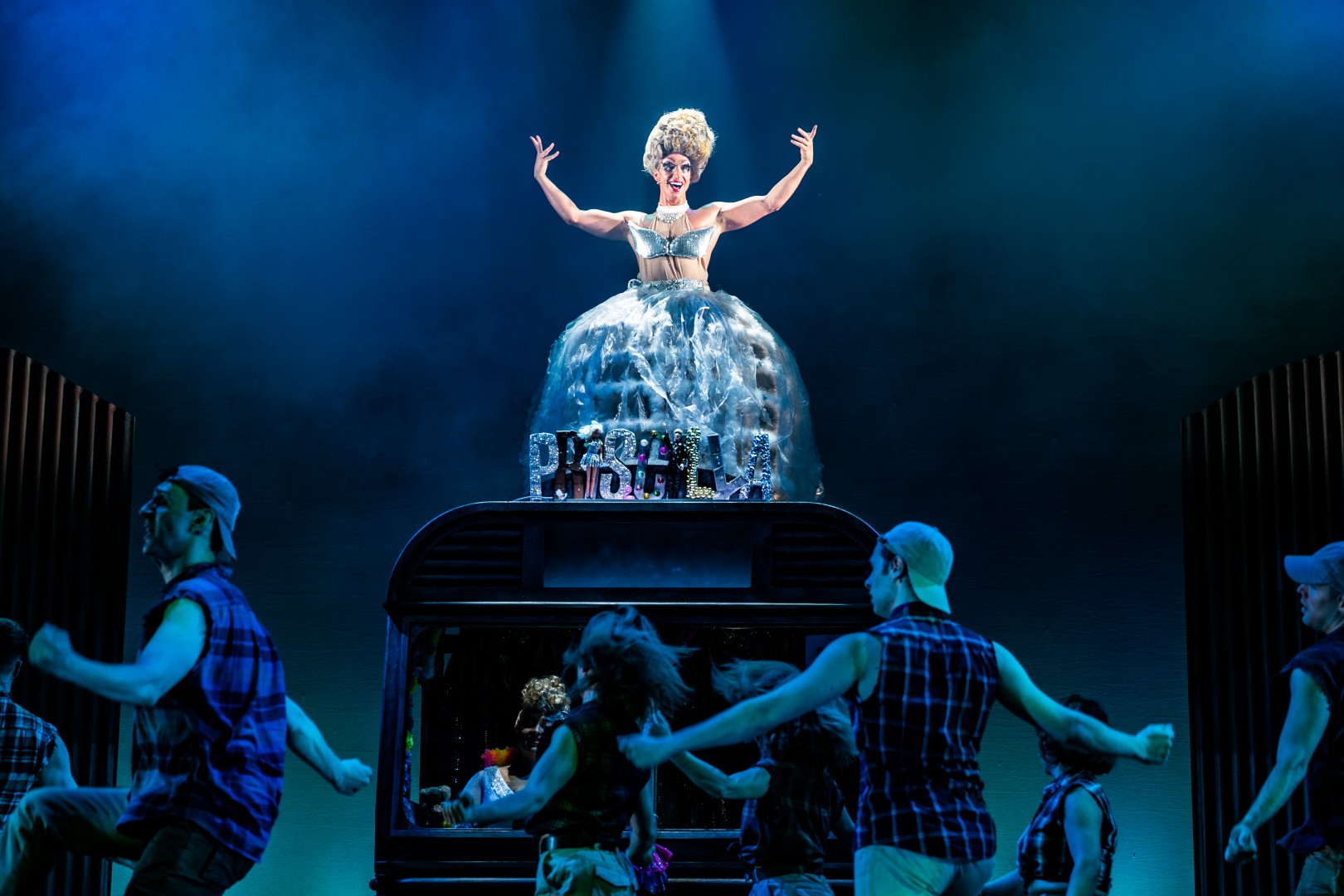 The musical follows three Australian drag queens as they road-trip across the outback, on a
mission to reach the other side of the country for an epic comeback show. However, it is
defined not by the heartwarming storyline of pride and acceptance, important as this is, but
the soundtrack. Musically, it's difficult to go wrong with disco classics such as Boogie
Wonderland, Hot Stuff, I Will Survive, and Girls Just Wanna Have Fun, but the three Divas,
Claudia Kariuki, Aiesha Peace, and Rosie Glossop, produce expert renditions. In glittering
white mini dresses and coiffed blonde wigs, they provide the perfect counterbalance to the
rainbow feathers and sequins donned by the rest of the cast.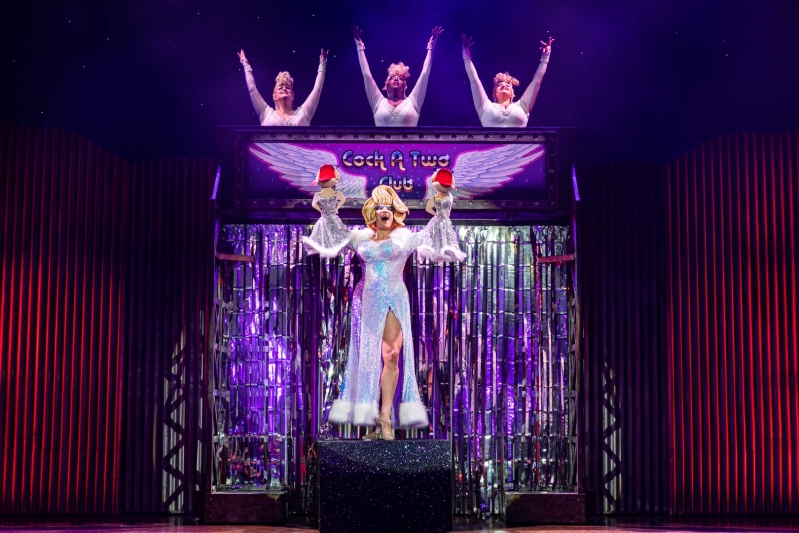 Beyond the epic songs, this is what stands out most – the costumes. Perhaps this is to be
expected in a show centred on the world of drag, but each is more outlandish and exciting
than the last, with the cast switching at breakneck speed, executing choreography as
cowboys, and then as paintbrushes, and then as cupcakes, with extravagant hats to match.
Even the makeup, bright swathes of pink and blue eyeshadow with bold eyebrows and
glittery lipstick seems to have been perfectly applied within the three minutes of Thank God
I'm A Country Boy.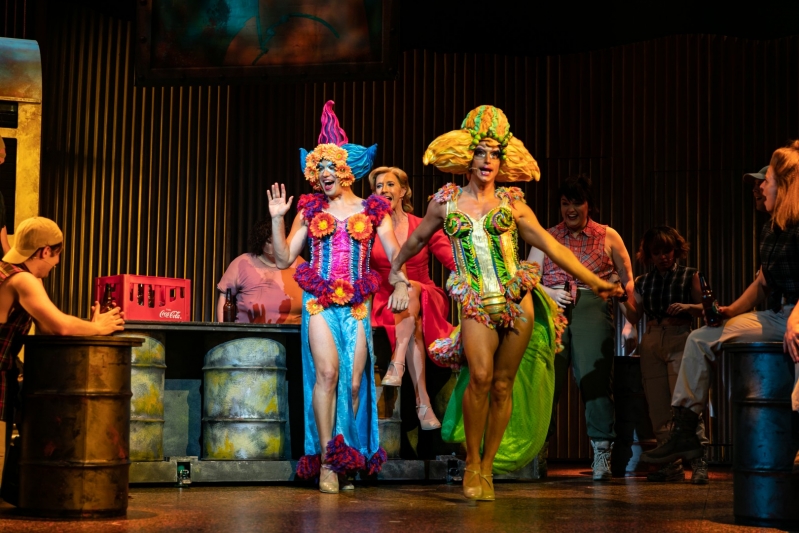 Although very occasionally their Australian accents wavered, Edwin Ray, Miles Western, and
Nick Hayes are the powerful trio at the centre, overflowing with vigour and enthusiasm. This
is echoed by the ensemble, who keep up with huge songs and complex dance sequences,
and in heels, making it all the more impressive. While, Ray and Western both impress with
their perfect choreography, it is Hayes, as Felicia, who steals the show. It is difficult to take
your eyes off him, and his quick wit and perfect lip syncing is unmatched by the other two.

Tackled sensitively, in a performance that is otherwise stuffed with humour and innuendo,
with bold but well executed jokes that have the entire audience laughing, are the more
sinister scenes. The physical threat of rural Australian locals, blatantly transphobic and
uncomfortable with people unlike themselves, is not just skipped over but handled carefully
and tastefully by Western as Bernadette. Similarly, the celebration of parenthood prompts
collective cooing from the audience, a recurring theme tied together with acoustic renditions
of I Say A Little Prayer. These quieter scenes, especially those between Ray and his son,
provide an ideal counterbalance to the otherwise ceaseless energy of the cast.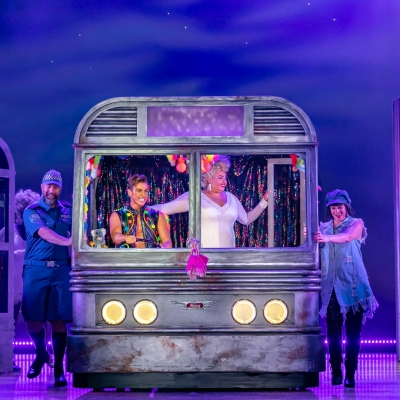 Producer Jason Donavon put it perfectly when he claimed 'this show is going to unite us. It's
about coming together, it's about survival, it's very uplifting.' I can't imagine anyone left the
theatre without a smile on their face, and a renewed excitement about all the bright colourful
things that are on the horizon now the world is opening up again.