Organised annually by Alex Farrow and Harry Househam, the Oxfordshire Mind Comedy Gala is a partnership event run by Jericho Comedy to raise money for local mental health charity, Oxfordshire Mind. The countdown for the next instalment is on, and this year is certainly not one to be missed, with headliners including Rosie Jones, Angela Barnes and Esther Manito. We got in touch with Alex Farrow, Director of Jericho Comedy, to find out a little more about what we can expect from the January show.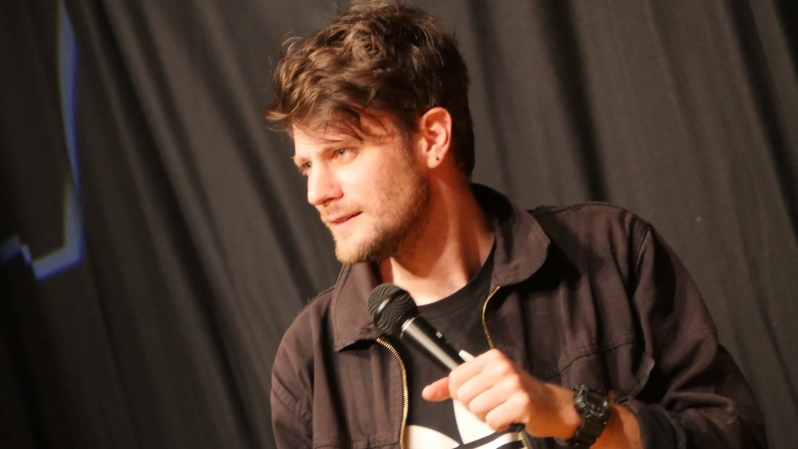 Can you tell us a little about what you have planned for the upcoming Comedy Gala?
The Gala is Jericho Comedy's end of year show. A 'best of everything that we do' kind of thing. Angela Barnes stormed our Castle show, Rosie Jones delighted at our online Gala last year, Esther Manito raised the roof at Common Ground and Chelsea Birkby had them rolling and bobbing in the aisles at our punting show. We still have two more acts to announce so watch this space. All hosted by Harry Househam and me, it's a fun time for an excellent cause. It's not only the comedians who remain varied across the board at Jericho comedy events, but also
the themes of the comedy in general, how do these kinds of events come about?
Sometimes an exciting theme comes from necessity. During the summer we needed open-air spaces, so the castle was a natural choice. I knew we wanted to do something in Port Meadow, but what kind of show do you do on a water meadow? It turns out you do 'Bat Chat', an open-air bat comedy tour and the UK's first comedy show of 2021. Sometimes we find puns and wordplay too good to resist which led to our 'live stream' punting night on the river Cherwell and the 'Murder on the National Express' murder mystery.
What is the most important thing to keep in mind to appeal to the average Oxfordian?
There's no getting around the fact that Oxford is a smart place. The fact that 600 people want to spend their Friday night laughing and learning about insects, perfectly illustrates the strange and wonderful way the city works. An almost unique Oxford phenomenon is an audience member raising their hand mid-set – pretty much never seen it anywhere else. We've had someone raise their hand and offer an alternative punchline before; it was weird but great. Oxford has so many weird and interesting people in it, and it makes for some of the best crowd chat around. This month, we've had audience members who work in race cars, accident and emergency, rockets, and vaccines.
Why was MIND selected as the charity Jericho Comedy partnered with?
Comedians are naturally self-reflective; we spend a long time analysing how we feel about things for comedy so self-analysis for things such as mental health is natural as well. The best stand-up comedy explores an authentic self and view on the world. Oxfordshire Mind does great things in the city – it's a safe haven for people experiencing a mental health crisis and offers such a fantastic service.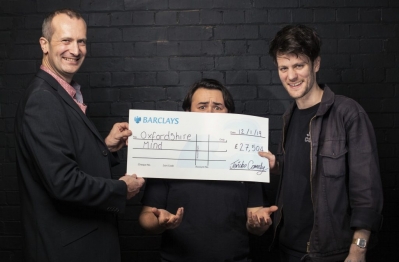 How much money have you raised to date?
A little over £80,000 so far. We really want to go over £100,000 this year.
What is the main thing you've learnt from working with MIND?
Running an event for charity is a great idea – do it. Very few things are quite as satisfying as using your skill for a good cause. Are you a great cook? Do a charity dinner. Animal lover? Do a bat tour in a meadow. It can be anything, because if you love it then someone else will too.
What do you think is the currently most the detrimental contributor to poor mental health?
The way we use social media can't be good. Too much time on it, too much judgement, too much unsubstantiated opinion. Any massive company that needs to change its name knows something is going wrong, so I'd say Facebook – and maybe people not buying a ticket to the Jericho Comedy Mind Gala.
You've had some great acts grace the stage of Jericho Comedy in the past, do you have a highlight?
Chelsea Birkby does the gala every year and did her first ever show for Jericho Comedy. She writes for Mock the Week and is a finalist in a host of comedy competitions. In her first set at the Gala, she talked about being hospitalised at the Warneford for mental health problems – it's a tricky topic to broach but she made it hilarious. Chelsea became a trustee of Oxfordshire Mind after that. I think all of that is very, very cool indeed.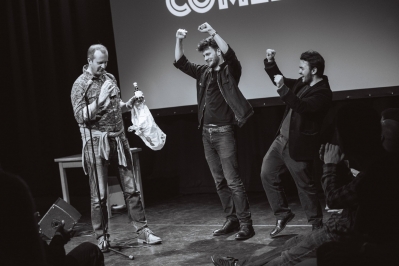 What's your best form of self-care?
For me personally, writing comedy is a very effective way of contextualising something that's been troubling me. I think what's important is to find your own way to cope, whatever that may be. There's no single way to improve health and care suitable for all. If I'm feeling particularly bad, I'll watch old episodes of Time Team. No idea why that helps but it does.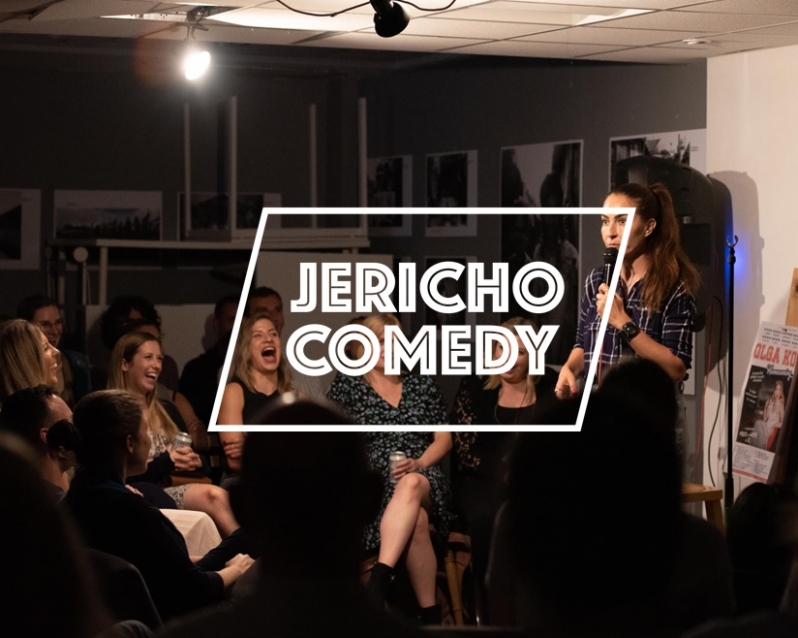 The Oxfordshire Mind Comedy Gala will take place on 15 January