It's a year on since my last visit to Brasserie Blanc in Oxford, and the welcome was just as warm as I remember...
On entering the bustling space in the heart of Jericho I was made to feel as if I was visiting old friends, and the warmth was noticeable enough to prompt my partner to comment that, despite its well-recognised and critically acclaimed reputation, the atmosphere feels remarkably 'personal and local'.
We were seated next to the window, allowing ample people-watching (one of my favourite pastimes) and drinks were ordered and delivered in no time at all. I chose a fresh and fruity Paloma while the other side of the table opted for a classic Bramble, after changing his mind about six times. This was no problem for the wait staff who were patient and enthusiastic in offering their recommendations. Having worked at a bar myself, I'm always impressed by a good cocktail and even more impressed by a waiter who pretends he doesn't wish you hadn't ordered one.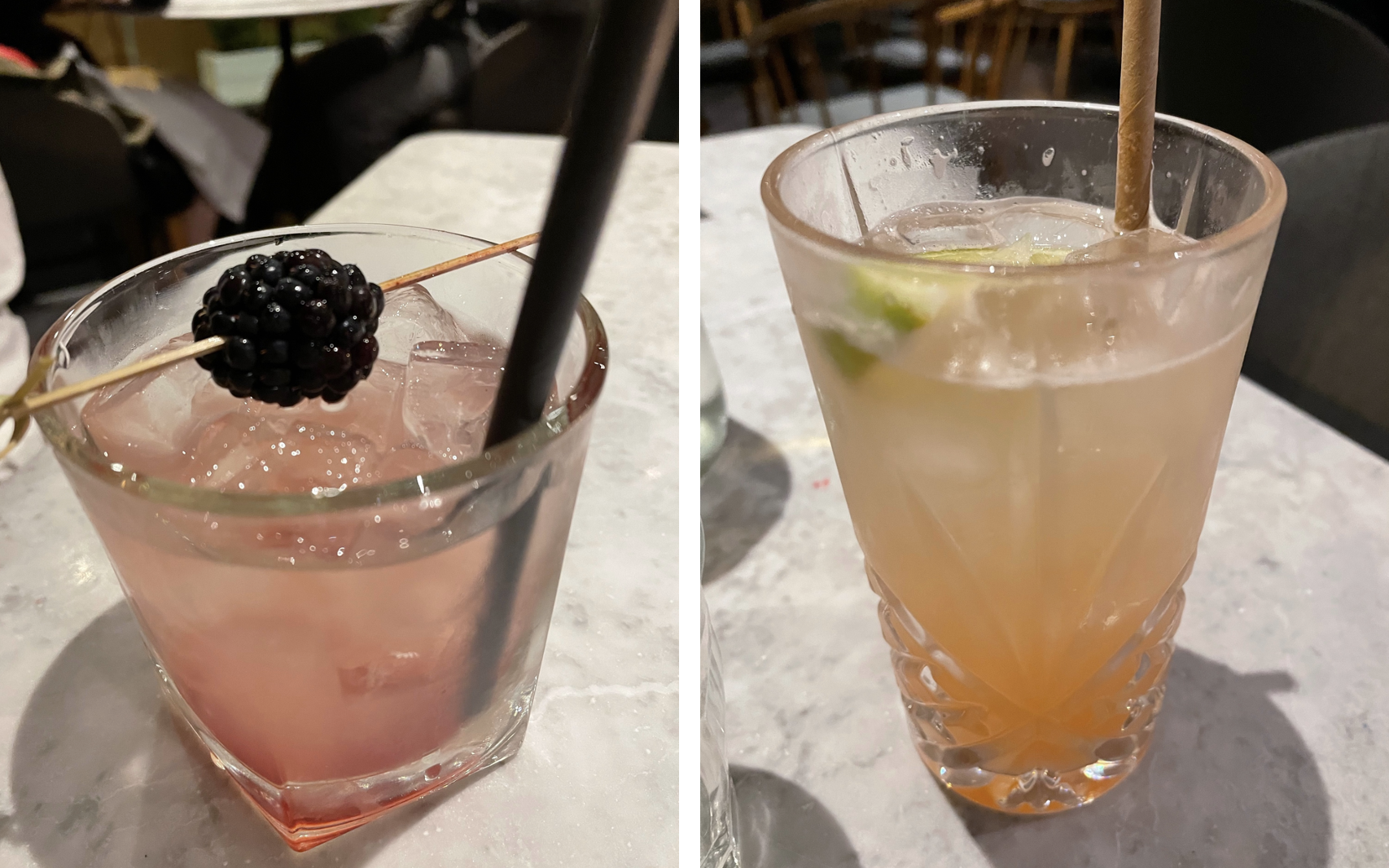 Not for a moment did I imagine that a year on, I'd still be talking about Covid regulations, but here they were still, reassuringly, in place: toned down a little since last year in accordance with our supposed 'post-Covid' lifestyle, but certainly putting us at ease.
We took a long time choosing what to eat; as a pescatarian, it was nice to have a hard decision, instead of being forced to choose between a couple of token items (usually involving falafel). To start, I ended up going for the wild mushroom tart which was rich and flavourful, and while there was lots of creamy sauce, the pastry still maintained a crunchy base and my partner, Miles, opted for the smoked salmon with curried cauliflower florets; a perfect pairing of smoky and aromatic flavours and a welcome surprise for the tastebuds.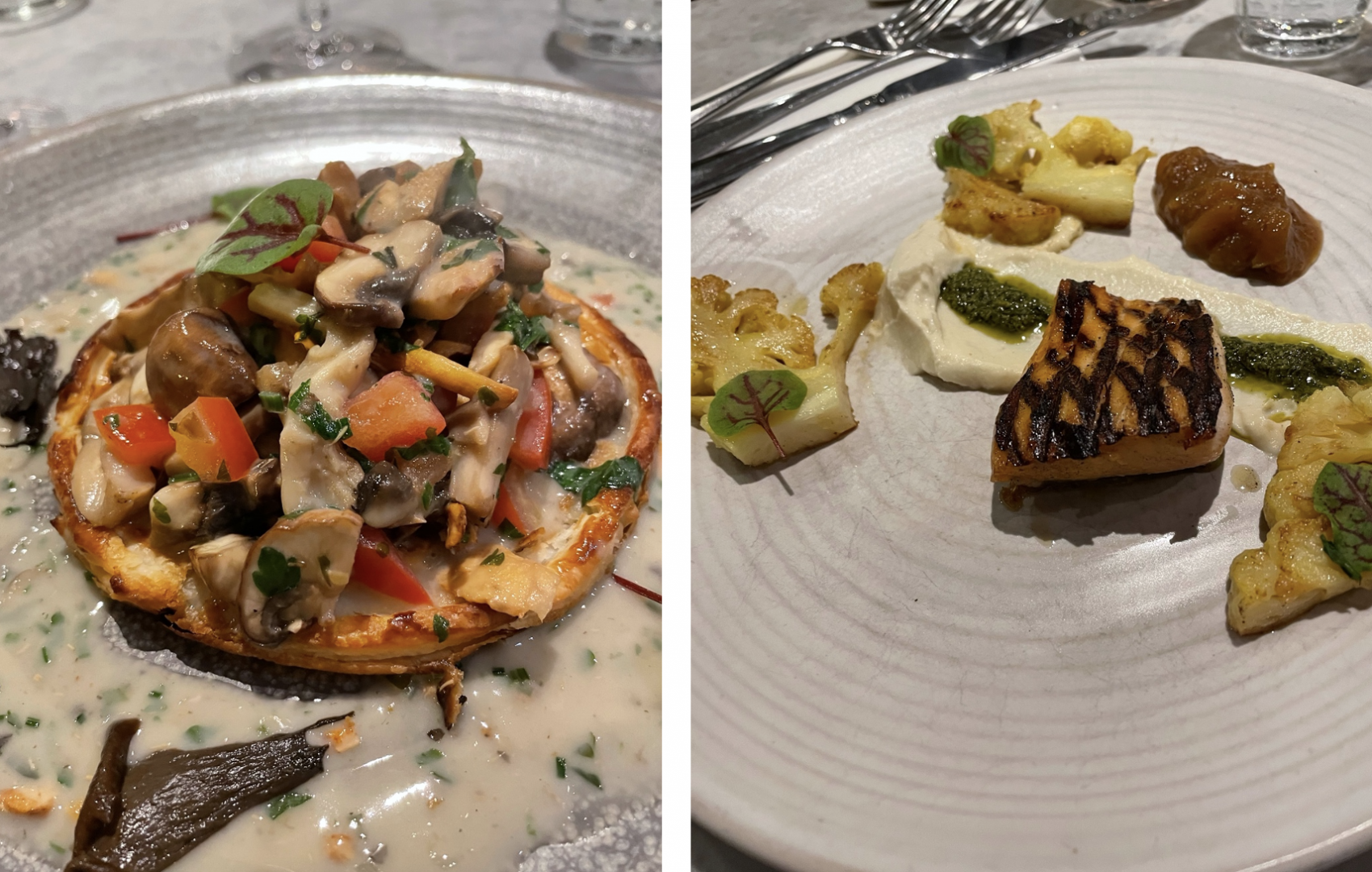 Both starters were perfectly portioned, leaving us satisfied but eagerly awaiting our next courses: Malabar Fish Curry and the Pheasant Sausage with Truffle Mash. The melty roasted haddock in the curry was light and delicious enough to make me carry on eating long after I was full, and the 'posh bangers and mash' (not my words I promise) perfectly hit the spot. Another well-considered touch was the provision of a small plate to de-shell the king prawn which topped my dish, which was immediately taken away once I had finished – the service was so fast yet at no point did we feel like we were being watched.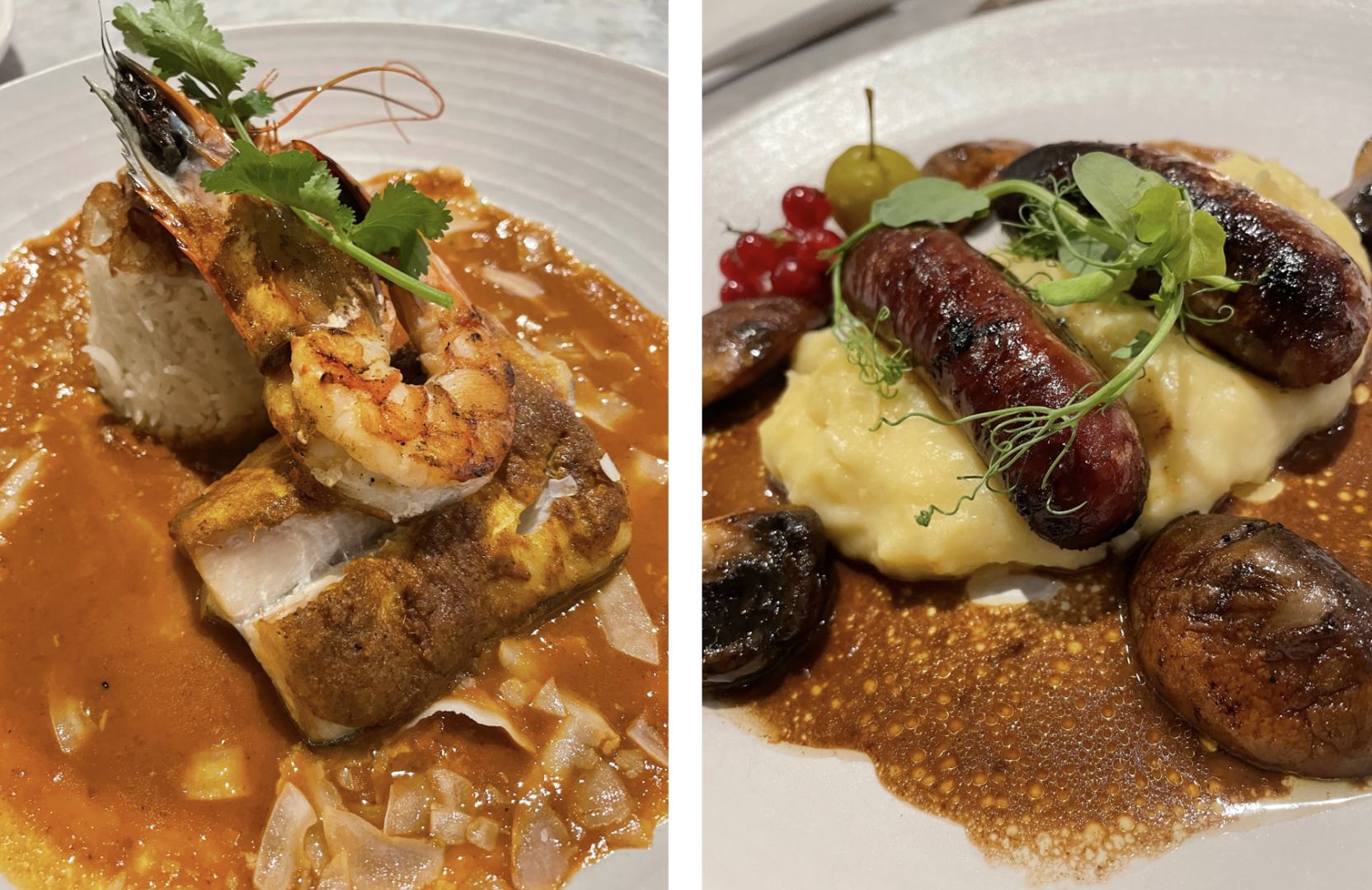 Speaking of being watched, after a break and a long chat about how the man across the road looked exactly like Ian McKellen, we decided on our dessert. Poached pear on brioche French toast for me, while Miles went with the apple and calvados crumble to 'see if it was better than his mums', I won't give you his verdict, in case she's reading.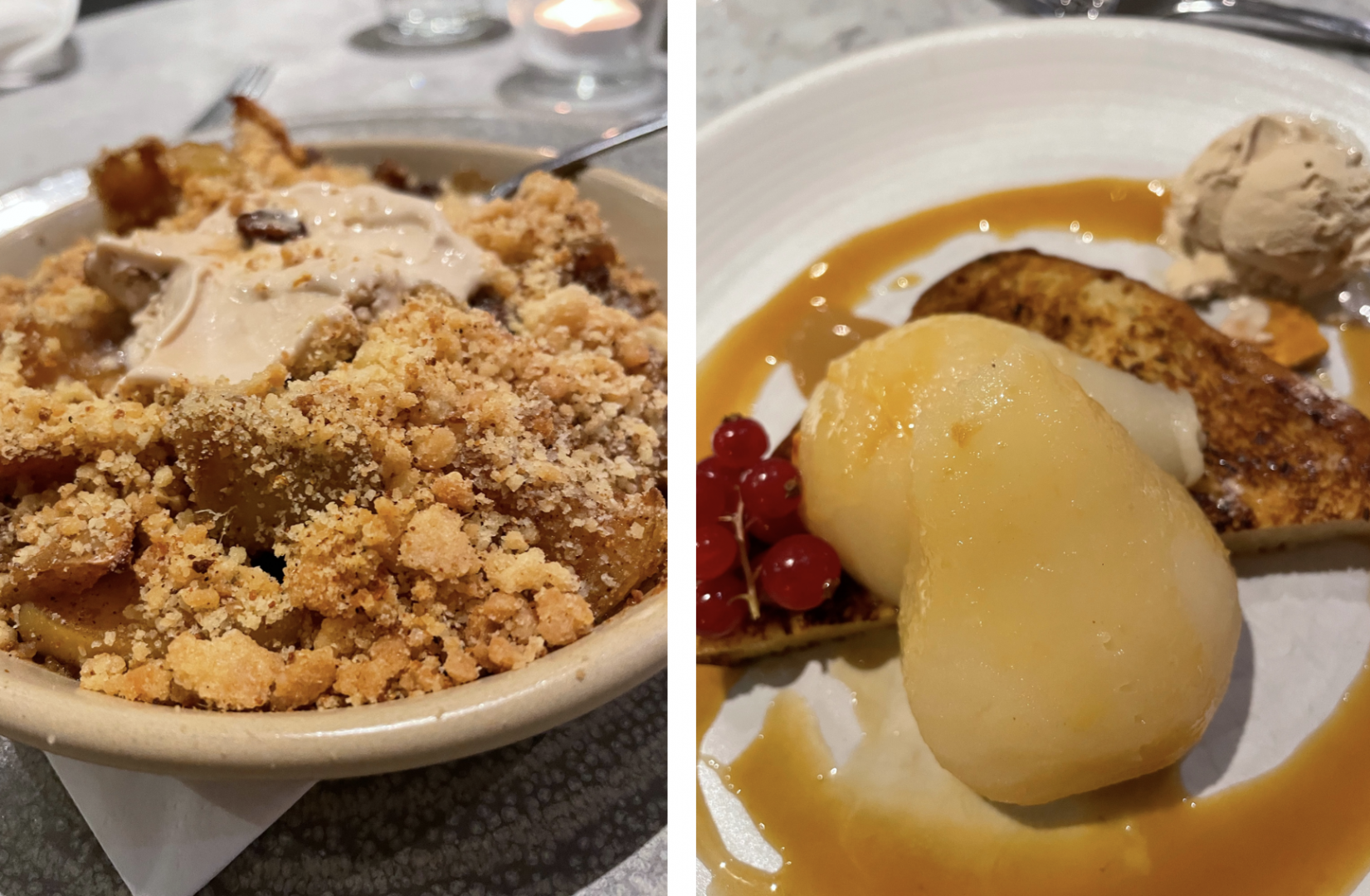 There's nothing better than that smug feeling of being thoroughly satisfied with your meal choices, but I think that regardless of what I'd chosen, I would've made the same happy noises, sent the same number of pictures into my group chat, and given the same full-mouth thumbs-up to the waiter.
It was clear throughout the evening, that for the staff at Brasserie Blanc, the experience was just as important as the food, which was reflected in the relaxing, and indulgent evening we'd had. With the Christmas menu just around the corner, now's the perfect time to book a table, and after drooling over a preview of it, I'll be doing the same.