It's rather brave really, for Creation Theatre to stage their latest offering in the Covered Market, where there is a large hanging timepiece visible to audience members to whom you don't really want to give the opportunity to clock watch. However, it did take me until the second half to spot it was there, and that would be the only time I looked at it, during this two-hander about getting older that – while overacted at times with a couple of scripting issues – holds some beautiful moments.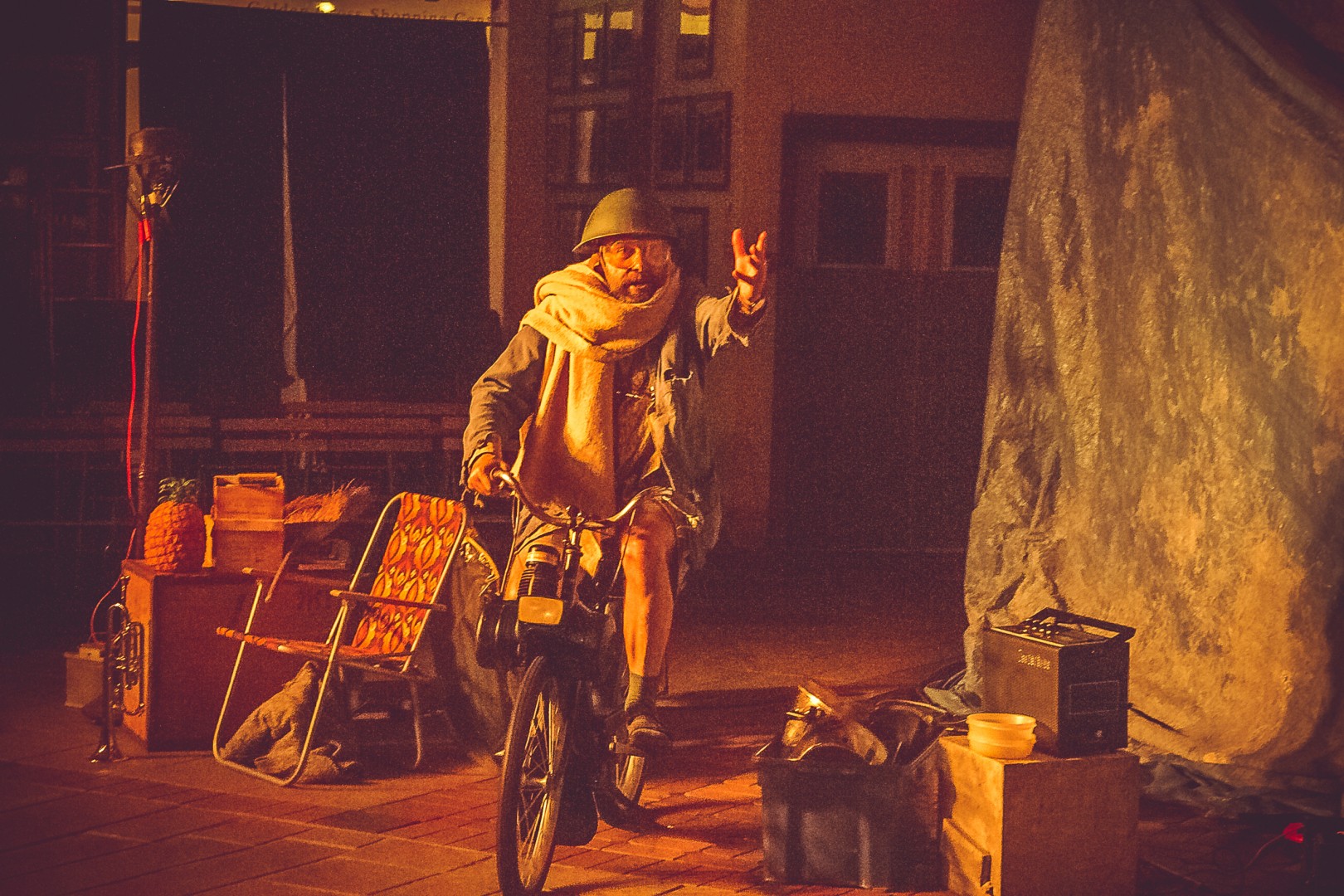 For this Don Quixote, director Jonathan Holloway has adapted Cervantes' 17th century novel, setting it in the 21st. Some of the modernisation works an absolute treat, namely the heavy incorporation of James Bond. The books and films of 007 inspire fairly entertaining chit-chat between Eric Maclennan's Dom and Graeme Rose's Sam, as well as wackier and more intense dialogue. Where the modernisation doesn't do quite so well is in certain one-off lines; the mentions of smart phones and eBay which seem forced, as if they're there in order to squeeze in as many contemporary references as possible.
There are some fabulous bits between the characters, the strongest being the game of 'doubles' they play, in which they each take it in turns to think of famous duos. Names bounce about like balls in a tennis match for a pleasingly long time, granting viewers the chance to join the game, in their heads – potentially turning the segment into more than something you just watch and listen to. Moreover the final scene of Dom and Sam, in which (spoiler alert) the latter cradles the dying former's head, is very moving. It's a signal that in the time leading up to that point, Maclennan and Rose have managed to convey a believably loving friendship it's sad to see finished.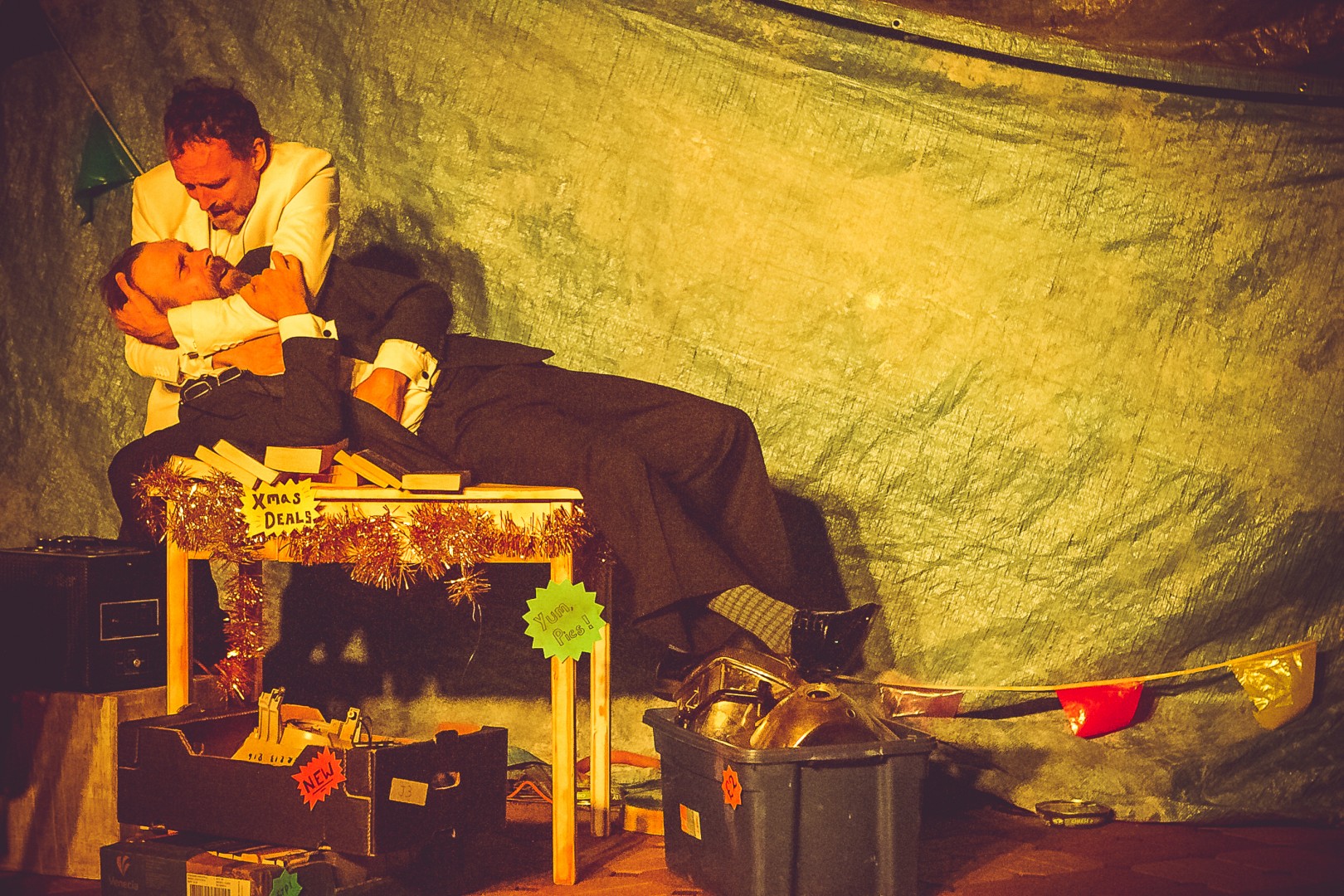 A few more ad-libs, eye rolls and mutterings might give that friendship even more authenticity (and perhaps generate a few extra laughs), and the piece would have more effect if there was a simple blackout and a couple of siren noises following Sam's bike crash at the end of the first half – as it is the sirens go on for quite some time with recorded voices and flashing lights which seem a bit unnecessary. But, Maclennan's Louis Armstrong impersonation is commendable, the show makes excellent use of the space, the set is charming, and the second half in particular doesn't drag. In the very least, you probably won't find yourself clock watching.
Don Quixote is at Oxford's Covered Market until 28 September.