Synesthesia is a condition often described as a 'crossing of the senses' enabling people to smell – amongst other things – music.

My face mask had been a part of me for almost two years now but as I looked around a
sold-out New Theatre Oxford, I decided that this Covid blocker that I was wearing might also
be a barrier to my musical senses. I took it off as soon as Paul Weller, looking almost Jesus-
like, with long white hair flowing over his lean, sinewy body walked onto the stage.
The set list kept everyone happy. Something old, something new, but never borrowed as his
writing career spanning over more than four decades has given him plenty of songs to
choose from.
The 'Modfather' has never stood still though, and songs performed from his newer album
Fat Pop show cased Weller's ever changing musical direction. My particular highlights were
the tracks performed from the Mercury Music Prize nominated Album, Wild Wood and
Stanley Park. I'd forgotten how good some of these songs were and it left me feeling slightly
perplexed as to why Paul Weller has remained a national, rather than international star –
perhaps he doesn't care.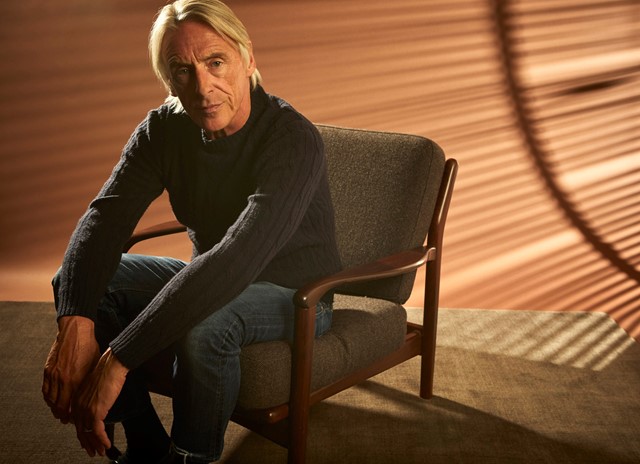 His current band – much like the set list – comprised of young and old talent. He made
reference to songs that had been written before various band members had been born.
Steve Craddock on guitar was solid as ever and played with an easy style honed from years
of experience but even in his 50's he probably felt old compared to the young up starts
surrounding him. Interestingly, Weller made reference to needing a coco and ovaltine
before he came back on stage to perform a more acoustic set. It showed that he obviously
felt his age, now in his 60's, but it didn't show in his performance, nor did it affect his ability
to play either guitar or keys. His voice had a touch more gravel to it, but this only added to
his soulful tone.
I'm not sure what the music 'smelled' like, but it certainly sounded good, and any earlier
Covid-related apprehensions gave way to pure excitement. I certainly wasn't disappointed.
By Neil Richardson