Oxford's George Street has seen plenty of eateries come and go over the years, but its recent addition, Rosa's Thai has made an indelible mark on the city, charming us with its welcoming atmosphere, sensational food, and what may honestly have been the best service either of us have had before. Founded by the culinary visionaries Saiphin and Alex Moore in 2008, Rosa's Thai invites diners to indulge in the essence of Thailand.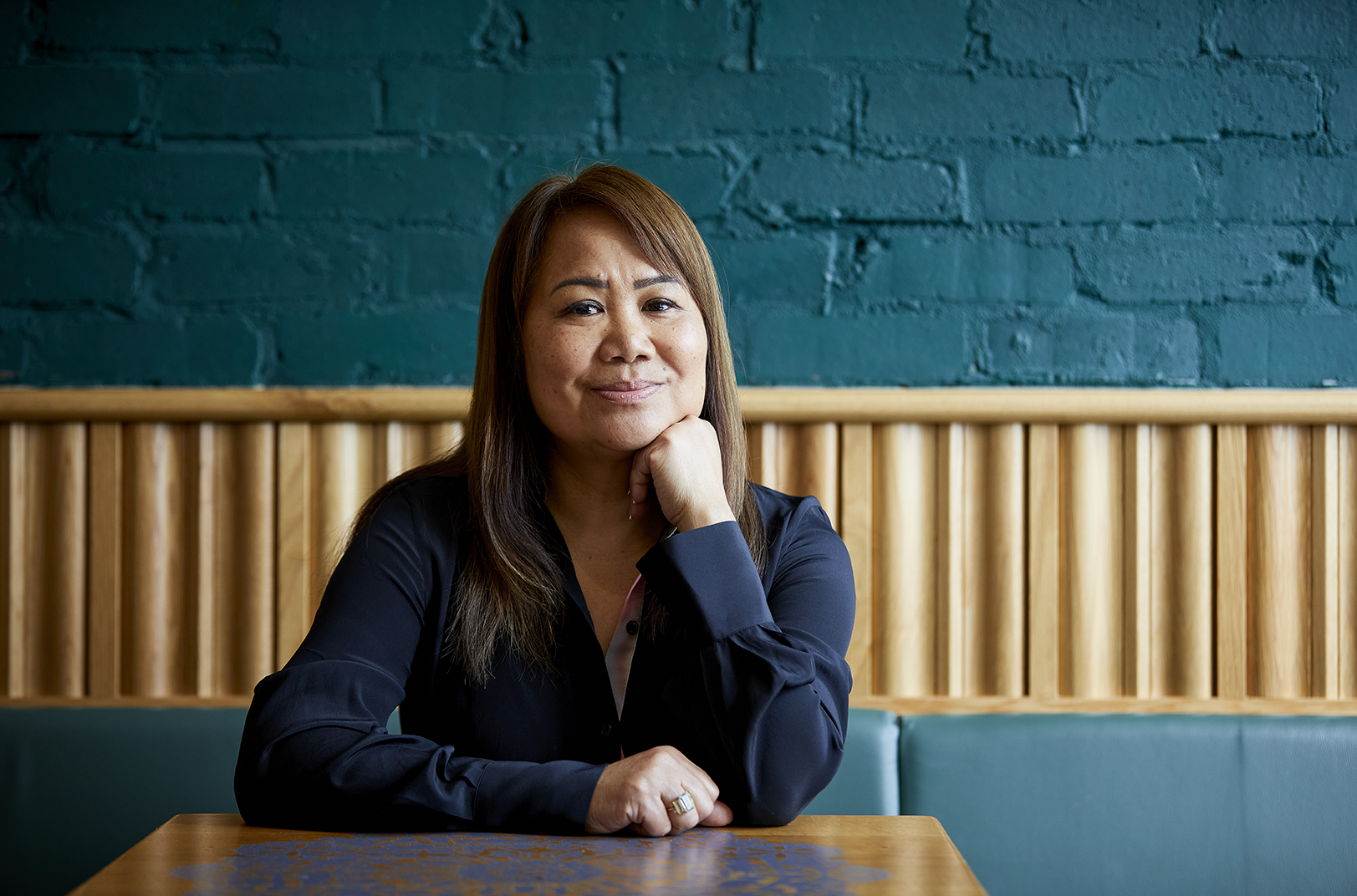 Saiphin Moore, © David Cotsworth
The iconic-looking red exterior of the 80-cover restaurant pays a sentimental yet stylish homage to the roots of Rosa's Thai's very first restaurant in London's East End. Step inside though, and you're instantly transported to the lively streets of Bangkok, the walls, photographs, and artwork narrating the story of the restaurant's beginning.
With its origins as a humble market stall, the menu at Rosa's is small but dynamic, marrying tradition with innovation. Saiphin's cherished recipes are crafted to delight those looking to try new things or return to familiar favourites. The pumpkin crackers were a welcome start for hungry but indecisive menu-browsers, and an example of a restaurant fine-tuning a vegetarian option as opposed to scrimping on it just to tick a box.
To begin, I went for the sweetcorn fritters, delicately flavoured with kaffir, lime leaves and red curry paste, and fried until crispy and golden. Across the table, my guest chose the pandan chicken with sriracha dip, which were little bombs of fresh and vibrant aromatic flavours all parcelled up to keep in the spice. Both dishes were light yet satisfying and served as the ideal prelude to the feast that awaited us. The soft-shell crab salad which I chose for my main was a light and delicious treat, and an interesting combination of flavours and textures, balancing the freshest ingredients alongside a perfectly crispy and salty crab. My partner opted for the rich and succulent smoked duck breast – its glossy appearance and deep umami smell was enough to tempt anyone, but of course I had to save room for dessert. We shared the Thai churros and the soft and melty brownie which was served with a creamy coconut ice cream and tangy-sweet tamarind sauce. I need to have that brownie every day of my life – please, stop what you're doing and go and get one as a matter of urgency.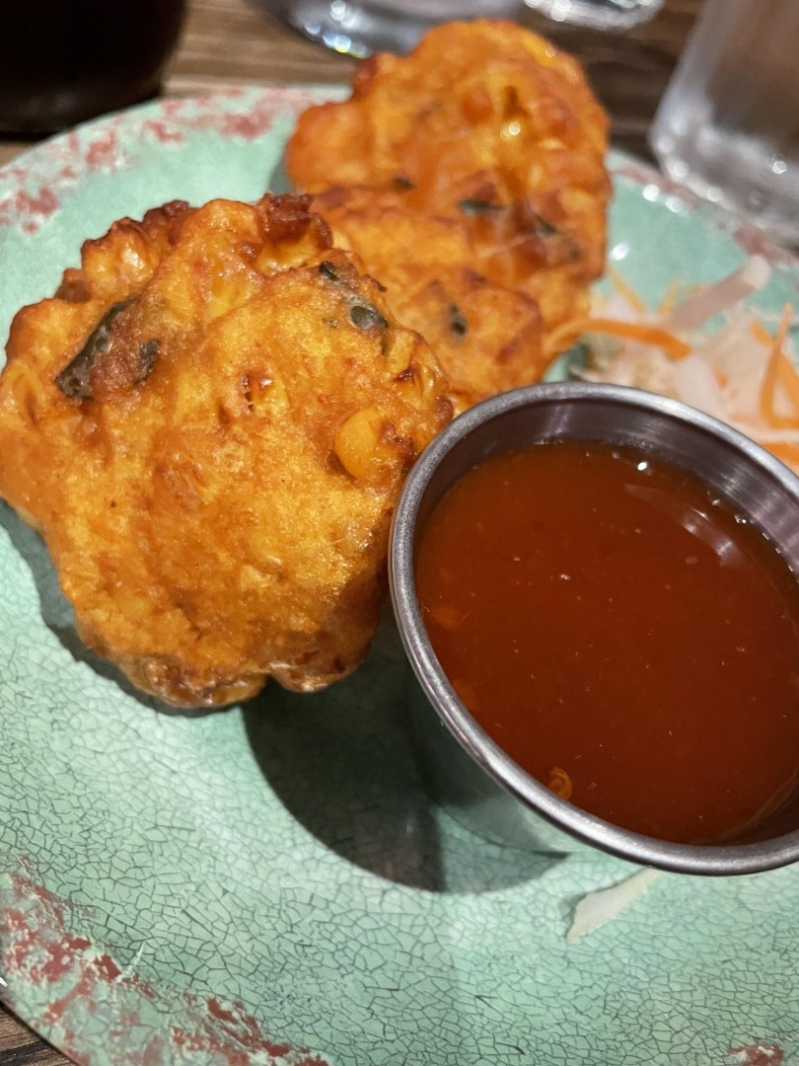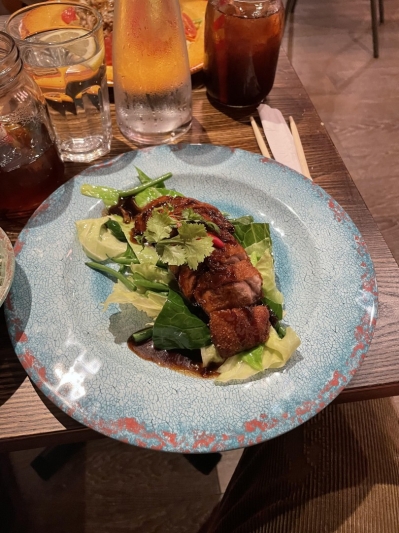 As well as being consistently attentive and caring, the servers at Rosa's are always eager to talk you through the menu, and their expertise was helpful and more than welcome in suggesting further recommendations based on our tastes. After we'd finished eating, we got into a conversation with one of the staff members about how well tamarind goes with chocolate brownie. We were told if we liked that, we'd love their tamarind and lemongrass sparkling tea, and after kindly being offered two complimentary glasses, I can confirm they were right.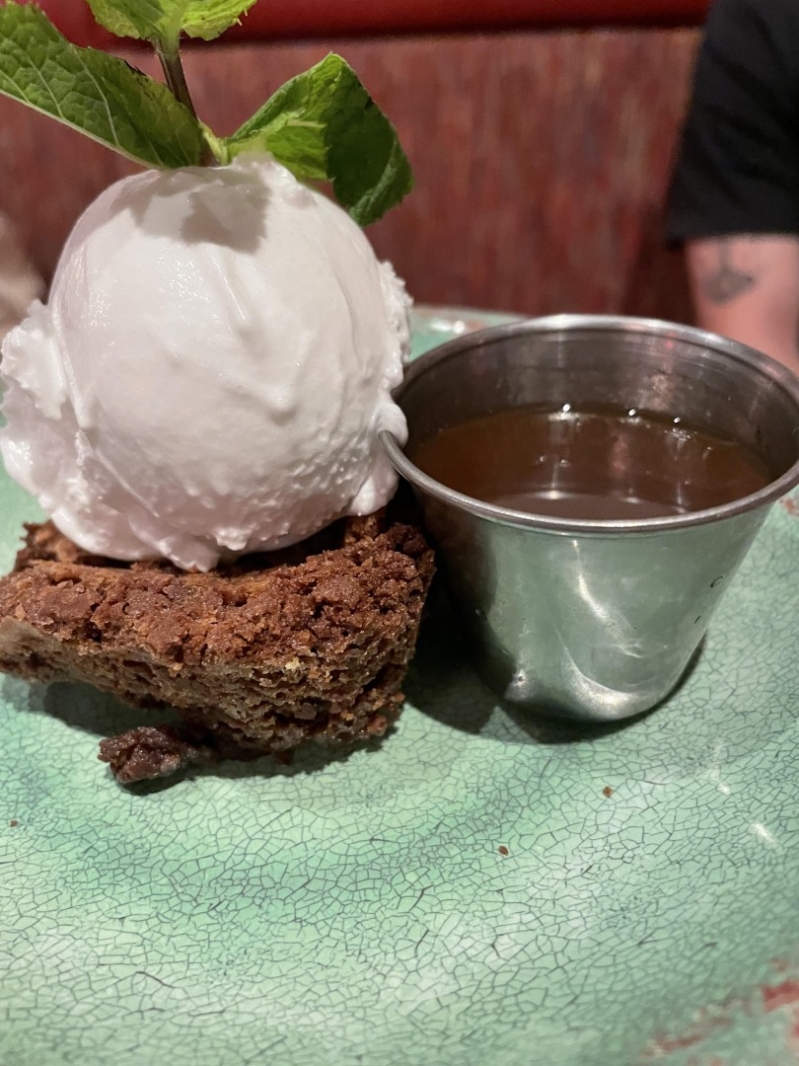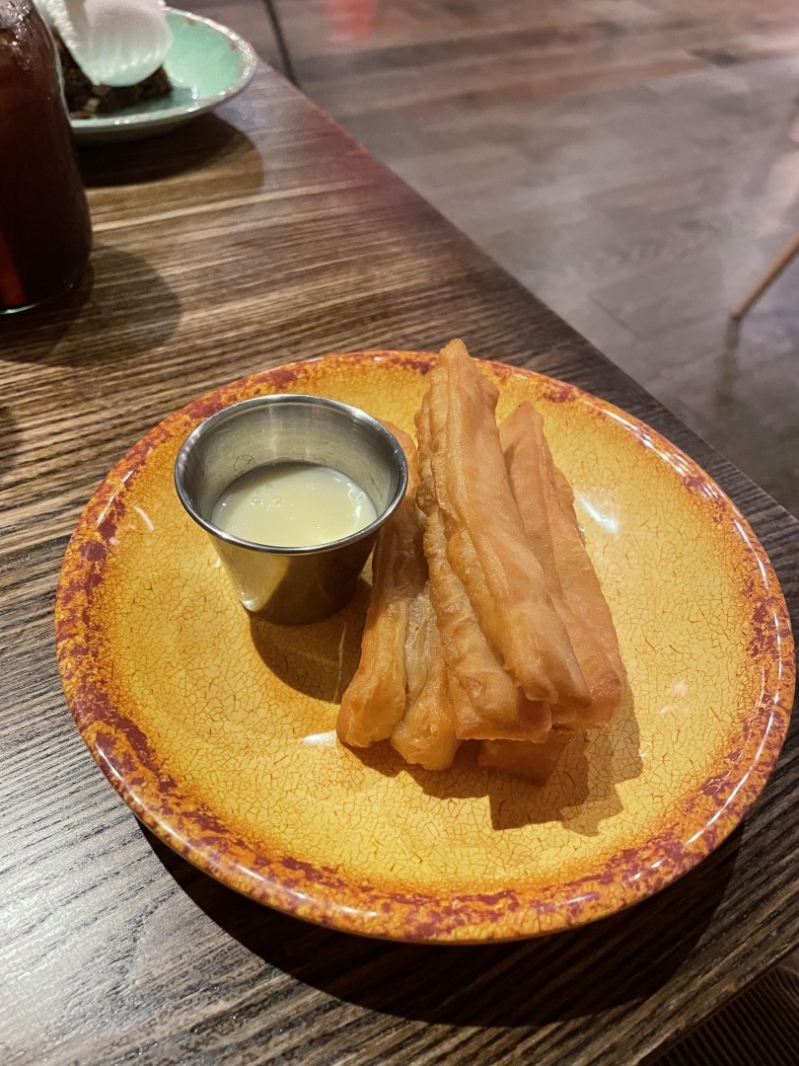 The menu's commitment to catering to all preferences and dietary needs really highlighted their dedication to offering a genuine Thai experience for everyone. Not only were vegetarian and vegan options plentiful, but allergies were considered with care and understanding. These touches are what make you feel valued as a customer; while some restaurants may inadvertently convey the impression that intolerances are an annoyance which get in the way of their primary goal to turn over tables as swiftly as possible, Rosa's Thai stands out for fostering an entirely different atmosphere. From the moment you step in, it's evident that you're there, and that the restaurant exists because they are genuinely eager to share great food, and great times – any other considerations take a back seat.
Rosa's Thai is without a doubt, a must-visit for those seeking an unforgettable meal with unforgettable care. We will definitely be coming back soon.