Under the direction of Michael Boyd, Jude Owusu shines as the tyrannical Tamburlaine in this RSC offering, displaying a presence that renders him well-worthy of the title role. One of his monologues feels a tad rushed and not overly thought out, but he brings a rascally youthfulness to the character, captures a man driven mad with power and later manages to convey his weakness as he nears death.
The violence in Marlowe's plays holds the audience's attention and is neatly staged. Early on, a neck break with accompanying sound effect is perfectly timed and alerts everyone; further along Orcanes' tongue is cut out, tossed and allowed to splat on the floor – you can't take your eyes off it. Two vicious moments in a production where blood is literally painted onto victims to denote its brutality.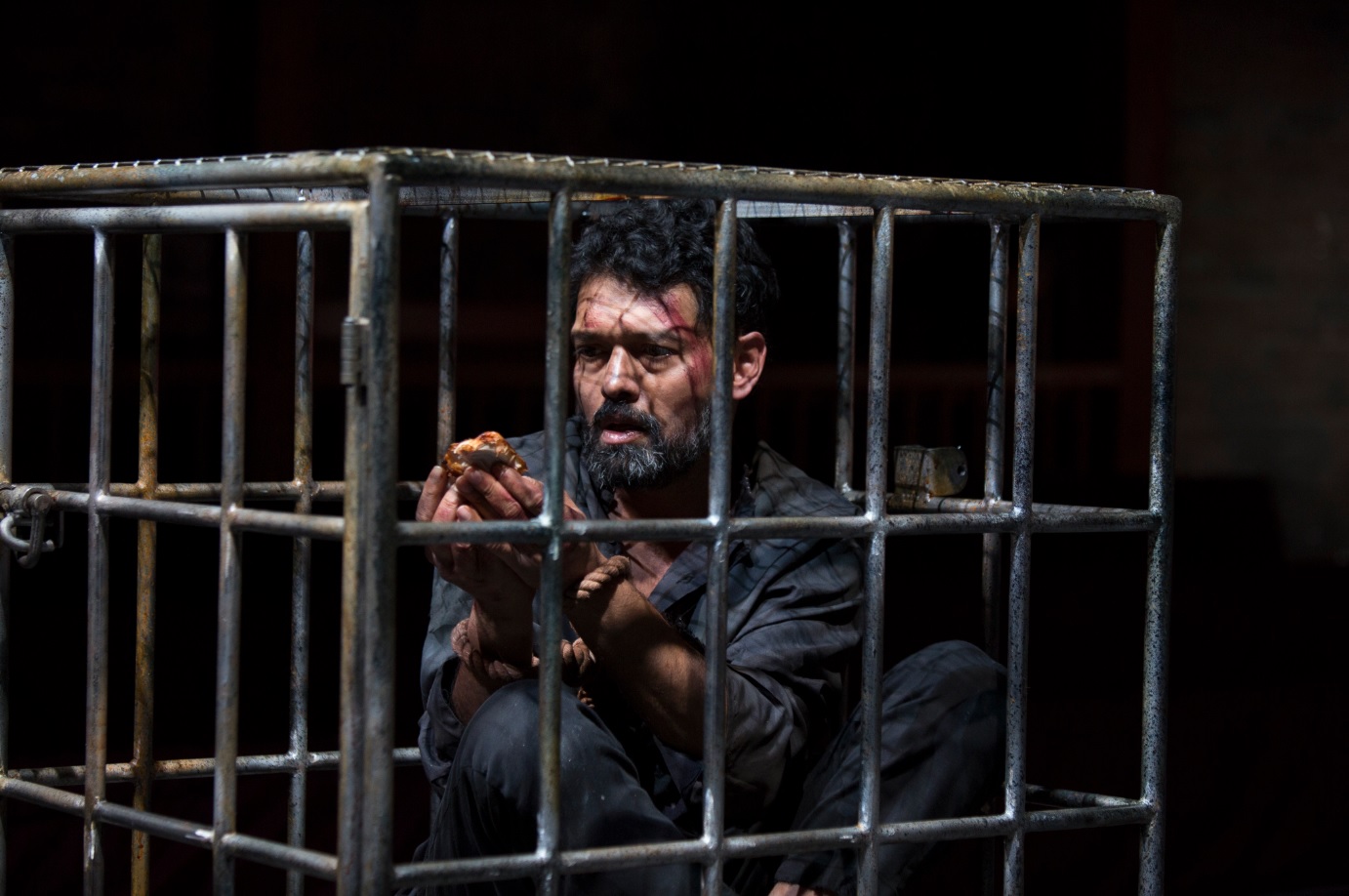 It's visually memorable largely thanks to Tom Piper's set. Characters stand atop a platform lowered at various points onto the stage, carrying with it all the drama of a mike descending into a boxing ring; David Sturzaker as Governor of Babylon is hung high to be shot – the guns introduced in Act Two adding a further dimension to the ruthlessness; and the slaughter of virgins is achieved through their lining up behind a partially see-though curtain, which is then splattered with blood thrown from buckets by their assassins.
In the part of Meander, James Tucker evokes laughter when he incorporates the name of a spectator into a rallying speech (Karen on this occasion), Mark Hadfield fittingly grants Mycetes the characteristics of Mr Toad, and Debbie Korley pours her heart and soul into Zabina. The pace is quick and the scenes of humiliation powerful, in what has to be the most murderous play I've ever witnessed.
Tamburlaine plays the Swan Theatre, Stratford-upon-Avon until 1 December