Coordinating friends and family for the perfect hen is never entirely straightforward, but the Summer in Bloom package at the legendary Strand Palace Hotel in London has something for everyone; a fantastic location, walking tours, floristry workshops, indulgent afternoon tea and (lots of) craft cocktails.
Just a couple of minutes' walk from Covent Garden (amazing shopping) or the South Bank (for all culture vultures and superfans of Four Weddings), this luxurious, grand hotel is right in the heart of our magnificent capital. I was invited along for a review trip and arrived to be warmly greeted by friendly reception staff who were able to direct us straight up to our spotlessly clean and well laid-out room, complete with a bright and modern ensuite. The first treat came in the form of a gift of Floral Street's London Poppy; a sophisticated citrus scent, inspired by the dynamic city from which it takes its name.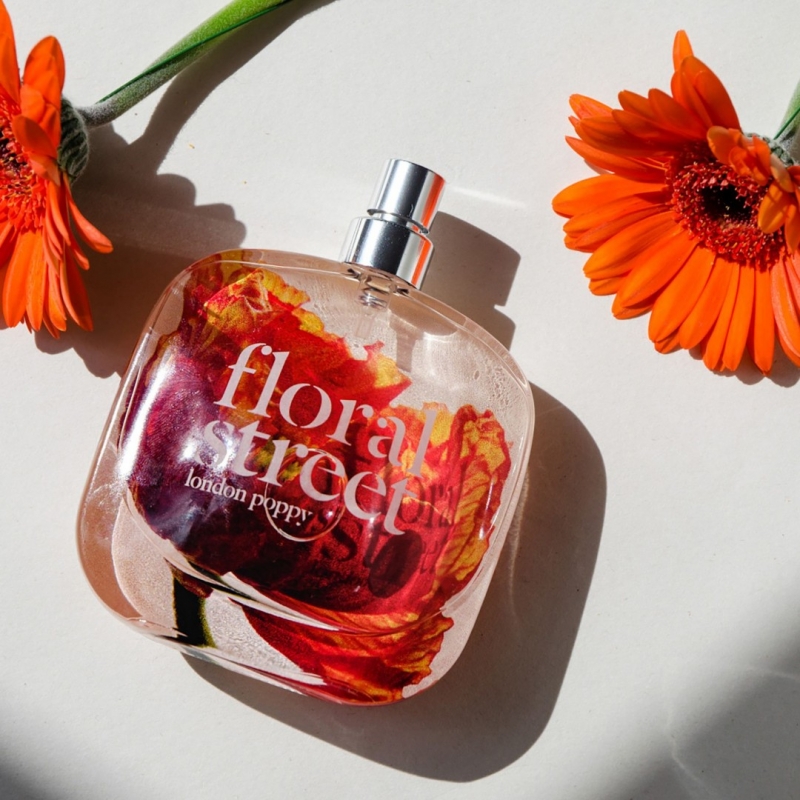 We could happily have spent time lounging around (dipping into the well-stocked mini bar) but our tour guide was waiting in the lobby area with the rest of our group. For those unfamiliar with London, the Strand is arguably one of the best streets you could be staying in when visiting the capital. In addition to the glamour of the stunning pearl-grey architecture, the area is jam-packed with important buildings which speak to the rich history of Britain. In addition to the floral theme of the tour, our guide Mark (@thelondonexpertguide) knew his history but – most importantly – he knew his audience. Historical facts were peppered with snippets of celebrity gossip, fictional folklore and inevitably finished off with some brilliantly dreadful dad jokes. The tour took us down to Embankment Gardens, through Great Scotland Yard to Horse Guards Parade, round the back of Downing Street into St James Park and back via Admiralty Arch, Trafalgar Square and into Covent Garden. If this sounds ambitious, be assured it really isn't too much of a trek; it is simply that there is so much on or near the hotel's doorstep.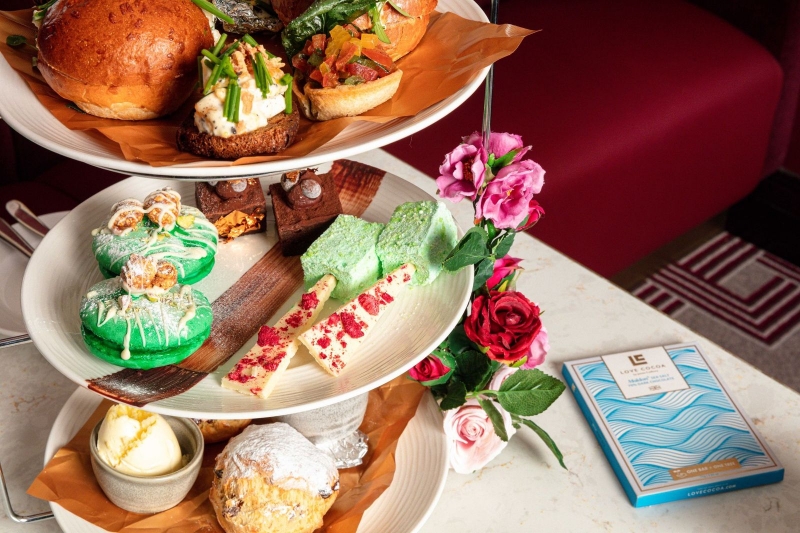 Personally, I was grateful for the boost to my step count before returning to the Strand Palace to take on the Afternoon Tea, designed in partnership with chocolate experts Love Cocoa. A very welcome glass of Prosecco and our choice from the menu of loose-leaf teas accompanied three tiers of epicurean delight which arrived at our table to 'oohs and ahhs' of avid appreciation. On the top tier were the savouries: truffled egg on rye with crispy shallots, crab mayo in dainty brioche bun, an overstuffed ham and cheese wrap which would make a supermarket meal deal weep in envy, and a perfect petite heritage tomato tart. I could have managed double portions but that was before I cut into my oversized scone, served alongside generous bowls of jam and thick, clotted cream. The patisserie layer made for a triumphant finale: sour apple-infused marshmallow chunks speared by white chocolate berry shards, espresso martini brownie slices, and chocolate truffles jockeyed for position next to what must be considered the pièce de resistance; an exquisite pistachio macaron decorated with Love Cocoa's chocolate popcorn. Are you drooling yet? We struggled to finish but luckily waiting staff were on hand with boxes for uneaten goodies to be enjoyed another time.
Next up, a Floristry Workshop, led by the talented staff from Bloomsbury Flowers (@bloomsburyflowerslondon). When it comes to flower arranging, my approach can best be described as plonking a bunch of flowers in a vase and wondering how I have managed to make it look less good than it did in the wrapping. We started off with a selection of flowers and greenery including dark red dahlias, soft fragrant peonies, creamy sprigs of astilbe and silvery green eucalyptus and were talked through the process of transforming these into a hand-tied bouquet worthy of Covent Garden's finest. Not only did the workshops bond us more strongly as a group, but I have discovered a newfound respect for the strength and skill that goes into creating a seemingly straightforward bunch of flowers. Best of all, by hook or by crook, we each ended up with a beautiful floral display to take home.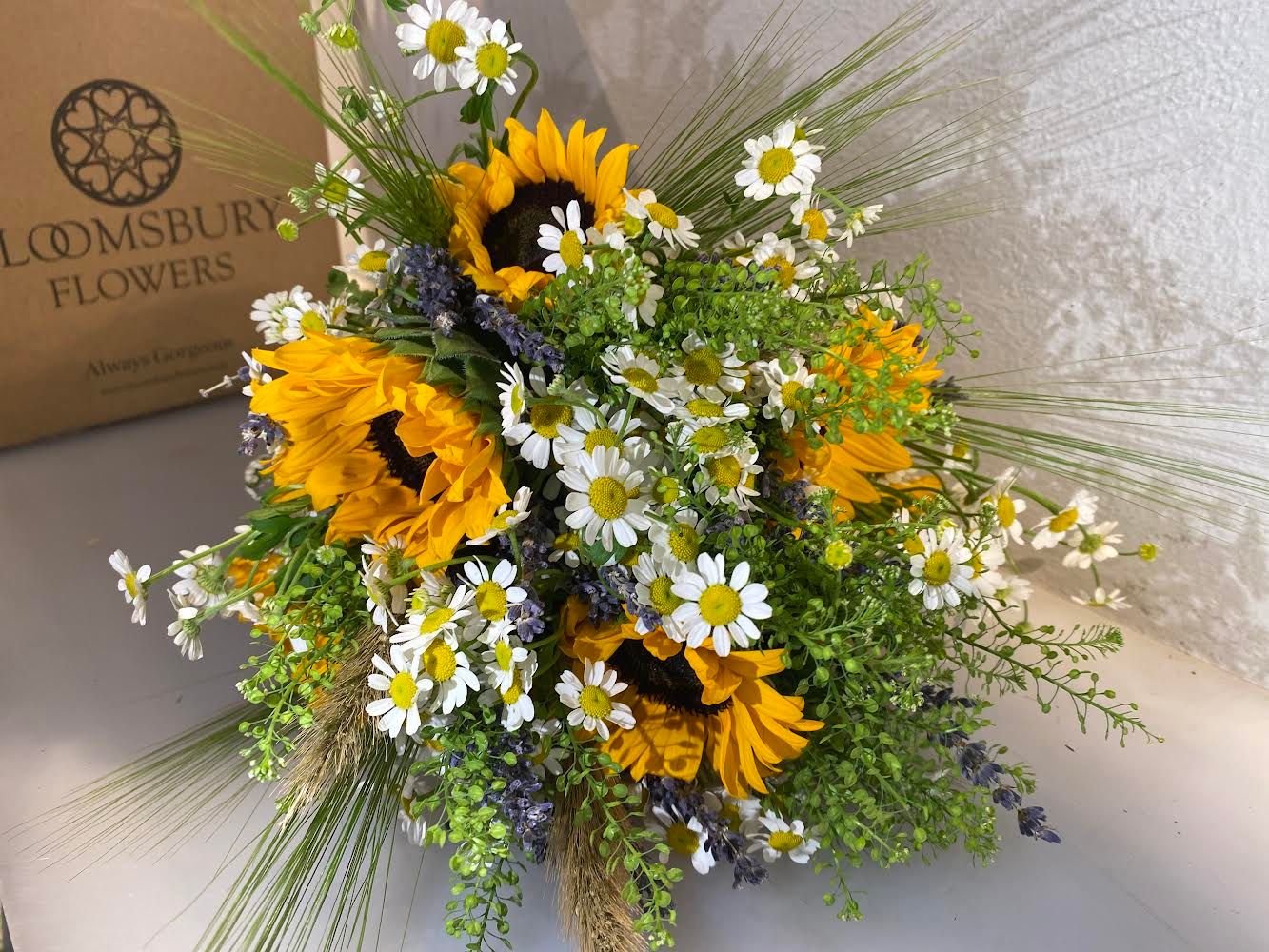 After so much activity, it was back to the room for a quick shower (stocked with White Company's Flowers, naturally) and then down to Gin Palace (the hotel's bar) to get on with the serious job of testing out the Bouquet Gin cocktail. Crafted with the theme in mind, it was a potent blend including Hendricks Flora Adora, rhubarb lemonade, rose shrub and a dash of apple juice. The rose shone through the piquant, sparkling rhubarb and married beautifully with the herbaceous juniper and coriander infused gin. There's a complimentary cocktail included in the offer and (luckily) subsequent drinks from the craft cocktail menu are two for one for the entirety of your stay. From the bar we wandered into Haxells (the hotel's restaurant). Their relaxed menu is filled with crowd-pleasing dishes designed to appeal to all tastes, from seabass and steak to burgers and chicken curry. Then it was back to the cocktails for the remainder of the night.
It's very rare I'll get a full eight hours on the first night in a new place, so it is testament to the comfort of the bed that I was able to drift effortlessly off to sleep, cossetted in crisp cotton sheets and soft yet supportive pillows. The other thing that enabled me to clock up my sleep miles was the knowledge that there was no need to set an alarm for breakfast. The Strand Palace knows what guests want – a later breakfast. It was nearly 10am before we stumbled downstairs to find a feast on offer: juicy fresh fruits, crisp, dainty pastries, cold meats and cheese, a variety of breads and a full buffet of cooked options. I was torn between pancakes with syrup and bacon and the full English so ended up a hybrid of both. Don't judge me, but do listen when I tell you that the scrambled eggs were without doubt the best I've ever been served.
The Strand Palace have done all the planning to create something to appeal to everyone: great location, fantastic venue, delicious food, cheeky cocktails, Instagram-worthy activities and a friendly, relaxed yet undeniably glamorous environment. All you need is work out who's made the guest list.
---------------------------------------
The Summer in Bloom package costs £599 for a two-night stay with buffet breakfast (price is for two guests). It includes a complimentary craft cocktail each in the hotel bar, Gin Palace, with a two-for-one offer on any subsequent cocktails to follow. Plus, one afternoon tea with a glass of fizz for each guest (designed in partnership designed with Love Cocoa); and an in-room gift of the glorious London Poppy fragrance by British perfumers, Floral Street – a favourite of OX Weddings for their dazzling scents, beautiful packaging and eco-credentials.
Optional extras include a two-hour floral-inspired walking tour with an accredited blue-badge guide (£62.50 per person based on a group of four people) and also a one-hour floristry workshop with the super-stylish Bloomsbury Flowers, one of London's premier luxury florists (£125 per person, also based on a group of four).