We have a theory. Whilst it might be hard to justify splurging on a new bottle of perfume at this time of year – so close to the gift-fest that is December – a lusciously scented shower gel is the ideal way to satisfy the craving without appearing unseemly. Nothing exorbitantly spendy, but satisfyingly decadent, nonetheless.
Indulge in autumnal spices: Hayflower Cardamom Cleansing Lotion, Dr Hauschka £25
This scent is the essence of early autumn, when the grasses have been cut, the hay has been baled and barbeques and salads have been swapped for spiced apples and rich stews. Ultimately it is a dry scent (ironic because the creamy gel cleanser leaves skin velvety smooth) but there is an addictive acuteness to the dryness with its enticing spice notes, courtesy of fragrant cardamom and cassia (cinnamon's more intense cousin). It's woody, yet light – this isn't a chilly romp through dank forests, more a passing through a golden-hour-lit glade, as it rages against the dying of the light.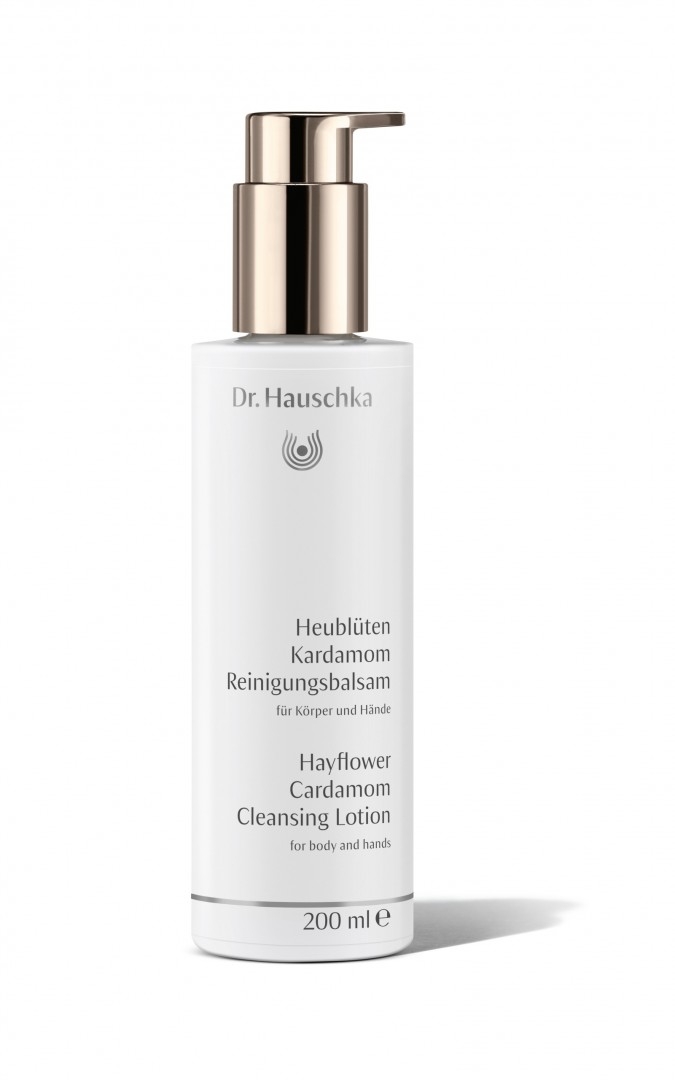 Craving Club Tropicana? Jasmine, Neroli and Vetivert Body Wash, Tropic £10
Lather up this seductive concoction, close your eyes and transport yourself to a bobbing lilo on the azure waters of a hotel pool (cocktail optional). The milky lotion bubbles up nicely to gently cleanse, and natural oils and (largely plant-based) ingredients help to nourish skin dried out by central heating and bitter winds. Frangipane, vanilla and bergamot join the sultry floral scents to create a fragrance instantly recognisable as a tropical delight.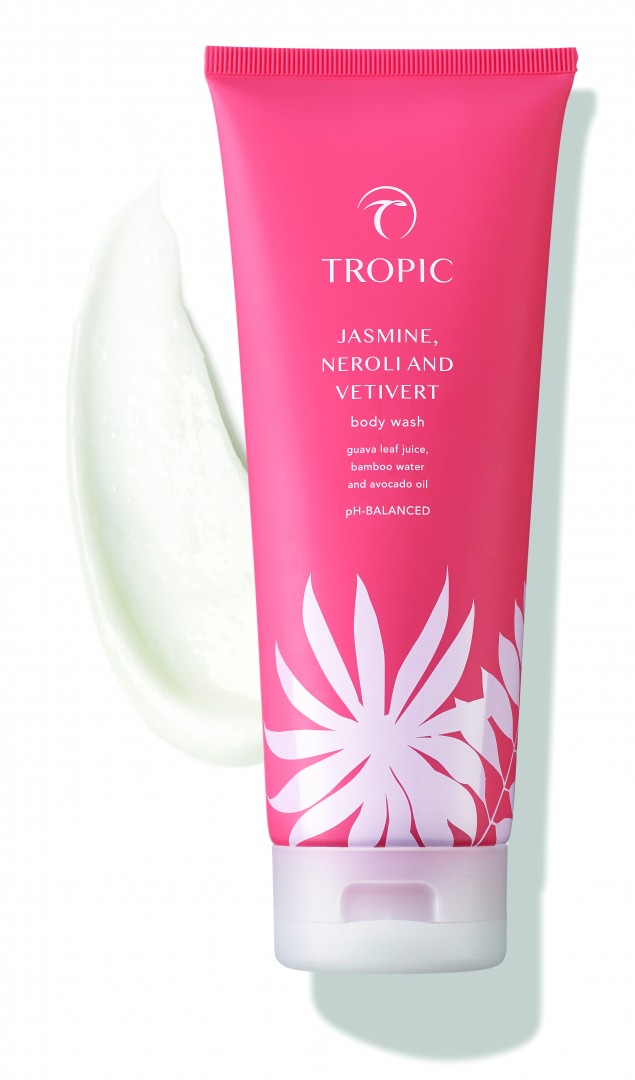 Cheat dark mornings: Madagascan Pink Pepper Body Wash, Nereus £25
If you're struggling with the clocks going back and even espresso won't wake you up, invest in this revitalising, energising shower gel from plastic-free luxurious scent obsessives, Nereus. The teasingly spicy scent of pink peppercorns gain pungency and punch with the addition of fresh ginger. Together they blend to create something herbaceous and piquant, reminiscent of earthy green angelica or even anise. A little of this naturally-sourced thick gel goes a long way, so go gently when tipping from the aluminium bottle.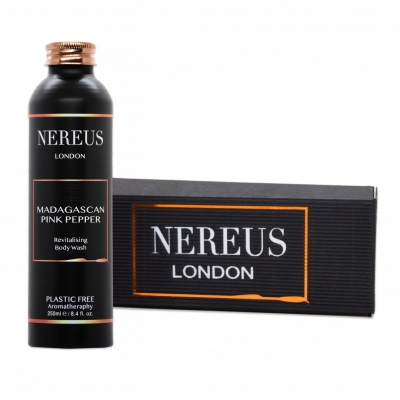 Get Your Glow On: Sun-Drenched Body Wash, Mio £19
Made with micellar water, so don't expect a thick lather, more a lacey covering of delicate bubbles, with a zinging citrus scent which is light but pervasive – think tangerine or orange blossom rather than sharp lemon. It also contains pearlescent particles to vamp up the glow. Cruelty-free formula and recyclable packaging help to enhance the feelgood.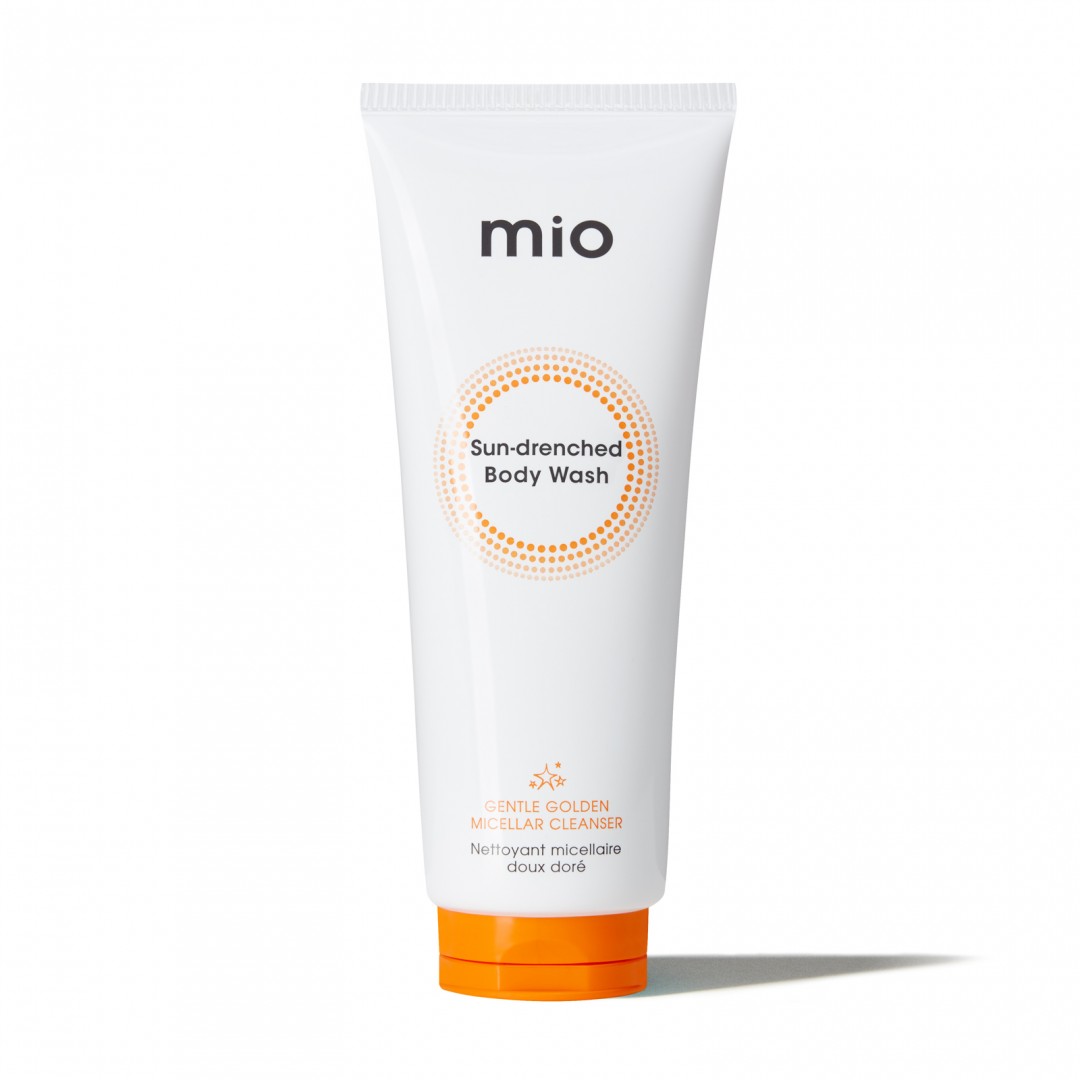 Familiar, flowery and oh-so fragrant: Elisabethan Rose Body & Hand Wash, Penhaligon's £38
Tea, hybrid, rambling or floribunda, the rose is the very quintessence of the English country garden. At first this iteration may present as a single-note simple burst, but Penhaligon's is a masterly perfumers, so don't be fooled: this flower has a discernible sense of time and place. Hazelnut leaf (a fresher scent than the nut's oil) adds green notes and, to balance this the base is dry and woody. Both add nuance to a velvety rich blooming floral.
And, if you are looking for a new fragrance ahead of the festive season, head to @penhaligons_london on Instagram to book a virtual Personalised Fragrance Profiling session for £15, which includes 5 samples to test and is redeemable against your ultimate purchase.