Spill Land Country Park is set in the stunning, lush green hills at the heart of the Weald of Kent. If the time has come for a complete change of lifestyle, then this beautiful park might just be for you.
Forget the hustle and bustle of the city, and rediscover beautiful views of the countryside and the peaceful sounds of the local wildlife. A time to breathe. Owning your very own luxury leisure home is a wonderful experience and this park has everything to offer, with the added bonus of a full 12 month's leisure licence. You are free to holiday as much, or as little as you choose.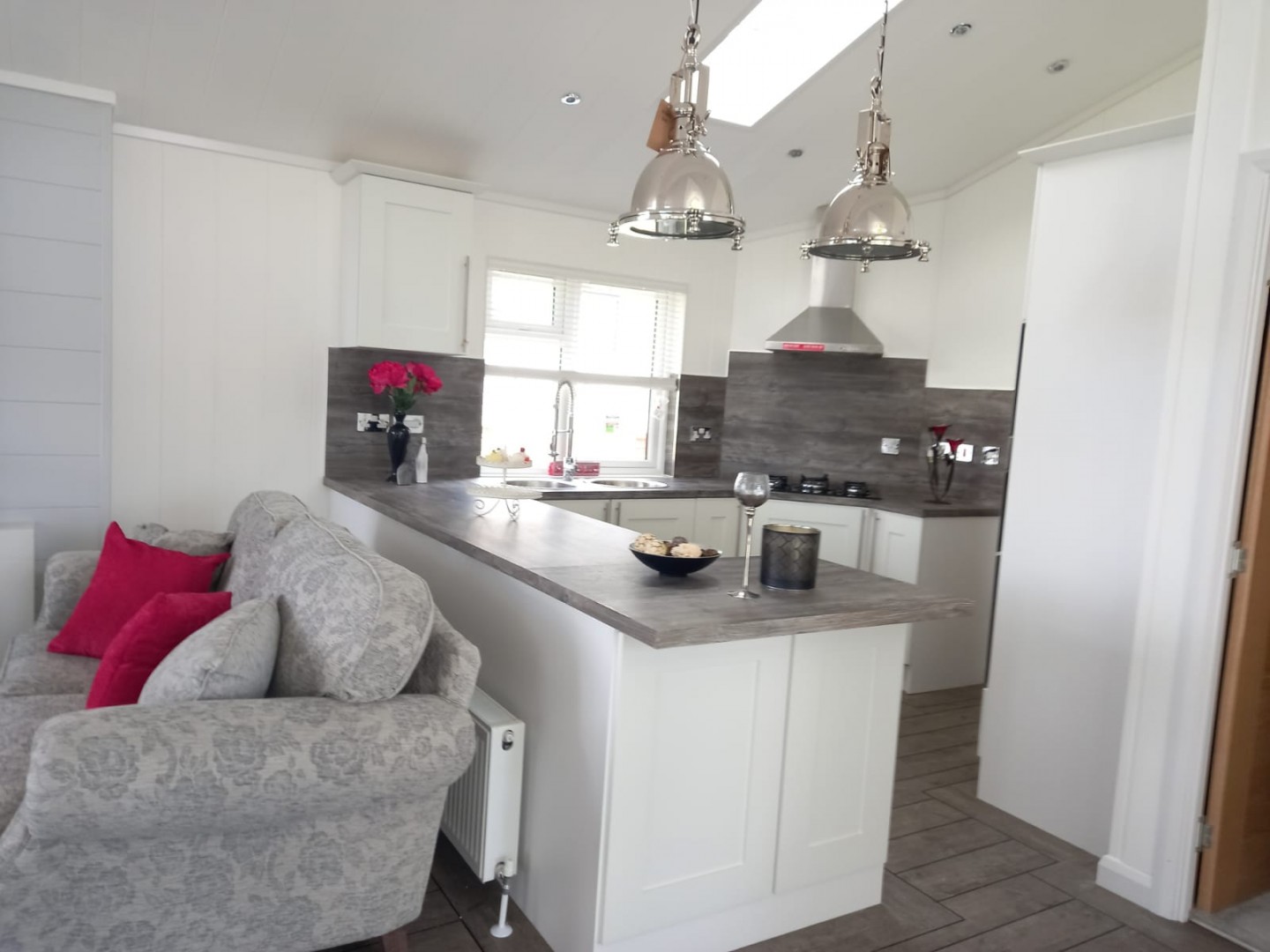 These spacious and luxuriously designed leisure homes all come fully furnished, with the inclusion of carpets, curtains, and all modern appliances (dishwasher, washing machine, fridge freezer, microwave, and integrated oven). Gas central heating and double glazing, also feature in each building, with gardens, private parking, and the most fabulous views. Prices start from a very reasonable £104,995 for single lodges, and from £179,995 for your bespoke double unit.
There is a very warm community spirit in this park, and you can choose to either have some quality quiet time alone or to join in with the owners who regularly meet together for enjoyable monthly social events which are organised by the homeowners and the park.
There is an owner-owned café on the beautiful communal gardens, as well as gorgeous flower beds and fountains and spectacular views of the landscaped gardens. Should you wish to explore away from this luxury, there are plenty of quaint little villages all around, all of which are steeped in history.
Where to Visit…
Tenterden (a couple of minutes away) has its quirky shops, street markets, a theatre, pubs and restaurants, a steam train and all necessary facilities like supermarkets, doctors, and vets. Headcorn is the nearest train station into London and even boasts its own aerodrome, if you always wished for that hot air balloon ride, helicopter ride, parachuting or even wing walking. Sissinghurst is also nearby with a lovely castle, cafe and magnificent grounds, there is also a very good golf course with stunning grounds and a waterside restaurant.
A short drive away is Hawkhurst which is a lovely village and home to Bodium Castle as well as a stunning fishery with a waterside restaurant. The main towns of Ashford and Maidstone are also only a short distance away, with hospitals and A&E Departments, shopping centres, and mainline stations to London. You are in the middle of nowhere but in the middle of everywhere. The historic town of Rye which is listed in the Doomsday book is also a short distance away, as are Hastings and Dymchurch if you wish to be near to the sea.
If this leisurely lifestyle appeals to you then why not ring and book an appointment to have a VIP tour and make a move to start living your dream life in your very own luxury leisure home.