There is a very special group of people who exist both online and in real life: the beauty nerds. We hear you, we know you, we are you. Nevertheless, we appreciate that not everyone obsessively reads ingredient lists, or has a beauty vocabulary to rival an A-level chemistry student.
That said, the beauty industry has become much more technical in its brand communications with active ingredients prominently displayed on front of pack. We're focusing on squalane, which has become one of the most googled skincare ingredients during 2020.
What is it?
In science terms, it's a stable saturated oil made by hydrogenating squalene (note, with an e), a naturally occurring lipid present in our skin cells. Originally derived for commercial purposes from shark liver, there are now plenty of vegan sources including olives, beet and sugar. We find it helps to think of it as a non-greasy extract of olive oil because we've all read the memo, haven't we? Olive oil = a good thing. It's super-moisturising but incredibly lightweight, so suitable for all skin types as it won't block pores or exacerbate blemishes but will soothe and reinforce the skin's natural barrier which is essential for the skin to retain essential moisture.
So far, so good – right? And there's more good news. Plant-derived squalane is stuffed into products across the price spectrum. Here are a few of our favourites:
Rightly revered at the more premium end of the market is Biossance. Their sustainable, cruelty-free and laudable range of products take squalane as a starting point and either refine or build from there. Hero status is rightly accorded to the Squalane + Vitamin C Rose Oil (£61). The addition of Damascan Rose to give radiance, and Vitamin C to even tone and protect against free radicals (which deplete collagen) make this a trinity of skincare supremacy. Use morning, evening or both – try adding a little to your foundation for a quick glow-up. Further, to make even more informed choices, visit The Clean Academy at biossance.com for perky educational resources on products and ingredients.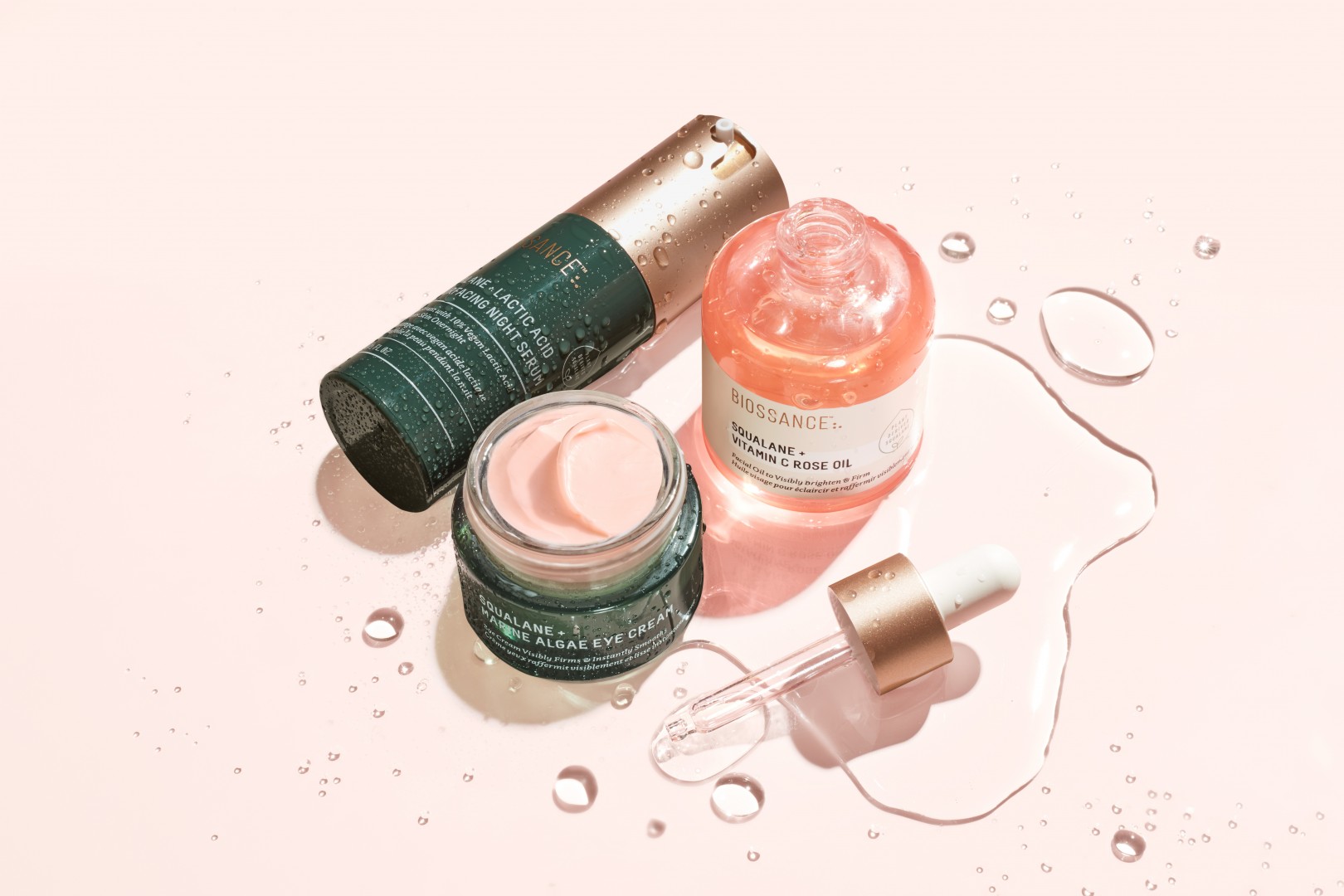 Also pairing with Vitamin C is MooGoo's Ascorbyl Tetraisopalmitate (Vitamin C) in Squalane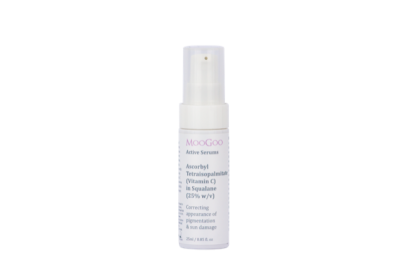 (£23). Whilst this is going to work on any skin type or for most concerns, it has been proven to be particularly effective at mitigating the effects of sun damage. moogooskincare.co.uk
Ameliorate has long had a stellar reputation for its body care range which is highly acclaimed for its ability to tackle the uncomfortable effects of extremely dry skin. They've recently launched a complementary face range, which also offers exemplary and tangible skin benefits. Whilst hyaluronic acid steals the headline slot on its Restorative Facial Mask (£30), squalane surely should win best supporting role. The mask should be applied avoiding the eye for a minimum of 10 minutes or – ideally – overnight to allow the active ingredients to get to work, strengthening the skin's barrier, enhancing luminosity and helping to keep skin radiant. ameliorate.com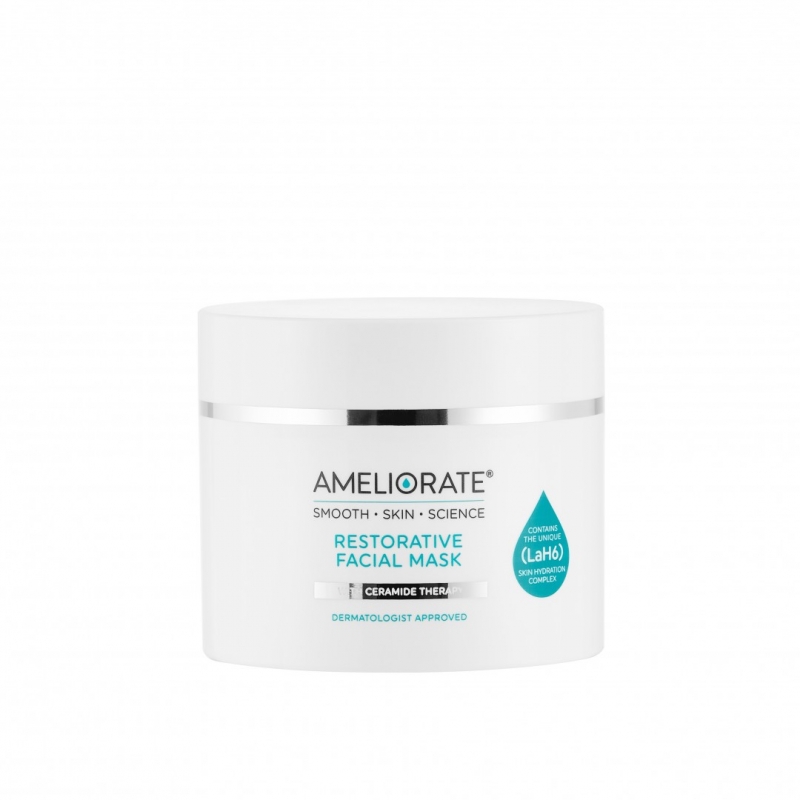 The Ordinary's Squalane Cleanser has developed something of a cult status with a fanbase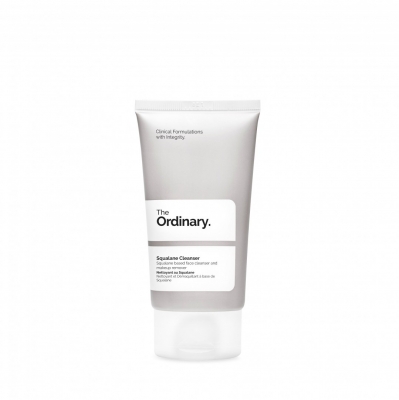 ranging from teen to octogenarian, stocked in stores from ASOS to Selfridges, Cult Beauty to Boots. Understandably so. Its chameleonic formulation starts as a balm which becomes silky when warmed by massaging onto the face. The addition of water allows it to emulsify into a milky-light lotion which lifts off dirt and makeup alike, but leaves skin baby-soft. Suitable for all skin types, this should be considered a bathroom cabinet essential. From £5.50 theordinary.deciem.com
With a strict focus on ingredients, The Inkey List delivers outstanding, accessible and uncomplicated products at an inclusive price point. Their Squalane Face Oil is just £8.99 and is simply 100% squalane. This will enhance the hydration levels of even the most desert-like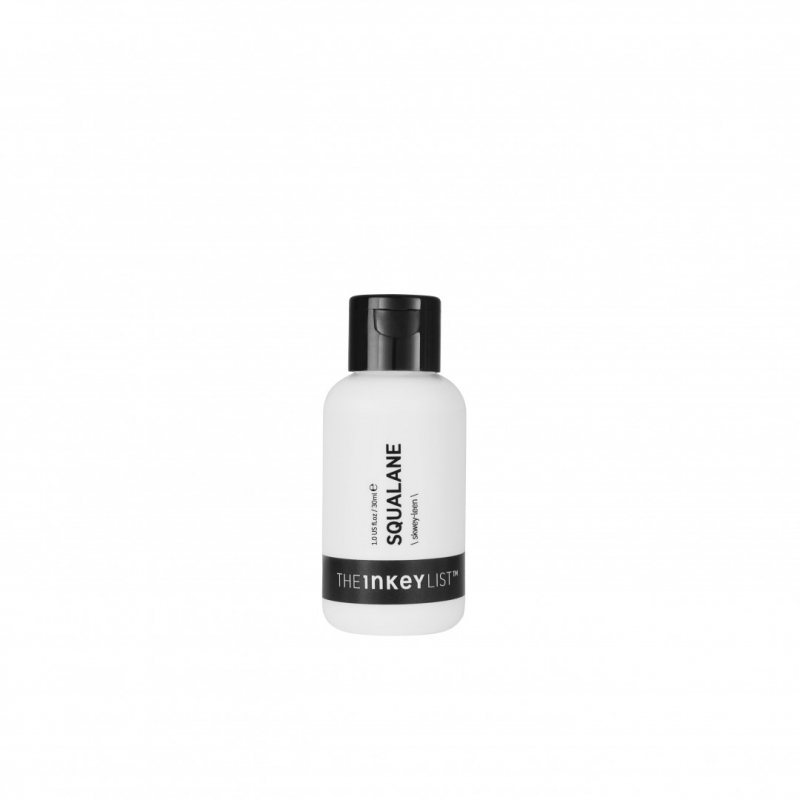 face, even the blemish-prone. As we've said before, spotty skin is often crying out for a little soothing moisture, and noncomedogenic squalane is just the job to quench sore, inflamed skin. That said, this versatile product will benefit any regime; use neat or try adding a couple of drops to your usual moisturiser. theinkeylist.com
Finally, we turn to Kiehl's and their deservedly famed Midnight Recovery Treatment range. The Concentrate has been devised to use overnight with a 'guarantee' of younger looking skin by the morning. Although oil-based, this is whisper-light to apply and your pillowcases are safe due to its easily absorbed non-greasy formula. The collection also includes a targeted eye cream and a Botanical Cleansing Oil, each containing – amongst others – oils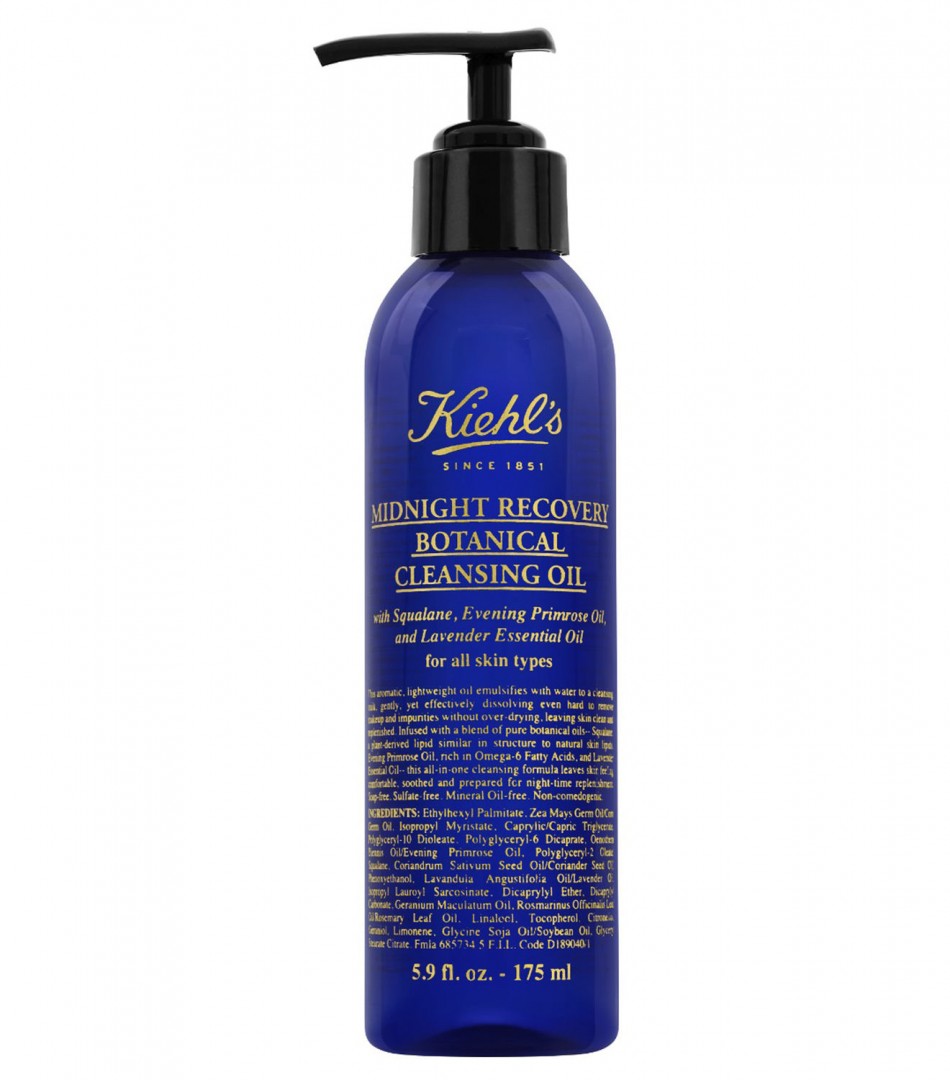 of lavender (naturally relaxing, so ideal for a nighttime product) and evening primrose oil (to improve texture and ease inflammation). From £27 kiehls.co.uk